It's safe to say that Grand Seiko has had an excellent year. Not only did the Japanese watchmaker take out the Men's Watch Prize at the 2021 Grand Prix d'Horlogerie de Genève awards with the White Birch SLGH005 (just the second time ever for the brand, the first being in 2014), but their 2021 collection is increasingly stacked with enticing timepieces. From a number of bulletproof professional spec dive watches to their renewed focus on classically proportioned dress watches, Grand Seiko has kept their bases covered this year.
With that in mind, we wanted to take a look at a handful of our favourite Grand Seiko releases from 2021, spanning the full gamut between the new travel-focused GMT watches, all the way to some seriously special limited-edition timepieces. With Christmas coming up – and all of us with at least one watch enthusiast in our lives – the only thing better than buying yourself a new Grand Seiko is receiving one as a gift.
RELATED: Grand Seiko '24 Sekki' Collection Celebrates The Seasonal Beauty Of Japan
Grand Seiko SLGH005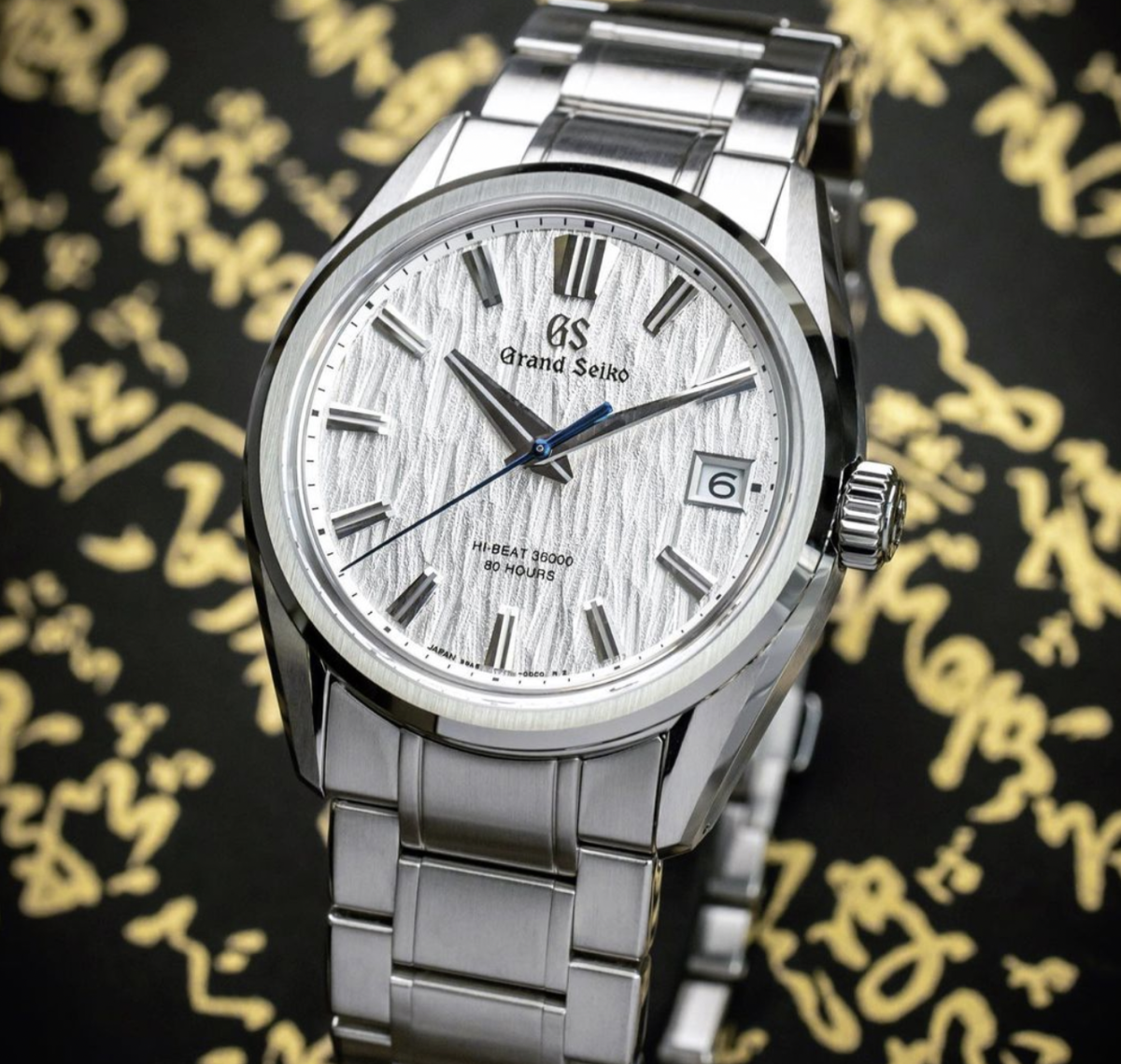 Without a doubt, the Grand Seiko SLGH005 is the most impressive watch the brand has released in recent memory. Yes, this was the timepiece that took out the first prize after being judged by a jury of industry experts as being the best men's watch of the year. However, it wasn't just loved by those on the GPHG jury, as the SLGH005 immediately sold out around the world, with enthusiasts and collectors scrambling to get one on their wrist.
The Grand Seiko SLGH005 features a very finely made 40mm steel case, with a truly remarkable dial, the texture of which was inspired by Japanese White Birch trees. The dial isn't the only eye-catcher, with the watch being powered by the brand new in-house Calibre 9SA5, which offers 80 hours of power reserve and an accuracy of +5 to -3 seconds per day. If you could only wear one watch for life, it would be the SLGH005.
Grand Seiko SBGM247 & Grand Seiko SBGM245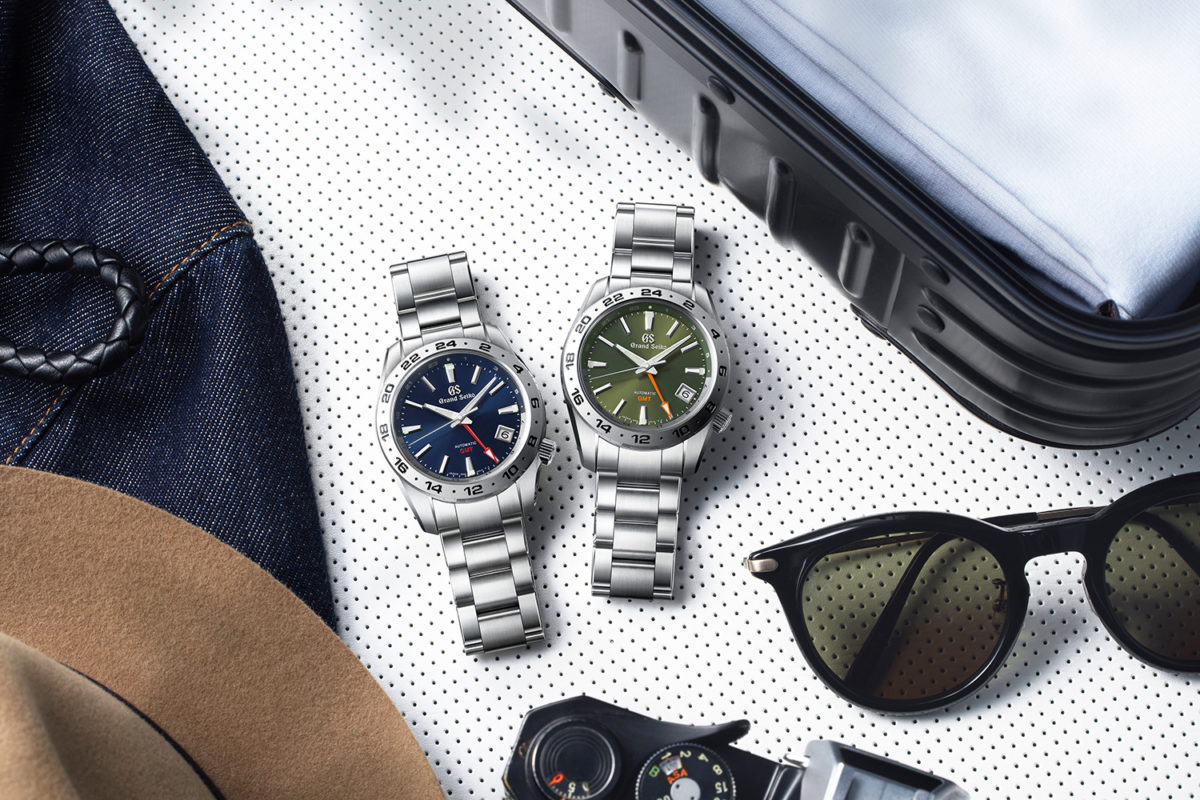 Next up, we have the sporty new Grand Seiko SBGM247, which was built with the international traveller in mind, as it's able to track multiple timezones at once. Sure, most of us haven't actually been able to cross any timezones in recent months (let's be honest, years), but that doesn't mean having a GMT on your wrist isn't going to be a strong way to start 2022.
With a stainless steel case that measures 40.5mm in diameter, the design of the SBGM247 is one of a function forward tool watch. Featuring a matching steel bracelet, the 24-hour bezel is also rendered in steel, with engraved hour markers around its circumference. Powered by the go-anywhere, do-anything Calibre 9S66, this attractive olive green GMT would serve as the perfect travel companion.
With the blue dial, SBGM245 is a little more conservative than its green relative with an attractive blue dial and contrasting red GMT hand, likely pairing more simply with anything from a business suit to a t-shirt and everything in between. It'll catch the eye of those in the know, without crying for attention if you prefer a slightly more subtle approach to your sartorial choices. However, just like the olive green SBGM247, the GMT functionality of this timepiece is sure to come in handy as your board your first international flight in 2022.
Grand Seiko SBGH289 & Grand Seiko SBGH291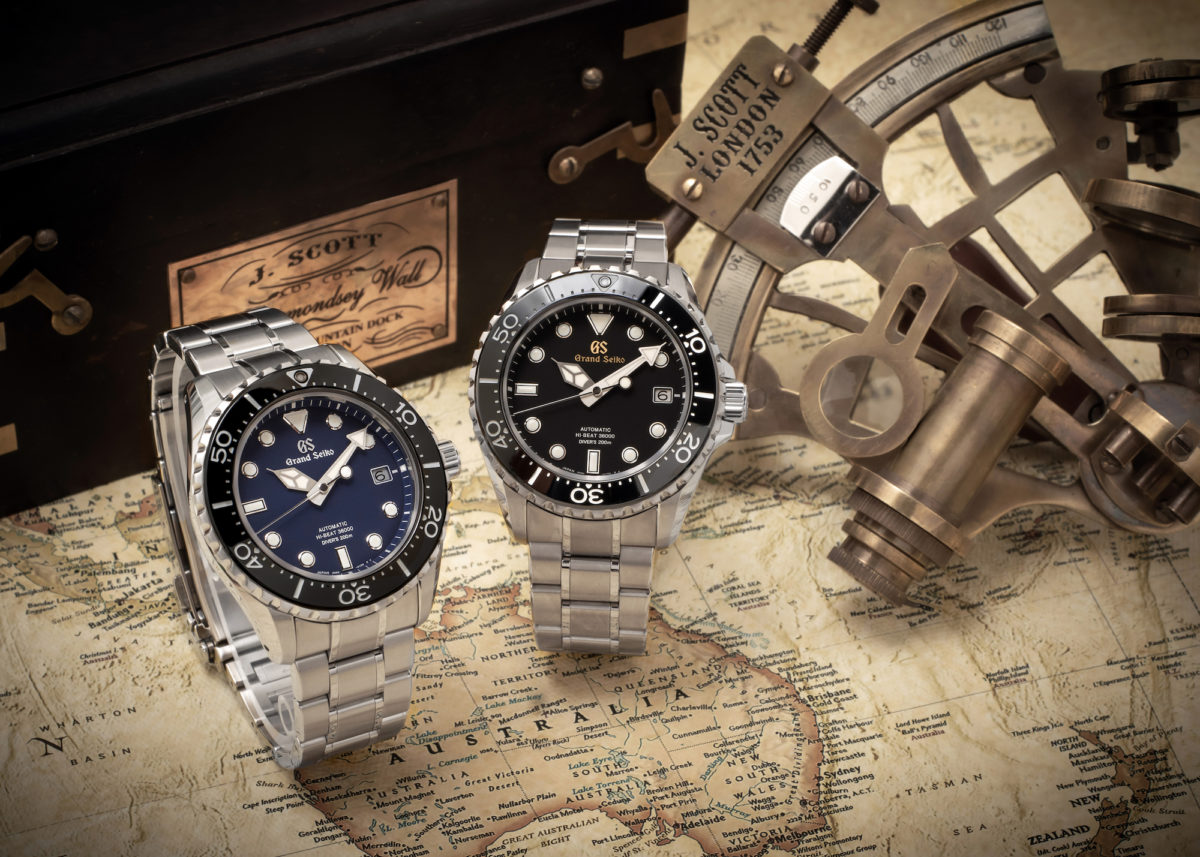 If you're something of a social scuba diver, or you just love the robust features found in all good dive watches, you'll likely be a fan of the Grand Seiko SBGH289. It's a great example of just what Grand Seiko can do when they prioritise function before all else, creating a timepiece that is single-minded in its approach to the task at hand.
Featuring a 43.8mm steel case, black dive bezel and a screw-down crown, this watch provides all the security and legibility that divers require. With bold hour markers and architectural hour and minute hands, healthy amounts of Lumibrite paint have been applied to make it easy to read in any lighting conditions. Powered by the well regarded hi-beat Calibre 9S85, this watch offers the precision and durability of Grand Seiko's divers' high-beat movement. The exhibition case back allows an uninterrupted view of this movement, which also guarantees the watch to 200m of water resistance.
If the SBGH289 wasn't quite to your liking because of the stainless steel case, then the titanium Grand Seiko SBGH291 could be more your speed. Featuring many of the same specifications as the previously mentioned diver, including the 43.8mm case and the Calibre 9S85 powering it, the real drawcard of this reference is the high-intensity titanium case and bracelet.
If you've not yet had the pleasure of holding a titanium Grand Seiko watch in your hands before, the first reaction of most is a sort of cognitive dissonance between how heavy it looks and the actual lightness in your hand. The lightweight quality of the metal is unnerving at first, soon replaced by a sense of freedom that you aren't lugging around a heavier steel sports watch. If you're after a diver with more day-to-day wearability than most, the Grand Seiko SBGH291 could be for you.
Grand Seiko SLGA008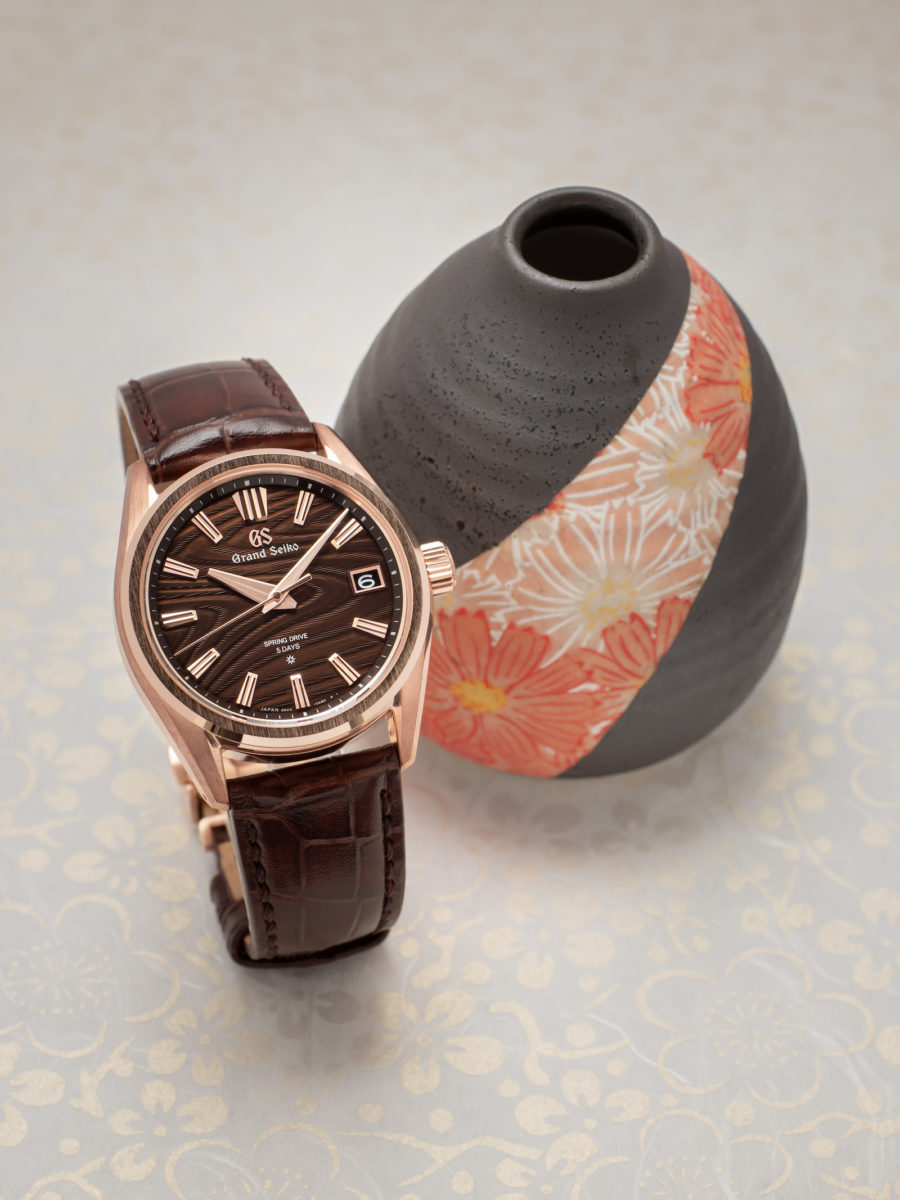 Using a similar design DNA to the previously mentioned SLGH005 "White Birch", the Grand Seiko SLGA008 is a quintessential example of what the Iwate Prefecture-based watchmaker can do when all restraints are removed. Once again finding inspiration in the natural world around the Grand Seiko workshop, the SLGA008 is inspired by the wood grain of a tree trunk, the warm hue of which is perfectly complemented by the almost radiant 18k rose gold case.
The coloured precious metal case measures 40mm in diameter and is matched with hands and hour markers produced in the same alloy. While the case and dial are mesmerising in their own right, things only get better when you flip the watch over to reveal the Grand Seiko Spring Drive 5 Days Calibre 9RA2. The new movement is truly the cutting edge of contemporary watchmaking, with a power reserve indicator visible through the sapphire crystal case back and guaranteed accuracy of ±0.5 seconds per day. The SLGA008 is Grand Seiko doing what Grand Seiko does best.
Grand Seiko SBGY008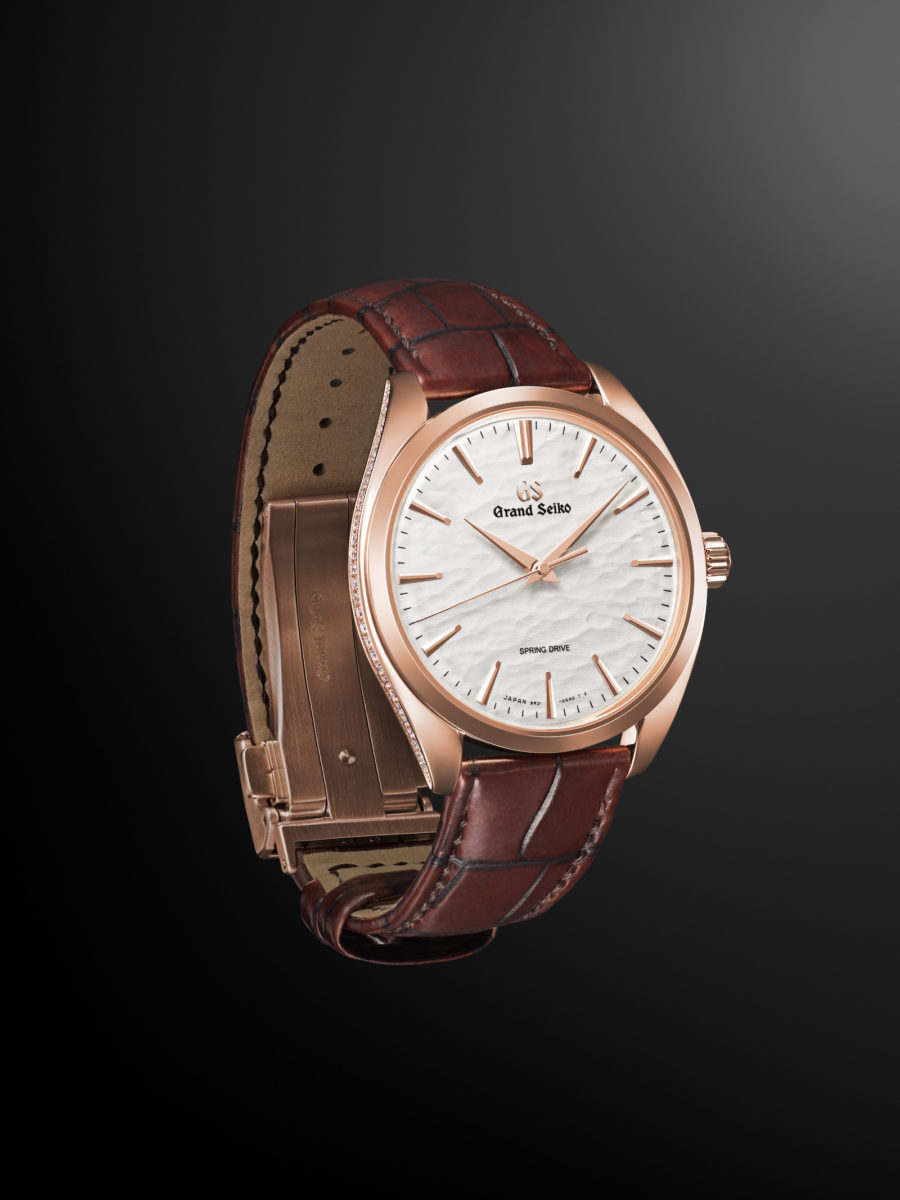 Despite the meticulous attention to detail and globally renowned ability to deliver detail almost invisible to the naked eye, Grand Seiko doesn't typically use gemstones in their watches. However, when the Japanese watchmaker does, it's done so with the level of expertise you'd expect from the brand and always executed with tasteful elegance. The Grand Seiko SBGY008 is a perfect example of this, featuring two rows of diamonds set into the flanks of the case.
Paired with a textured white dial, the diamonds set into the SBGY008 are included to remind of Shizuri-Yuki, where winter snow slowly melts and falls from the forest branches, creating a shimmering sparkle against the ground snow. The SBGY008 features a 38.5mm rose gold case, and is kept pleasantly slender at just 10.2mm thick. This isn't likely to be your first Grand Seiko, but if it is, you've chosen very, very well.
Grand Seiko SBGC242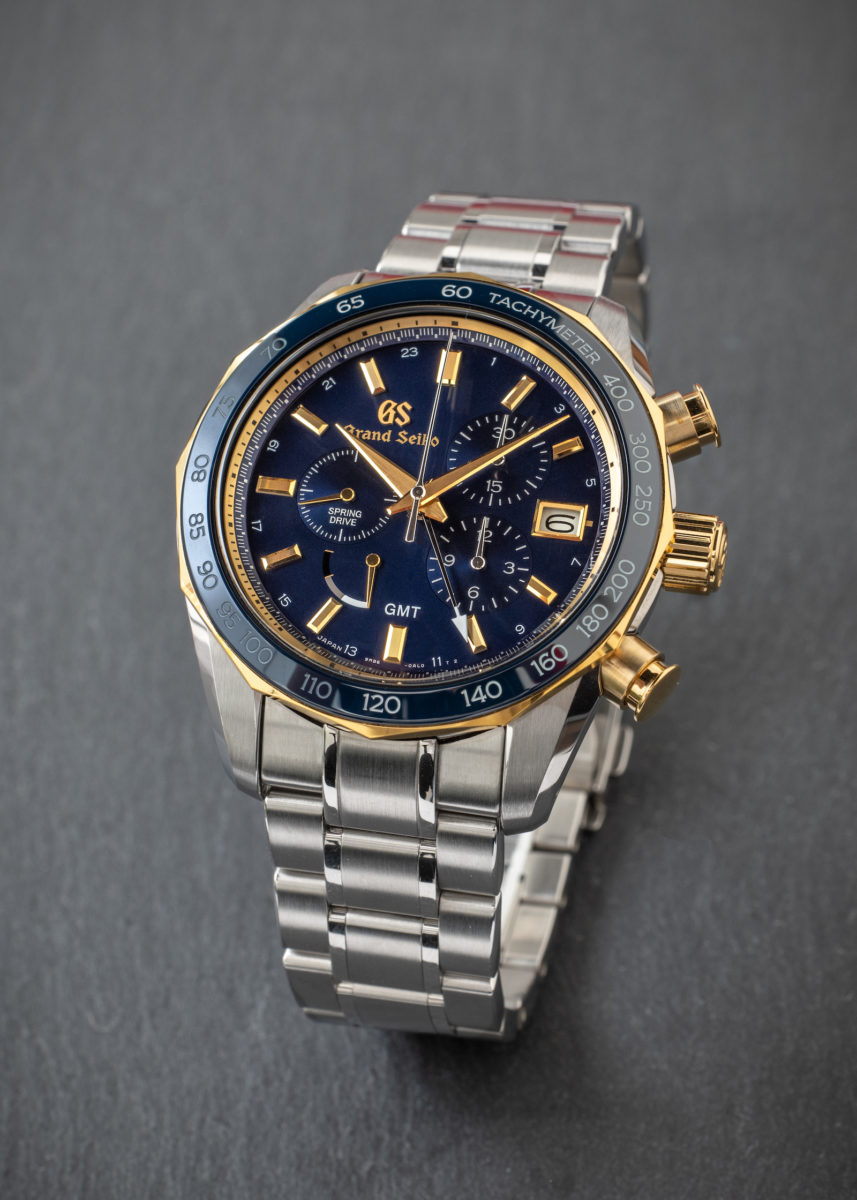 Last, but certainly, not least is the Grand Seiko SBGC242. It's one of the more complicated pieces you're likely to see from Grand Seiko, boasting not only a Spring Drive movement to power the watch, but also offering a chronograph function and a GMT. Executed with a touch of two-tone in the outer ring of the bezel, chronograph pushers and crown, and the dial furniture, it's a bold, sporty timepiece that is built for anything.
Featuring a sizable 43.8mm steel case, beautiful blue ceramic bezel and matching steel bracelet, the Grand Seiko SBGC242 is an eye-catching wristwatch. Powered by the Spring Drive Caliber 9R86, it is guaranteed to an accuracy of ±1 second per day, with 72 hours of power reserve. If you're after a timepiece that can really do it all, the SBGC242 is one to consider.