In many ways, Lance Franklin is one of a kind. Buddy, as he's known to the AFL watching world, has been a fixture on the scene since he was drafted as the 5th pick in 2005. In the 17 years since, Buddy Franklin has more than left his mark on the game, with a career that at its zenith saw him as one of the best players in the competition, forever reinventing the way teams press forward with his long kick, speed and strength.
Throughout the course of his career, Buddy has gathered a sizable trophy cabinet of accolades. In the 318 games that he's played, Buddy has slotted an impressive 995 goals, winning Goal Of The Year twice in his career. He played in two winning Grand Final teams, in 2008 when he was also the Coleman medallist after kicking 102 goals that season, and in 2013 where he also featured prominently on the score sheet.
Buddy has also been selected for eight All-Australian teams, won the Coleman Medal four times in total, a Hawthorn best and fairest and the leading goalkicker 11 times across the two clubs he's played for. Even in the twilight years of his career, Buddy remains the highest-paid player in the AFL. It's safe to say, he's had more than his fair share of highlights since he first stepped foot onto an AFL pitch.
---
---
RELATED: The Highest-Paid AFL Players Of 2021
However, while his success has been remarkable, he's also had a number of challenging periods during his career. Buddy managed to bounce back after missing all of last season with a severe hamstring injury, kicking 51 goals in his 18 game season, despite suffering a number of calf and knee setbacks
Next season will be the final year in Franklin's 9-year $10 million mega-deal that he signed with the Sydney Swans back in 2014, which closed his 9-year chapter with the Hawthorn Hawks. While the future is unclear, next season could be his last as he looks to close out one of the most accomplished AFL careers of all time. With the off-season in full swing at the moment, I had the chance to speak with him about his last couple of seasons, how Buddy Franklin has handled being an older player in the Sydney squad and his new partnership with Zenith Watches.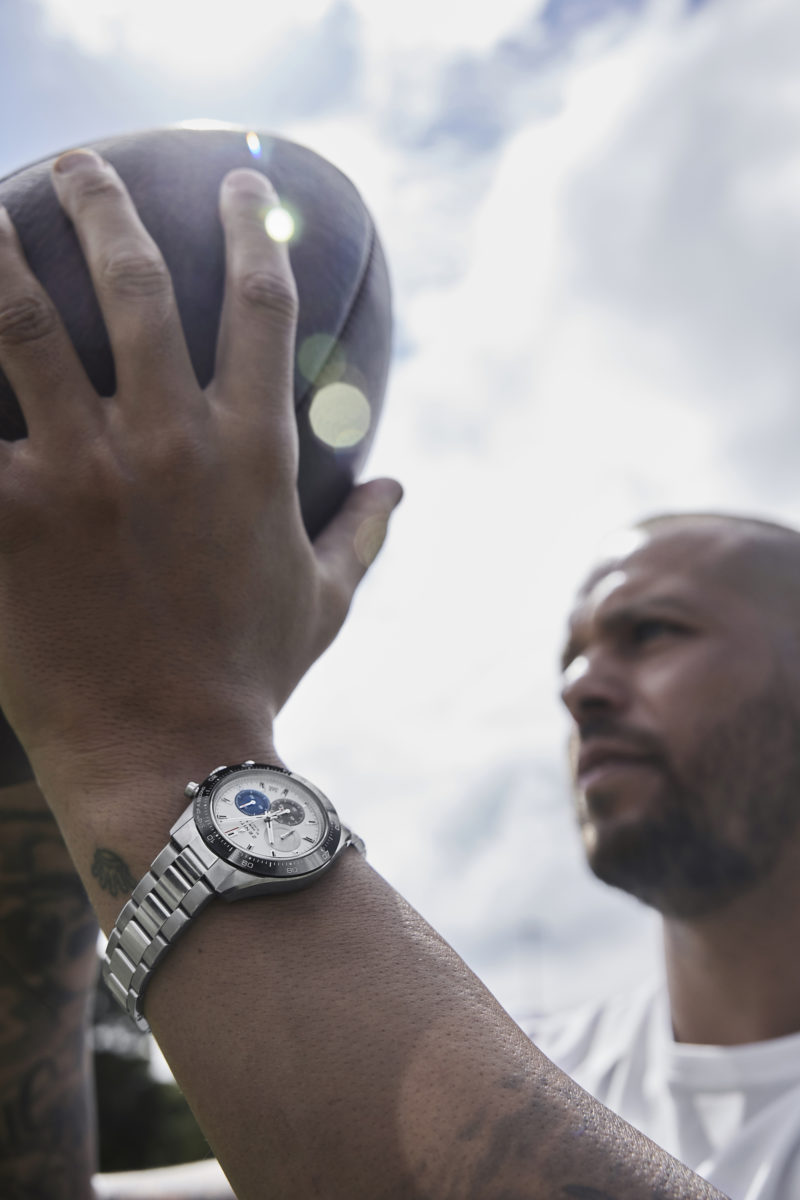 The 2021 season was a tough one with all of the travelling you would have done – how did you find it, and how did it compare to a typical season?
The 2021 season for the AFL, like any industry, definitely came with its challenges. It wasn't easy being relocated away from my family. I was fortunate to have the support from my wife Jesinta, who ended up joining the hub allowing us to be together as a family with our young children. One of the silver linings of COVID compared to any other season, was the extended time with the other families and the boys, giving us the opportunity to form strong bonds.
You're playing in a young team that's full of enthusiasm at the moment – in what ways is this team different to other more experienced teams you've played in?
In my opinion, regardless of the experience in the team, getting the right balance is crucial. It's about having good synergy between the younger players and the senior team.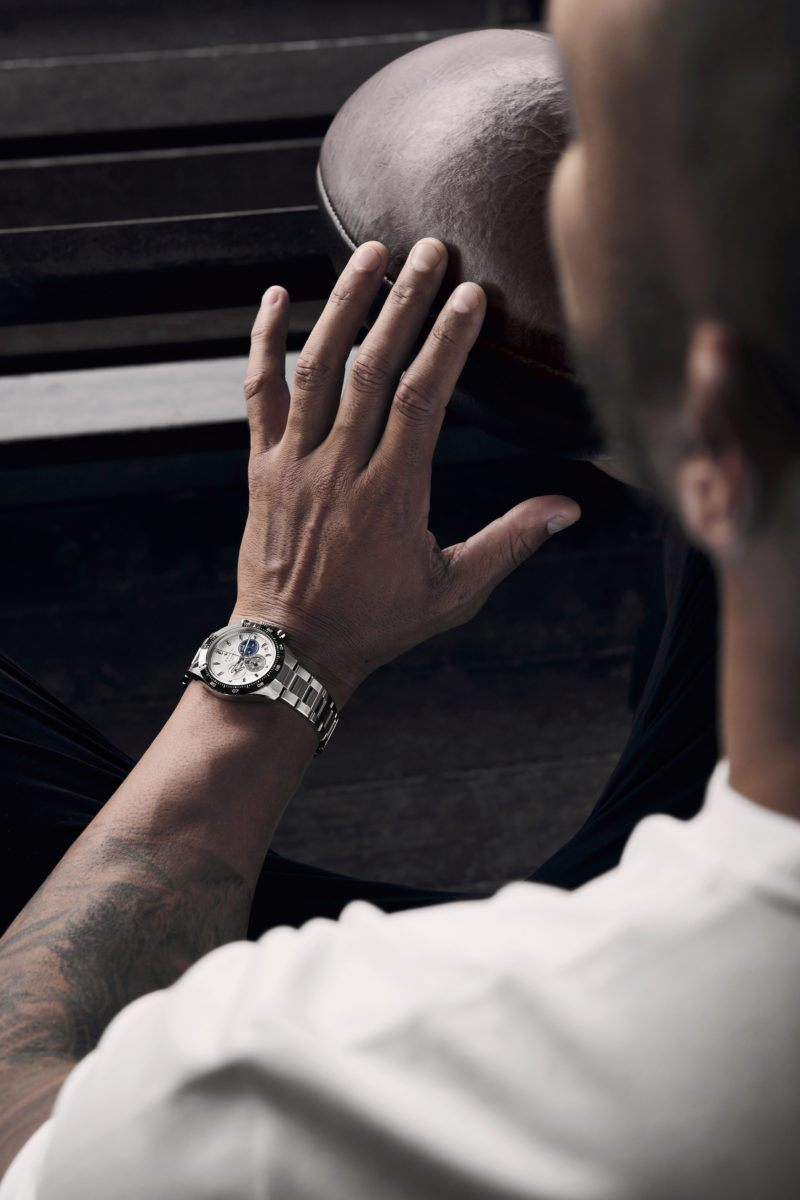 How are you finding being an older player within the team? Do the younger players look to you for advice and leadership?
Being one of the ones who has been around for a longer time, it does allow me to mentor some of the young players. I think it's incredibly important to nurture the boys as they come through the ranks, and I'm happy to share my experience on the game with them.
Congrats on your new partnership with Zenith Watches – what attracts you to the brand the most?
Thank you! I think the thing that attracted me the most to the brand had to be their ethos around "Time to Reach Your Star" and what that means. I definitely feel that it speaks to my journey professionally, but on a personal level too. Sharing that like-minded passion for precision and performance is something that feels like a natural fit. Now more than ever time is something that I'm constantly thinking about and how best to manage it, whether that be time spent with my family or training for a game – they're all really important moments of my life.
---
---
What's your favourite piece in the current collection?
I think my favourite piece would have to be Zenith's Chronomaster Sport, it just has a classic look and feel that resonates with me.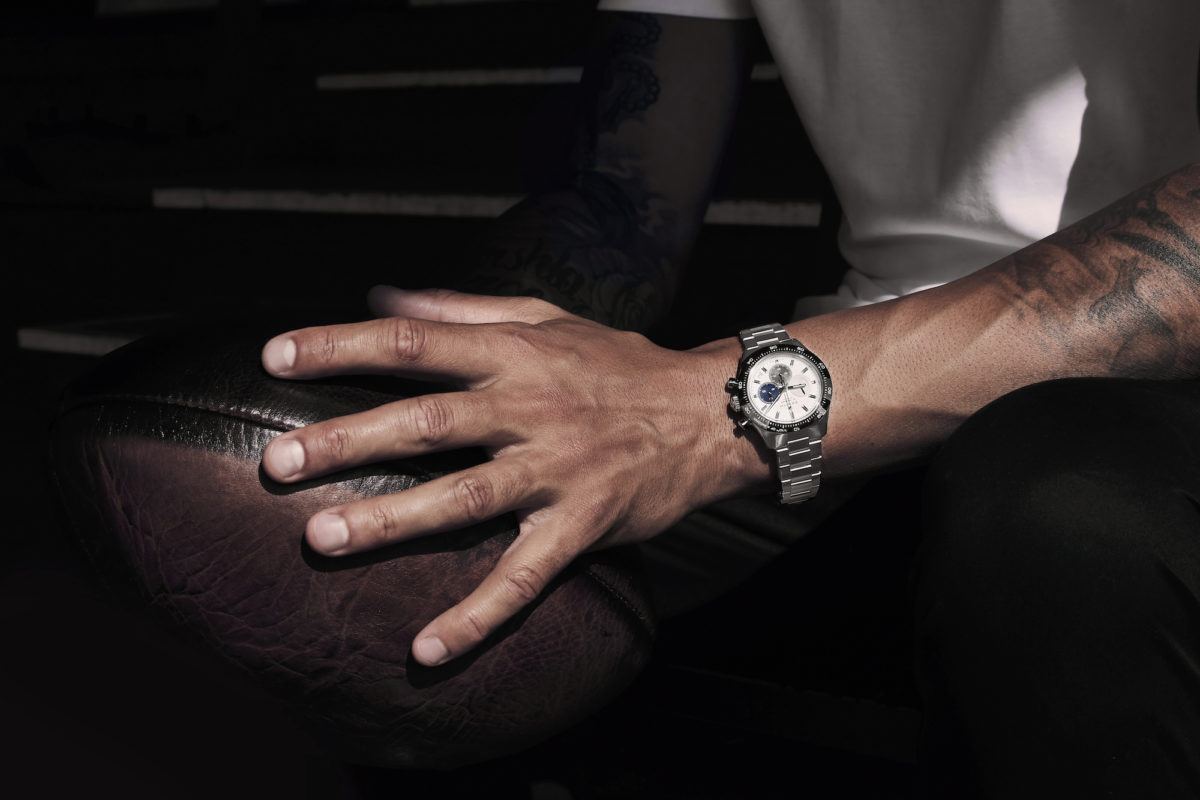 Have you always loved watches, or is this a relatively recent interest?
I've always found watches to be the most convenient and functional accessory that signals style. Whether I'm wearing a suit or out on the weekend, it's always a statement piece that adds a bold touch.
You've spent your entire career working hard at a game defined by 20 min quarters – how has that affected how you think about time in your day-to-day life?
For me, especially now having children having a routine is important, just like when out on the field everyone knows where they need to be.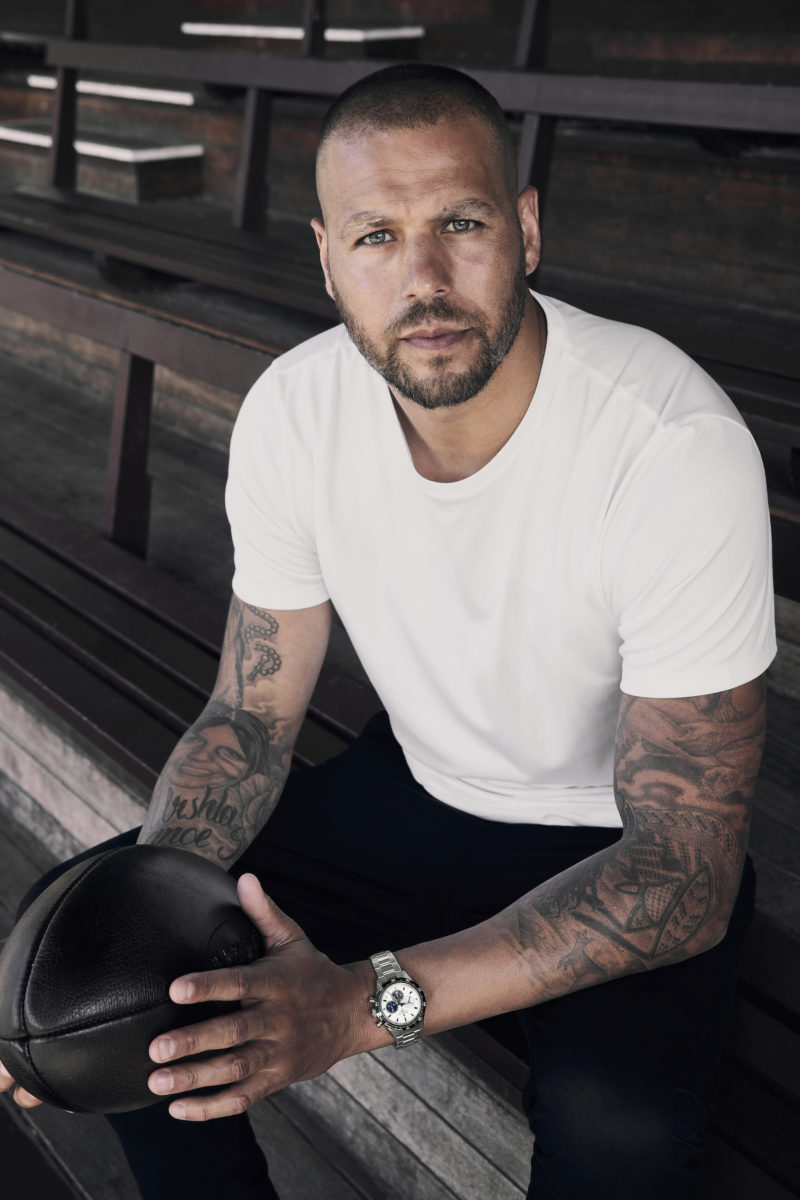 What's something you'd really hate to be late to?
One thing that I would not like to be late to is a game day.
You had a couple of injury niggles this season – how are you feeling at the moment?
I'm feeling good and am looking forward to a strong 2022 season. For me, at the moment it's important to get my body equipped by committing to off-season training and not overexert myself.
What are you looking forward to most about playing in 2022?
It will be great to have the crowds and fans back in the 2022 season.