Jake Paul might be 5-0 in the boxing ring, but he's just taken an L for his choice of wrist candy. In an unsurprising turn of events, Jake Paul was spotted wearing a fake watch on a recent Instagram post promoting his bout with Tyron Woodley.
The indiscretion was first spotted by @watchanish, an influencer in the watch world who is well-known for his love of Richard Mille timepieces. The fake watch in question was meant to be a Richard Mille RM055 Bubba Watson, which had an RRP of €91,000 (~AU$133,205 adjusted) when it was released in 2014, and currently selling for around $600,000. A replica of the same Richard Mille would have set Jake Paul back no more than a few hundred dollars.
I always find discussions around fake watches interesting, because of what it says about those who wear them. Firstly, in a world where even the most avid watch collectors use their iPhone to check the time, the role of a wristwatch is not a practical one. Somewhere on the canvas, your watch is a few brushstrokes of your own self-portrait, worn as an aesthetic detail to catch your own eye, or the eyes of those around you.
---
---
RELATED: Jay-Z Flexes His Stunning $4 Million Richard Mille Watch
When it comes to fake watches, unless self-deception (or a consumerist variety of Orwellian double-think) is a kink of yours, you're wearing them for other people. However, because the only point of wearing a fake luxury watch is to make those around you think you're very wealthy, it needs to actually be seen by other people, which means someone will spot it as a fake eventually (especially if you're a celebrity).
With that reasoning, either Jake Paul doesn't know he's wearing a fake watch, or he simply doesn't care due to the fact the vast majority of his following doesn't care either. While the first option is a slim possibility, the second makes a lot more sense. Jake Paul is the logical conclusion of contemporary social media stardom, where an early following might have been built on the entertainment value of him and his brother's Vine antics, but are now simply famous for being famous.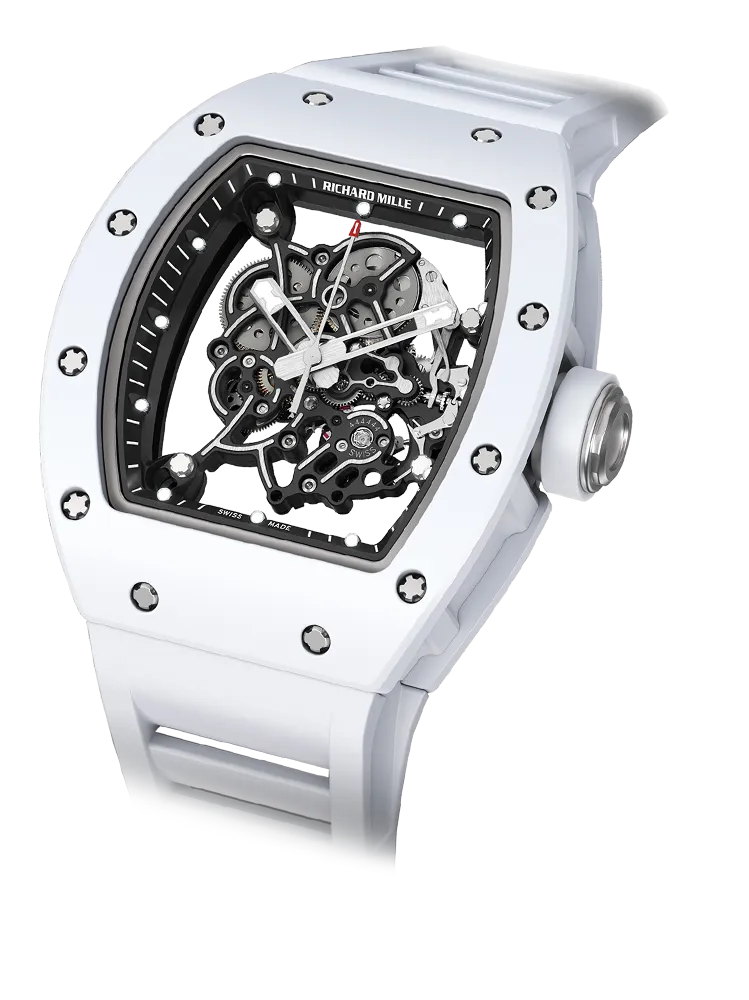 Following in the footsteps of the fight game hype machines that are Conor McGregor and Floyd Mayweather, the Paul brothers have built a money-printing machine in the entertainment business. By leaning into the ever-shortening media cycle of hype and polarised outrage, bad press is even better than good press, and in turn, sells more pay-per-views. Conflict drives fiction, as the saying goes, but it drives real life even better.
In this context, a fake watch worn by a YouTuber-turned-boxer is par for the course. Especially for a bloke who had Alec Monopoly make his "Most Valuable Boxer" belt, allegedly made from sliced up Hermes Birkins, complete with a pair of cushions for a Rolex and a Cartier encrusted with after-market diamonds.
All of these instantly recognisable symbols of wealth, juxtaposed by Monopoly's "painting" that seems to blend the styles of Jackson Pollock and a four-year-old with mum's lipstick on a freshly painted white wall. Why would we expect Paul's RM to be real, and not just another expensive-looking symbol?
So while Paul celebrates his second (and admittedly more convincing) victory over Woodley, you can bask in the knowledge that your plastic G-Shock is worth the same amount as his Richard Mille. They might cost the same, although the key difference is you'll never take an L for wearing a G-Shock.