With Daniel Craig's long-awaited final appearance in 'No Time To Die' delayed, yet again, until April 2021 – it's safe to say that Bond enthusiasts are getting a little restless. While undoubtedly a buzzkill, such a delay provides us with an opportunity to re-visit another classic spy character often regarded as the antithesis to the MI6 womaniser: American CIA assassin Jason Bourne.
Matt Damon's performance as the amnesiac Treadstone operative Jason Bourne is a nostalgic pastime for many of us (cue iconic movie soundtrack), hence why today, we're breaking down each of the watches worn throughout the entire Jason Bourne film franchise – from The Bourne Identity (2002) to Jason Bourne (2016).
It's worth noting that in Robert Ludlum's 1980 novel, Bourne's first encounter with a watch is a Girard-Perregaux, which he takes from a gentleman while looking for a more suitable outfit. He then trades it for a Seiko Chronograph and an additional 800 Francs.
---
---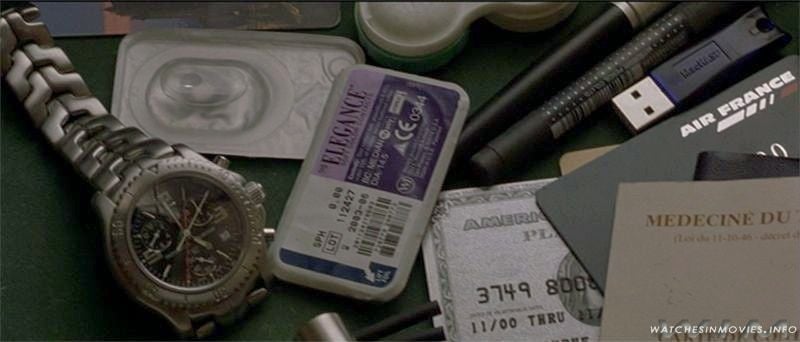 In the film franchise, we're introduced to Bourne's horological dispositions by another chronograph – only it's from TAG Heuer. When Bourne accesses a safe deposit box in Zurich, Switzerland at the beginning of the first film, The Bourne Identity (2002) we see various currencies and passports owing to his former life as a CIA assassin and a steel TAG Heuer nestled comfortably against the box's green velvet lining.
The watch in question is a 2001 TAG Heuer CT111.BA0550 Link Chronograph – and it's this very model which becomes synonymous the Jason Bourne name, defining the ruggedness of Damon's character throughout not only his first film, as well as the ensuing second and third sequels instalments: The Bourne Supremacy (2004) and The Bourne Ultimatum (2007).
The watch itself boasts a 41mm steel case with quartz movement on a steel bracelet with deployment clasp, sapphire crystal, and blacked-out three register dial. The chronograph model is water-resistant to 200m (660 ft) and affords an iconic TAG aesthetic to its wearer. While the watch has been discontinued, you can still pick it up from sellers online.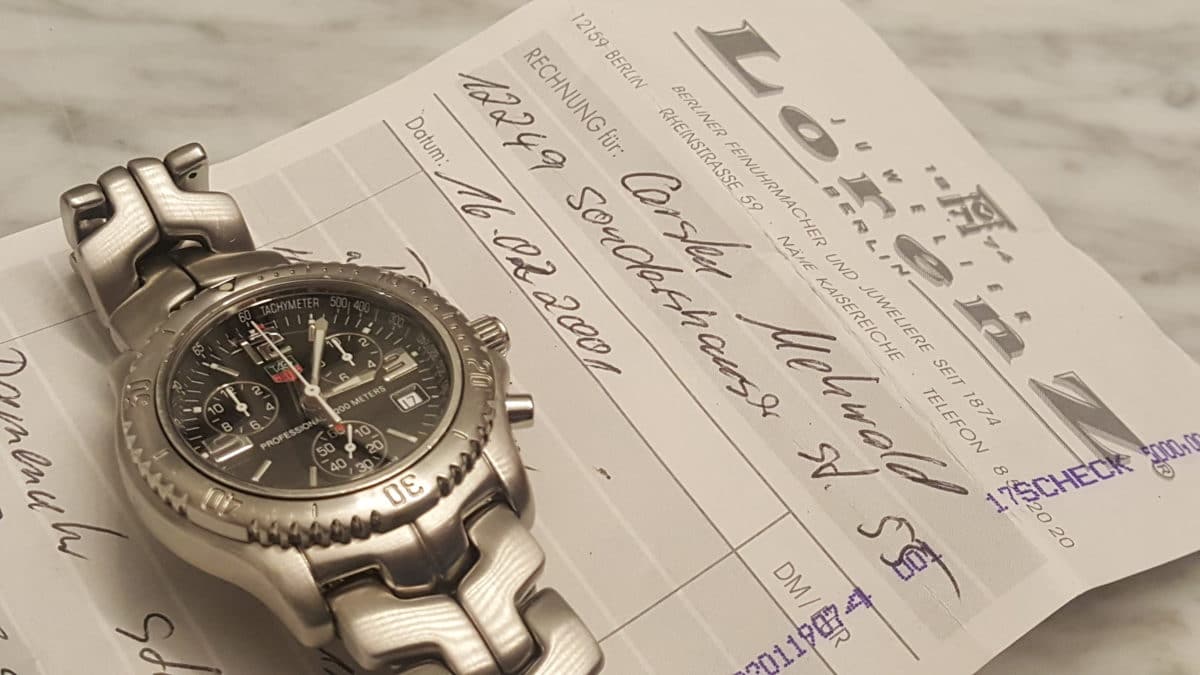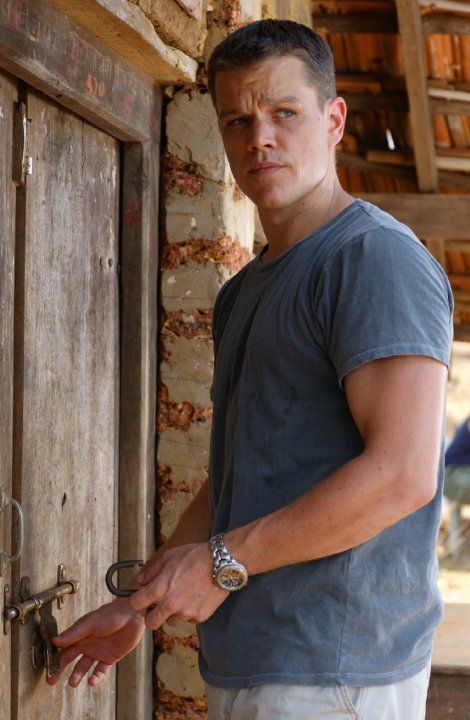 Jeremy Renner takes centre stage in the series' fourth film – The Bourne Legacy (2012) – which Damon wasn't explicitly linked to. Aaron Cross (Renner) is an agent of a US Department of Defence black ops program "Operation Outcome", with the events of the film taking place concurrently alongside the main Jason Bourne storyline. In an early scene, during his deployment to a covert training base in the Alaskan wilderness, Renner can be seen charting his course through the mountainous alpine terrain sporting the black ceramic IWC 'Top Gun' Pilot Double Chronograph on his wrist (ref. IW 379901). A significant step up in price and pedigree.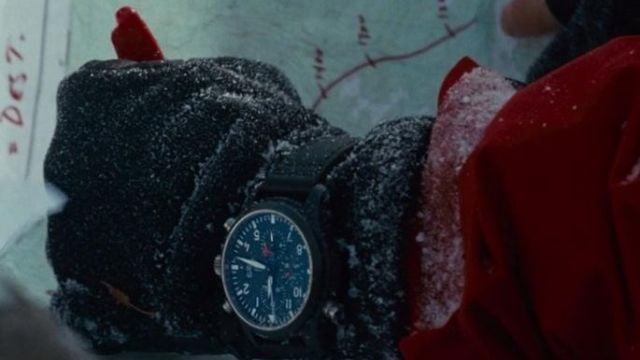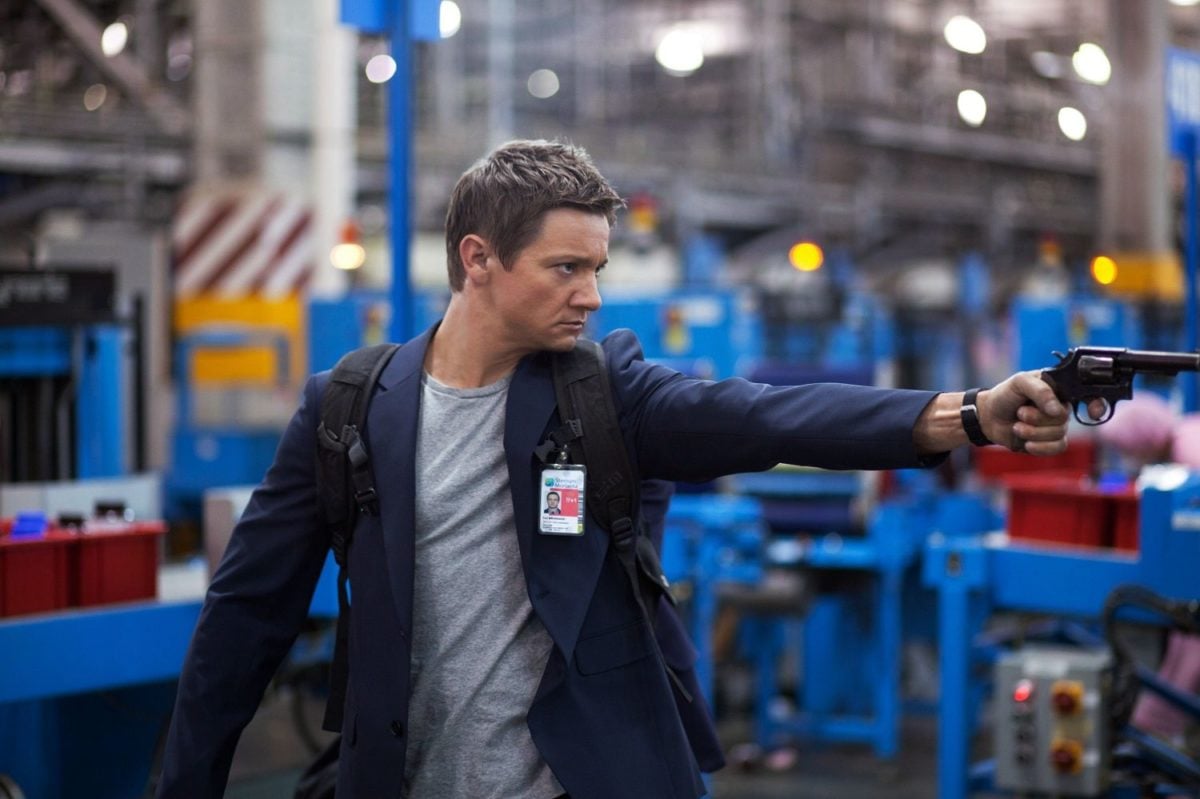 Damon returns for the fifth and final film in the Bourne series, Jason Bourne (2016). Again, he opts for a TAG Heuer, but this time dons the all-black TAG Heuer Formula 1 Chronograph (ref. CAU114.FT6024). The PVD coated 42mm steel case also houses a quartz movement and possesses the same water-resistance (200m/660ft) as Damon's former choice, but utilises a black face and black rubber strap to give the overall design a sportier quality.
The transition of Damon's wristwear over the course of his portrayal of Jason Bourne, from the iconic Link chronograph to the strikingly modern, blacked-out Formula 1 chronograph, is an ode to the inevitability of time (ironically) and the change it brings.
However – in similar fashion to Daniel Craig's love-affair with Omega Watches (the 38.5mm production AquaTerra was created specifically for his wrist) – Matt Damon succeeds in bringing a sense of brand loyalty to the Jason Bourne franchise, through his partnership with TAG Heuer.
---
---
Like the other watches in this list, the TAG Heuer Men's Formula 1 Chronograph is no longer available for sale, but you can find pre-owned models online.