Last week Jeff Bezos launched himself into space on his own Blue Origin Mission NS-16 craft, the second billionaire to do so in a fortnight. While we didn't care to comment on the cowboy hat he was wearing, we did take a closer look at the sort-of-custom Omega Speedmaster that was on his wrist. However, the way Jeff Bezos wore his watch caused some serious internet outrage, mostly by folks who have little to no idea of what they are talking about.
That's right, he committed the apparent Cardinal sin of wearing his watch on the outside of his spacesuit. The move was described by some as the "Jeff Bezos astronomical watch fail," which somehow "proves money can't buy style," and by others as, "the most fucked up thing Jeff Bezos has ever done".
In actual fact, this is the way those destined for space flight have always worn their watches, dating all the way back to the 1960s. Or as one @fuckjerry commenter said, "Some of yal have never been to space and it shows." Sure, the technical nature of his attire, or the mission, could be questioned, but anyone reporting on this Jeff Bezos watch fail are simply uneducated, or looking for easy clicks. Furthermore, I'm almost certain this is exactly how Omega would have specified the watch be worn.
RELATED: Meet The 18-Year-Old Joining Jeff Bezos In Space
The Omega Speedmaster was the first watch that was officially selected by NASA for space flight, beating Rolex and Longines to the punch in late 1964. Since then, the Omega Speedmaster has been considered the Moonwatch, with many different models featuring the engraving "Flight Qualified for all Manned Space Missions" on their caseback.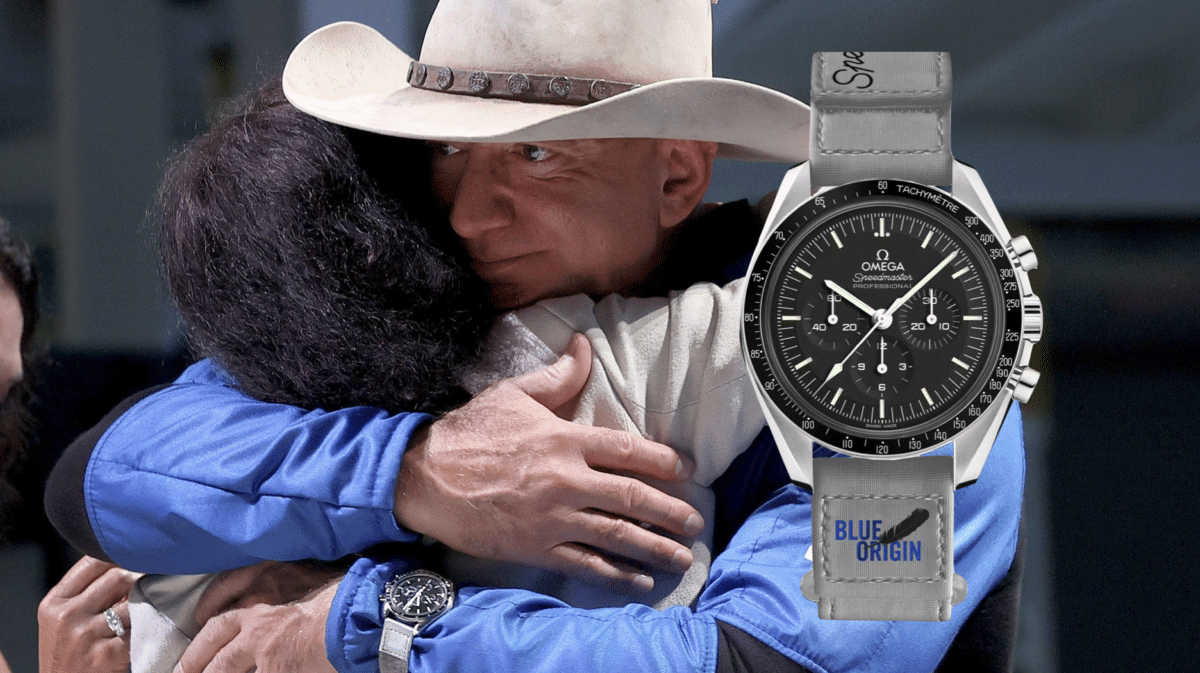 From the very early days during the NASA Gemini Missions all the way to today, astronauts have worn Omega Speedmasters when they get into a rocket. And pretty consistently throughout those decades, astronauts have worn their watches on the outside of their spacesuits.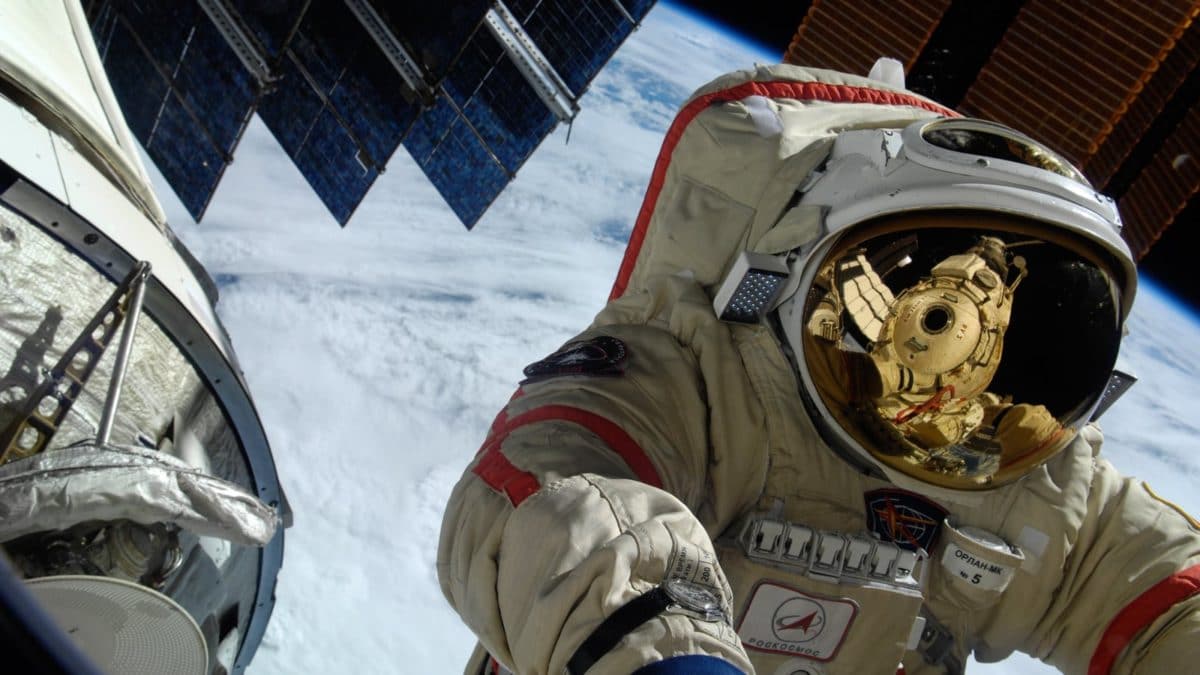 That's right, regardless of how you feel about billionaires launching themselves into space, Bezos came correct when he put his watch on that morning. Bezos and the rest of the crew even wore their watches on custom Omega Blue Origin velcro straps that were made to be worn outside the sleeve.
Need further proof? In the Neil Armstrong biopic First Man, Ryan Gosling who played the leading man wore his watch on the outside of his spacesuit. It's those details that Hollywood can sometimes miss, but not this time. So if the fires of misplaced fury were fanned inside you over the way Jeff Bezos wore his watch, relax. He wore it the way you're meant to.