Five years and 45 episodes since launching their 'Talking Watches' series, Hodinkee Founder Ben Clymer sits down with the man that kicked it all off, for a second time – Mr John Mayer.
What John owned, didn't own or chose to show off in the original Episode is decisively modest in comparison to watches he walks Clymer through in Episode 2. His steel GMT has graduated to white gold and his former admiration of IWC is nowhere to be seen, making way for a world-beating 'mine is better than yours' collection featuring Concept APs, Pateks and a handful of Daytonas and Subs that even Rolex wouldn't mind getting back.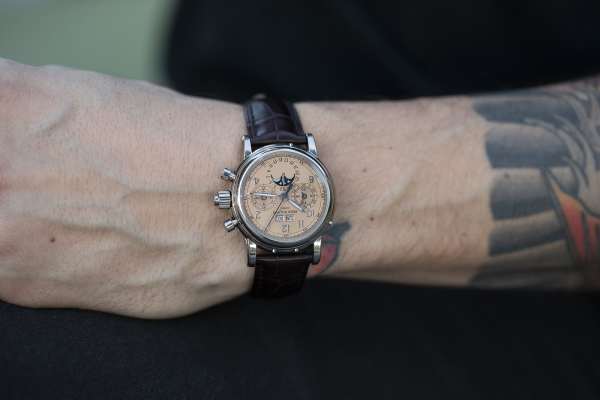 There's no doubt John Mayer's collection has grown up and you can see a clear evolution as a collector, even if he's lying about how long he's owned some of his pre-hype Daytonas (which didn't appear in Talking Watches Pt. 1). Whether Episode 2 is a subtle 'flex' despite his claim that it isn't, John finishes with a lovely sentiment around watch collecting, and at its core, basic ownership – to individualise and showcase the type of person you are, to follow the whisper of enthusiasm inside you, not the crowd.
---
---
All images and video by Hodinkee.