Unfortunately for people who actually love men's watches, a handful of new models from two brands in particular have become nothing more than flippable, money-churning assets. No longer are buyers acquiring a brand for its technical prowess, craftsmanship or even to bolster their image. Now, it's an 'investment'.
While the investment angle isn't entirely new (once reserved for connoisseurs of vintage Rolex), it has become a motivator for anyone who can access the products at recommended retail price (RRP). Naturally, this has left general watch fans (as well as existing Rolex, Audemars Piguet and Patek Philippe owners and enthusiasts) with a very sour taste in their mouths, damaging the brands and disenchanting clients.
Here's some insight from @Patekaholic about the current state of the industry.
---
---
What will it take to end the madness? Firstly, some supply, and secondly, a bit of originality.
FFS people, you don't have to buy a steel sports watch from one of only three brands. Rolex is the P.E. Nation of watches, and just like how every millennial woman in Australia can't work out in anything except it, every bloke with a new interest in watches and a spare $20k has to be seen with a Rolex.
It's bonkers. Furthermore, if you're paying double the RRP for a watch that everyone else in Australia has, you're a flog. No ifs or buts about it.
Don't believe me? Jump on the Australian Buy, Swap & Sell Group and feast your eyes on the constant barrage of flipping with the gratuitous "suddenly looking to free up some cash" comment despite the seller having purchased the thing last week.
Here are the 6 most overhyped and overrated watches on the market today.
---
---
Audemars Piguet Royal Oak Ref. 15500ST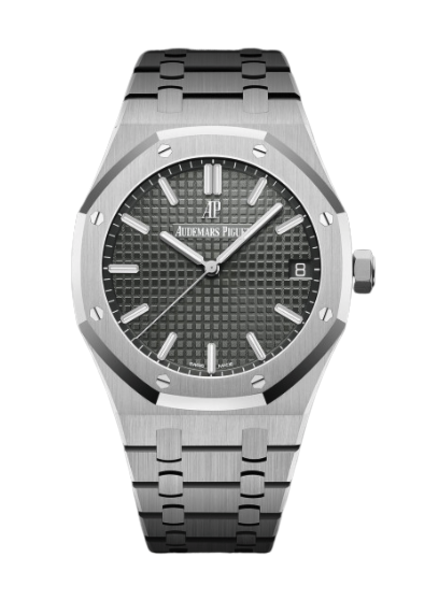 Gone are the days when you could pick up a Royal Oak under $20k – makes me wish I copped the Navy Boutique Edition for $22k. Their 15400 update, almost topples $30k at RRP but flippers will charge you around $36k if you want one tomorrow.
RRP: AU$28,400
Expect to pay: Circa AU$36k
Rolex Submariner Ref. 116610LV (Hulk)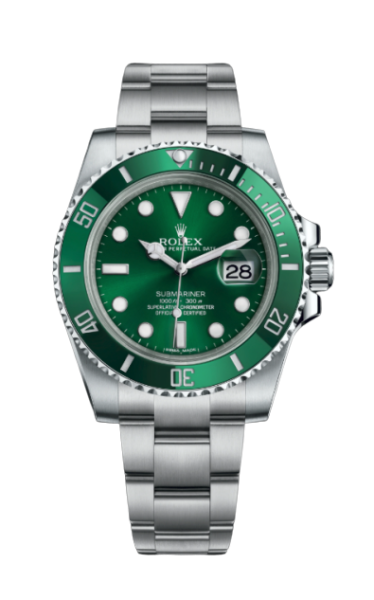 The 'Hulk' is essentially Malibu Stacy in a new hat and the guy who wears one is quick to inform you how much of an aficionado he is compared to the chump in the standard Submariner, even though he paid double for the pleasure of telling you.
RRP: AU$12,000
Expect to pay: Circa AU$22k
Rolex GMT-Master II Ref. 126710BLRO (Batman)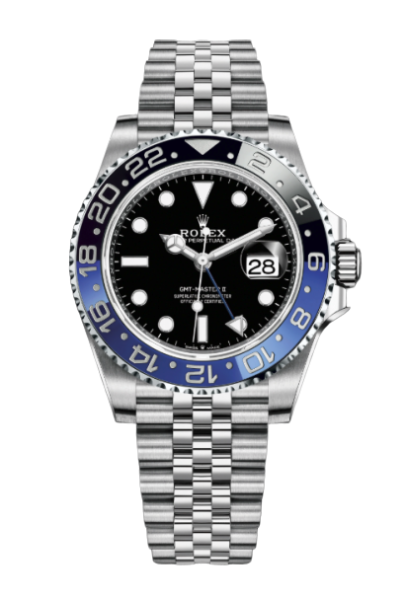 At least the Batman GMT has some additional functionality over the Hulk. Rumour was Rolex were to discontinue it, but they'd be fools to stop producing the watch that started all this madness, so they just released a new one on a Jubilee bracelet! Old or new, you're coughing up close to double and despite being one of the hardest watches in the world to get, every second bloke in Sydney is sporting one.
RRP: AU$12,250
Expect to pay: Circa AU$22k
Rolex GMT-Master II Ref. 126710BLRO (Pepsi GMT)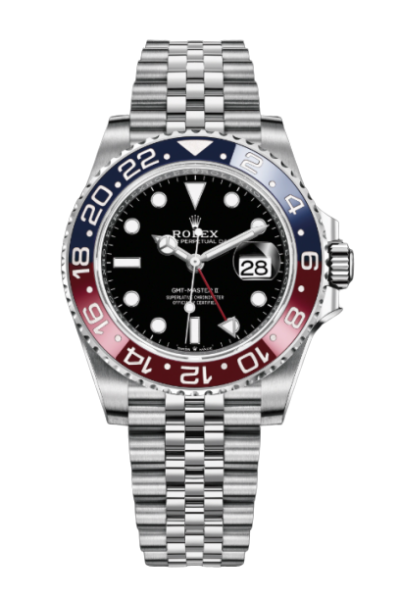 We have Baselworld 2018 to thank for the peak of this obscenity, with the introduction of the Pepsi GMT in steel. When this thing launched, people were listing them on Rolex Forums and on AWBSS for close to AU$40k (more than a second hand white gold GMT) and people were stupid enough to buy them. Lol.
RRP: AU$12,250
Expect to pay: Circa AU$28k
---
---
Rolex Cosmograph Daytona Ref. 116500LN (Ceramic Daytona)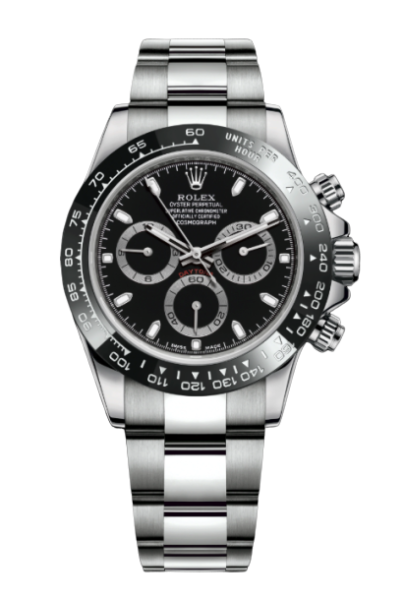 The Ceramic bezel Cosmograph Daytona launched at Baselworld in 2016 and while it was a hit, it didn't really blow up until 2018. Today people are selling their kidneys to pay not only double RRP for it, but also more for the steel than it costs to buy the Yellow Gold Ref.116518LN.
RRP: AU$16,450
Expect to pay: Circa AU$36k
Patek Philippe Nautilus Ref. 5711/1A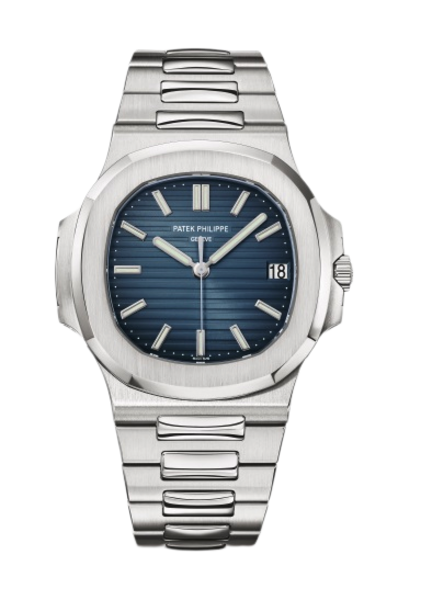 The most overhyped watch in the world today is without doubt the Nautilus 5711.
I'm not sure who sent the memo to every actor, rapper and male fashion influencer on the planet that this was the only timepiece that could actually inflate egos but it has been so effective that Patek even managed to increase their prices 20% overnight. Fortunately, it didn't matter to anyone because no one could buy it at RRP anyway.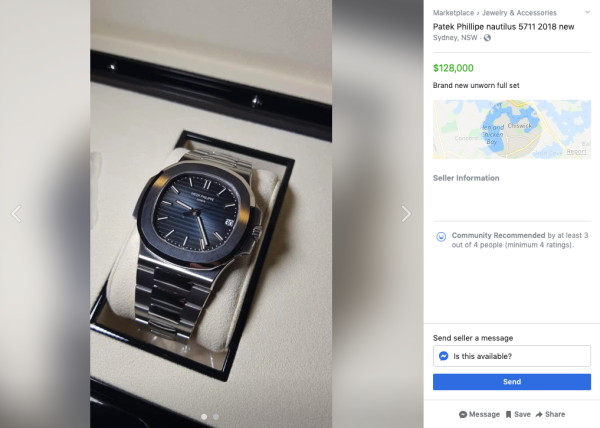 This egregious flipping example from the Facebook Marketplace confirms just how overhyped the 5711 is (from a notable enthusiast who can't spell the brand name) and how out of control the situation is if the bloke manages to sell it.
RRP: AU$39,000 (Doesn't matter)
Expect to pay: AU$60-$128k!
Honourable Mentions
Patek Philippe Aquanaut 5167A
Audemars Piguet Royal Oak 'Jumbo' Ref. 15202
---
---
Final Thought
I don't dislike AP, Rolex or Patek, in fact I've been a fan of all three brands since I discovered a passion for watches 15 or so years ago. All I'm attempting to point out here is that collecting Rolex today is a far cry from what it was a decade ago. It's not about intricacies between references, transitional models and chamfers so sharp I could use them to slit my wrists over the current state of the game, it's now about how much money you can make off their products. And that to me is a damn shame.
RELATED: The Fascinating History Of Rolex
RELATED: Rolex Reissues The 'Pepsi' GMT-Master II From 1955
Feature Image: Xupes.com