Mr Porter has been kicking ass and taking names, especially so in the last year or so. The widely celebrated men's style outlet (and designer) is now taking it to the next level with a Bell & Ross partnership. As you may have probably guessed, this collaboration between Mr Porter and the leading watch brand takes the form of a watch. The twist is, the former will be the only retailer of the blue edition– a colourway that makes this little blue watch one of one in the world.
The BR-X1 Skeleton Tourbillon Sapphire is a thing of beauty. Boasting of a full case cut from five blocks of sapphire, a hand-wound skeleton flying-tourbillon movement, as well as a dial, plates, hands, screws, and bridges that simply dazzles from its unique finish. Essentially, you will be able to marvel at the intricate inner workings of the watch through the transparent housing. This labour of love and manifestation of pure passion for the craft achieves a brilliantly entrancing "floating" aesthetic.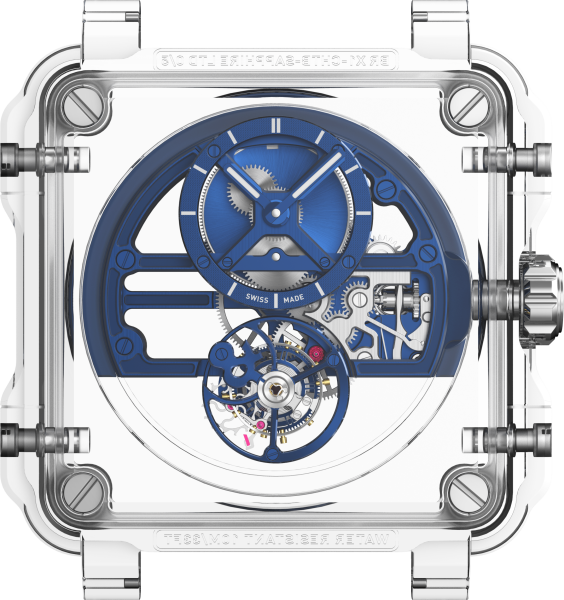 In addition to being highly exclusive and highly limited, the BR-X1 earns another notch in its strap by being highly expensive. In fact, it is currently the most expensive item available for purchase in Mr Porter history. Rather unsurprising considering this particular timepiece is priced at £355,000. That's $649,820 AUD.
---
---
"We are thrilled to partner with Bell & Ross on this unique project to launch an exclusive version of the new BR-X1 Skeleton Tourbillon Sapphire," says Managing Director of Mr Porter, Toby Bateman.
"This exceptional timepiece is a true rarity and an achievement in design and manufacturing."
"Always ahead of its time, Bell & Ross marks a turning point by breaking, once again, the traditional watchmaking codes and shows that high-end luxury and digital can combine perfectly," says CEO of Bell & Ross, Calros A. Rosillo.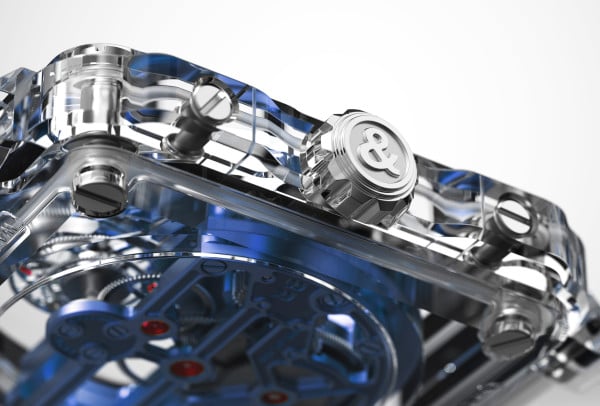 View the full gallery above.
The BR-X1 Skeleton Tourbillon Sapphire exclusive to Mr Porter is available here, and has a price point of £355,000 / €400,000/ $480,000 (USD excludes sales tax).