The achievements and accolades of England's homegrown Bremont watch company just shy of two decades are quite remarkable. As I stand in their slick new Melbourne boutique on Collins Street, a glance to my right sees Nick English, co-founder of the chronometer specialists who is also visiting his store for the first time since its opening late last year, staring critically at the shiny new benchtop counter.
"Hmm, looks a bit too gleamy doesn't it?" Nick asks rhetorically.
Very matter-of-factly, he then adds, "let's get a sander on that, buff it down a bit."
---
---
Despite the Bremont brand's inception in 2002 being a comparably juvenile one to a Swiss-dominant marketplace, Nick's reaction implies he – and Bremont – have never been ones for the ultra-polished look.
"I think all the stores look better after they're worn in a bit," he says, "most other brands are the opposite, they get a scratch on the glass, and they're a bit frazzled."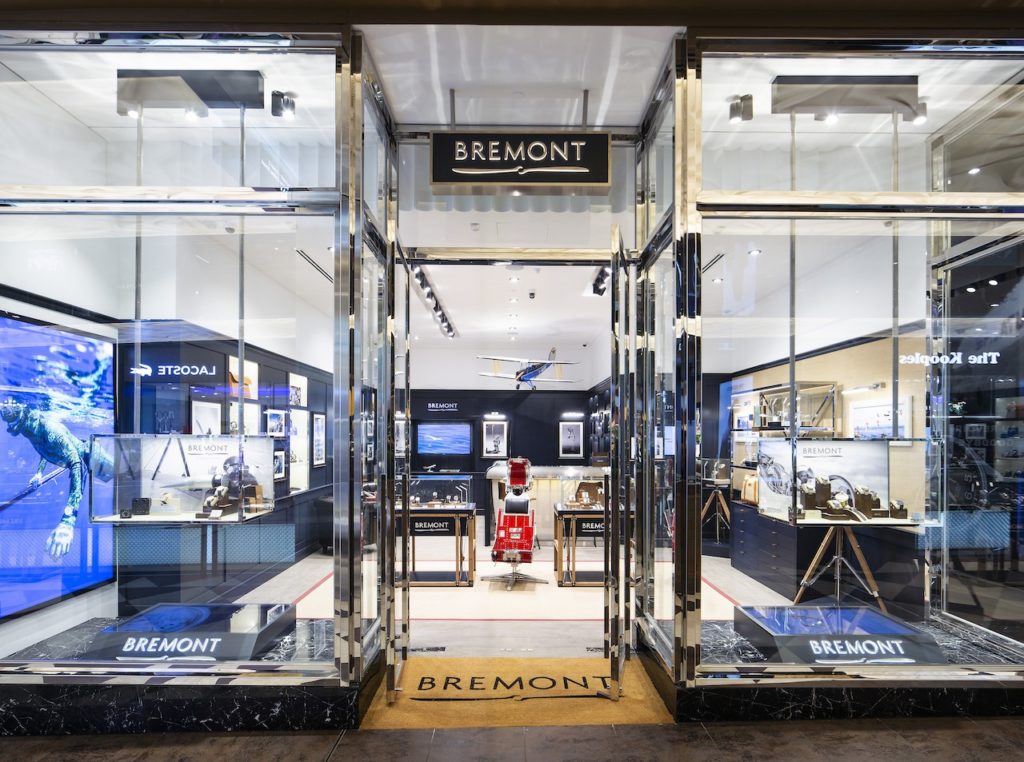 Finding the balance between an elite watchmaker's boutique and something akin to his grandfather's old study was part of the passion for English, who clearly cherishes the personalised mementoes gifted to each store around the world by RAF squadrons or Bremont loyalists alike. He already seems excited to see the store's ageing progress on his next visit.
From my brief first impressions, Bremont seemed genuine. A pilot himself since day dot and a particular fanatic of old-school aircraft, Nick English, alongside his brother Giles, have created an impressively authentic brand of their own accord, prioritising practicality and reliability free of the shackles of Geneva and steeped in an equally, if not more powerful, premise.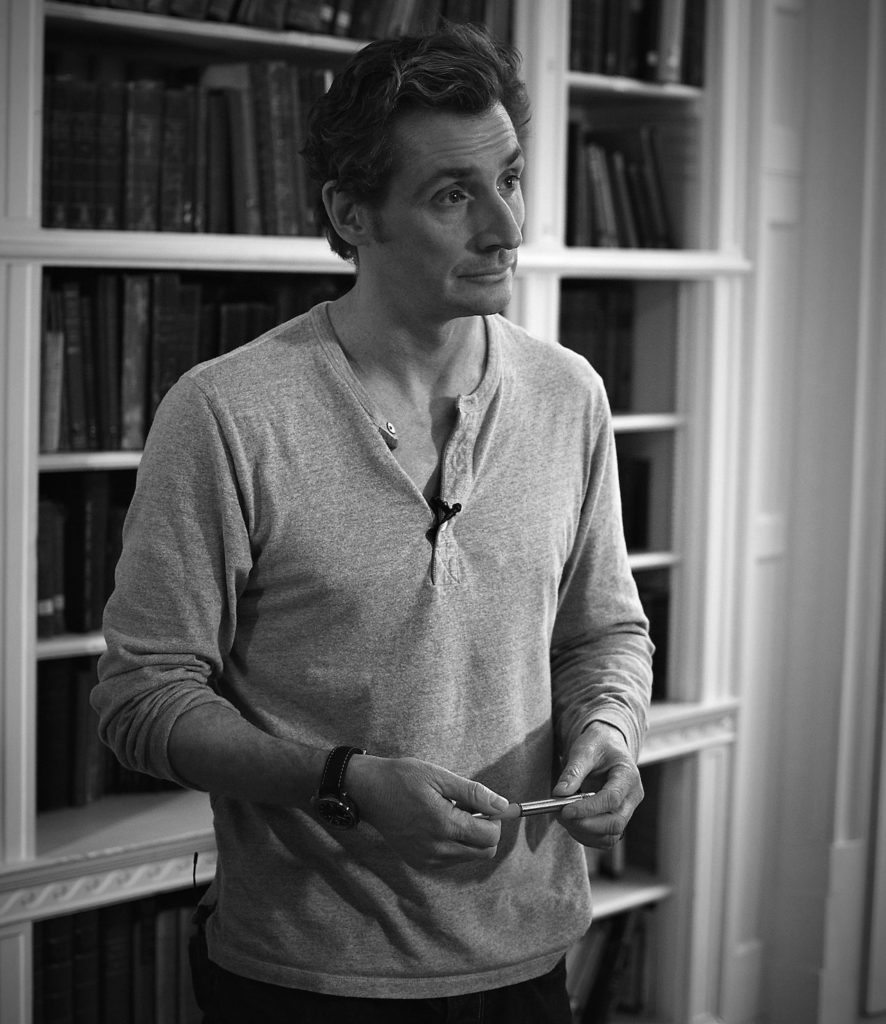 It was March 1995 when tragedy struck the English family. During a sortie, while practising for an airshow, Nick and their father Euan English were flying a 1942 WWII Harvard aircraft when they were involved in a crash. The accident claimed the life of their father and left Nick in a near-death state. Despite being dealt an unfortunate hand, the brothers pushed through the adversity of the decade and pursued their love of crafting beautifully engineered mechanical devices. Bremont rose from the ashes of passion, persistence and purity.
Hot off the back of their in-house annual watch showcase in London, Nick and I peruse snapshots of aviation and adventure eras around the store. It's not long before my attention is immediately divided by the beautiful centrepiece of the boutique; a 1960's Martin-Baker ejection seat in a jazzy red paint.
The primitive example of the period aviation technology is placed square in the centre of the shop, an ancient relic compared to the one I spotted in the window of Bremont's Mayfair store in London perhaps a year prior.
---
---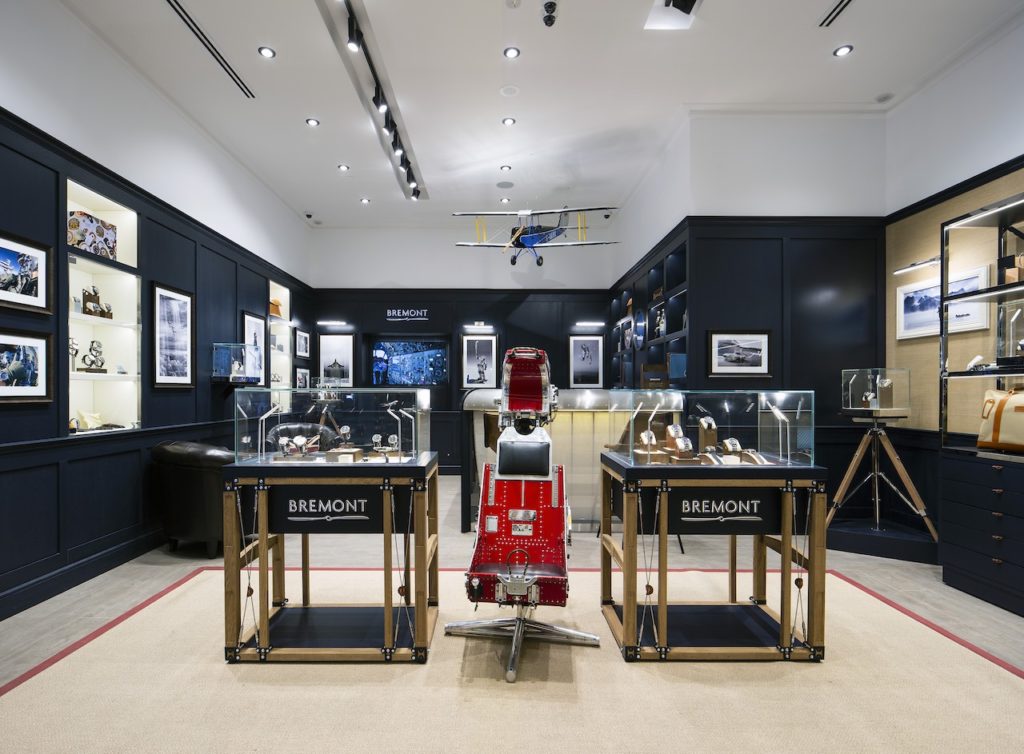 Bremont's partnership with Martin-Baker was one of their earliest, and the exclusive 'MBI' timepiece – manufactured only for fighter pilots who survive a successful Martin-Baker ejection from an aircraft – brings with it some seriously compelling stories.
Nick English explains to me how far the process of ejection, which I had previously researched quite heavily, had progressed in half a century. Formerly known as a 'bang seat' that could take up to 20 seconds to fully deploy, modern-day ejection seats are now more of an instantaneous rocket, one that can have a pilot out of his aircraft and under a parachute in 0.8 seconds. Precision and durability are huge factors in the success of a Martin-Baker ejection seat, core qualities that reign true with Nick's similarly British brand Bremont.
Nick recalls one tale of ejection that made unexpected news a few years ago on The Tonight Show courtesy of host Jimmy Fallon.
"He stumbled into the boutique one day and said 'What's this electric chair?' and we explained that it was actually, in fact, an ejection seat. You could see his mind spinning, and he told us that his father-in-law ejected once many decades prior, and we later found out that it was indeed a Martin-Baker seat."
"We had an MBI made for him, and then he said he wanted to present it to him on the show. So that was quite special for many reasons but probably because it was a nice surprise. Other, lesser-known stories are really special also though, such as those who ejected over Vietnam or became prisoners of war. There are a select few guys who have ejected three times, which is truly astounding."
RELATED: The Watch You Will Only Receive If You Eject From A Fighter Jet & Survive
I cut in on his train of thought, curious as to what it was I just spotted Nick wearing on the wrist himself.
"It's a titanium GMT version of one of the Supermarines, inspired by the tough conditions that one of our ambassadors Ben Saunders helped co-engineer during his solo expeditions across the North Pole."
---
---
Indeed, another epic story, this time one that Bremont, despite its infancy as a watch company, had a hand in facilitating. Saunders has covered more polar miles than any other explorer, all the while pulling 200 kilograms in 24-hour daylight. He needed something that wouldn't freeze when worn on the outside of his gear and could be used for the most important job of them all – navigation. So he turned to Bremont.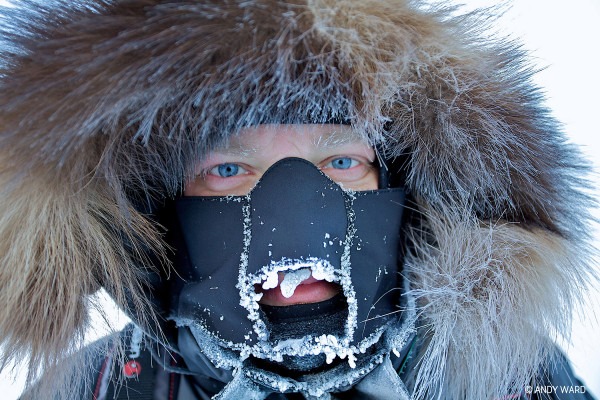 "It's a proper tool, everything you need to know as an adventurer out there in those kinds of conditions – when to go to sleep when to wake up, which direction you're heading – comes from this watch. We changed all the oils to make sure they were all optimised to that climate; it's got the GMT and compass bearing stuff so he could navigate, all the bells and whistles."
Recurring themes of the Bremont brand quickly became evident as our chats progressed. These timepieces are not just some flashy wrist steez purchased by your next investment banker. They're hard as nails, they're manufactured for the worst, and they support the best in their daring missions for greatness. They can go wherever you go, perhaps even further.
There was only one thing more epic in the Bremont boutique that we had yet to discuss, and I'd been patiently saving it for the end of our brief time together
The Concorde. More specifically, the Tom Hardy-narrated video of the Concorde playing on the back wall (the man's a personal friend of the brand and often wears a Bremont watch in his films). What a machine. Also possibly my favourite aircraft of all-time.
"We had to do something; it was the 50th anniversary, how could we not?"
"They still haven't built anything like it; it's truly amazing. So we made a limited edition watch [the Bremont Supersonic] that used pieces of a British Airways Concorde. It's one of these products that the more you get involved, the more fascinating it becomes. I had one old boy [a former pilot] come into the workshop last month and show me his log books. You wouldn't believe this guy had done 3,900 hours at supersonic speed. I can't even comprehend that. Supersonic speed!"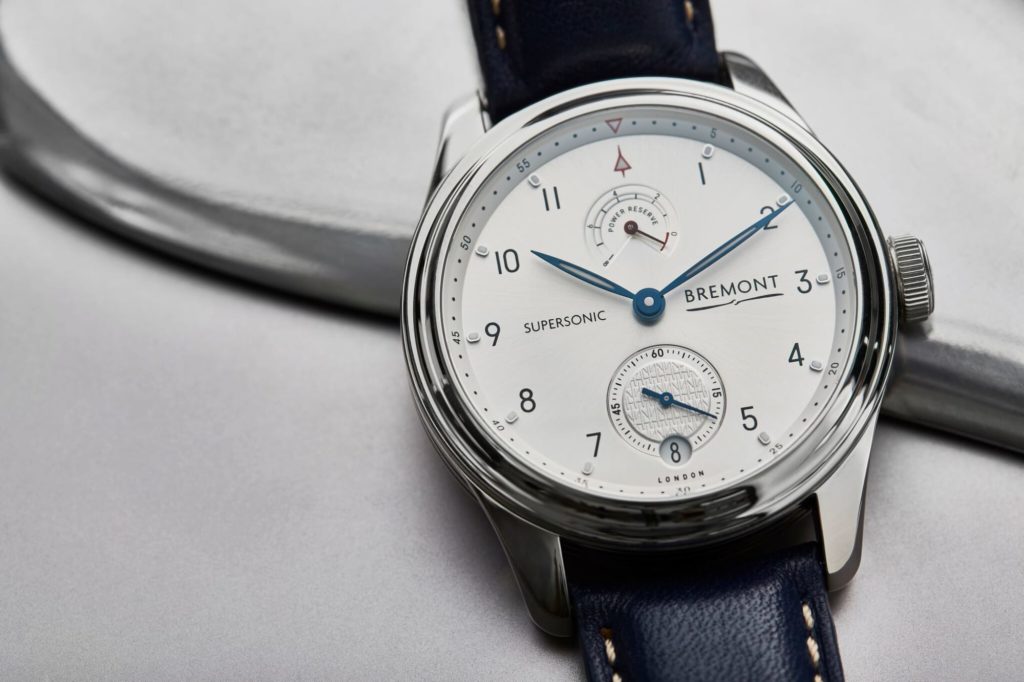 The design parallels between a creation as incredible as the Concorde and their anniversary timepiece in honour of the same plane aren't that dissimilar. They're both British too, which is another theme I'd noticed a while back, but I let him continue.
---
---
"It's very rudimentary; we'll literally get the pen and pencil and draw it out. Despite the Concorde being more complex overall, when it comes down to the movement mechanics, it's not that far off."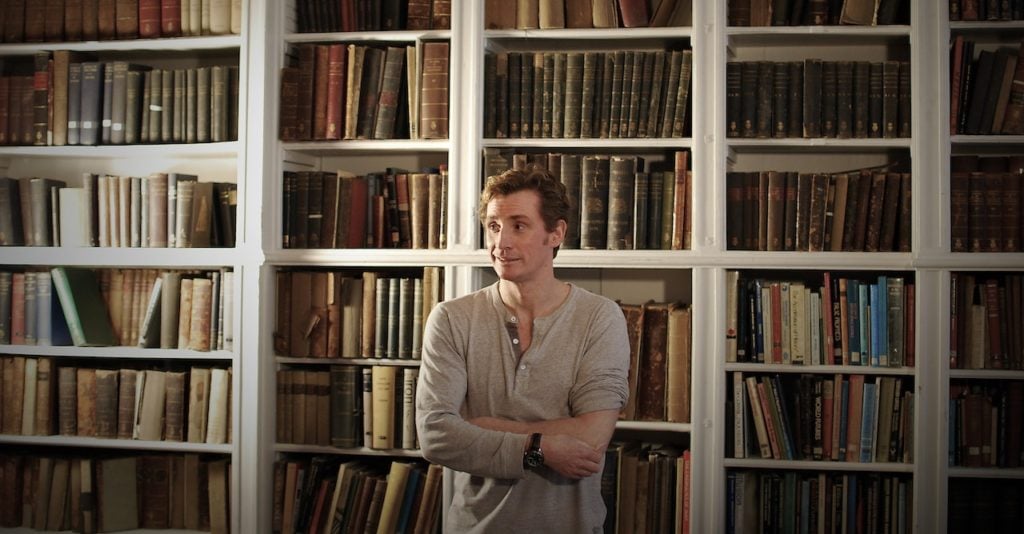 We step back in time briefly to an era of an enthusiastic albeit amateur approach to watchmaking, one which Nick's father reared to his best efforts in each of his sons.
It's incredible to think that Bremont Chronometres has only been in existence this side of the century. To manufacture such sought after watches by people who rely on their durability and functionality for their daily survival is astounding, but unsurprising given the hard-hitting story behind the brand's honest inception, and even more unsurprising after spending some candid time with half of the down-to-earth duo who brought it to life.
If Bremont can achieve this in a mere 17 years, I look forward to watching Giles and Nick English continue a global pursuit of innovation, creating a unique legacy that can hold its own against the many British marques it has already partnered with.
Drop into the Collins Street store yourself to check all out all the bold releases.