The phrase "you can buy anything online" isn't a sentiment that one fully comprehends until that moment of stumbling across a $72 million timepiece being sold over a website. Regardless, here we are, marvelling over some wildly optimistic and brazenly DIY unit selling their Patek Philippe Grandmaster Chime Ref. 5175R-001 on Chrono24 of all places.
Released in 2014 on the 175th anniversary of Patek Philippe, this ornate horological accessory is one of just seven ever made. Initially priced at approximately $3.8 million, the current listed value effectively represents a +1,794.73% increase.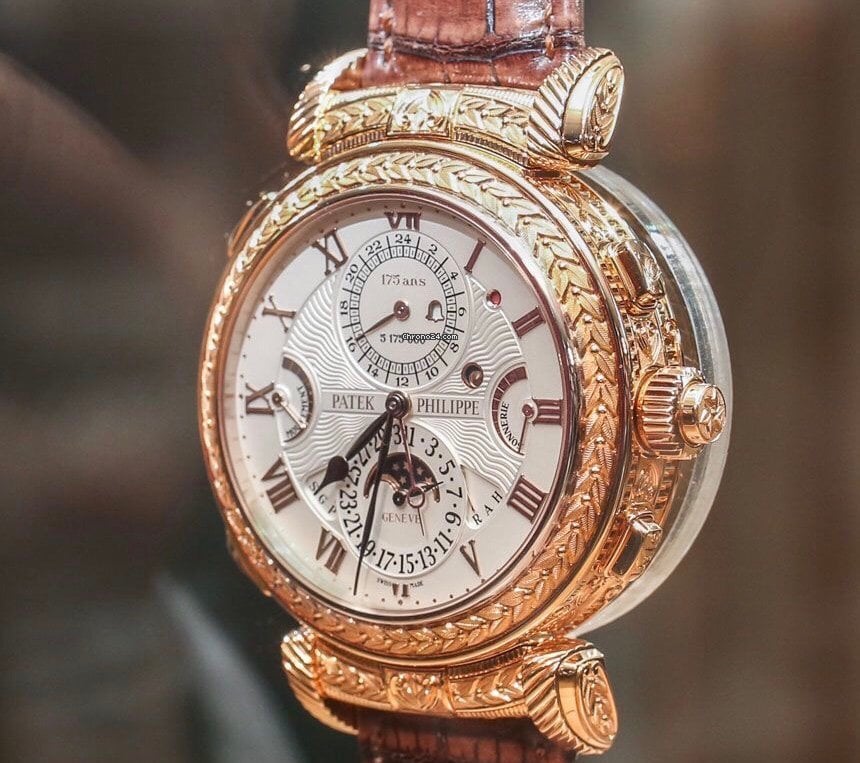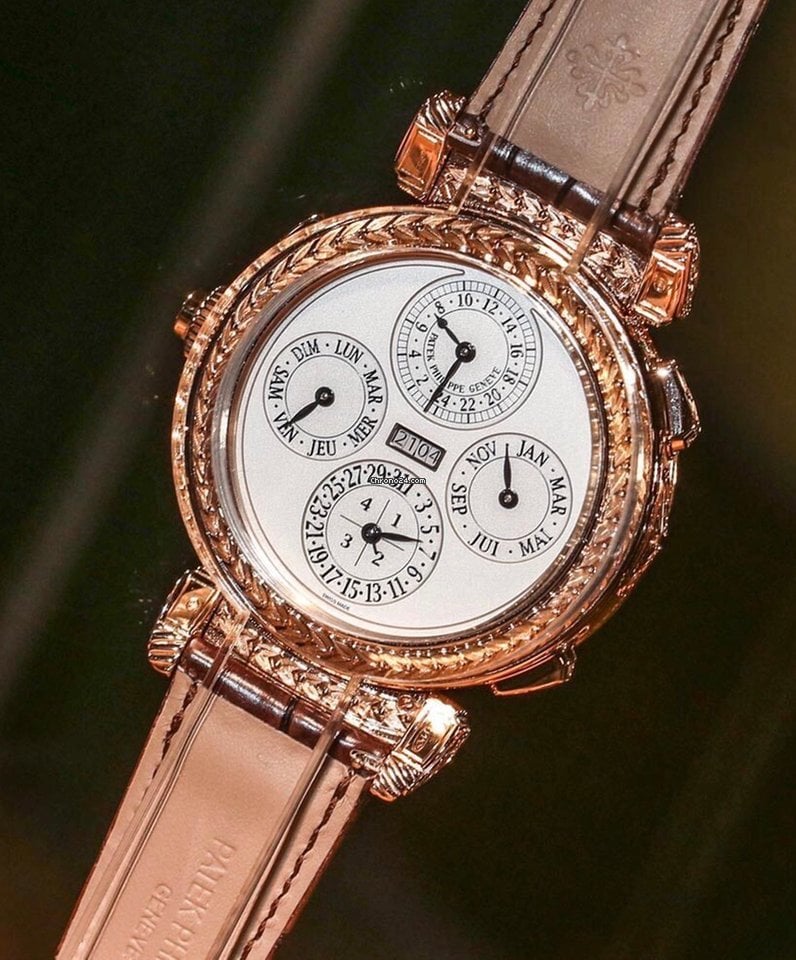 Incidentally, previous to this, the most expensive watch ever sold at auction was also a Patek Philippe Grandmaster Chime – only that hot ticket item was a Ref. 6300A-010. Handled by Christie's, this one-of-a-kind stainless steel watch went home to its new owner for a sizeable sum of $44 million.
---
---
108 embedded jewels, sapphire crystal, rose gold case, crocodile skin bracelet, 72 hour power reserve, Calibre GS AL 36-750 movement, manual winding — look, nothing I tell you at this point will really convince you it's actually worth the price. So here's what we'll do… I'll list a bunch of things you could roughly purchase instead for comedic effect/sense of scale, and if you're still interested in this particular Patek afterwards, hit the link at the bottom.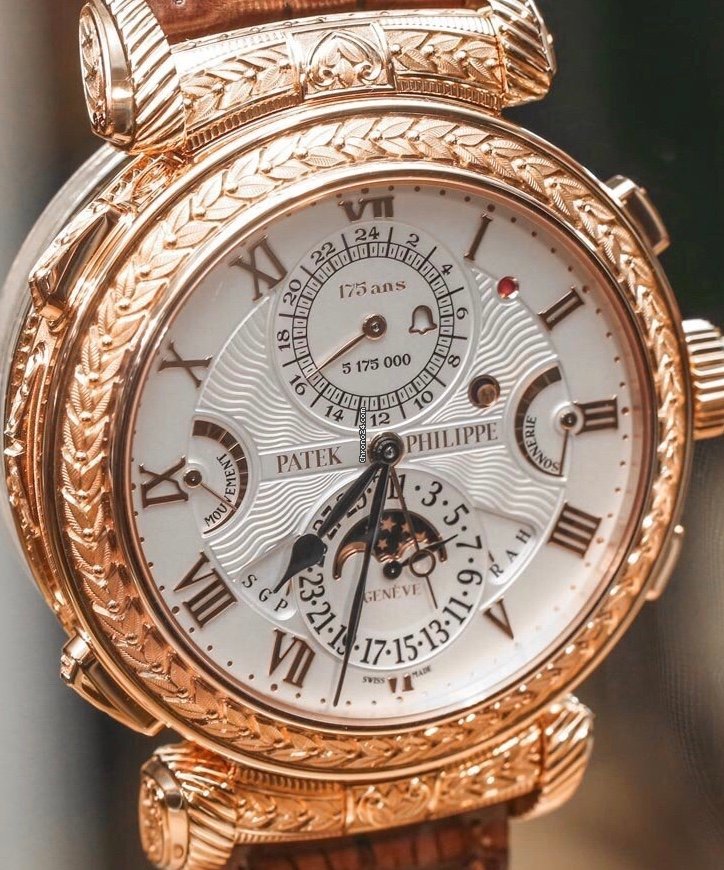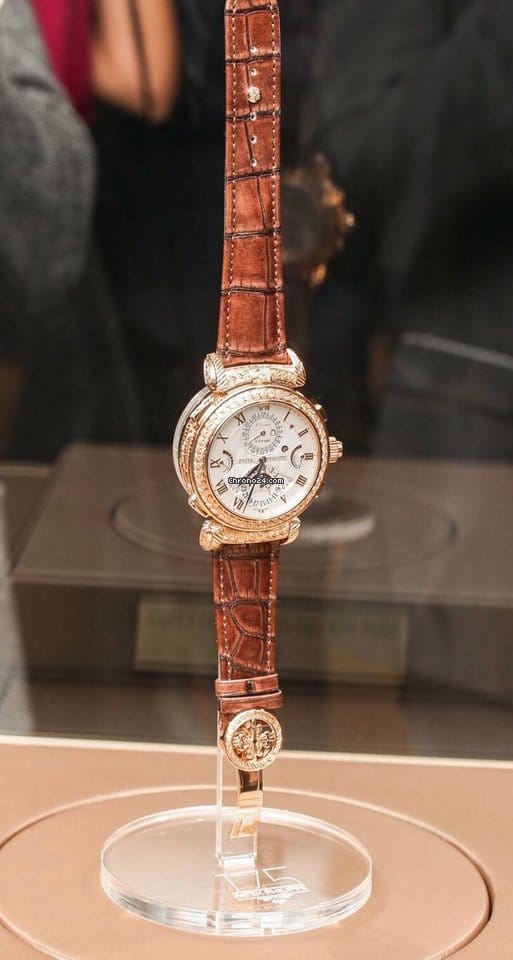 Sound good? Great:
28,800 x iPhone 11 Pro Max (512GB)
125 x Drake's Bed
75 x Rolls-Royce Phantoms
18 x Season contracts with Scottie Pippen circa 1998
63 x Median Sydney Houses (as of 2018)
7 x Tonnes of Black Caviar (Iranian Beluga)
2 x Productions of Paul Blart: Mall Cop (2009), dir. Steve Carr & starring Kevin James
102,857,145 x DVDs of Paul Blart: Mall Cop (2009), dir. Steve Carr & starring Kevin James
My silence forever if you want me to stop talking about Paul Blart: Mall Cop (2009), dir. Steve Carr & starring Kevin James
1 x 0.005% stake of Rupert Murdoch's soul
Find out more over at chrono24.com.