Peter Bol was already well-known and loved in Australian running circles, but he exploded into Australia's collective consciousness in August last year as he raced into the 800m athletics final at the games in Tokyo. Less than a year on, Peter Bol is finalising his preparations for the 2022 Commonwealth Games in Birmingham, of which Longines is the Official Timekeeper, and where he is set to represent Australia on the track once again.
All athletes, no matter the discipline they compete in, have had to overcome challenges and make sacrifices to achieve their goals, but Peter Bol has endured more than his fair share. After being born in Khartoum, Sudan, Bol's family was forced from their home by the civil war and moved to Australia, eventually settling in Perth where it was that Bol's talents were first recognised.
Bol first tasted national-level success in 2013, winning the junior men's 800m event at the Australian Athletics Championships, before he moved to Melbourne for better coffee and coaching. He's continued to improve year over year, winning a number of international competitions and has solidified his place as one of the world's best.
---
---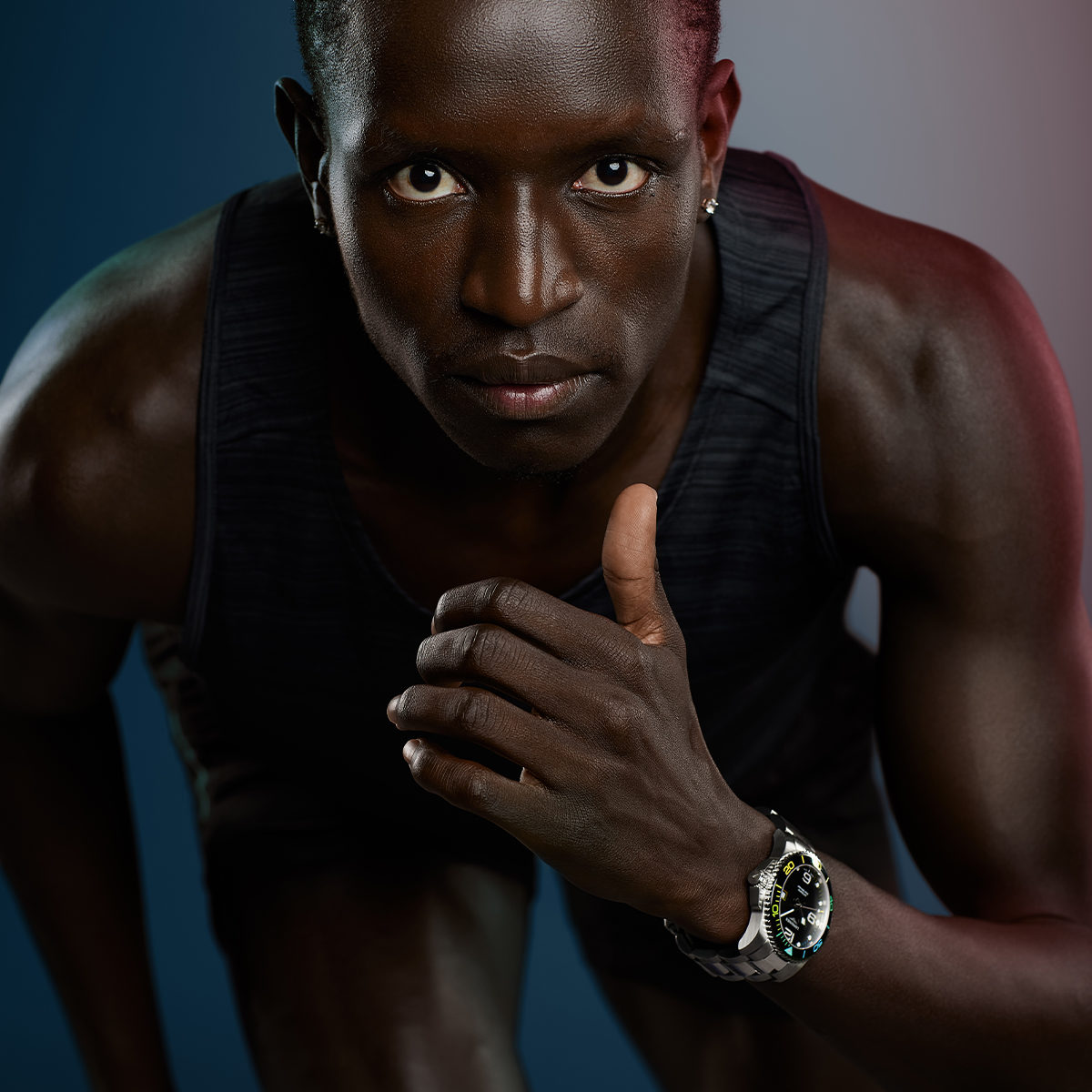 As one of Australia's true fast men, his run of form into 2022 has seen him break the Australian Record for the 800m, and is looking like a serious contender for the 2022 Commonwealth Games in Birmingham next month. Just as Longines is the Official Timekeeper for these games, it's been announced that Peter Bol will also be joining the Longines squad of athletes in Birmingham, which we wanted to sit down and interview the quick man about.
Boss Hunting: From the looks of it, you've been enjoying the last couple of months racing in Europe and the UK, so how has this season been for you coming off the back of such a strong 2021?
Peter Bol: I came to Europe in mid-May after the first Diamond League meeting in Doha, Qatar. I always feel good in Europe! I've been running well and have had some good races. My season in 2021 was strong, but it's important for me to continue that with another good season in 2022.
BH: Last year you had a sensational couple of races at the Games in Tokyo, where you ran an Australian record – what was that moment like?
PB: It was incredible! Amazing really. I knew going into the Games I was in my best-ever shape. That is a great feeling to have, knowing you are ready to run better than ever. But still, producing your best performance is not easy. It was very satisfying to run well. The reaction from back home in Australia was amazing, which of course made it even more special.
BH: Famously, your semi-finals time was quicker than the gold medal-winning run in the final – how do you think about those sorts of outcomes in really big races?
---
---
PB: That's not uncommon because the 800 is a tactical race and a fast race depends on someone being committed to running fast, being a front-runner. The final didn't have a natural front-runner so it was more tactical than the earlier rounds. Once I realised that I felt my best situation was to lead.
BH: You obviously spend most of your life trying to improve your running by a few hundredths of a second, so how do you think about time as an athlete and in your day-to-day life?
PB: You don't specifically think in those terms, that if I do this then I'll be a few hundredths quicker. The day-to-day goal is more around improving fitness, getting stronger in training and, at the right time of the year, faster in training. It all comes together gradually over many many months of effort. The day-to-day training and effort are part of what I enjoy. Not every day… because some days are difficult and not so enjoyable, however, the process is very satisfying and I enjoy my life.
BH: You'll be representing Australia at the 2022 Commonwealth Games in Birmingham next month, for which Longines as the official timekeeper, have created an exclusive edition HydroConquest. Have you tried the watch on your wrist yet? What do you think about Longines' HydroConquest XXII Commonwealth Games watch?
PB: Yes I've tried the Longines HydroConquest XXII Commonwealth Games watch! It looks incredible, and it'll be great to wear it. I am very proud to be a part of the Longines 2022 Commonwealth Games Team.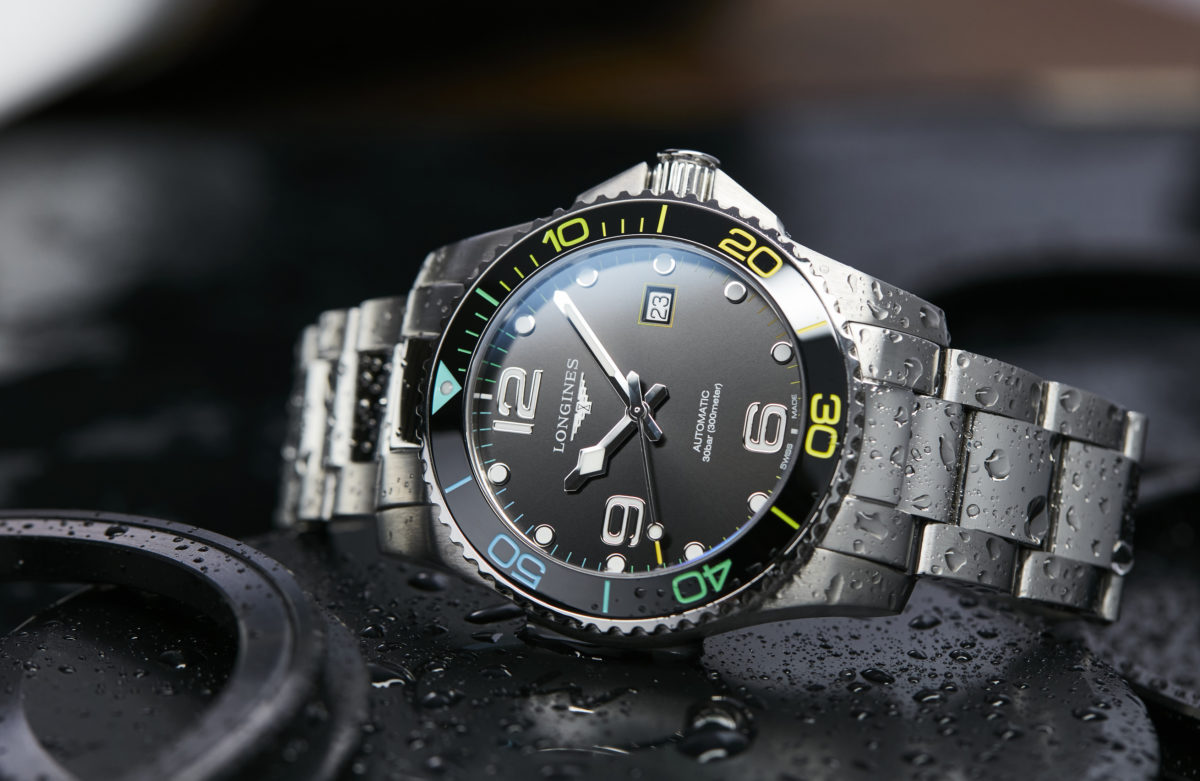 BH: Are there any other Longines watches that you like the look of?
PB: I wear the Longines Master Collection which includes a moon-phase display on its dial. Of course, Longines have so many great models, but that is the one that I chose because I love the look of the silver dial and blued steel hands against the brown leather strap.
BH: You said in a recent podcast, "the most important thing is to be a better person before a better athlete," – could you expand on that a little bit more?
---
---
PB: Being an athlete is of course only a part of life. Yes, of course, it's important to be consumed by the life of training and competition because it's very difficult to be successful without being totally committed. But at the same time, your life as an athlete cannot be to the exclusion of your life as a person among family and friends, community and society. You cannot be a better athlete to the exclusion of being a better person.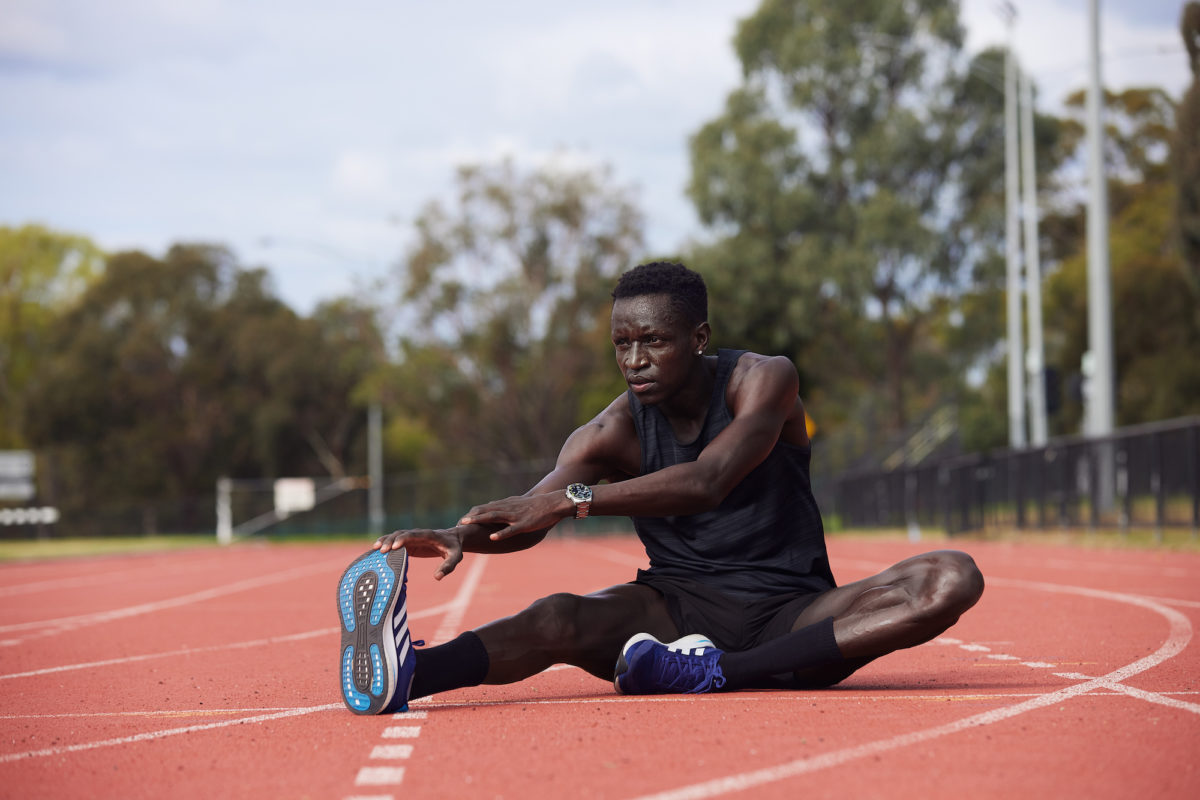 BH: What are the best and worst things about being a professional runner?
PB: Well I love the life of competition. I love the travel to many parts of the world. I spend a lot of my time in Europe, and I have been based in a small German town called Tübingen these last few years, which feels a bit like a second home now. The worst part? Well, I guess you might say the demands of training. Sometimes it feels more difficult than others. But training can be very satisfying, and fun sometimes too!
BH: What are you hoping to achieve at the upcoming Commonwealth Games?
PB: I would love to win a medal! I finished one place outside the medals last year in Tokyo; in the upcoming world championships and Commonwealth Games, I would love to win medals. That's what's driving me.