Inflation, rate rises, and the price of fuel might have some of us clutching our back pockets, but not the clients who attended Phillips "The New York Watch Auction: SIX." The sale was the second most successful watch auction ever in the US, raking in US$30,332,000 (AU$43,639,406) and only just falling short of the bar Phillips set for itself in December 2021 auction that realized US$35.9 million (AU$51.6 million).
The catalogue was a star-studded cast of heavy hitters, with a total of seven watches selling for more than $1 million out of a total of 163 lots. The top lot of the sale was a platinum George Daniels Anniversary from 2019 with the serial number "00", which hammered for US$2,389,500 (AU$3,437,833) against an estimate of US$500k – $1 million (AU$719,000 – $1.44 million).
RELATED: "Build It & They Will Come" – Inside The Booming Million-Dollar Watch Market
---
---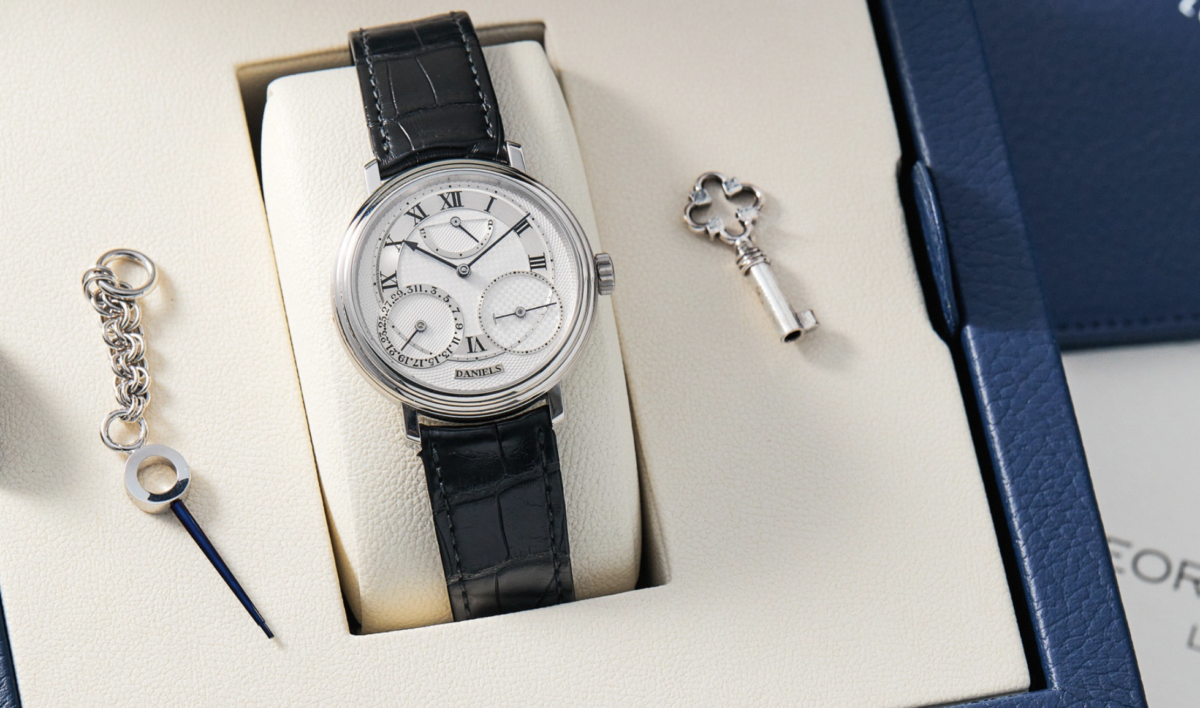 Other highlights included a rare yellow gold Rolex ref. 6264 Cosmograph Daytona Paul Newman "El Limoncito" that sold for $2,087,000 (AU$2,997,412), and a platinum F.P. Journe Chronomètre Souverain that was gifted by François-Paul Journe to George Daniels which hammered for US$1,482,000 (AU$2,128,655).
This latest sale by Phillips continued the auction house's run of white-glove sales (an auction where all lots are sold) that began more than 18 months ago, which serves as a solid indicator of the continued strength of the pre-owned watch market in 2022. It also offers an insight into the level of interest and enthusiasm that continues to grow for independent watchmaking, with five of the six top lots coming from smaller high-end watchmakers.
We've included the rest of the lots that sold for AU$1 million and more below, with estimates and sold prices in USD.
George Daniels Anniversary in platinum (2019)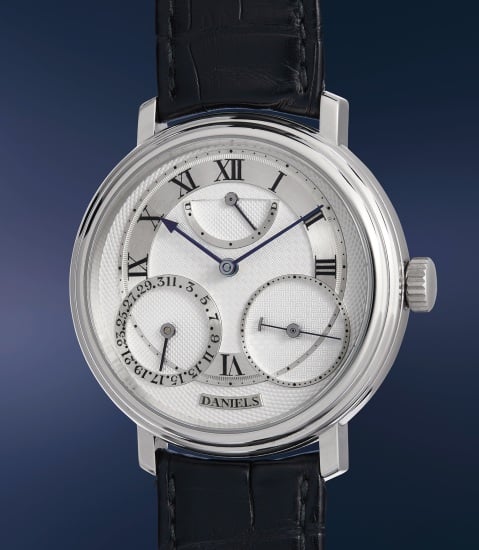 Estimate: $500,000 – 1,000,000
Sold for: $2,389,500
Rolex ref. 6264 Cosmograph Daytona Paul Newman "El Limoncito" in yellow gold (1969)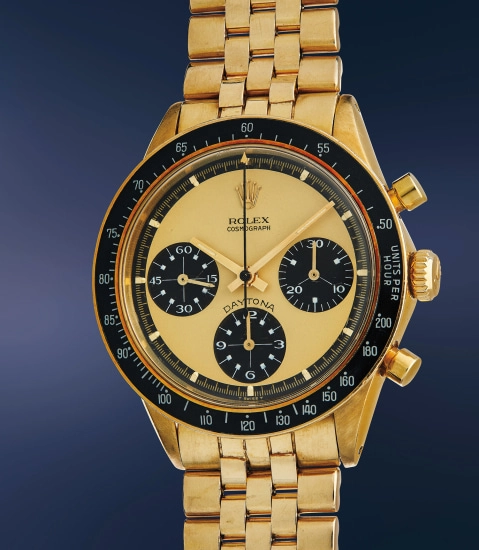 Estimate: $600,000 – 1,200,000
Sold for: $2,087,000
---
---
F. P. Journe Chronomètre Souverain in platinum (2010)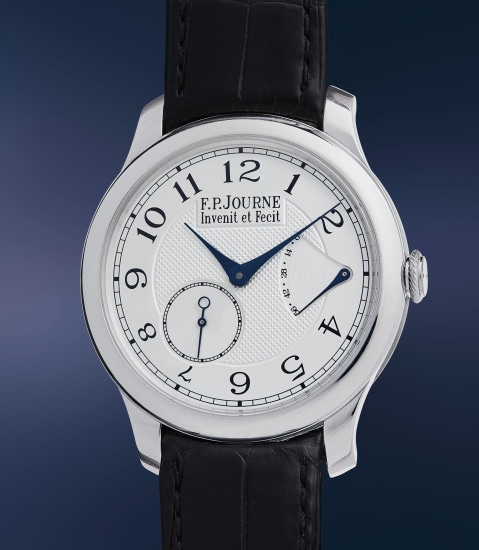 Estimate: $250,000 – 500,000
Sold for: $1,482,000
F. P. Journe Tourbillon Souverain in platinum (1999)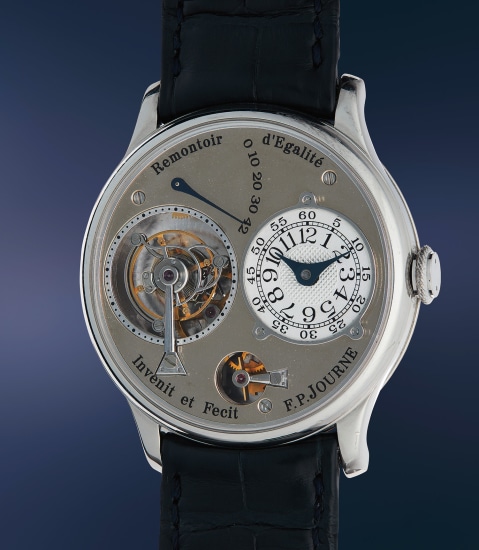 Estimate: $300,000 – 600,000
Sold for: $1,361,000
F. P. Journe Tourbillon Souverain in platinum (2015)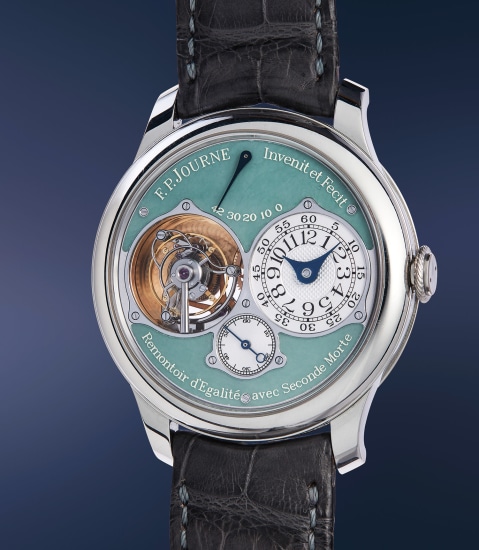 Estimate: $200,000 – 400,000
Sold for: $1,240,000
Roger Smith Series 2 Open Dial (2017)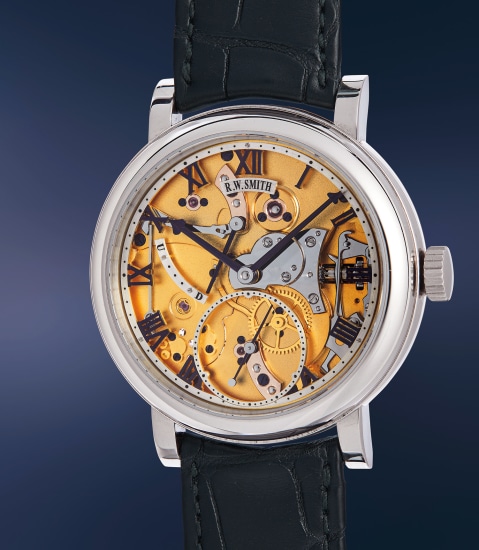 Estimate: $150,000 – 300,000
Sold for: $840,700
---
---
Patek Philippe ref. 5016R-010 Perpetual Calendar Minute Repeater Tourbillon (2001)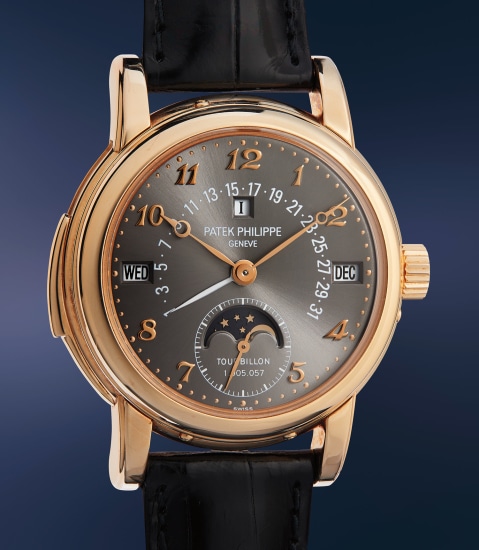 Estimate: $300,000 – 600,000
Sold for: $840,700