When it comes to Swiss watchmaking legends Rado, the label 'Master of Materials' is much more than a fascinating nickname. The designation echoes Rado's inimitable use of wide-ranging, innovative materials to continually elevate and improve their watches – a penchant for experimentation that has flowed since prolific watchmaking company Schlup & Co. began selling watches under the Rado name in the 1950s.
Now long established as an industry leader in design and material innovation, Rado is in a comfortable position in the world of luxury watchmaking. Their pieces will always grab attention because watch connoisseurs know that they come after extensive bouts of innovation, always designed to push boundaries and lift the standard of luxury watchmaking. Call Rado pioneers, if you will, but there's more to it than that. To pay attention to Rado is to pay attention to the evolution of luxury watchmaking. A rising tide does indeed lift all boats.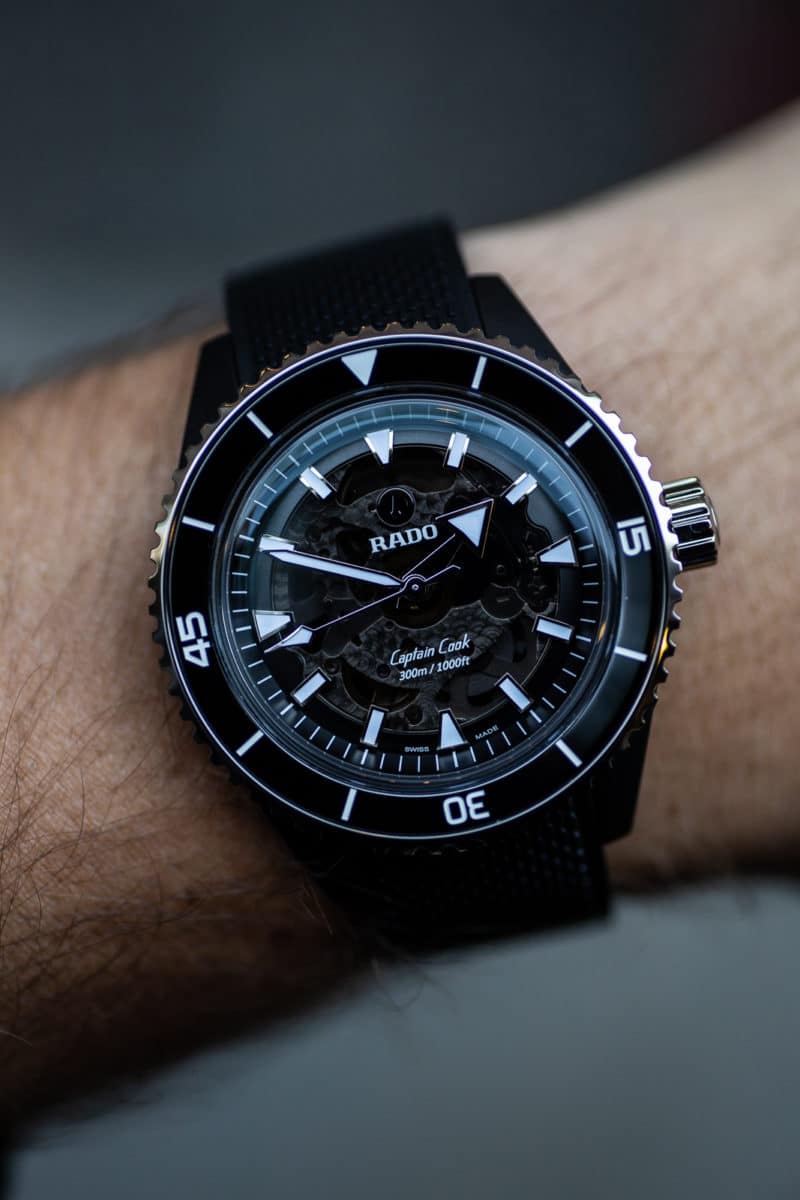 Right now, that rising tide is the new Captain Cook High-Tech Ceramic. The watch, a fusion of vintage sensibility and modern materials, is based on the classic original, released in 1962 during the golden era of the dive watch, eponymously named for the famed British explorer and solidifying that connection with a genuine sense of adventure and discovery.
---
---
Upon release, the original Captain Cook became an instant technical marvel, conspicuously refining the emerging trend of dive watches with an unusual 35.mm case, a Schild AS1707 automatic movement, and a concave, inward-sloping dive bezel. The equal attention to design and performance became a guiding light for water resistant watches; a fascinating base on which the series has built ever since.
The Captain Cook was always in great hands with Rado. The decision to revisit the series, after it took a hiatus after 1972, was yet another wise move from one of the most unique watchmakers in the industry. This is a brand that, after all, keep material innovation as a core value. Mining Rado's history, that mastery is clearest when looking at their endless pursuit of perfect scratch resistance.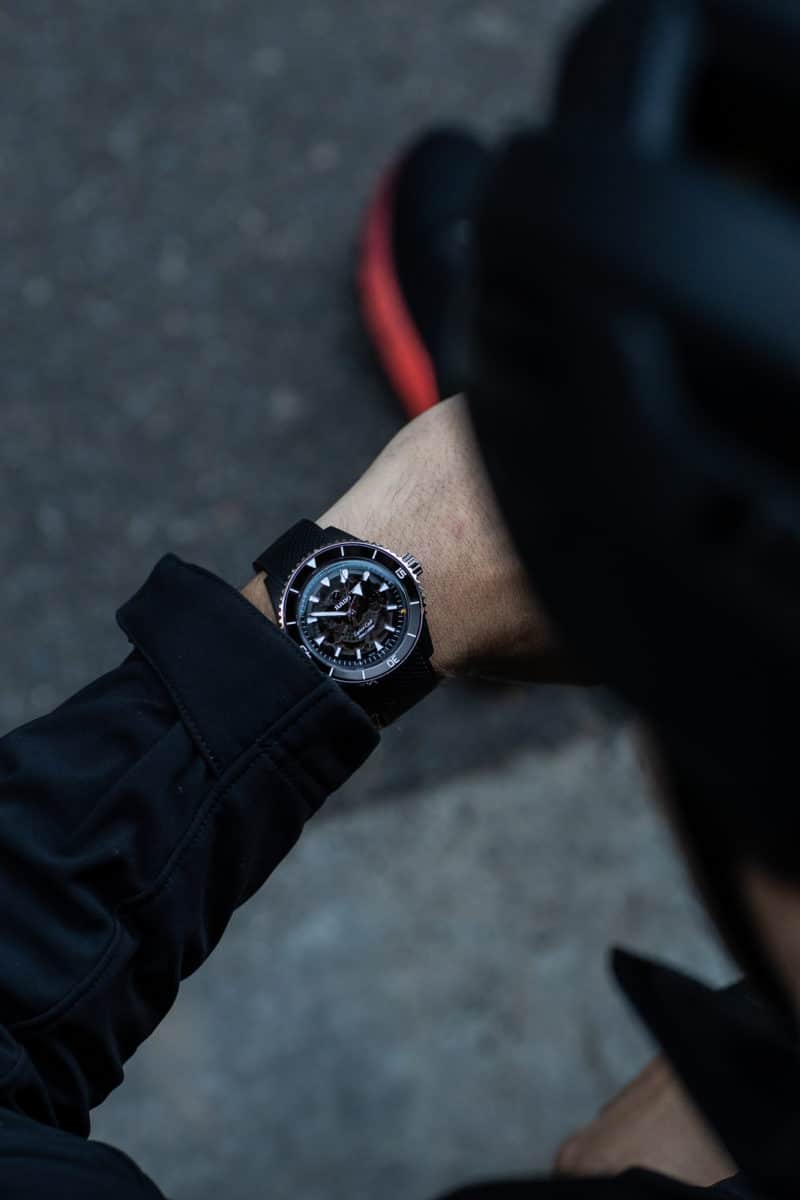 Storied research into materials, such as advanced sapphire crystal and high-tech ceramic, has built up a know-how at Rado that simply cannot be overlooked. It led to the world's first scratch-proof watch, the DiaStar 1, which was made with a tungsten carbide alloy under the non-descript name of 'hardmetal,' and that same proclivity towards muscular material has since lifted the Captain Cook to what we have today.
Available in 4 versions, the Captain Cook High-Tech Ceramic is best described as a culmination of legacy. Vintage-minded; sure. But Rado are clearly determined to push the brand even further with this new release, taking the use of high-tech ceramic even further than just the case, extending the material to the entire watch – even, for 3 of the references, the bracelet.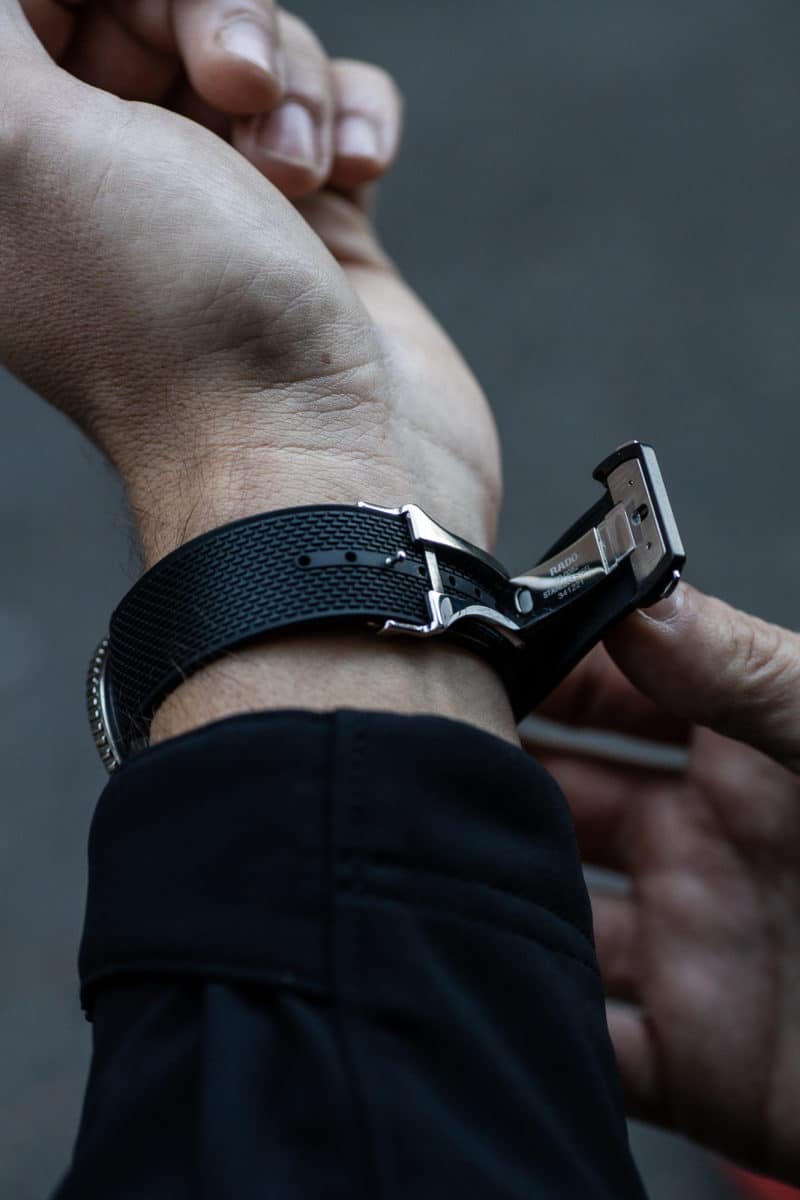 The exceptionally tough, long-lasting, and scratch-resistant material has always been a confident statement from the brand, but deciding the use it for the entire watch is the kind of bold assertiveness and willingness to take risks that remind us of Rado's impact.
You could get away with saying that this was inevitable. That Rado would eventually take such an unwavering stance for high-tech ceramic makes complete sense. Ultimately, this is most viable because of Rado's specific plasma process, which transforms pure white ceramic into a modern material that, as the brand themselves state, "shines without sparkle, glows without light, and emanates from within."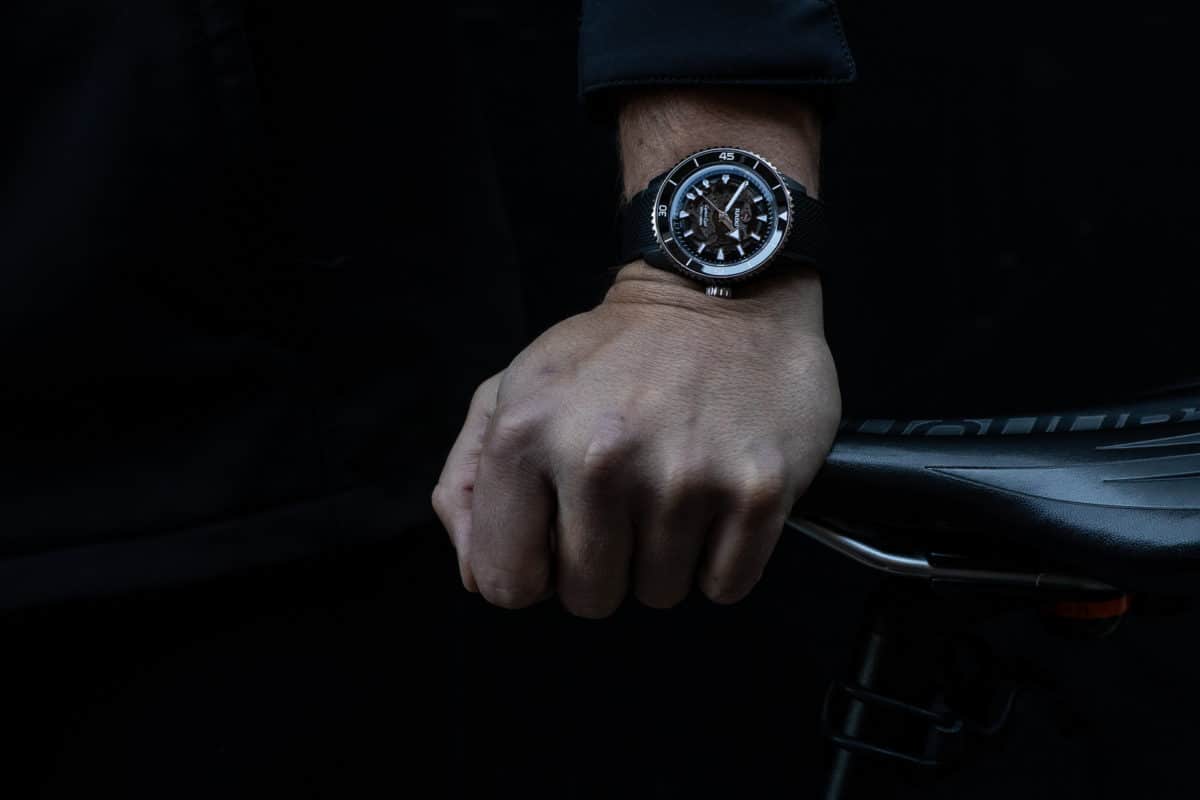 High-tech ceramic therefore offers considerable presence, so you can imagine just how much of a statement the Captain Cook High-Tech Ceramic has become. Three of the references come with a high-tech ceramic case, while one switches that for a plasma high-tech ceramic case with much more of a grey tinge. Although all 4 virtually scratch-proof watches are anchored by similar specs.
---
---
The typical Captain Cook design is here – the distinctive case shape, the diving bezel, the box-shaped sapphire crystal – but there's a bold increase in size. The case now measures at 43mm in diameter, a bulking that connects with the decidedly modern use of ceramic, a sapphire black-tinted dial, and a skeletonised caliber R734 movement adjusted in 5 positions and rated for 80 hours of power reserve, with a titanium-based anti-magnetic Nivachron hairspring.
Thanks to a hardened stainless steel screw-down crown and brushed titanium case back, each of these 4 references is water resistant to 300 metres, which of course continues a legacy for deep-diving reliability that the Captain Cook legacy is hinged upon.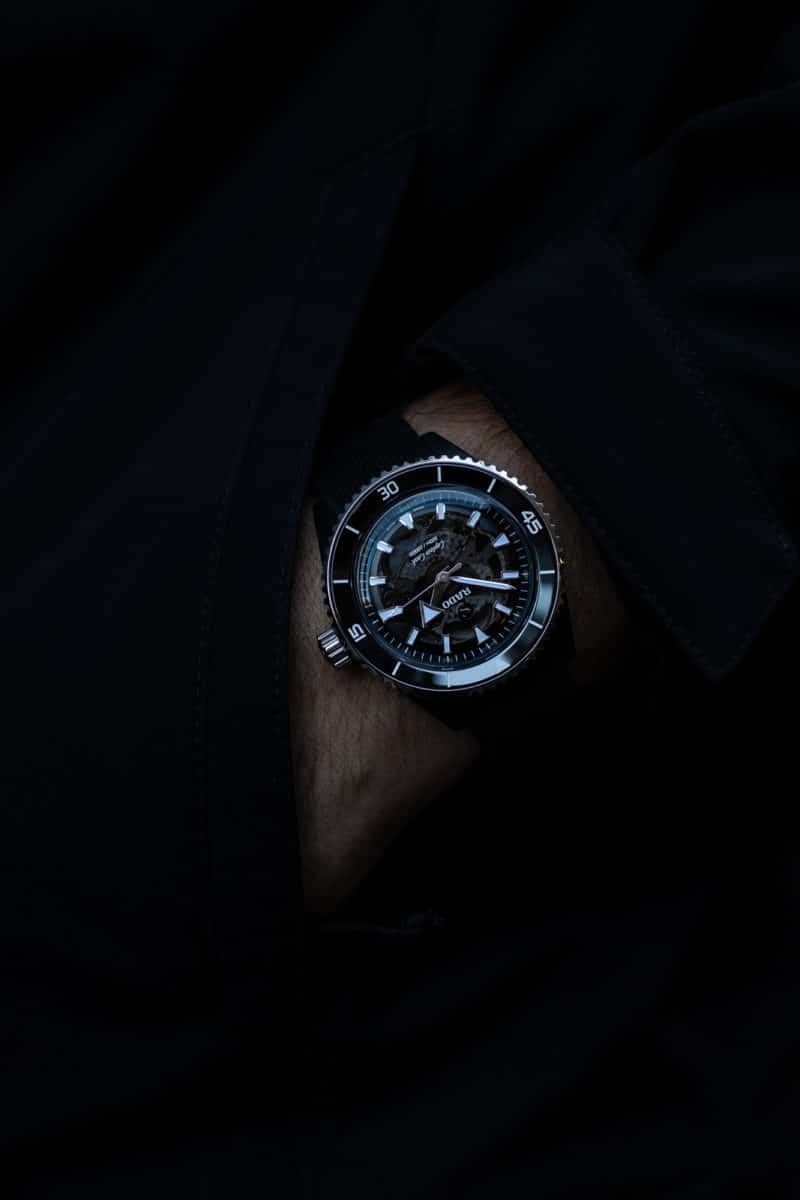 Boldly modern, romantically nostalgic. The Captain Cook High-Tech Ceramic is indeed exactly how Rado are choosing to describe the collection. As "all of Rado's DNA in one timepiece," channelling a legacy that doesn't just validate a legacy that dates back to Schlup & Co., but is an important – and rather beautiful – moment for the luxury watchmaking industry and its mastery over material.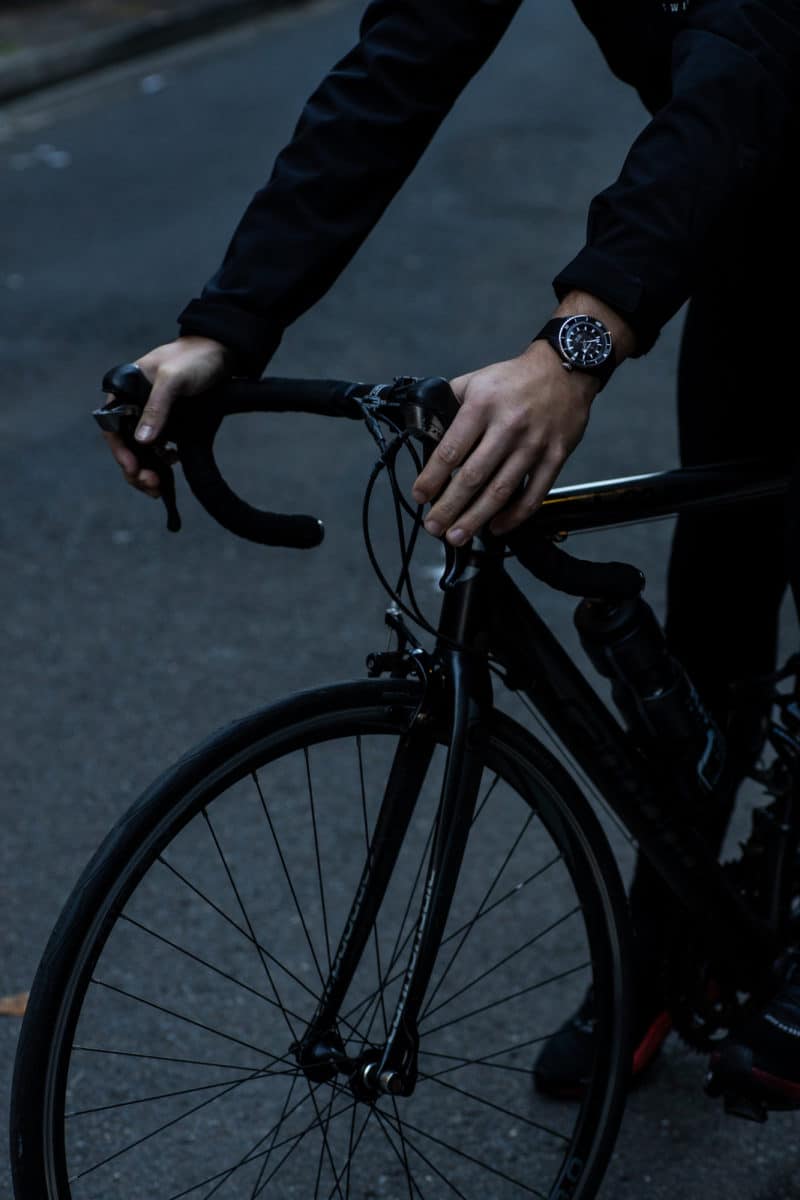 This article is proudly presented in partnership with Rado. Thank you for supporting the brands who support Boss Hunting.