Exceptionally tough, light, and scratch-resistant, the material ceramic possesses physical properties that lend favourably to adventurous lifestyles. Last year, we saw ceramic pioneers Rado take the material a step further, launching the Captain Cook High-Tech Plasma Ceramic, whereby the ceramic is forged at 20,000°C to give the surface a unique lustre with an understated presence. This year, Rado expanded their HTC collection with the addition of the ​​Captain Cook High-Tech Ceramic Diver, offering the same plasma treatment to the brand's first-ever ISO 6425-certified dive watches.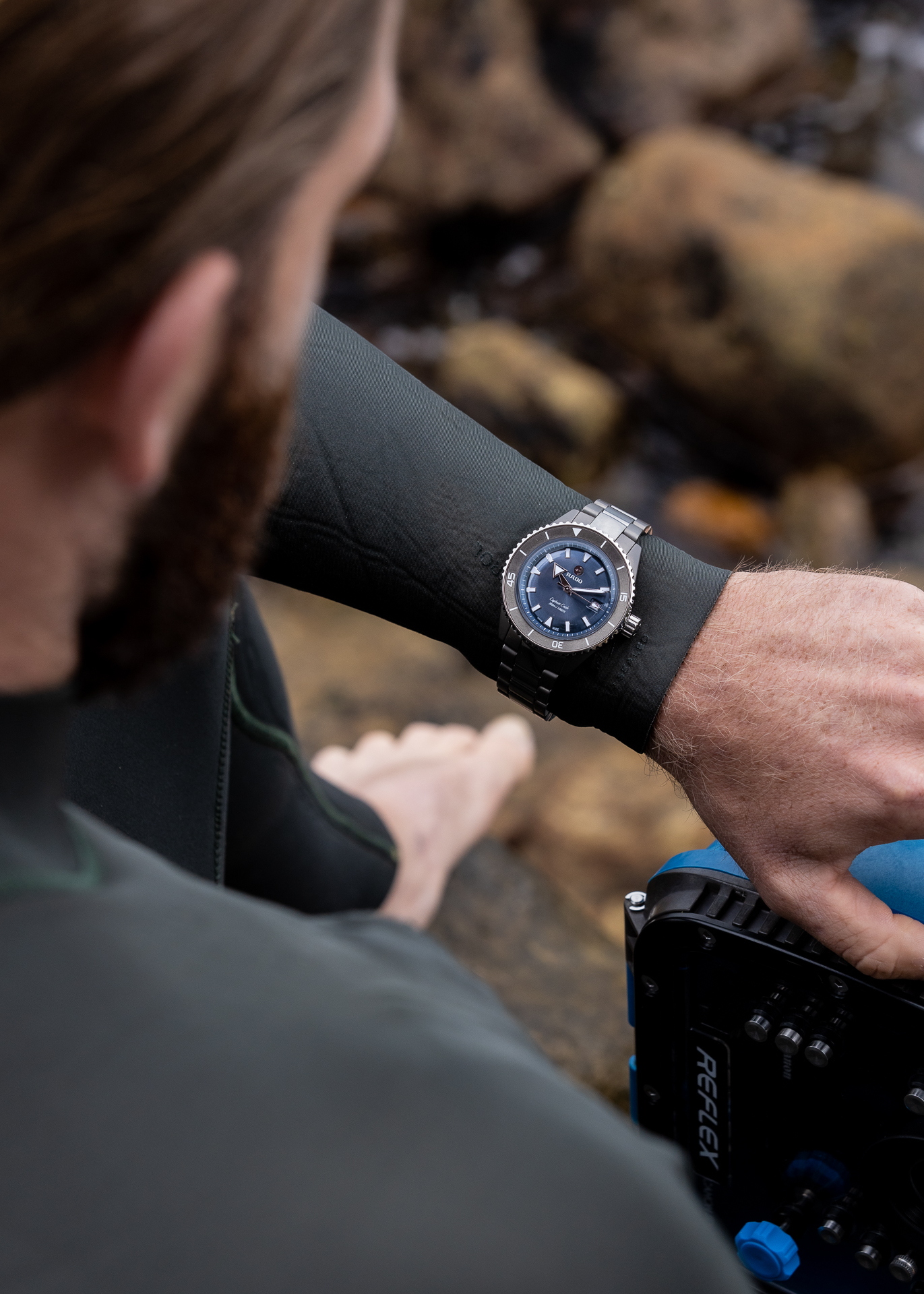 While balancing the utilitarian function of a dive watch with such a contemporary aesthetic is an act only Rado can achieve, we felt showcasing its prowess for work and play relied on strapping it to the wrist of Sydney-based ocean photographer Piers Haskard. At just 25 years old, Piers has spent the better part of two decades surfing, diving, and shooting the area around Shelly Beach – the Northern Beaches' little sliver of paradise that includes the Bower surf break and Cabbage Tree Bay aquatic reserve.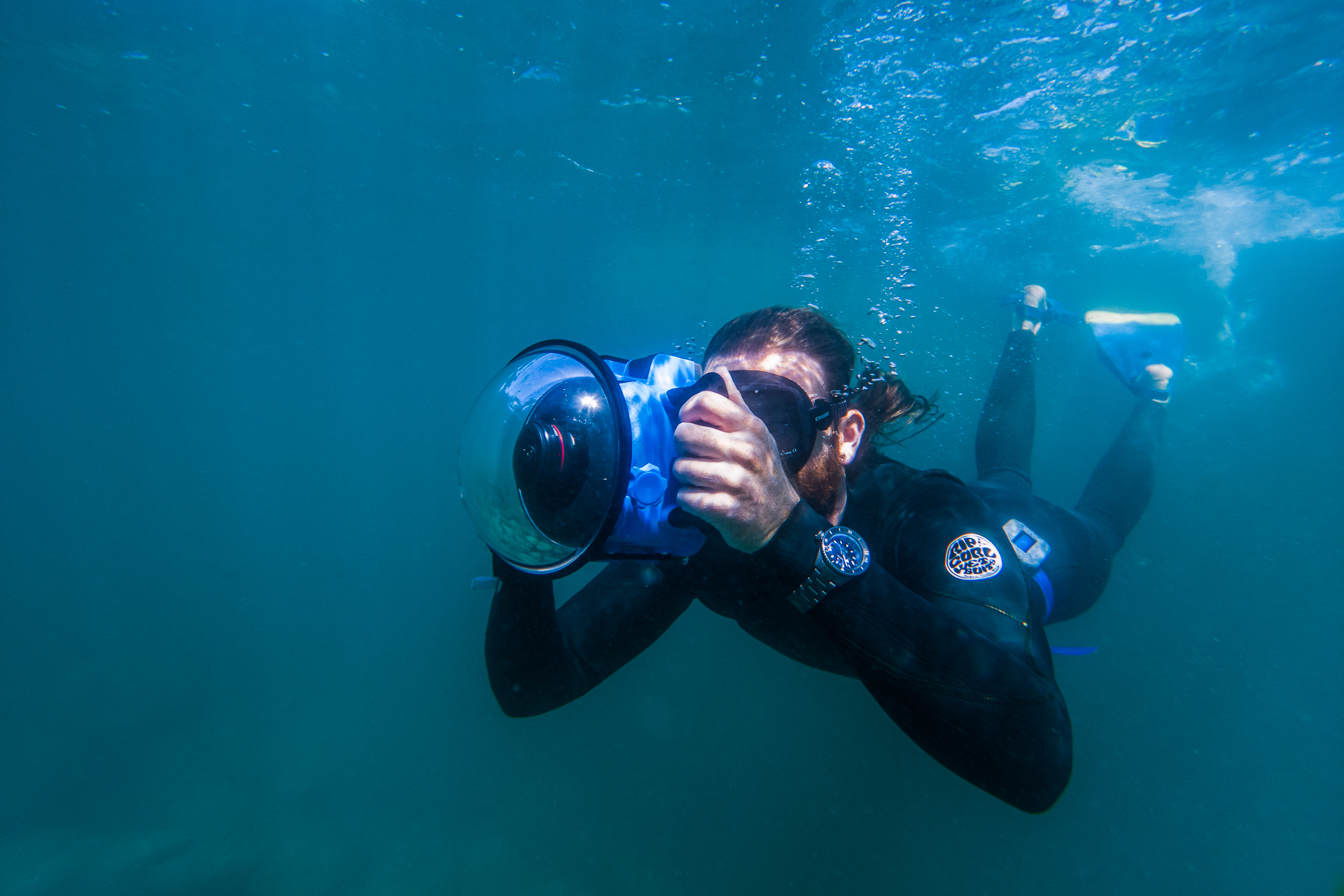 "It's one of the most incredible mixtures of ocean environments on the east coast – a cruisy, rolling right-hander, a shallow marine sanctuary that is stocked with everything from reef sharks to massive blue gropers, and a rocky shoreline that even on an average day could look like it's something out of the Mediterranean. I'm very lucky that it's only ever been a hundred metres down the road from my house."
---
---
After first picking up the now-ancient GoPro Hero 2 as a teenager, a new underwater perspective for Piers was unlocked almost instantly. The surfboard was quickly subbed out for a pair of fins and weight belt, and every expedition into the deep blue became a mission to snap the coolest shots of his mates and brothers on the waves from below.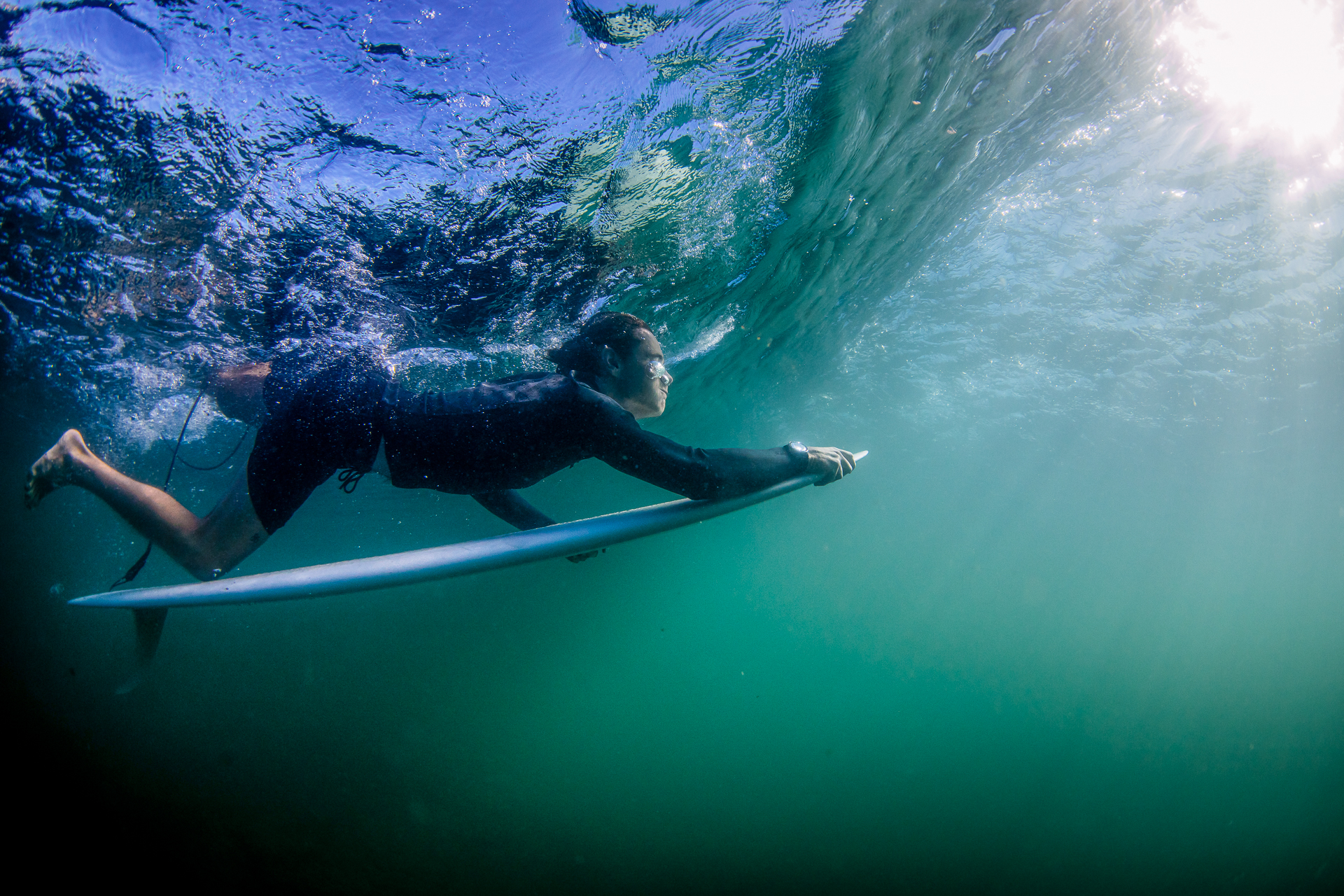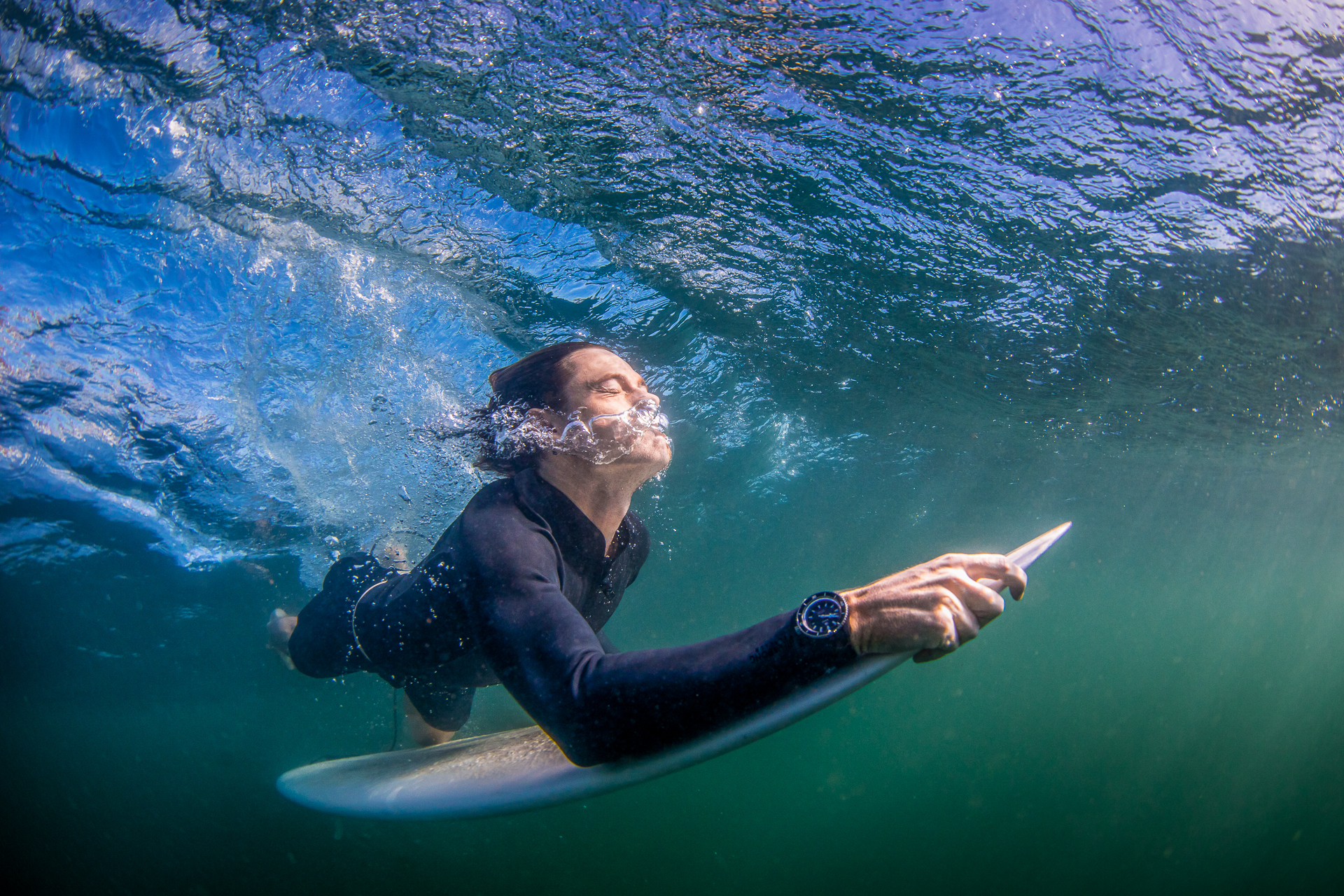 Since we began following Haskard two years ago, he's solidified his ownership of underwater visuals in Sydney and since branched out into advertising, hotel artwork commissions, professional drone operations, while running his online gallery and print store, and soon, more travel. As his passion has evolved to payday, capturing content is just a fraction of his daily routine, and managing his time efficiently is key to operating his business effectively. It's an adjustment that a young kid in the surf with a camera never had to worry about – but meetings and deadlines now fill the calendar – and sunrise shoots (his favourite time of day) require swift execution.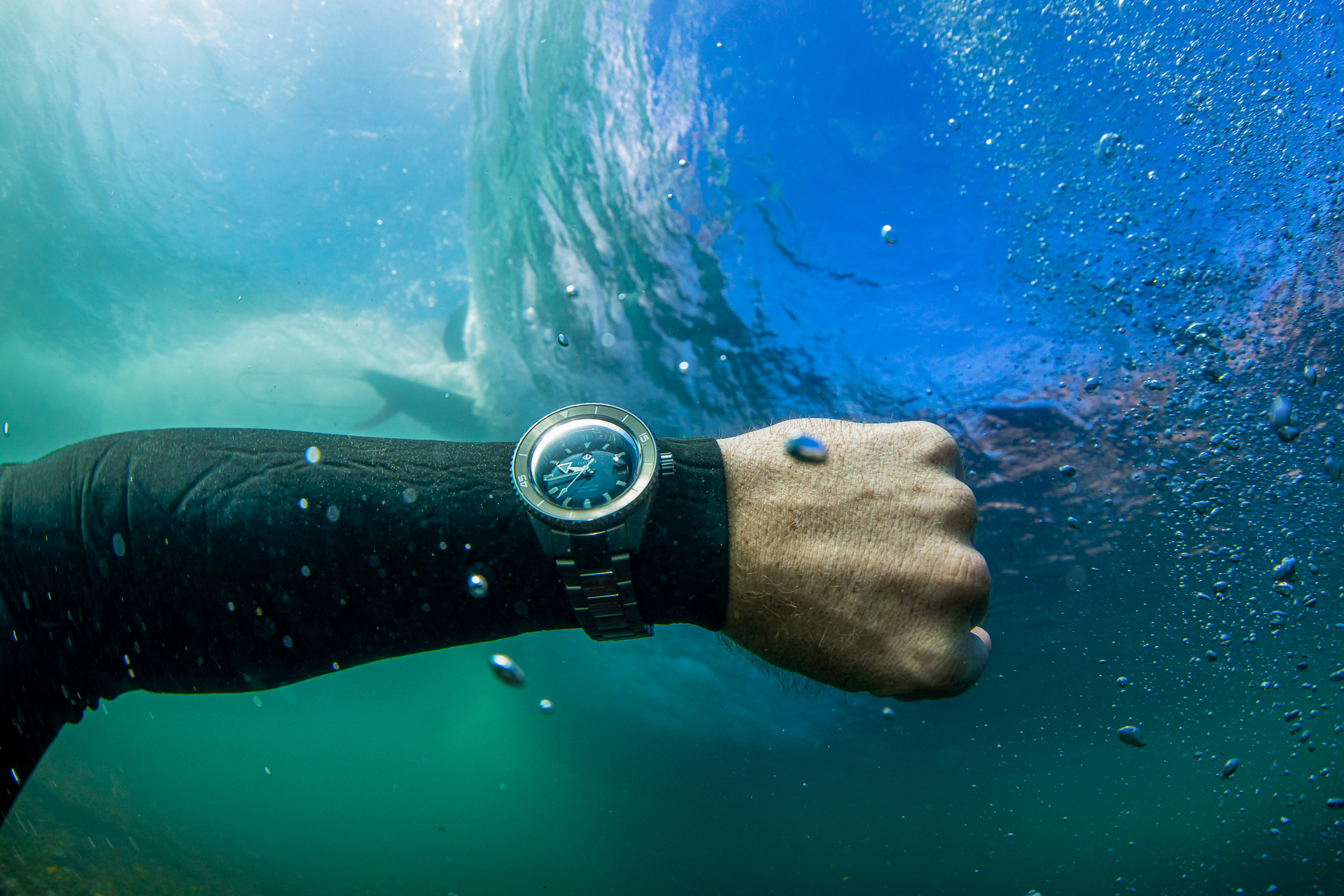 "Time flies…because I'm in the zone and always having fun. I think I spent a good 4 hours over two days capturing these moments – in fact, I know I did."
"Because I spend so much of my life looking at screens – above and below ocean level – I've been hesitant to introduce a watch, preferring to use dives as a moment to unwind and focus on my work. However, as my time has become more precious, monitoring it has become unavoidable, and the handsome Rado Captain Cook High-Tech Ceramic Diver provides all the legibility and capabilities I need, with none of the tech I don't."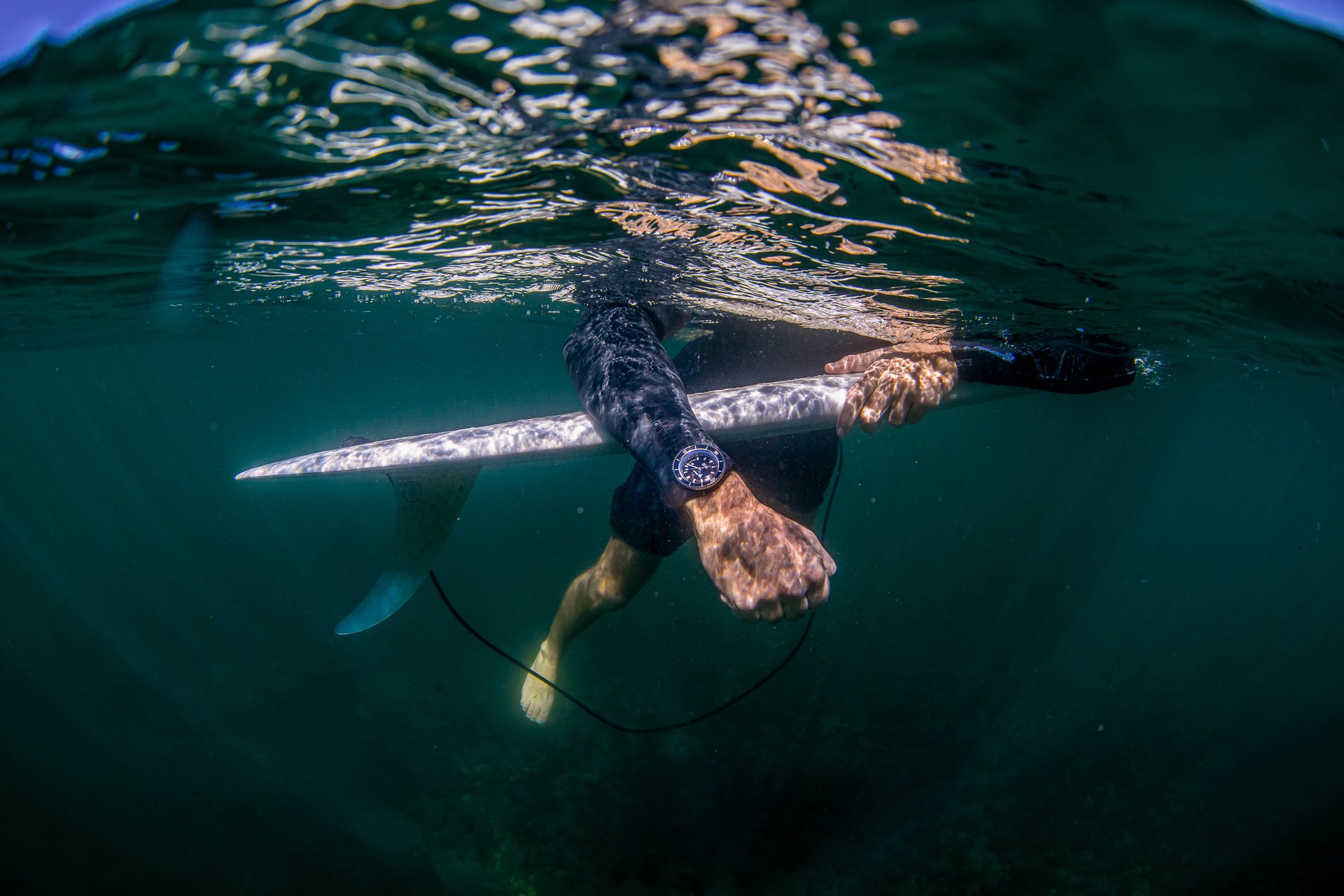 "What most took me by surprise with this diver was the appearance of the material, the lume, and also the comfort. The treated ceramic has a natural radiance to it and plays with the sunlight streaming in from above making it impossible not to admire beneath the waves. I was blown away by the blue lume on the unidirectional bezel, and indices, which appear to almost float above the dial – even on overcast days it displays clearly into the deep, keeping me across the time at any moment with just a glance through the domed crystal."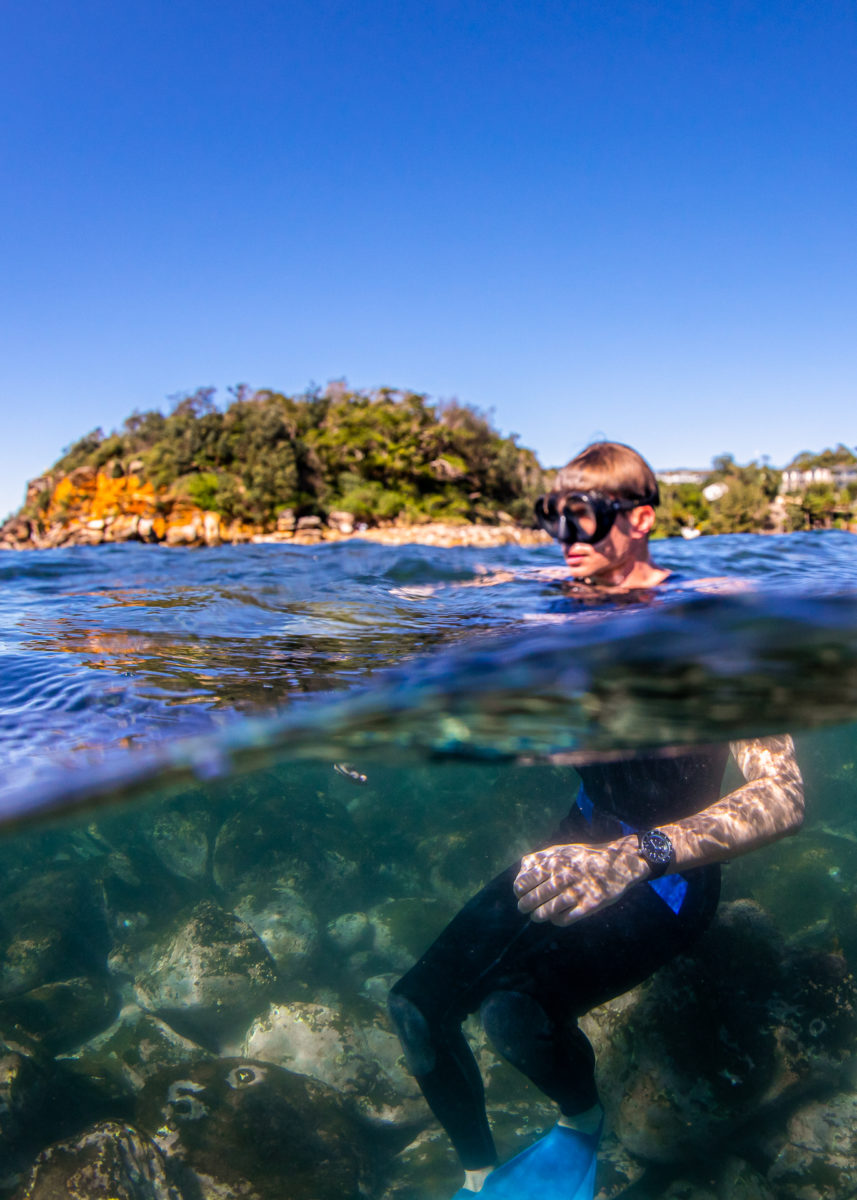 "With weather conditions being far from ideal these past few months, I was concerned about the wearability, given I've been moving between wetsuits. I run a thicker 'four-three' on cooler days and 'three-four' on warmer days, and sometimes a vest, so the ability to adjust the rubber strap on the go has been a make or break for me – it had to be as comfortable as not wearing a watch."
Of course, weaving the watch into his daily routine wasn't all we tasked Piers with, we also asked him to shoot it, while putting it to the test.
---
---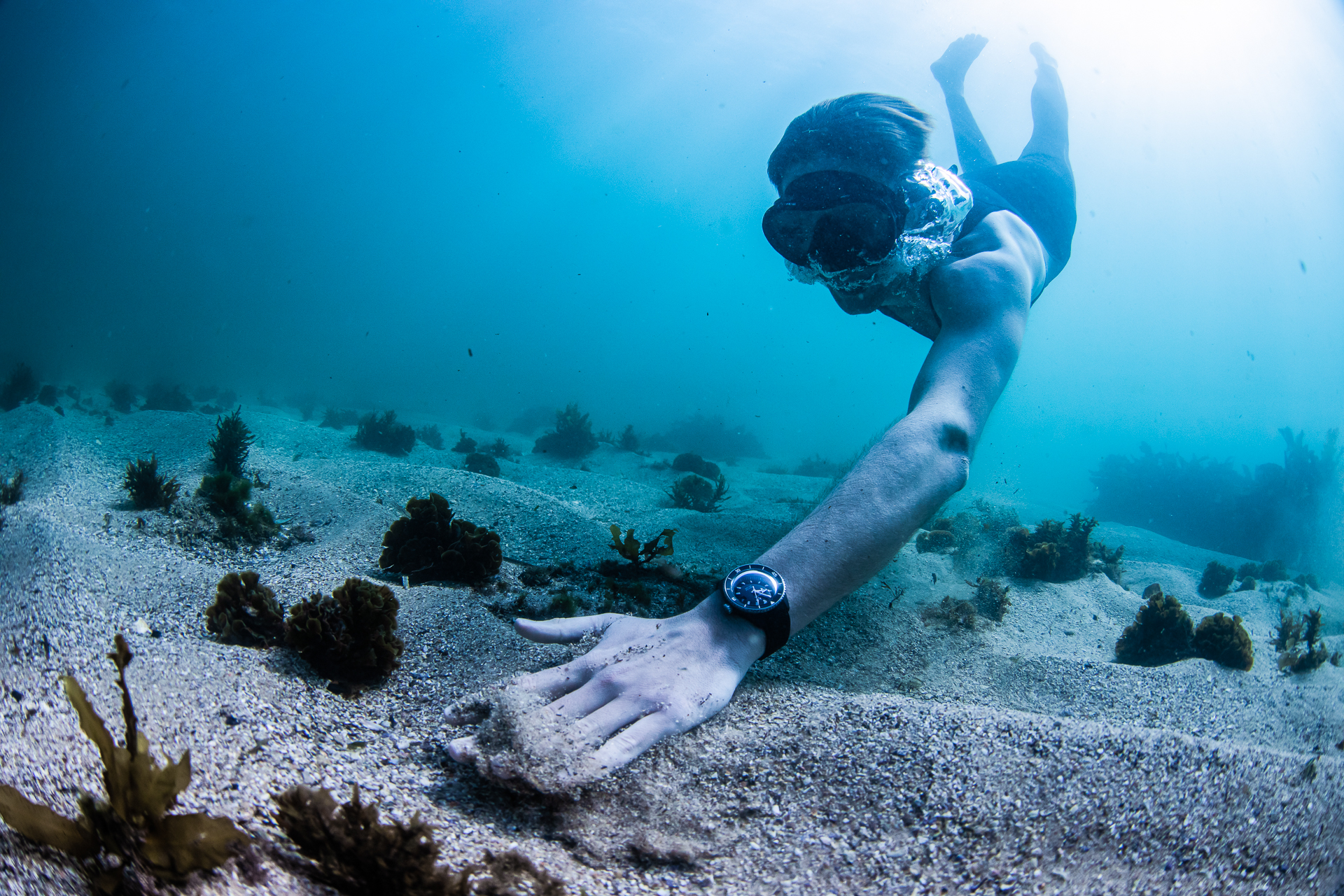 "Shooting the watch was tough. The lighting is completely different underwater than above – reflecting, refracting, with visibility underwater impaired by the clouds above. Focusing on such a small subject with such a wide lens, while battling currents and waves, and keeping track of the people around and above me proved to be one of my greatest challenges to date, but I'm stoked with the results."
Limited to 10 metres by his AquaTech camera housing, depth is always on Haskard's mind, and he quipped that it was nice not to be concerned with the HTC Diver's robustness or diving capabilities. Ironically though, his lasting impressions were how the watch complemented his lifestyle out of the water, appearing smaller than 43mm, and sporting a captivating sunray blue dial even the casual observer couldn't get enough of.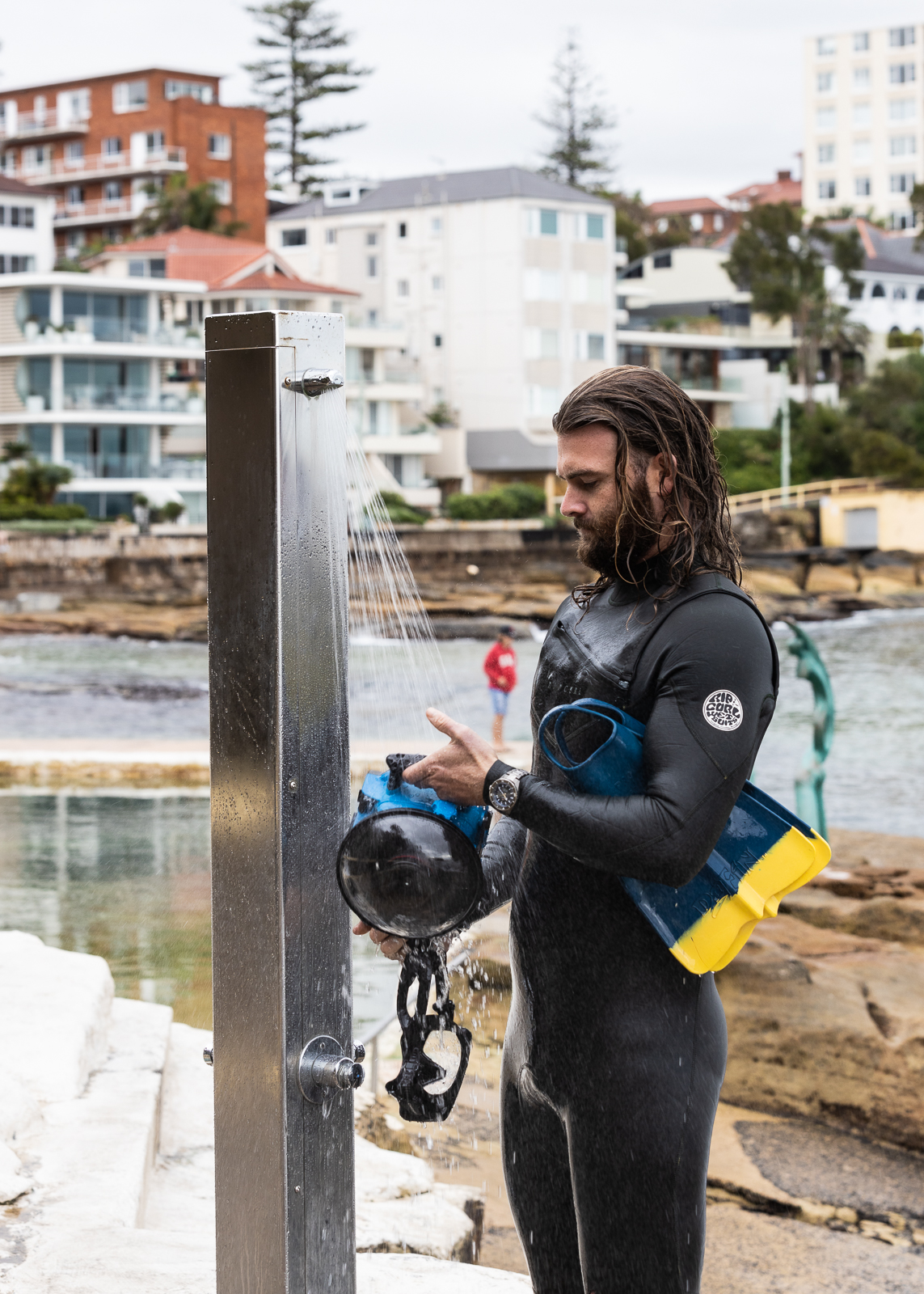 "I loved the black rubber but I kept coming back to the blue dial and ceramic bracelet, possibly because it feels more robust to me, and I'm a big believer in the right tools to do the job, both in my hands – and now, on the wrist."
There are 6 models of the Captain Cook HTC Diver available: