Rafael Nadal is well known for winning Grand Slams, but he's also got a grand slam quality watch collection thanks to Richard Mille and his team of remarkable watchmakers. In addition to owning a bonafide baller collection of rare and important timepieces, Nadal himself has actually helped design a number of Richard Mille watches over the years. His latest collaborative effort is the Richard Mille RM 35-03 "Rafael Nadal", boasting an entirely new technical achievement by the brand.
As an extension of the RM 035 collection, the Richard Mille RM 35-03 is available in two different colourways at launch, featuring either a white Quartz TPT case and sky blue rubber strap, or a navy blue Quartz TPT case with a white strap. Quartz TPT is a relatively unusual material in watchmaking, standing for Thin Ply Technology, but is favoured by Richard Mille thanks to remarkably strong and lightweight qualities.
While Quartz TPT is both strong and light, the method used to manufacture it allows for the layered and colourful patterns that Richard Mille watch cases are famous for. The cases are made using sheets of unidirectionally laid out fibres (that can be dyed in different colours), which are then laminated together in opposing directions to give them their rigidity and strength.
---
---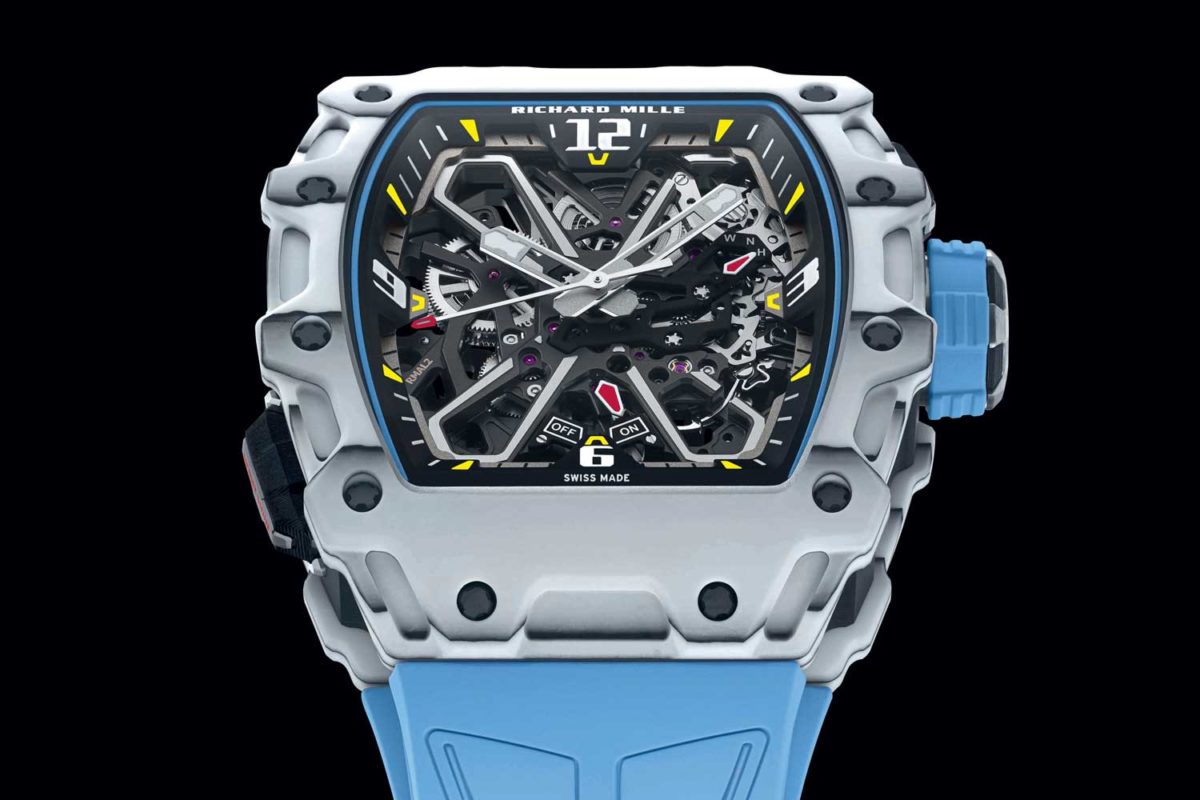 RELATED: Jay-Z Flexes His Stunning $4 Million Richard Mille Watch
Within the case is an equally impressive and technical ultra-light movement, the calibre RMAL2, which weighs just 4.3 grams. The skeletonised movement features grade-5 titanium plates and bridges, twin mainspring barrels, with Glucydur free-sprung balance and offers 55-hours of power reserve.
However, the really cool thing about this automatic movement is the in-built capacity for its owner to adjust the inertia of the winding rotor, protecting the movement while exercising. Like the wings of a butterfly, the rotor extends outward, neutralising its capacity to spin it with the push of the "Sport" mode button.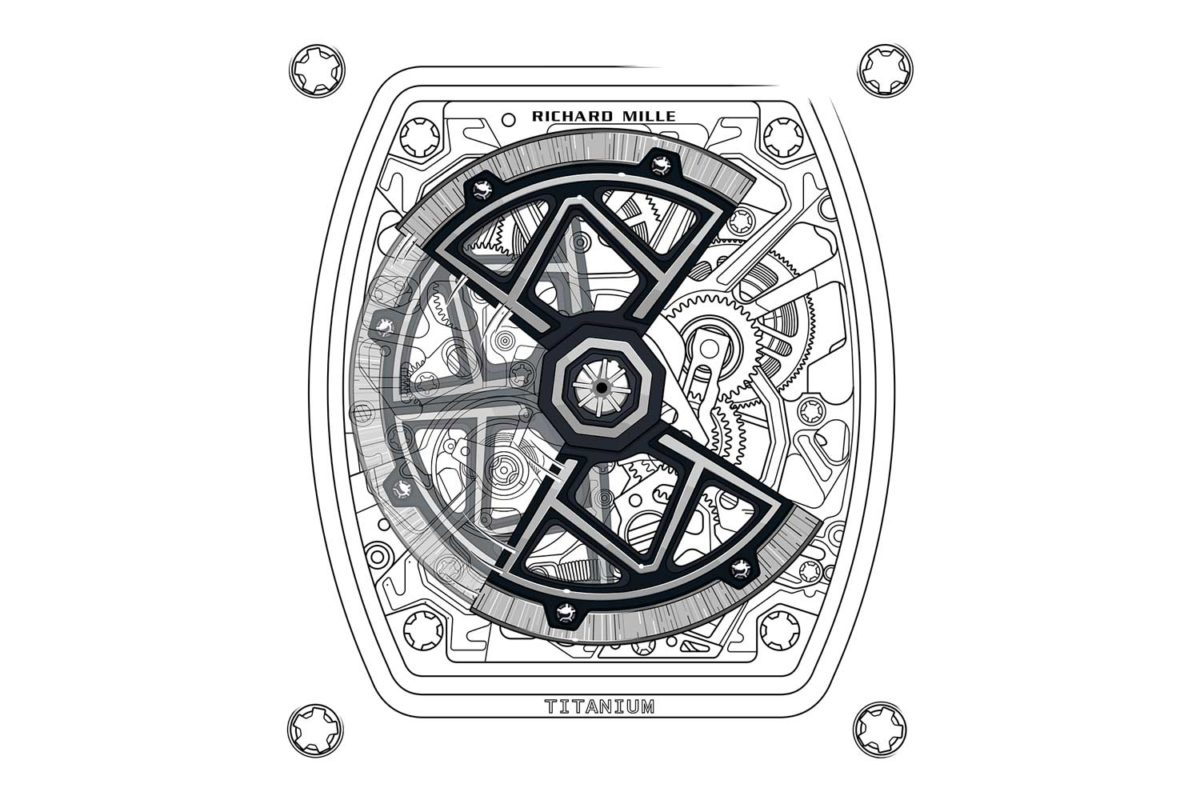 It's an impressive technical watchmaking feat, but not one that we're surprised to see from the mind of Richard Mille, who continues to build his brand making watches at the cutting edge of what's possible. All considered, it's a novel new functionality for a Rafael Nadal watch, which actually makes a lot of practical sense for the elite tennis player.
Both versions of the new Richard Mille RM 35-03 "Rafael Nadal" are currently available, with an RRP of US$220,000 (AU$307,500).