Having a Richard Mille on your wrist is your unofficial membership badge in the billionaires club. From Jay-Z and Travis Scott to Lando Norris and Odell Beckham Jr., everyone who is anyone has an RM in their collection. But unlike many of the more traditional Swiss watchmakers, Richard Mille relentlessly pushes forward into new territory, including cutting-edge TPT as a case material, never seen in the industry at scale before.
Richard Mille is no stranger to unusual case materials. Hell, the RM that Jay-Z was spotted wearing recently has a case that is made from a single block of sapphire crystal, which took nearly a thousand hours to machine. However, a material that is seen more consistently across the Richard Mille collection is TPT (or Thin Ply Technology). It would be foolish to boil the success of Richard Mille down to a single ingredient, but TPT is a material that looks as futuristic as it sounds.
The highly technical material saw its debut in a Richard Mille watch back in 2017 and has been a feature in most of the watches released since. In essence, TPT uses very thin sheets of fibres that are impregnated with a special resin, which sets the fibres in a specific direction. Another layer of fibres is added, with the fibres set at a 45-degree angle with the first layer, before more layers are added using the same process.
---
---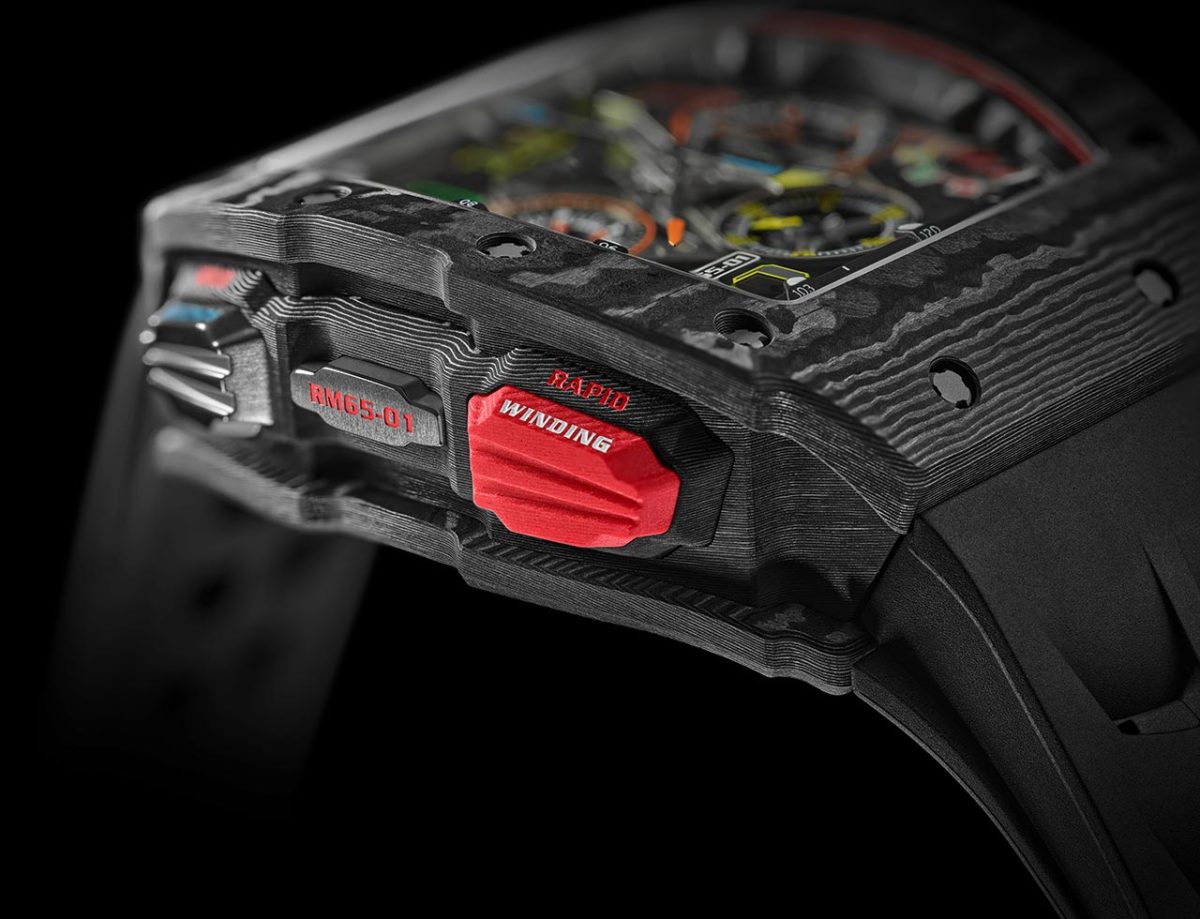 RELATED: The RM 65-01 Is Richard Mille's Most Complicated Timepiece Ever
This creates a single piece of material made up of dozens and dozens of layers of fibres, each with a contrasting direction and set in hardening resin. The final steps to complete the material is to put it in a vacuum chamber to remove any air bubbles, before being cured in a pressurised chamber at around 100 degrees. The result? A material that is both lightweight and strong – perfect for high-performance sports watches.
NTPT is the company behind the TPT cases that Richard Mille use, who also make high-end golf shafts and specialised equipment for sailing boats, and have a dedicated facility just for watchmaking. This strong relationship between Richard Mille and NTPT has seen a lot of experimentation and development go into the material, allowing designers to play with colours and other stylistic elements.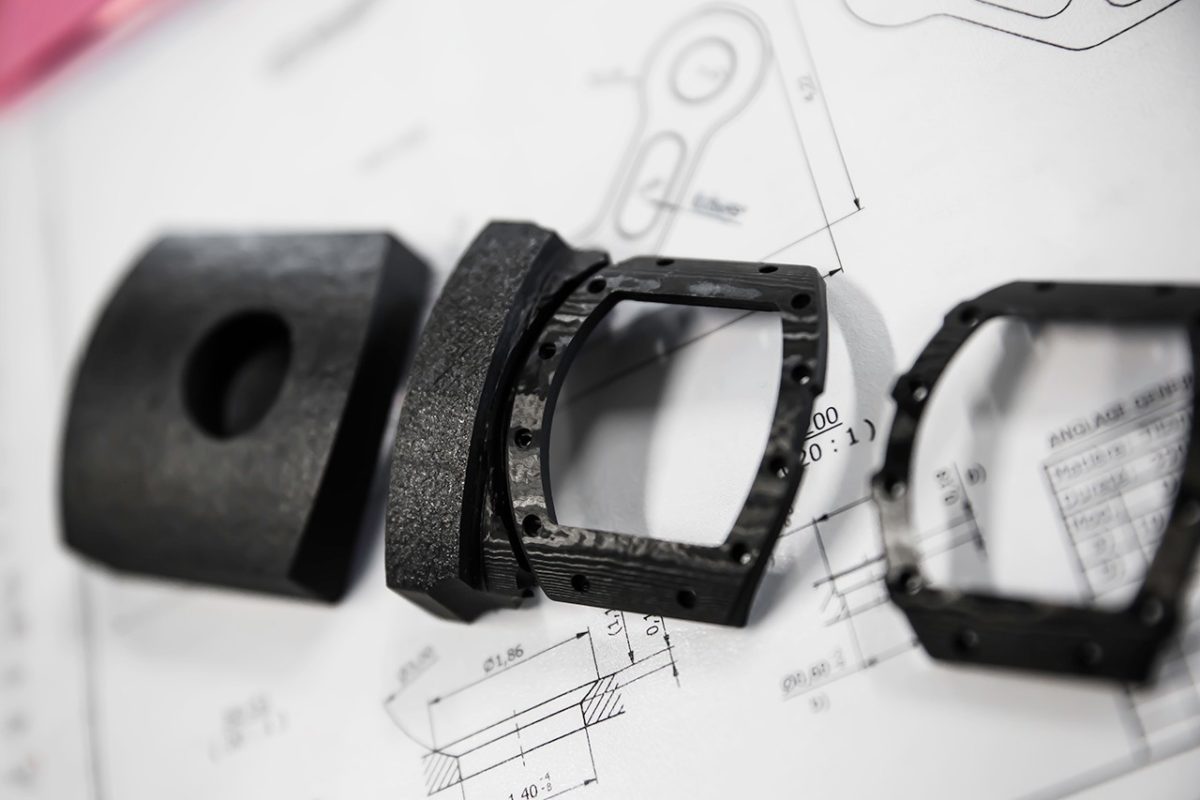 This has allowed Richard Mille to create the instantly recognisable striping effect on their cases, where different colours are layered within the TPT material to offer a striking visual effect. Recently, Richard Mille has also been able to introduce precious metal to the material, which offers even more exclusivity and creativity, as well as more complex shapes using the material.
The inclusion of precious metals and complex shapes is seen best in the new RM07-01 collection, where the Automatic Starry Night reference is sprinkled with diamonds set in gold and the Automatic reference features a Cuban-link style bracelet made with gold and TPT links.
In contrast, it's the RM 65-01 Automatic Split-seconds Chronograph shows off the intricate and attractive pattern of the Carbon TPT case. Produced using 600 layers of parallel filaments, each of which is no more than 30 microns thick, the striping across the case is what we now think of as classic Richard Mille.
Of course, this is the level of complexity that goes into the just cases of Richard Mille watches, without even mentioning the world-class movements within. Though if you consider the meteoric rise that the brand has seen even in the last few years, a key point of difference with Richard Mille is in the material of their iconic tonneau-shaped cases.
---
---
Not only is the shape something that any watch enthusiast could spot from across the room, but the shimmering stripes that are created by the TPT material make Richard Mille a strong statement piece. Sure, it's an exclusive look, but that's exactly how Richard Mille likes it.
You can find more detail on Richard Mille manufacturing below.