When Paul Altieri of Bob's Watches took a call from a woman claiming she'd stumbled across a vintage Rolex, he definitely didn't expect it to become the craziest story of his 40 years in the watch business.
The story goes that four years after purchasing a couch from a thrift store for 25 bucks, a Canadian woman reached down between the cushions after dropping her phone, only to pull out a vintage Rolex Daytona 6241 'Paul Newman' instead.
Yep, she'd been unassumingly sitting on the rare vintage Rollie every day for four years.
---
---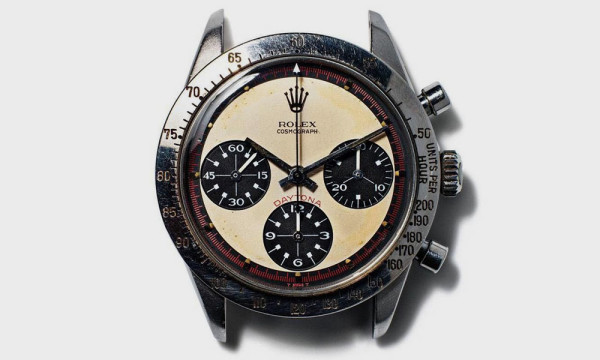 Made famous by the actor it was named after, the 6241 Daytona came to the attention of Altieri, who flew one of his Rolex experts up to Canada to verify the timepiece. To his delight, and that of the woman (who wishes to remain unidentified), it was indeed a bona fide vintage piece of the famed Swiss bloodline.
The woman claimed that she made enquiries with the thrift store to check if anyone had asked about a lost watch, but given the time elapsed since she purchased the couch, the records were well and truly gone.
Altieri swiftly snapped up the Daytona for a quarter of a million USD (roughly AU$372,000), and while that might seem like a fair wad of cash, it's nothing compared to other examples of the Newman to go under the hammer in recent years.
In 2017, Newman's personal Daytona previously wrote a new record as the most expensive watch ever sold at auction, fetching US$15.5 million (for a total of US$17.8 million inclusive of the buyer's premium).
According to Altieri, she plans to "buy a house and get a boob job" with her newfound fortune.
Read the full story over on Robb Report.