There are few auction items that provoke as much excitement around the BH newsdesk as the 1969 Tag Heuer Monaco ref. 1113, worn – and made famous – by Steve McQueen in Le Mans (1971). Icons do tend to have that effect. And theoretically speaking, you have a chance to bring this very Steve McQueen Tag Heuer Monaco home – for the right price (and heavy on the theoretical part).
After narrowly avoiding being passed up for an Omega Speedmaster thanks to props manager Don Nunley, who suggested the Monaco matched McQueen's authentic racing uniform, the king of cool would spend every single day working on Le Mans accompanied by that gorgeous blue dial.
On the last day of filming, McQueen climbed out of his character's Porsche 917 and made his way towards the production's chief mechanic, Haig Altounian. That was when he removed the Monaco in question from his own wrist and offered it up.

"I want to thank you for keeping me alive all these months," McQueen said. Altounian politely declined, believing it to be far too great of a gift.

"It's too late – it's got your name on it," affirmed McQueen, referring to the inscription on the caseback: To Haig Le Mans 1970.
---
---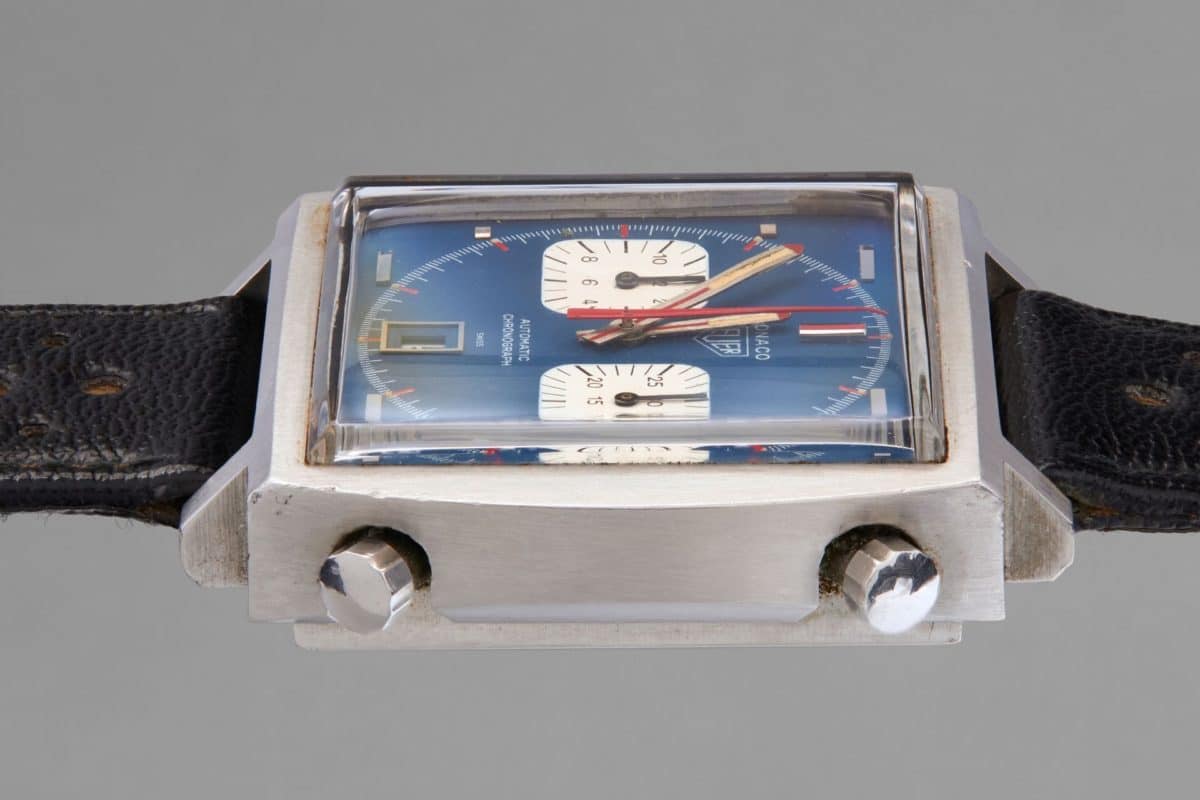 Altnounian would proudly sport McQueen's Monaco for a few years until he realised the true value of this exact possession. The humble mechanic would stash it away in a safety deposit box for almost half a century. Which just about brings us to present day.
The 1969 Tag Heuer Monaco ref. 1113 was one of six Monacos from Le Mans. Four ended up with props manager Nunley, one found its way to McQueen's financial manager, and of course, the last was the gift from McQueen himself to Altounian. Altounian's watch was, however, the only one McQueen actually wore.
At this point in time, a pricing estimate has not yet been provided. The Steve McQueen Tag Heuer Monaco – as well as the Paul Newman Rolex "Big Red" Daytona – is scheduled to be sold as the Phillips Racing Pulse auction in New York on December 12th.