It's no small irony that 20/20 eyesight means you have perfect vision, while also being the year that the world went to hell in a handbasket. While no one saw the pandemic coming, Vacheron Constantin is doing their bit to offer an uninterrupted view of 2022 with their new Complete Calendar, which not only offers the day, date, month and moonphase, but does so with a completely transparent dial.
Building on the success of the solid dial complete calendar they released earlier this year, Vacheron Constantin has continued to push the envelope with their latest expression of the traditional complication. It's not the most complicated offering from the storied Swiss watchmaker, but increasingly it's becoming a calling card for the brand, occupying the white space between time-only haute horlogerie and the most exclusive pieces from Vacheron Constantin.
Available in your choice of either white or pink gold, the case feels contemporary with a large-ish 41mm diameter. The design team at Vacheron Constantin have managed to create enough contrast between the skeletonised dial and the hands for the watch to actually be legible, an outcome that isn't guaranteed when it comes to "open face" timepieces. In fact, all too often (even from the best watchmakers on the planet), watches with skeletonised dials can look like a garish car crash of cogs and gears, which you feel you shouldn't look at while simultaneously being unable to tear your eyes from.
---
---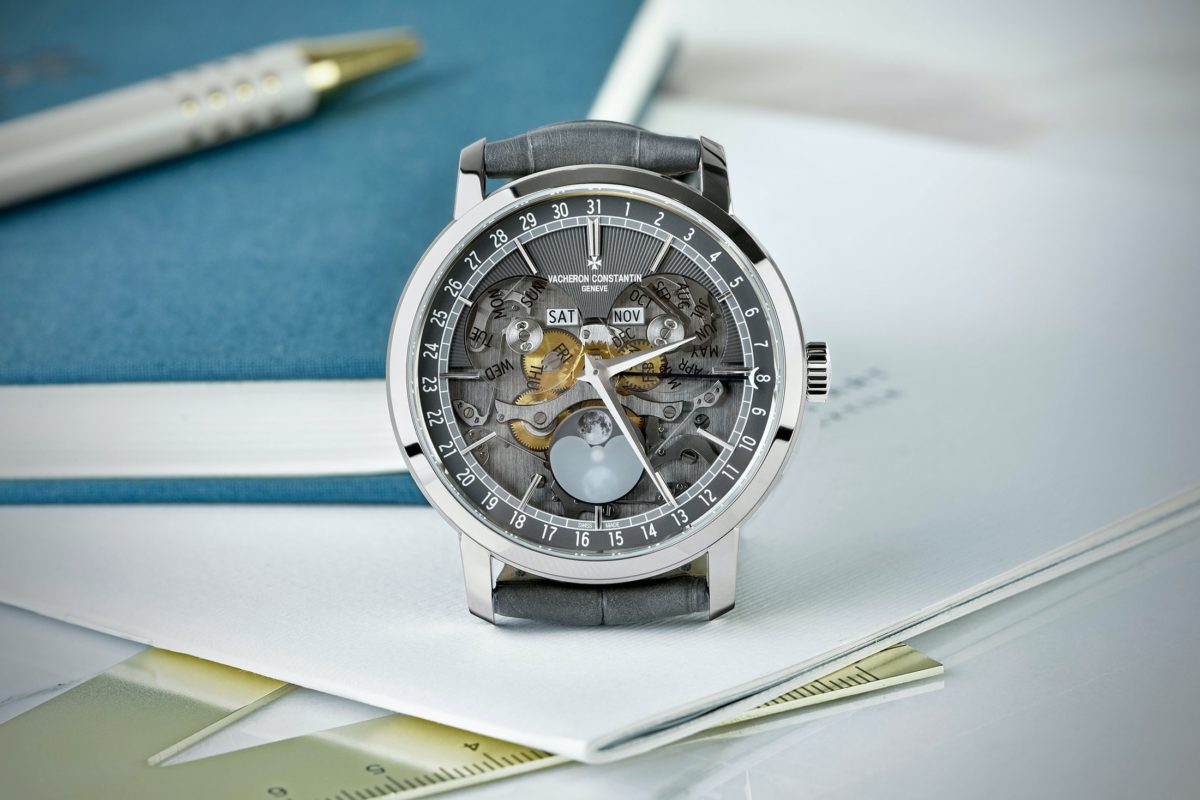 RELATED: Climbing Everest Tomorrow? You'll Want This Vacheron Constantin On Your Wrist
Powering the Vacheron Constantin Traditionnelle Complete Calendar Open Face (its unabridged name) is the automatic calibre 2460 QCL/2, which is actually based on the same calendar movement used by Audemars Piguet and was originally released in 1967. Featuring the Hallmark of Geneva certification, the movement contains 312 components and contains a moonphase indicator that only needs adjustment every 122 years.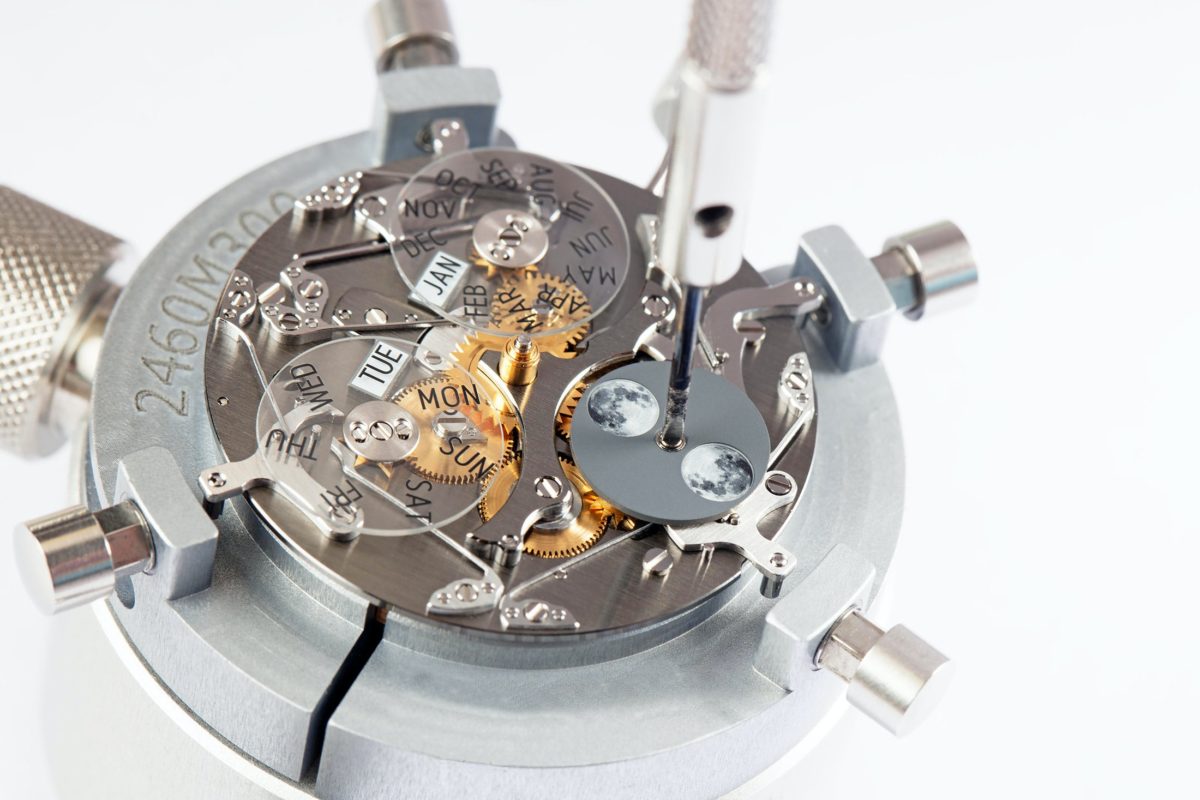 As it is a complete calendar (not an annual or perpetual calendar), you will need to adjust the date and month five times per year for every month that doesn't contain 31 days.
While both Vacheron Constantin and the complete calendar mechanism are steeped in history and tradition, this latest offering feels thoroughly modern, both in its size and execution. It's also relatively uncommon to see an open dial on a complicated watch that can be understood at a glance, only making it an even more compelling proposition.
The Vacheron Constantin Traditionnelle Complete Calendar Open Face isn't a limited edition and will occupy a place in the brand's catalogue with an RRP of $68,000 for either the pink or white gold references.