Where many will proclaim science has gone too far, I say it hasn't gone far enough. Let humankind never stop progressing. Stem cell research, artificial intelligence, and now this: The Barisieur Coffee Brewing Alarm Clock. An innovation second to none that effectively leaves you with no excuse to sleep in.
This is well and truly a thing of beauty. And I'm not just referring to its clean-cut aesthetic, though, granted – we should all take a minute to appreciate its minimalist design. Featuring stainless steel components and glassware that "sits on a charming walnut or rubber-wood timber tray", an induction coil has been integrated to boil water efficiently and safely in the glass boiling vessel.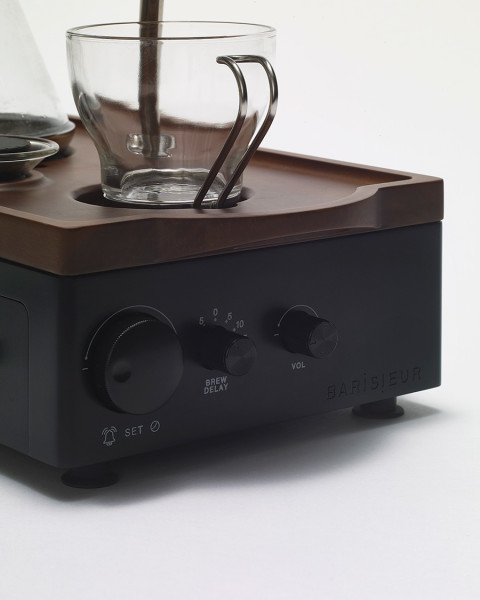 As it so happens, the Barisieur also functions in quite a clean-cut and unconvoluted manner. All you need to do is load up the contraption with ground/filter/espresso coffee, water, and milk (there's a milk vessel that keeps it cool overnight and deactivates when milk is not detected). From there, set the desired time of awakening, and the rest will be taken care of in a matter of three to four minutes.

But, you don't have to set an alarm to enjoy a cup of homebrew… nor does it have to be coffee. As this next-gen alarm clock has a "make" on-demand button, while also being able to produce tea instead. In other words. the world's in your hands.

The Barisieur comes with cups and is dishwasher friendly. Find out more here.
---
---