For years, the watch industry has enjoyed some of the most impressive growth on record. In the thick of the pandemic, the Federation Of The Swiss Watch Industry (FH) reported that 2021 was its best year ever, while auction price records seem to fall with the same frequency as the gavel in the auctioneer's hand. But, all of this success looks to be slowing, with global economic headwinds beginning to take a toll on the watch market as a correction arrives.
The last decade and a half have been good to the Swiss watch industry, which nearly doubled in size between 2005 (CHF12.39 billion) and 2015 (CHF21.53 billion). It was during this period that the market in Asia exploded, more than doubling its consumption of luxury watches, while at the same time the online enthusiast community grew exponentially on Instagram, thanks in part to the likes of Hodinkee showcasing watches in a new light.
In 2017 we saw the sale of Paul Newman's Rolex Daytona at Philips, setting a new world record for the highest price ever paid for a wristwatch at US$17,752,500 (AU$25,753,818) and creating a watershed moment that grabbed headlines around the world. Just a couple of years later the record was broken on another occasion in 2019 when Christie's sold the Patek Philippe Grandmaster Chime Ref. 6300A-010 for CHF31,000,000 (AU$46,916,716), once again proving the watch market should be taken as seriously as the market for art or cars.
---
---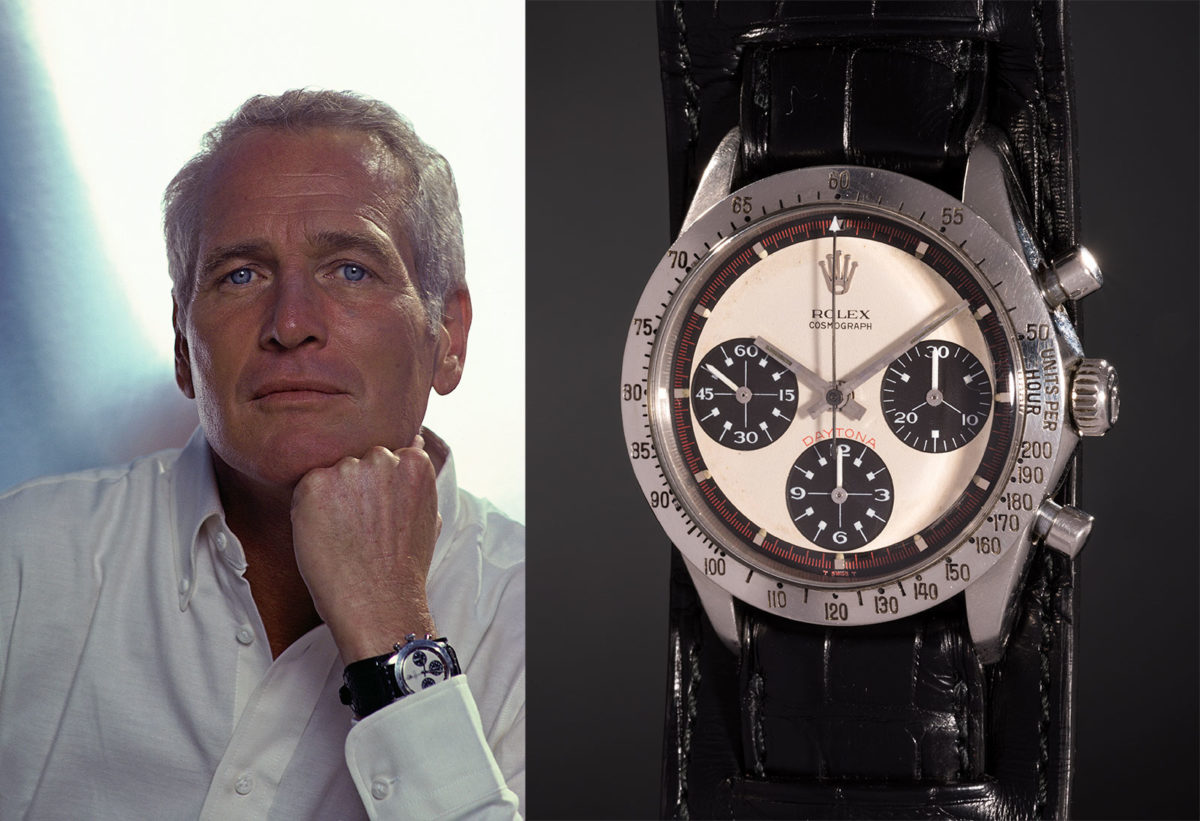 RELATED: "Build It & They Will Come": Inside The Booming Million-Dollar Watch Market
The hype train had well and truly left the station by the start of the pandemic, but while 2020 resulted in a market drop of 21%, 2021 saw such an impressive bounce-back that it broke records achieving CHF22.3 billion in Swiss watch exports. Things seemed back to normal.
Money was flowing free and fast in 2021, creating a white-hot market across many price segments. The Swatch x Omega Moonswatch was consistently selling for thousands of dollars above its RRP, popular steel watches like the Rolex Daytona reached pre-owned prices of $72,500 (RRP is $20,400), and a Tiffany-blue dial Patek Philippe Nautilus sold at auction for US$6,503,000 (AU$9,058,366) against an RRP of just $52,635 (AU$73,318).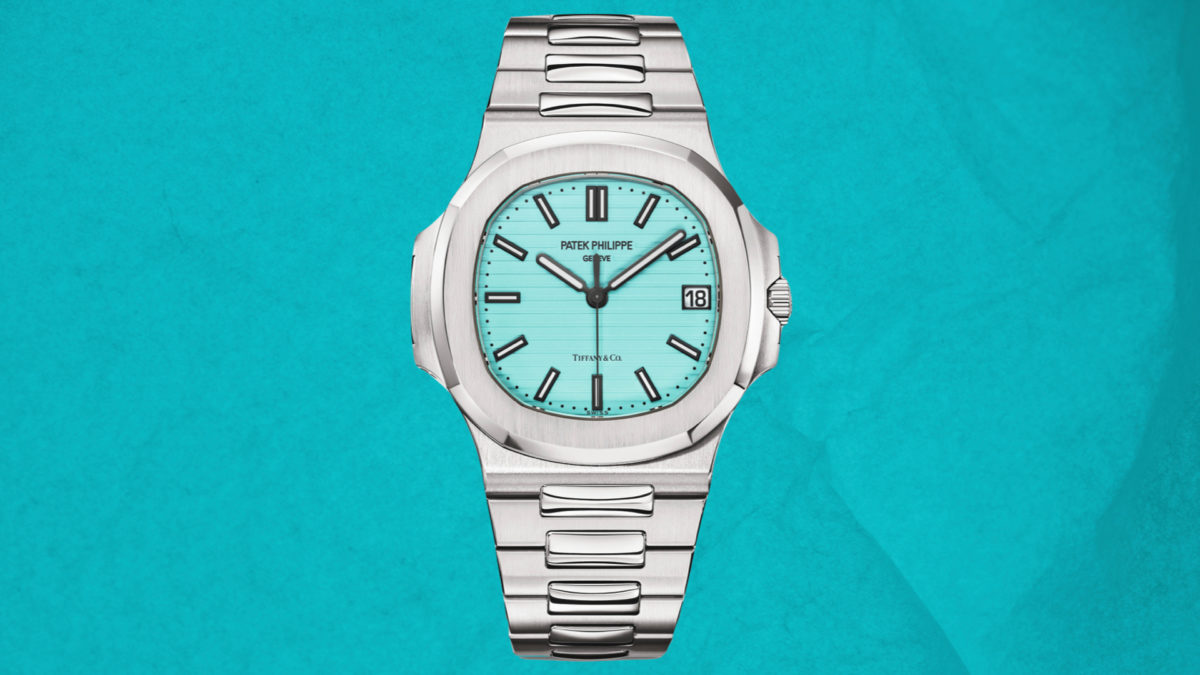 The reasons for these eye-watering prices are many and varied, however, the higher prices climbed, the more people were attracted to watch collecting for its investment potential. This was propelled by reports from the likes of Bob's Watches claiming "10 Year Returns: Rolex Outperforms All Asset Classes," further fueling the frenzy to cash in on a gold rush where prices only went one way — up.
This was a trend noticed by watch dealer Dane Stokes, who owns The Watch Vault in Melbourne, and believes the ever-rising prices were, "fuelled mostly by investors entering the scene, viewing watches as a solid place to make money in a market where it was tough to achieve gains in other areas."
"Whereas watches have always been seen as a reasonably good place to store wealth, they became seen as commodities to profit from."
However, as Nelly Furtado once said, all good things come to an end, and that moment looks to have arrived. As early as May this year, WatchPro was reporting on a 10-15% slump in the prices of the most desirable models from Audemars Piguet and Patek Philippe, followed in June by a 50% drop in the prices of some once-desirable Rolex watches.
"Interest rates began to rise," explained Stokes.
"Crypto crashed, and money started to be freed up for other types of discretionary spending such as holidays. We began to see a sharp decrease in demand for these hype pieces, with so-called 'investors' flooding the market with stock and driving prices downwards."
As with any speculative behaviour, someone is always left holding the bag. As prices continue to drop, not only are the bag holders suffering as their "investments" collapse, but contractions are being felt in other parts of the market as pre-owned dealer CHRONEXT laid off almost a third of its staff last fortnight.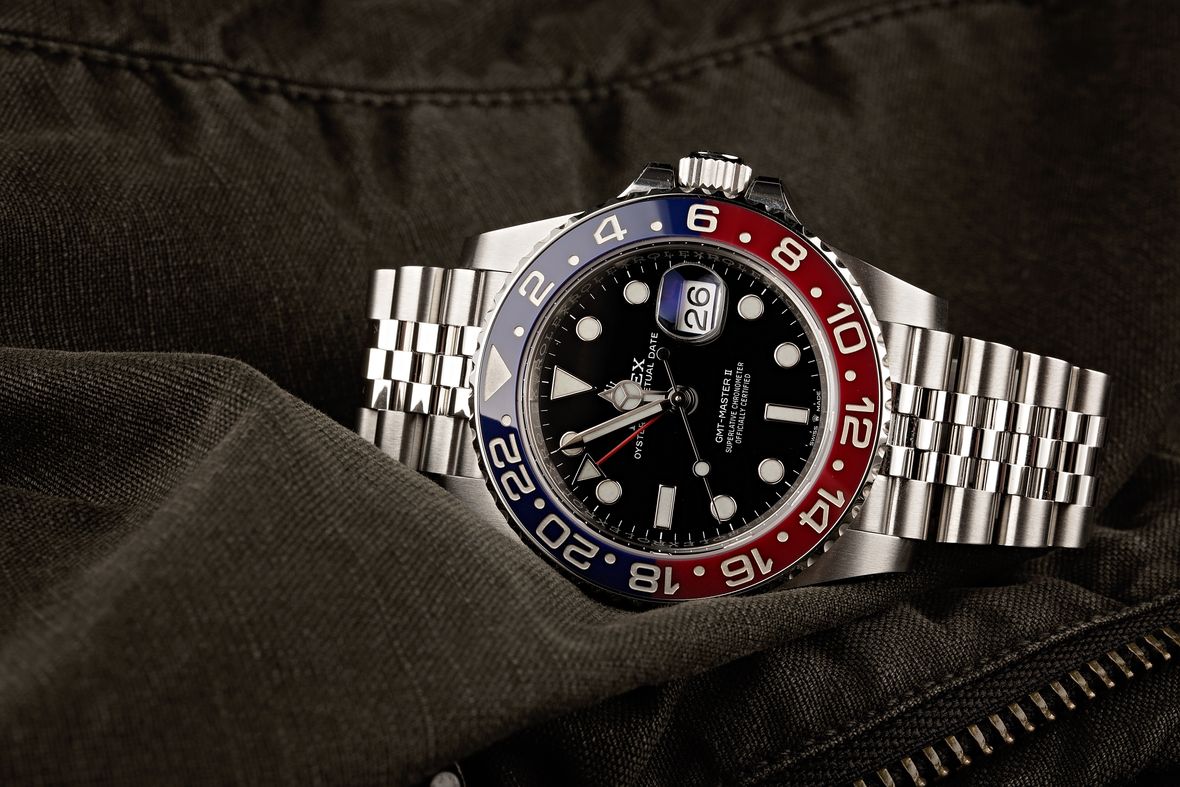 WatchCharts is a marketplace aggregator for pre-owned watch sales, giving it access to an impressive breadth of data from which to understand the market at any given moment. As it currently stands, WatchCharts Market Index is reporting a six-month drop of -32.4%, while the 3-month lookback sees a capitulation of -70.9%.
Of course, this correction in the watch market is a symptom of much broader economic stress around the world. BlackRock, the world's largest asset manager is down $2.46 trillion (-11%) in the first half of 2022, cryptocurrency markets have crashed (Coinbase is down 81% this year) and inflation is on the tip of every news anchor's tongue. In short, fewer people are trying to buy a new Rolex when everyone's portfolio is the same colour as a stop sign.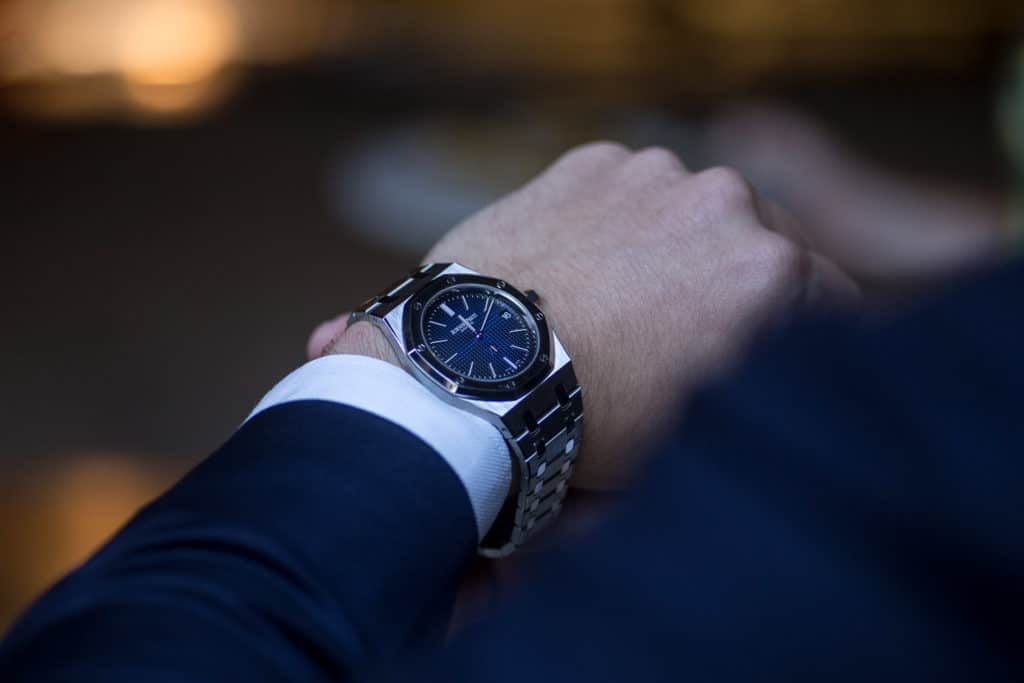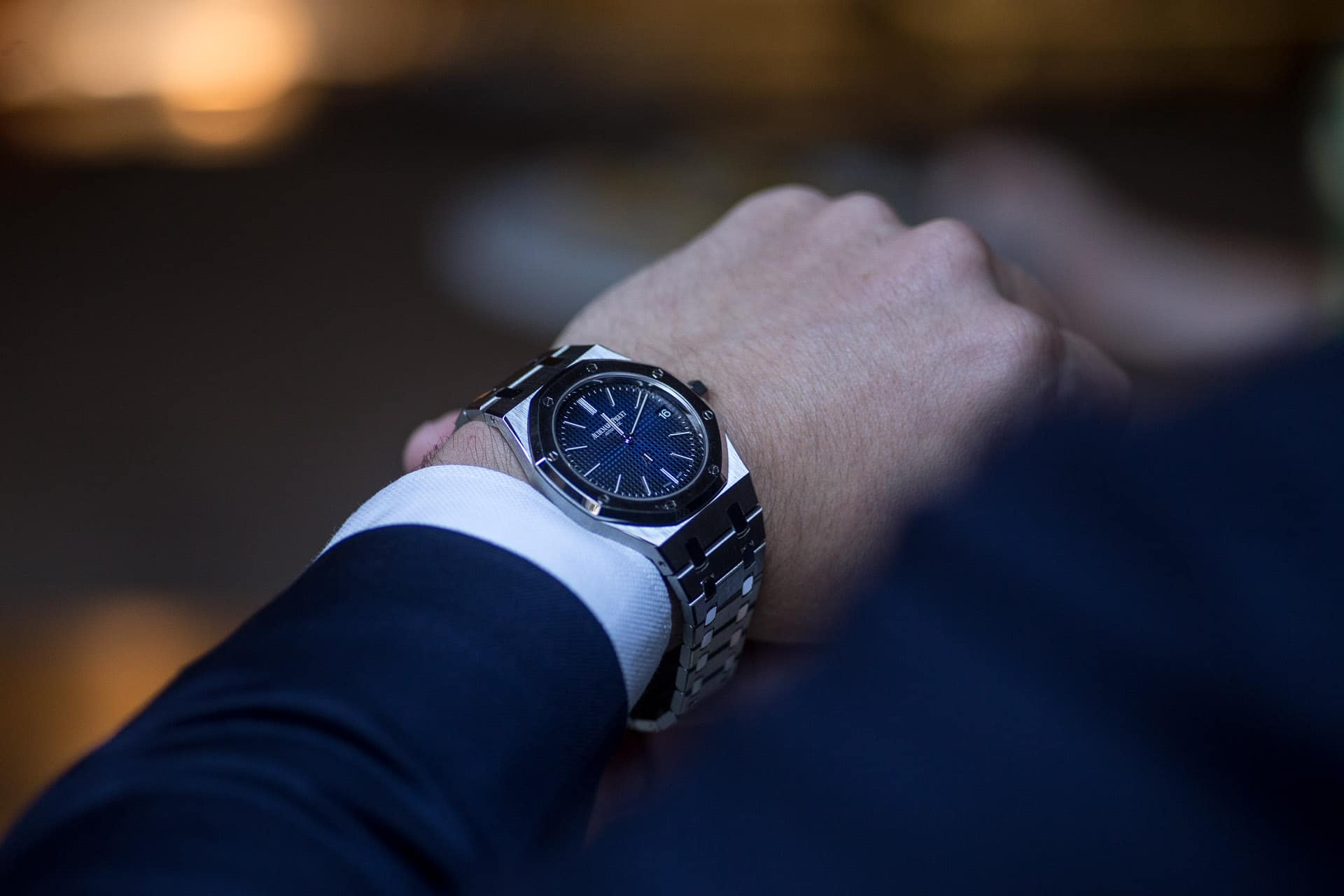 The one recent indication that gives room for some hope is the first half of 2022 numbers reported by the FH, which show a growth of 11.9% to CHF11.9 billion when compared to the same period last year. While this is encouraging on the face of it, the FH tracks watches exported out of Switzerland, not the timepieces sold by the final retailer to the consumer, meaning there is a disconnect between the optimism of these numbers and the in-boutique reality.
Where will prices start to even out? We don't have a crystal ball, but our hope is that prices halt their slide around pre-pandemic levels, from before the excess discretionary income and hype took over. While the market was certainly hot before the pandemic, it reached a fever pitch after the first half of 2020 that has only just begun to relent.
---
---
"While I think we will continue to see softening amongst the most highly traded commodity pieces, the rapid rate of decline has definitely slowed as the market finds its feet," said Stokes.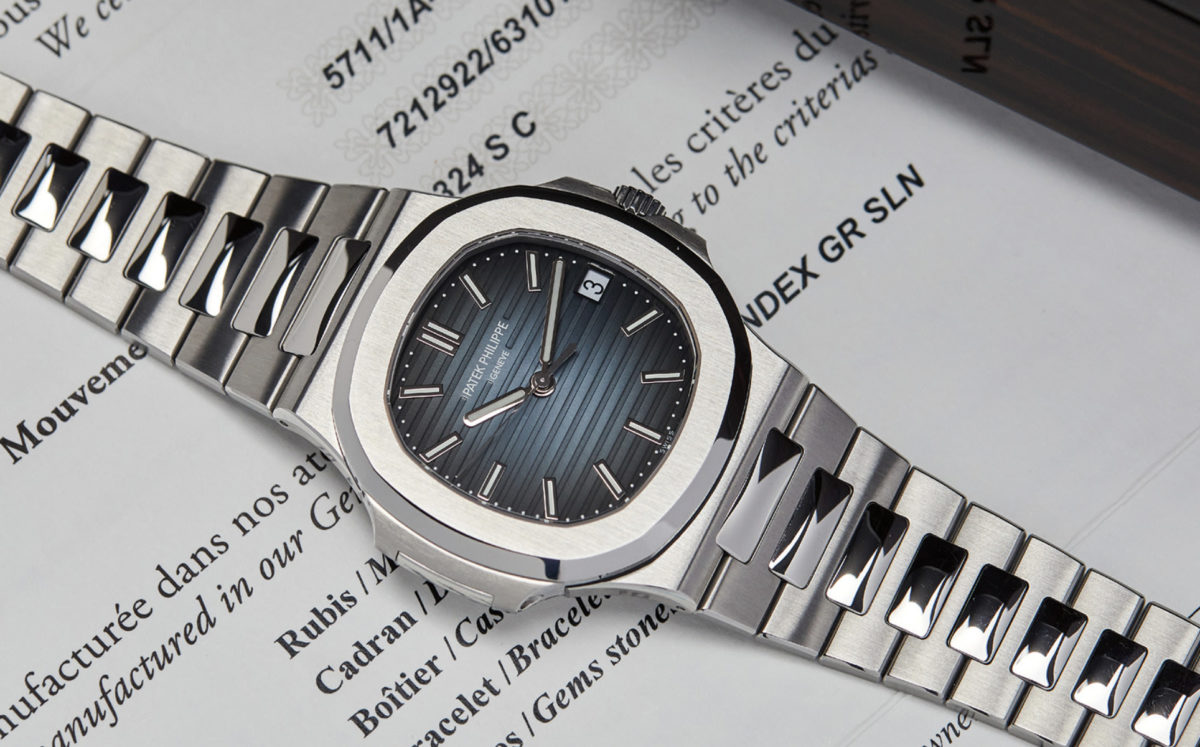 As one example of what this might look like, Phillips' "Game Changers" New York auction at the end of 2019 sold a sealed Patek Philippe ref. 5711 for US$68,750, which had a retail price of around US$34,000. At the Phillips New York Watch auction in December of 2021, it sold another unsealed Patek Philippe ref. 5711 for US$280,980. Prices might still be double the RRP, but they're not going to be up by 800%.
While the hyped watches have the furthest to fall, Stokes was quick to point out that not all watches will be affected by this correction.
"In my experience, it's a misconception that the entire market is soft," he explained.
"We're only seeing those pieces that had rapid gains, or pieces that have been trading well over RRP, having rapid declines. Staples of the pre-owned market such as an Omega Seamaster and Speedmaster, Tudor Black Bays, and IWC Pilots watches have not been affected in our experience."
"If they were $6,000 in the middle of last year, they're likely still $6,000, and I believe will be $6,000 In a year's time."
"In addition, those pieces that are genuinely rare with very low production numbers, or top condition vintage pieces, are still in high demand. While we have certainly seen some slow periods across the last six months, July has actually been the busiest month of sales we've ever had."
So if you've resisted the temptation to buy up steel Rolex references in the hope of making a quick buck, you're in luck. There's never been a better time to buy the watches you love, and nothing else. Because at the end of the day, when the watch market correction happens, you still need to enjoy wearing the watches you own.
---
---
"Watch enthusiasts continue to do what they've always done, and those in it only for the money find somewhere else to invest," said Stokes.