I think it was Ron Swanson who said it best when he described fishing as yoga for blokes. It's cathartic, great for your patience, and you might even get a feed out of it. The beaches around the Harbour City can offer some seriously good fishing. Read on to find out where to find some of the best fishing spots in Sydney, so you can wet your line, and whet your appetite.
The 12 Best Fishing Spots To Cast Your Line In Sydney:
---
What You Need To Know About Fishing In Sydney
Before you go and snag some snapper, you'd going to need to know a few things about fishing in Sydney that could help you avoid issues, both on the day and with the law.
Fishing has a long history in Australia, where it was originally seen as a task for Indigenous women, who made their lines out of tree bark, and their hooks from abalone or oyster shells. It was a necessary duty back then, but clearly somewhere down the line the activity morphed into the gentlemanly pursuit – meditative and leisurely, with survival instincts taking a back seat to casual enjoyment.
---
---
Australia also has a long history of commercial fishing, but it was largely localised throughout the 1800s because fresh fish quickly spoil without being cured or dried. Once fishing boats began to improve, with proper engines and refrigeration, the emerging commercial industry surrounding fishing began to truly expand and the demand for a wider variety of fish starting shooting through.
Now Australian waters are brimming with all kinds of fish, and nowhere is this more apparent than Sydney. If you're doing a little self-guided tour of the best fishing spots in Sydney you can expect to find a great variety of marine lifes, including flathead, trevally, snapper, salmon, parrot fish, red rock cod, Australian bass, carp, silver perch, whiting, leatherjacket, yellowtail, prawn, abalone, lobster, and squid.
As for avoiding any run-ins with authorities. You're going to want to brush up on your licence requirements before casting your rod. In New South Wales, you're required to obtain a recreational fishing licence, regardless of whether you're fishing in freshwater or saltwater.
Luckily you have plenty of options by which you can actually get one quite fast. You can either purchase a fishing licence online, or by contacting Service NSW, a fishing fee agent, or any Kmart store in the state. The following fees apply:
$7 for three days
$14 for one month
$35 for one year
$85 for three years
In NSW, fishing licences are issued by NSW Primary Industries and you are required, by law, to carry a receipt showing the payment of your fee. There are a number of other fishing rules and regulations that should be aware of before you go fishing in NSW so make sure your across them all here.
Tips For Fishing In Sydney
Although this applies to just about everywhere, take note of some of the top tips for fishing in Sydney. First and foremost, always use fresh bait. It'll always net you better results when line fishing. Next, try and make sure the rod, reel, and line are all in sync. Where possible, use the same brand for everything. You'll also want to download the Tides Near Me app (if you can) and check it every time before you head on out to catch some fish – it's always better to fish when the tide is turning.
Best Fishing Spots In Sydney
---
Manly Dam, Manly Vale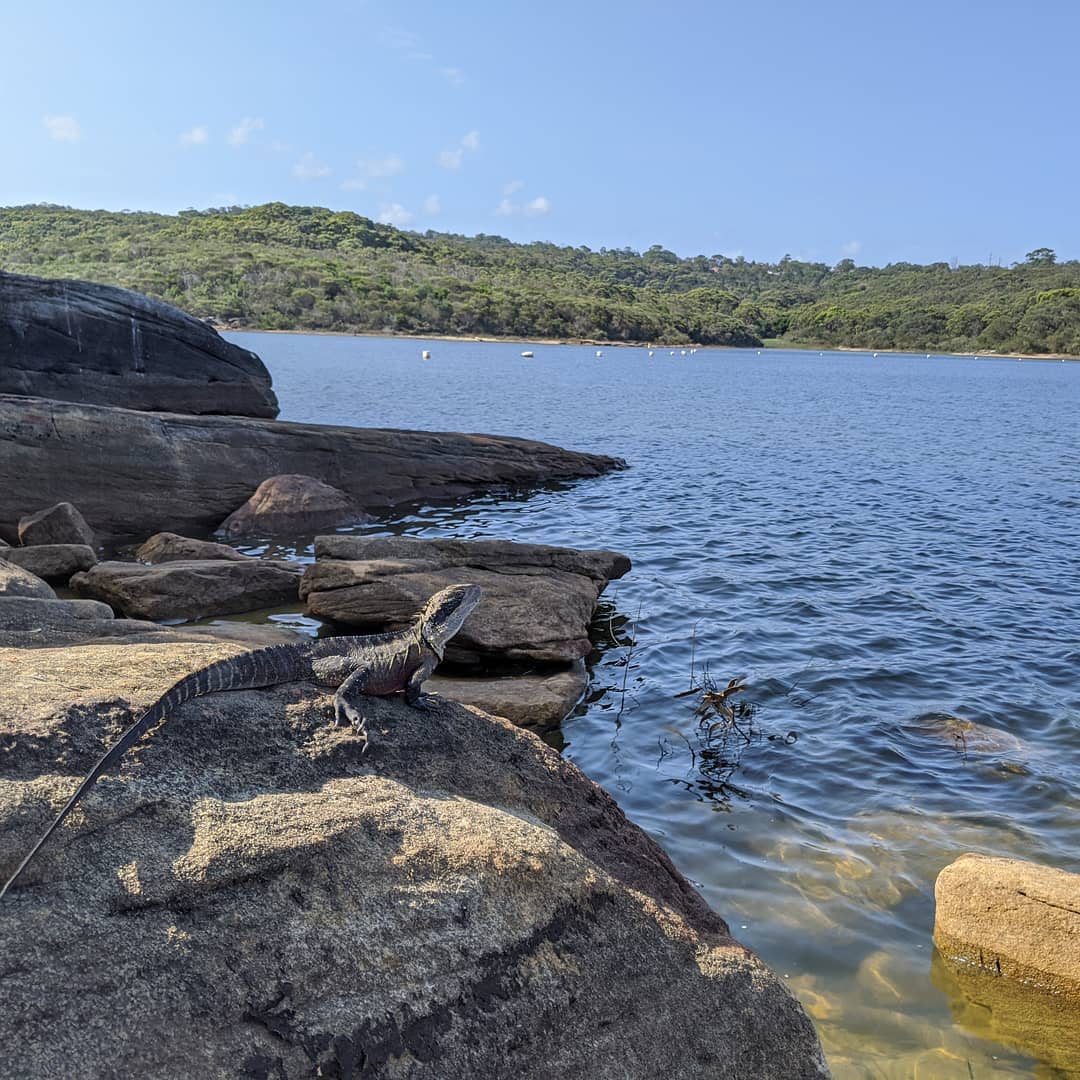 Species Found: Australian bass, silver perch, carp, redfin.
---
---
The heritage-listed Manly Dam is popular with novice fishers, more specifically Section 4 near the wetland area. A sunny afternoon here will fly by without you realising.
---
Gladesville Wharf, Parramatta River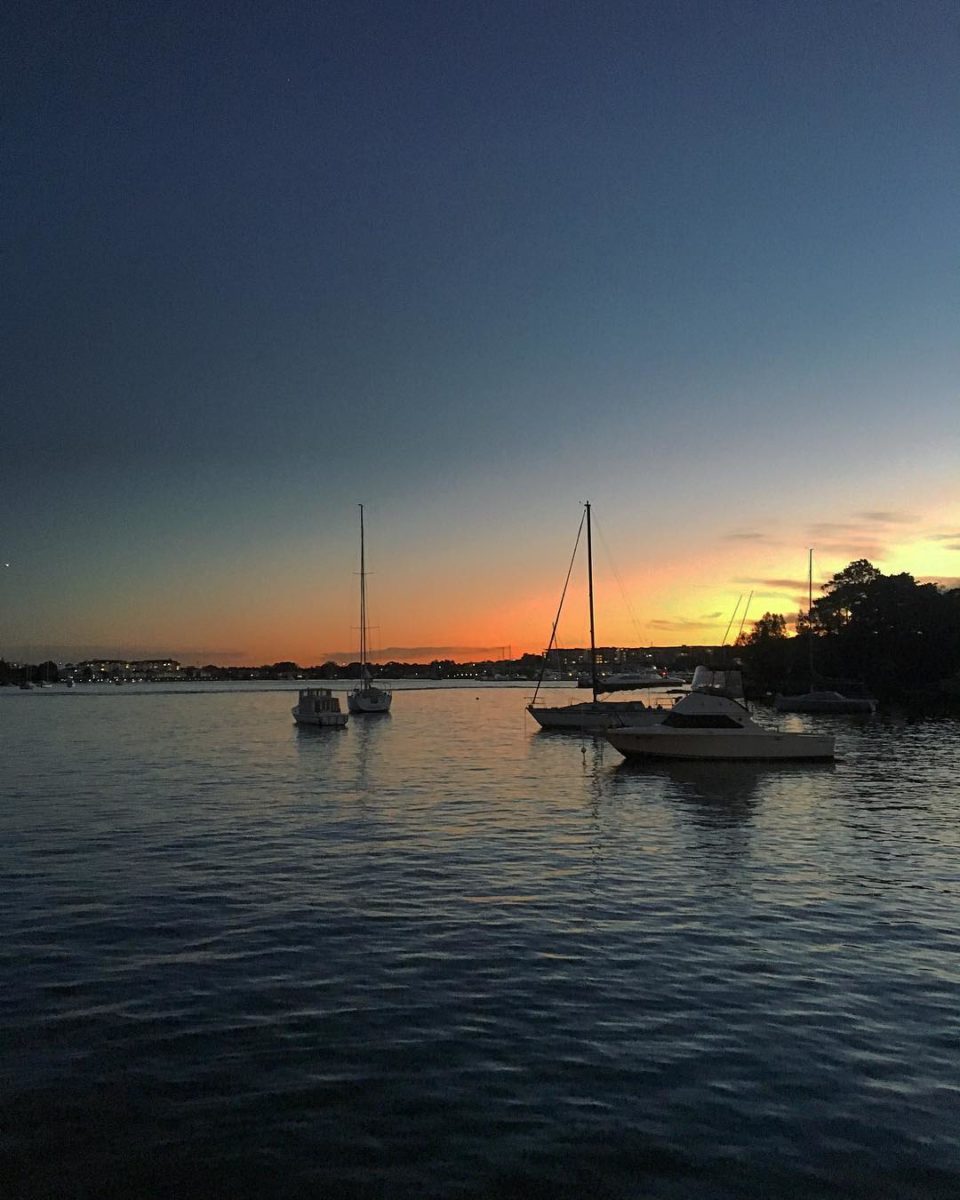 Species Found: mulloway, flathead, yellowtail.
Gladesville Wharf is known for its massive population of mulloway (jewfish), though it's recommended that you venture out at night when the ferry has called it for the day.
---
Clarkes Point Reserve, Parramatta & Lane Cove Rivers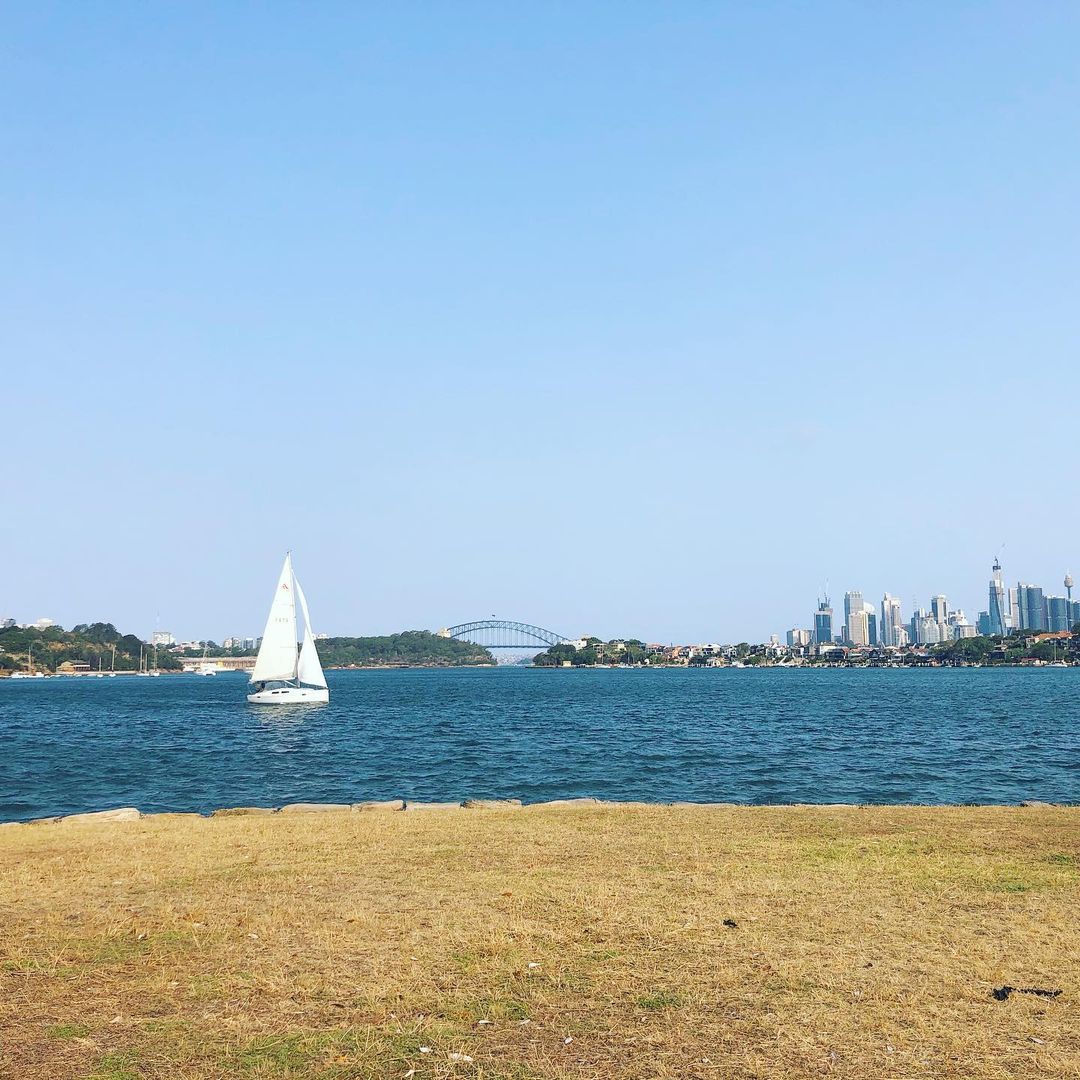 Species Found: leatherjacket, bream, snapper.
This spot provides a sublime blend of access to water and a stretch of grassland to laze out. Bonus – the BBQ facilities means you can practically dine out right there and then if you feel so inclined. It doesn't get much fresher than that.
---
Tom Uglys Bridge, Georges River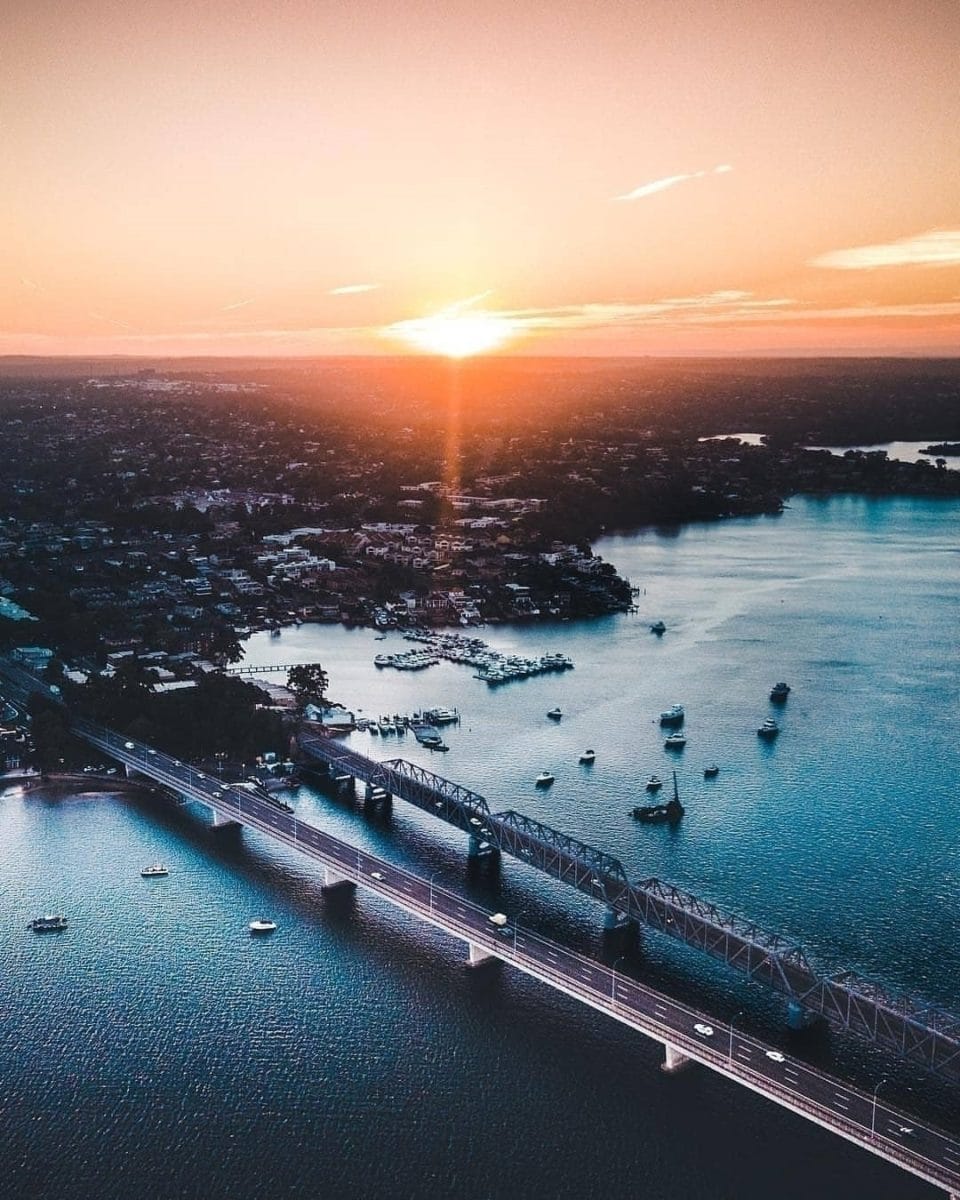 Species Found: tailor, bream.
Down south, we come to the matter of Tom Uglys Bridge. The ideal place to set up shop is tucked under the northern side. And if you don't end up catching anything, swing by Bridge Seafood at Tom Uglys just a mere few metres away for a consolation feed.
---
Gunnamatta Bay, Port Hacking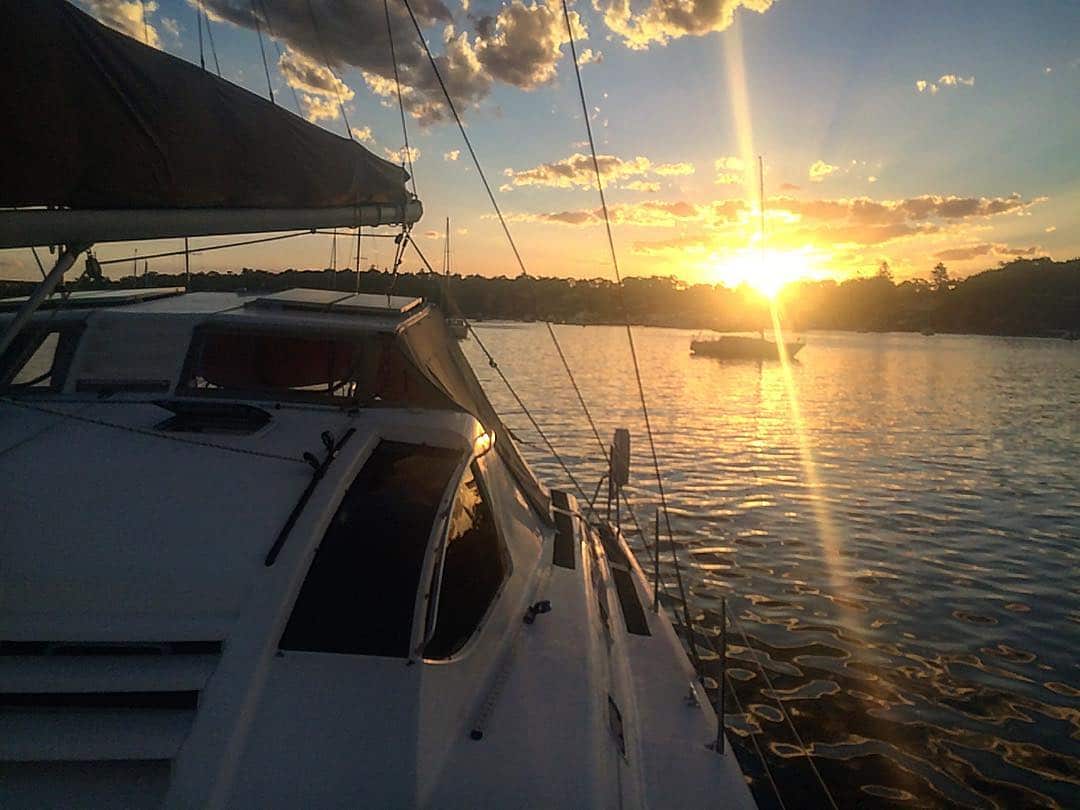 Species Found: flathead, whiting, bream.
---
---
Even further south in the Sutherland Shire is the relatively serene Gunnamatta Bay. Your best chance of getting a live one is around the last channel marker at near low tide. But be wary of stingrays. Granted, they're generally no larger than dinner plates here but you'll certainly know about it if you step on one.
---
Blues Point Reserve, Sydney Harbour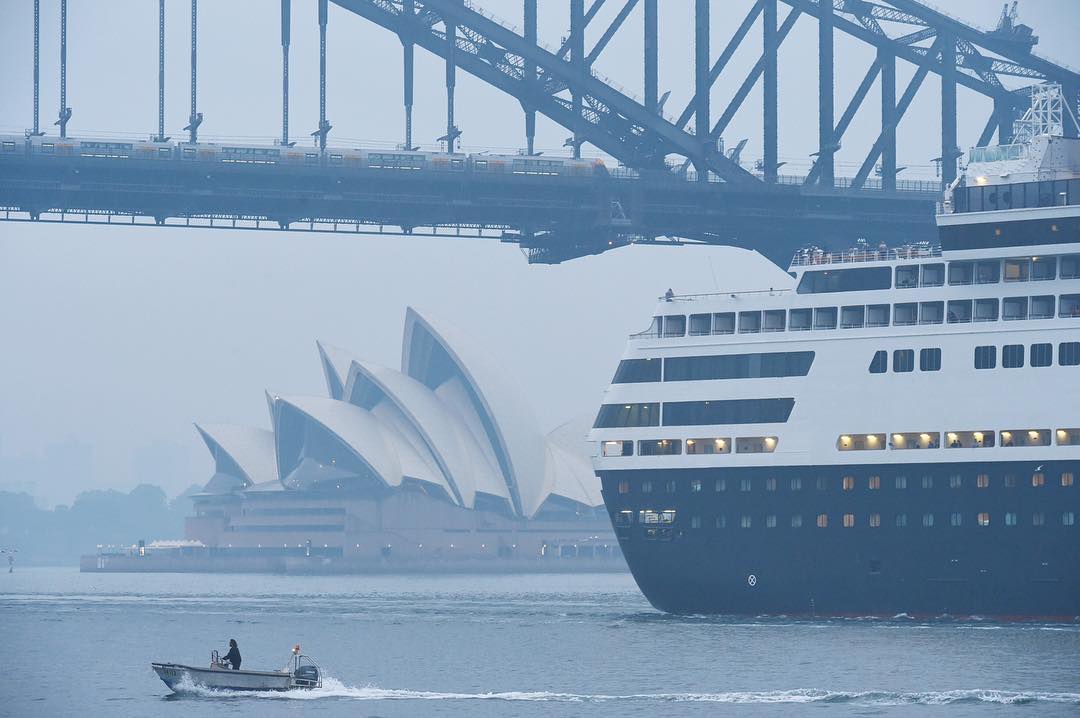 Species Found: mulloway, trevally, kingfish (lower chance), salmon (far lower chances but a chance nonetheless).
The view to be enjoyed here is almost nice enough to make up for a day of catching absolutely nothing. Almost. But let's be optimistic about this. As Blues Point is a fairly windy locale, it's advisable to stick to the westerly side and seek some shelter.
---
Beulah Street Wharf, Sydney Harbour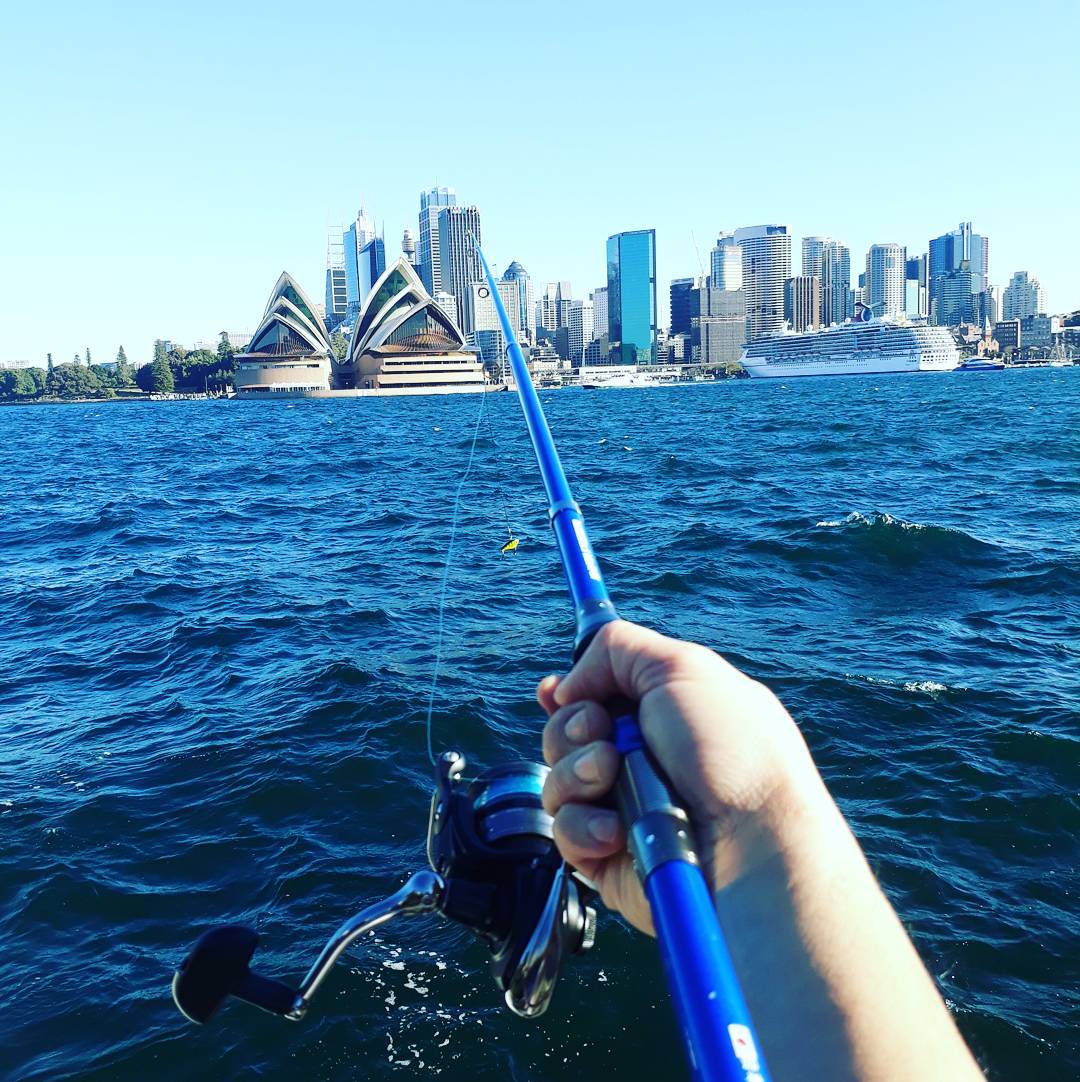 Species Found: yellowtail, trevally, squid (occasionally).
Full disclosure – I haven't personally tried this one out, but it comes recommended. Not so much for your chances of catching anything (as I'm told those chances are slim on a good day), but again… the iconic views alone. Probably not a bad place for beginners to learn the basics.
RELATED: Sea-Doo's Fish Pro Is The World's First Dedicated Fishing Jet Ski.
---
Cliffton Gardens, Mosman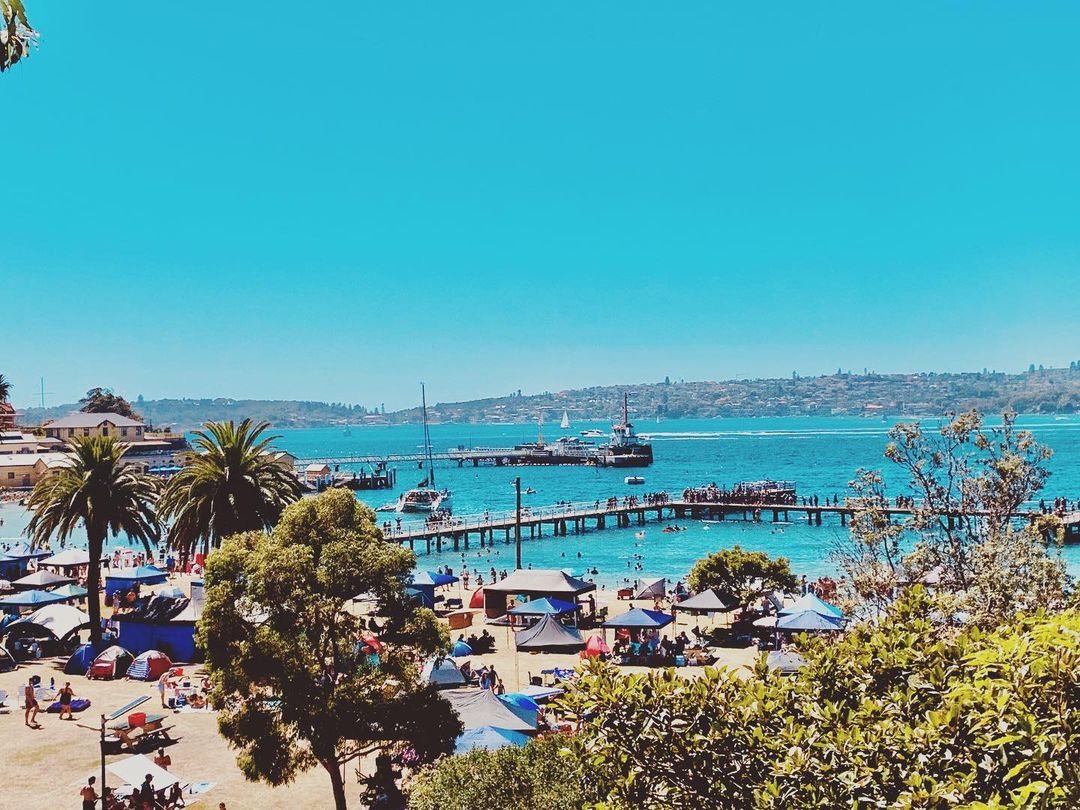 Species Found: trevally, bream, yellowtail, garfish, kingfish, flathead, leatherjacket, flounder
Picture-perfect jetty fishing over glassy waters is the deal over at Mosman's breezy Clifton Gardens, where various species populate the deep waters. It gets busy here, with enthusiastic fishers regularly crowded the jetty. I suggest showing up early so you don't have to nudge your way to prime position.
---
---
---
Cooks River, Brighton Le Sands
Species Found: flathead, trevally, salmon, snapper, tailor, blackfish
Cooks River in Brighton Le Sands is an angler's idea of heaven – peaceful, abundant, action-packed, and just far enough away from the city to feel disconnected from everyday life. The fishing here is easy, and even beginners have been known to hook a prize quite regularly. Although any bad day can certainly be atoned by a huge seafood feast over at Georges River Sailing Club. Brighton Le Sands is well known for having some great seafood restaurants.
---
Gordon's Bay, Clovelly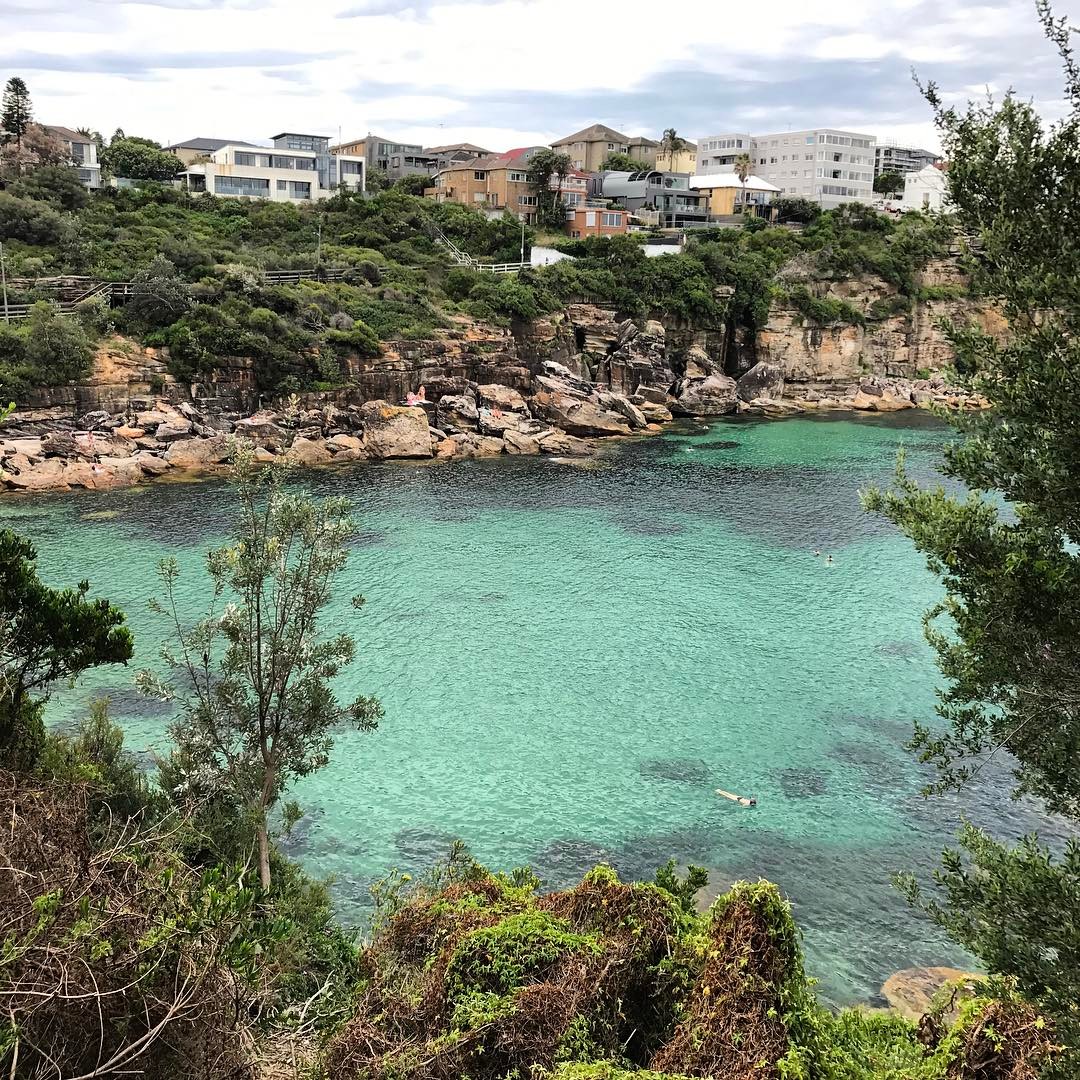 Species Found: trevally, bream, rock cod, parrotfish
Gordon's Bay is where you'll want to be if you like a good spot of rock fishing. Don't let the droves of fishing boats turn you off, it's very likely you'll see some great success with the bay's abundance. Although do be careful if you hook one of the plentiful blue gropers in the area. They are a protected species and must be released if hooked.
---
Barrenjoey Head Aquatic Reserve, Barrenjoey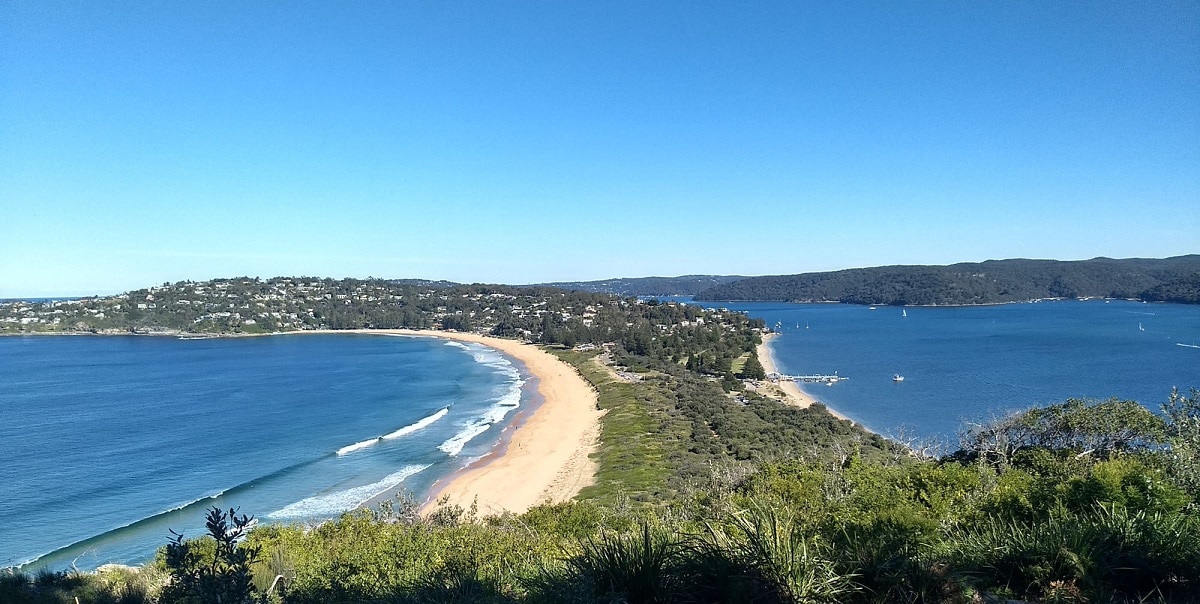 Species Found: rock lobster, backflip abalone
Barrenjoey Head isn't just an excellent spot for whale watching, but the home of Sydney's most iconic lighthouse is clearly where some of the city's best fishing takes place. It's mostly diving or pot fishing here, but there's some great spots for rock fishing off the lodges. It's mostly backflip abalone and rock lobster here, so expect to deal with some pretty strict regulations regarding catch size and the number of prize catches you can actually take home with you.
---
Boat Harbour Aquatic Reserve, Kurnell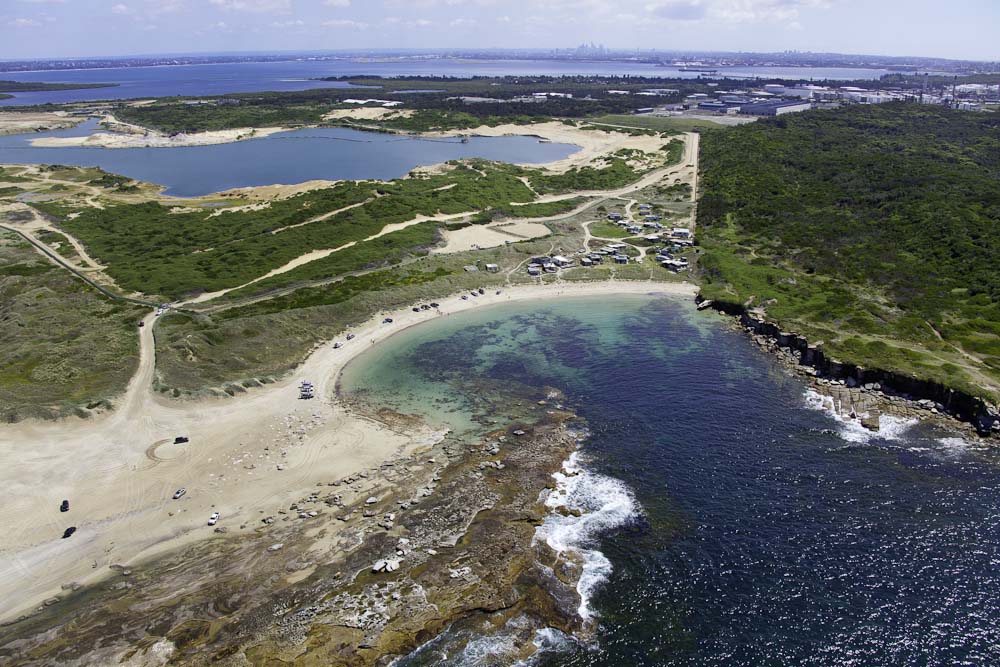 Species Found: whiting, bream, flathead, backflip abalone, rock lobster
Spearfishers adore Boat Harbour Aquatic Reserve, and may not take too kindly for any anglers encroaching on their secret Sydney fishing spot. Regardless, you can either line fish here or bring your spear gun and start looking for those prizes. And there's plenty of those to go around, with this being Kurnell's most abundant spot. Although do note that Boat Harbour Aquatic Reserve was recently made private, so you'll need to get permission before rocking up – its $30 for a daily pass, or $160 for a six-month season pass.
---
---
---
Final Thoughts
Clearly Sydney has some of the best and most productive fishing spots in all of Australia. But be careful where you tread. Fishing is a highly competitive lifestyle in this country, and a lot of marine life (and even some areas) are protected by strict regulations. Always make sure you're across best practices and you'll be racking up those prized sea creatures in no time.
Fishing In Sydney – Frequently Asked Questions
Where is the best place to fish in Sydney?
The most popular fishing spots in Sydney include Cooks River, Beulah Street Wharf, and Cliffton Gardens. It always depends on what you're hoping to catch.
Can I fish in Sydney Harbour?
Yes, but you'll need to make sure you have that recreational licence locked in before you cast your line. The Government also advises anyone to practice catch & release, so make sure to throw back anything you snag.
How much does a fishing licence cost in NSW?
Fishing permits in Sydney are very cheap and easy to get a hold of. If you want a 3-day NSW Fishing Licence, you're looking at just $7. An annual licence will set you back $35, while a 3-year licence is set at $85.