The franchise may be long dead, but the memory of those hallowed, carpeted grounds endures within every 90s kid's heart. If you so happen to be feeling painfully nostalgic, however, there's some good excellent news. Airbnb is now offering the last surviving Blockbuster location as a place to rent – and at the low, low price of just US$4 a night (AU$5.53).
Located in Bend, Oregon over in the States, this dream accommodation promises to bring back everything you loved about home entertainment from the days gone by. Trawling the shelves stacked with "new releases" from the 90s for that killer Friday night pick; hoarding snacks – which will also be supplied – at the counter; a comfortable lounge room set-up complete with analogue TV, working VCR player, pull-out bed, blankets; and of course, the holiest of formats… VHS. In words of the Airbnb listing's official description:
"Dust off those membership cards for a sleepover inside the world's last Blockbuster. When you call dibs on this stay, you're booking a night back in the 90s, but this time, you won't have to beg your parents to rent the latest horror flick–we'll give you the keys to the entire store!

Whether you want to stay up until sunrise or pass out on the couch, we've created the perfect space complete with a pull-out couch, bean bags, and pillows for you to cosy up with "new releases" from the 90s. Crack open a two-litre of Pepsi before locking into a video game, charting your future in a game of MASH, or watching movie after movie. And help yourself to some NERDS, Raisinets, and popcorn (heavy on the butter), but make sure you save room for a couple of slices.

And remember, the store is all yours for the night! So let loose, blast the boombox, and wear your favourite 90s denim so that you feel right at home in another era."
---
---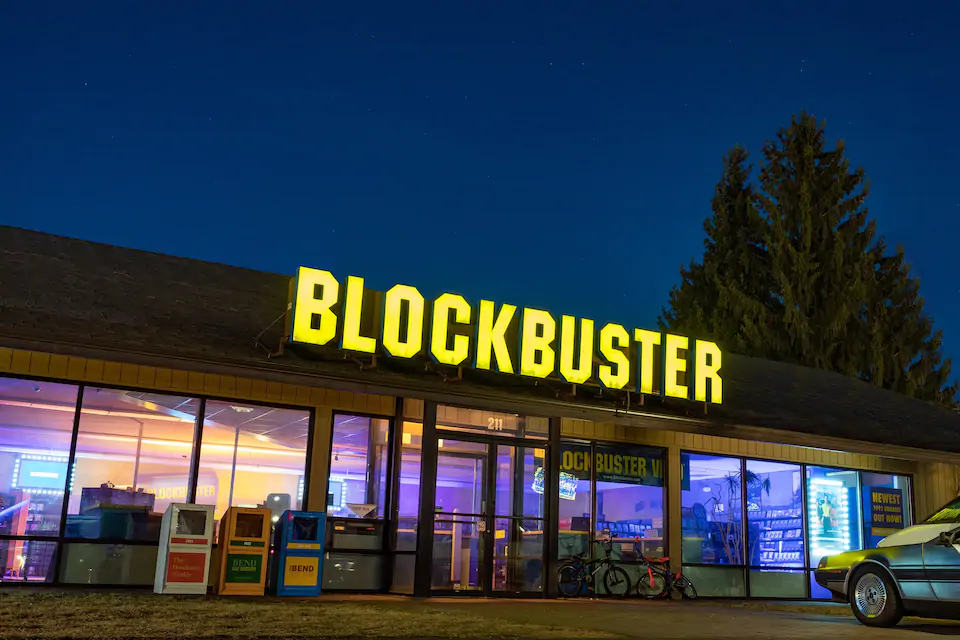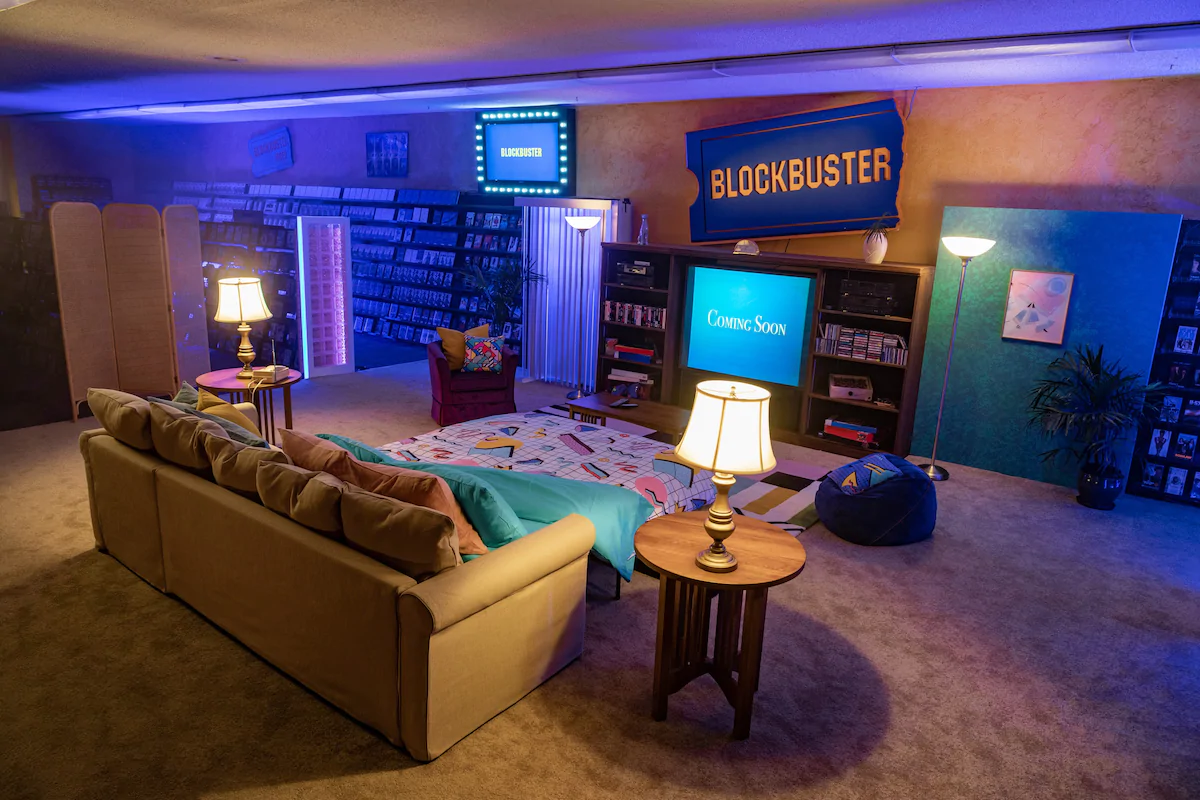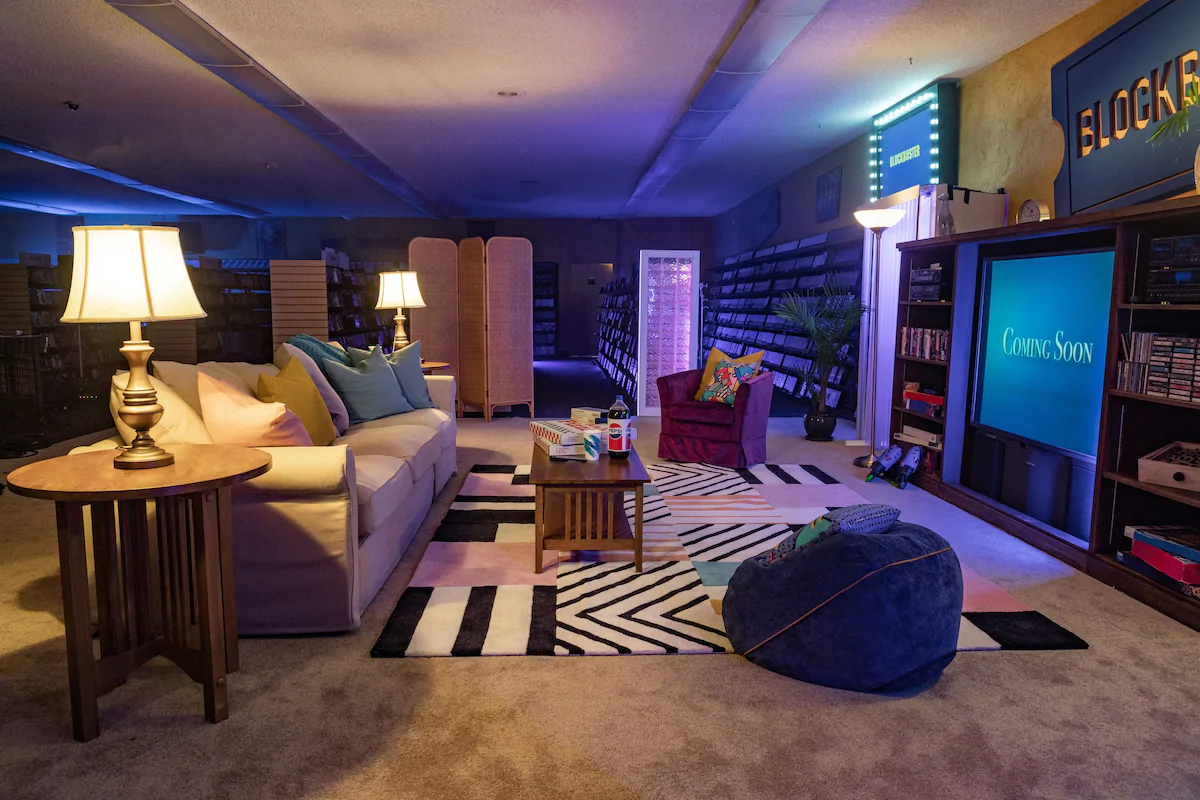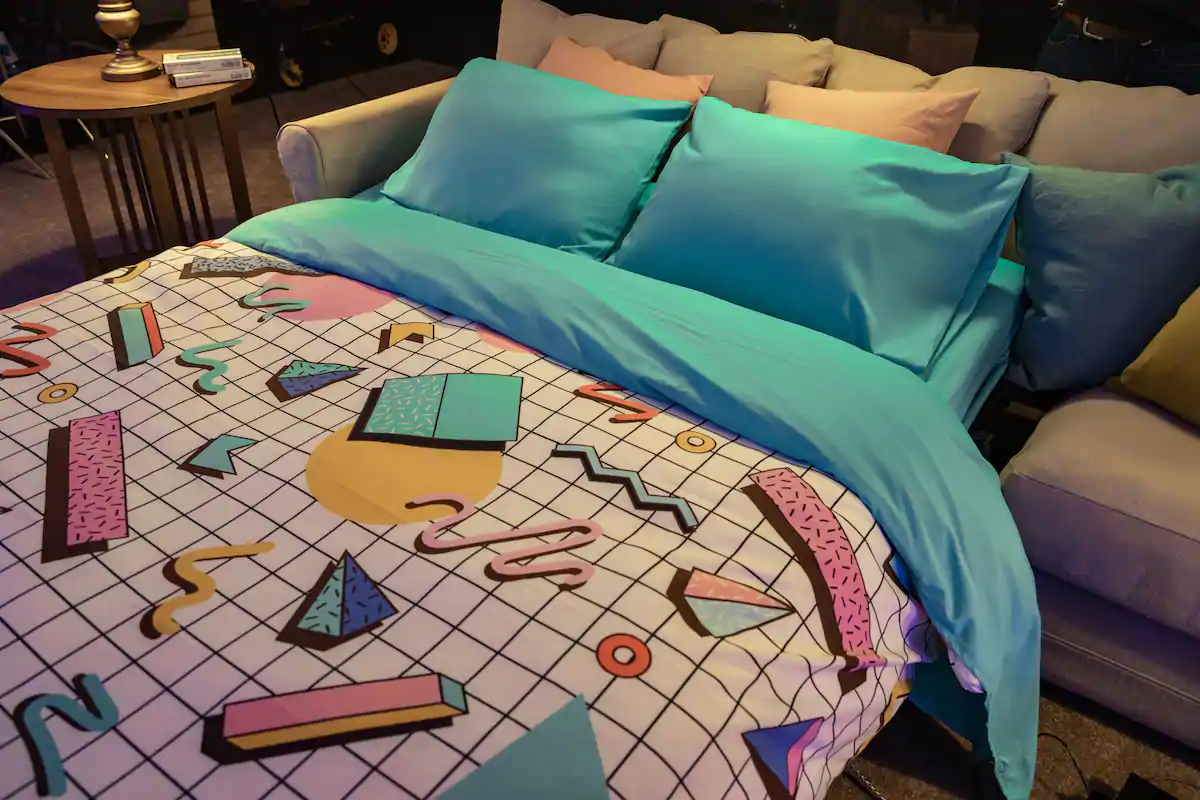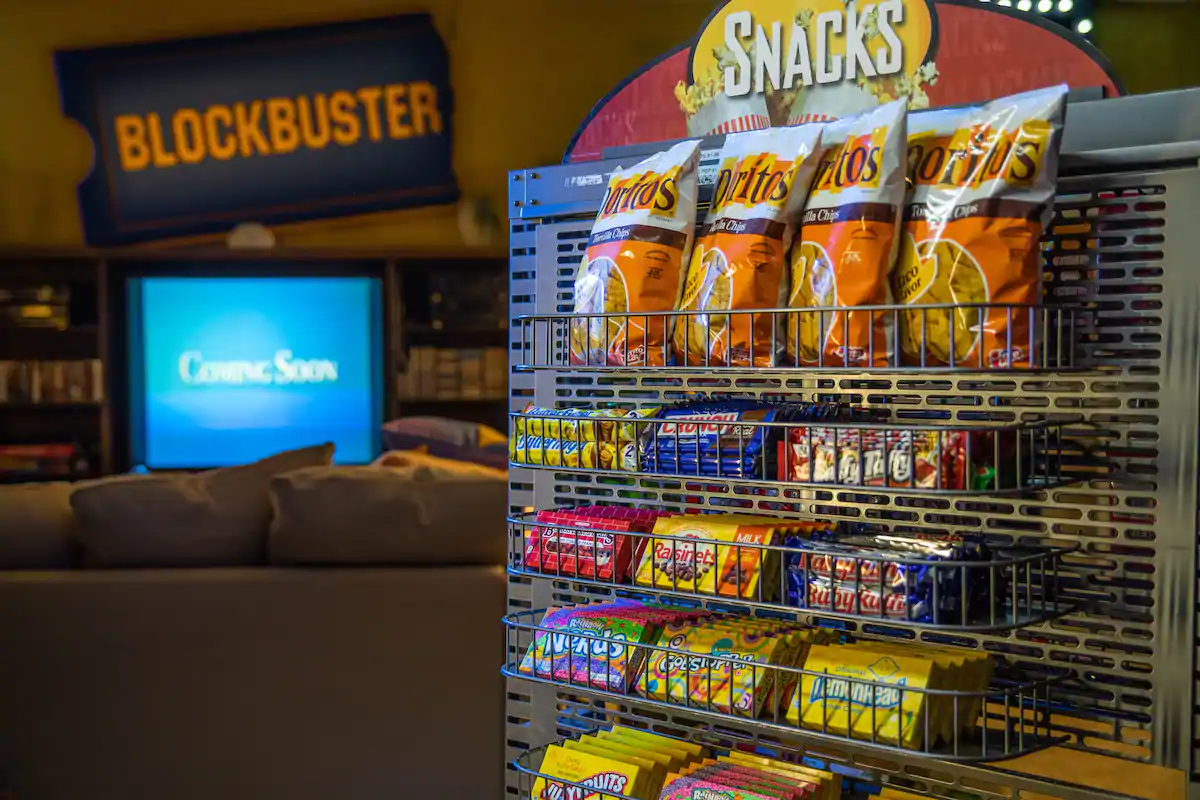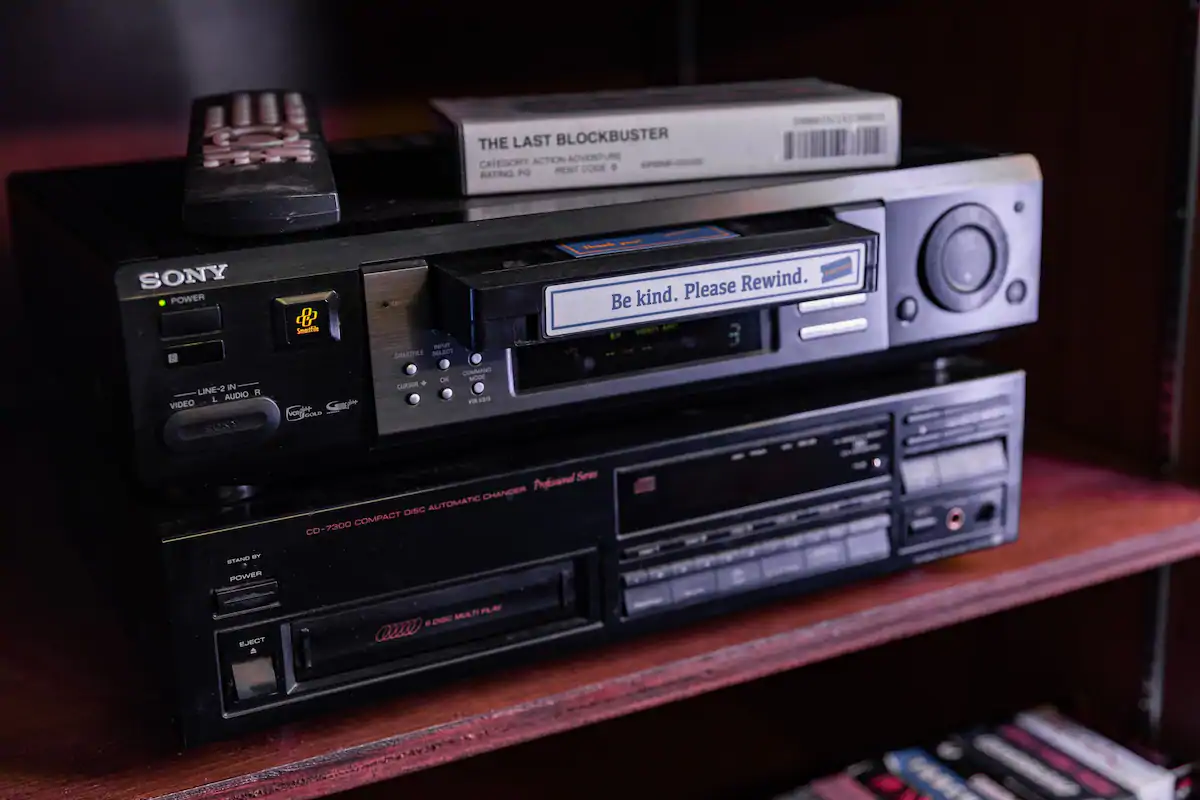 The Airbnb Blockbuster promotion will have a strictly limited run on September 18th, 19th, and 20th. It's single-night bookings only, with a maximum capacity of four per group.