This article is the third of a three-part series with Destination NSW in the lead-up to next month's Emirates Australian Golf Open. Check out parts one and two.
A big squad of us will be hitting Sydney this month. We'll be drinking, eating, sleeping, raving, golfing and repeating. We've sussed out a few good options and thought it would be rude not to pass them on to you in our Sydney Pre Summer guide.
Ideal for everyone, from the avid beer and wine connoisseur to a squad booze crawl, you can't go wrong with this one. As it turns out, there's a solid and growing brewery scene in the heart of Alexandria, the industrial hub right next to the city centre, and I was lucky enough to explore some of its hidden gems.
My tour had three stops: Willie's Brewery, the Urban Winery and Rocks Brewery. Yes, there is a winery in the city. The breweries have a cool vibe and more class than just your local watering hole, but still casual enough to kick back and appreciate a few boutique beers paired with some local food. Much to surprise, a group has bought the Canadian Axe-throwing culture to Sydney, setting up 'Maniax' next door to Willie's. The company provides the opportunity to safely and legally throw tomahawks at wooden targets, making for a fun group outing.
At Willie's, we rotated through our flight of beers as we were taught about the entire creation process. From the different types of bali and wheat, fermentation times, the distillery tanks used and the amount of hop, you can't help but think your palate and appreciation for your beverage should be a tad better from here on out.
The Urban Winery adds a hint of class to the tour, allowing you to sample half a dozen of their finest. If you've never done a wine-tasting session, I'd highly recommend it. Having a range of wines to sample from really spells out the differences, allowing you to understand which ones suit certain occasions. If you're in to long lunches, get in touch with winery and ask to be put on the emailing list. On the last sunday of each month, they host a long-table lunch serviced by a surprise chef each month. Thanks to our wonderful host, Marcella, for the sensational tour!
As for bars, The Baxter Inn, Frankies, Palmer & Co, and PS40 all have unique character and awesome vibes. The Baxter Inn is a dimly lit whisky haven, tucked behind an alley and through a rough set of stairs, making it feel that little bit more secretive. Frankies has sass – it's a pizza and craft beer hotspot, partnered with some old school rock'n'roll. These first two bars are run by the same group and have seemed to attract a strong following. For the cocktail connoisseurs, head to Palmer & Co or PS40.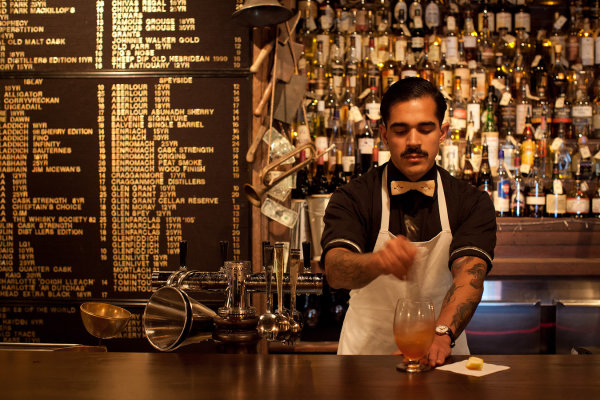 2. Eat – Dinner at Icebergs or North Bondi Fish
"Ah Mr. Gordon, right this way sir! We've kept this table by the window for you" – It's touches like these that make you feel like a king for a few moments. Icebergs is a very classy establishment, perched above Bondi's iconic pool and overlooking the world-class beach. The lighting is soft and ambient, while the acoustics complement a one-on-one dinner. I had the Spring Bay Mussels with White Wine, Chilli, Tomatoes, Saffron, Mint & Rye Crumbs and the Ink Spaghetti with Blue Swimmer Crab, Sorbello Tomato & Basil, topped off with a James Squires IPA.
North Bondi Fish is at the other end of the beach, again with the views, but not quite the same as Icebergs. It has a much more casual vibe, the food is a tad cheaper, the service is a bit more laid back and, hence the name, the food is more seafood-oriented. We tried the Sashimi, Whiting Tacos, Char Grilled Baby Octopus and the Parmesan Gnocchi – all were deluxe. As I was sampling the perfectly seasoned octopus with a drizzling of lemon juice, I watched the surfers snatch up the last waves of the evening and couldn't help but feel quite content.
3. Play
Surf/swim – All of Sydney's beaches are world class. However, if you're looking for a less -crowded wave, head to the beaches north of the Harbour bridge spanning from Manly to Palm Beach. A part of me sits here wanting to be greedy and not give away the best spots, but you've caught me on a good day. You can hire boards from most of the main beaches like Bondi, Maroubra, Manly and Mona Vale.
Walk – If you're a bit dusty from the night before, take a leisurely stroll along the Bondi to Bronte Coastal walk, that'll wake you up for sure. If you're keen for something more adventurous, make your way down to the Royal National Park and go on a bushwalk and check out the insta-famous Figure 8 pools.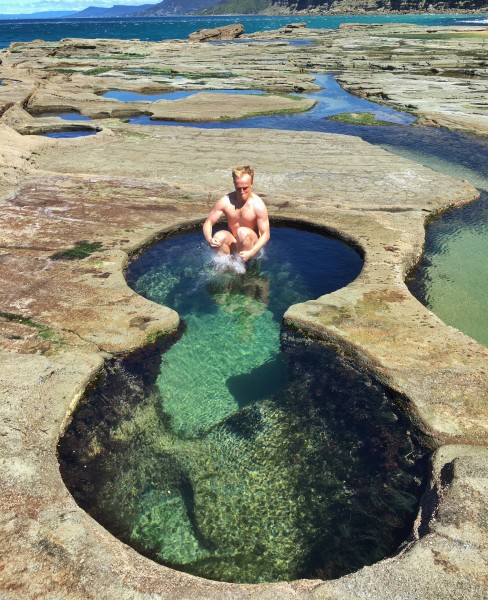 4. Golf
If you're looking for a round or two while you're in town, there are plenty of public and private options. If you don't have a membership or invitation to play at the private courses, LuxGolf can tee you up with some of the most prestigious member-only courses in Sydney. If you want to go for a public course, Warringah, Long Reef (by the water), Chatswood, Gordon and Palm Beach are all fun options. As you would expect, the Boss Hunting crew will be checking out the Golf Australian Open held at the Royal Sydney Golf Club from 17th-20th November.
5. Rave
The music gods have prevailed yet again and are beginning to unravel a stellar lineup of local and international acts for Sydney this summer. Here are my picks so far:
18th November – Chinese Laundry – Stephan Bodzin, Nina Kraviz & Bjarki.
19th November – Harbourlife Festival – SOLD OUT – bravo if you can find a ticket.
26th November – Days Like This! Presents Patrick Topping and Jackmaster at Greenwood
4th December – Tell no Tales Festival with Chile's godfather of minimal tech, Ricardo Villalobos
10th December – Circoloco with Seth Troxler and Ben UFO at Greenwood
10th December – Nero at Metro Theatre
Sundays – Keep your eyes peeled for the Sunday events by S.A.S.H. The S.A.S.H by day at Greenwood and S.A.S.H by night at Home Bar are forces to be reckoned with. It is recommended that you do not engage in any vocational activities the following day.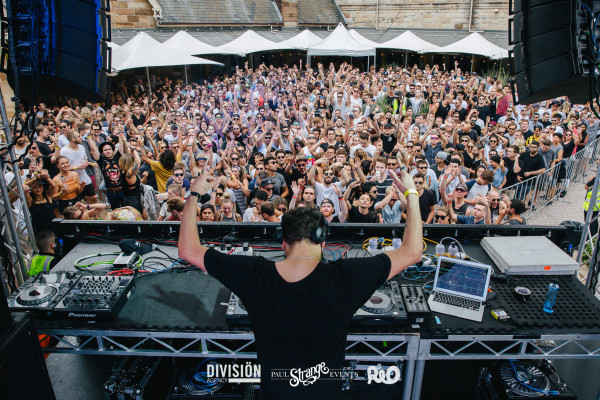 Cop the price if you can, it's worth it. QT offers high-end, boutique apartments, right on main strip and just a 3-minute walk from the sands of Bondi Beach. I stayed in one of the QT Deluxe King suites. The rooms are spacious with a modern and beachy design, while the service is swift and ninja-like.
7. Repeat
This article is the third of a three-part series with Destination NSW in the lead-up to next month's Emirates Australian Golf Open.