After almost two years of lingering in limbo, the coveted Qantas A380 First Class experience is ready to once again take off for passengers flying internationally from Sunday 27th March. With Australia's flagship carrier steadily rebooting more of its A380 superjumbo fleet, Qantas has lifted the lid on the new iteration of First Class travel with a slight makeover which, alongside the return of Qantas International First Lounges in both Sydney and Melbourne, represents a meaningful step towards the full-blown return of luxury travel.
Qantas A380 aircraft have been slowly returning home for the big reveal, including the imposing Airbus A380-800 VH-OQH – better known in the aviation industry as Reginald Ansett. With the fleet now well-equipped to handle a post-pandemic travel boom, Qantas clearly feel comfortable enough to pop the top on their pinnacle offering, which has been refreshed everywhere from the upper deck lounge to those 14 spacious suites leading the charge on the lower deck.
During downtime in the Californian desert, Qantas was able to reconfigure the A380 fleet to better balance capacity and comfort, for all passengers. Onboard is now an updated business cabin with 70 new suites, an extended premium economy section with 60 seats – up from 35 – and even some slight changes to economy.
---
---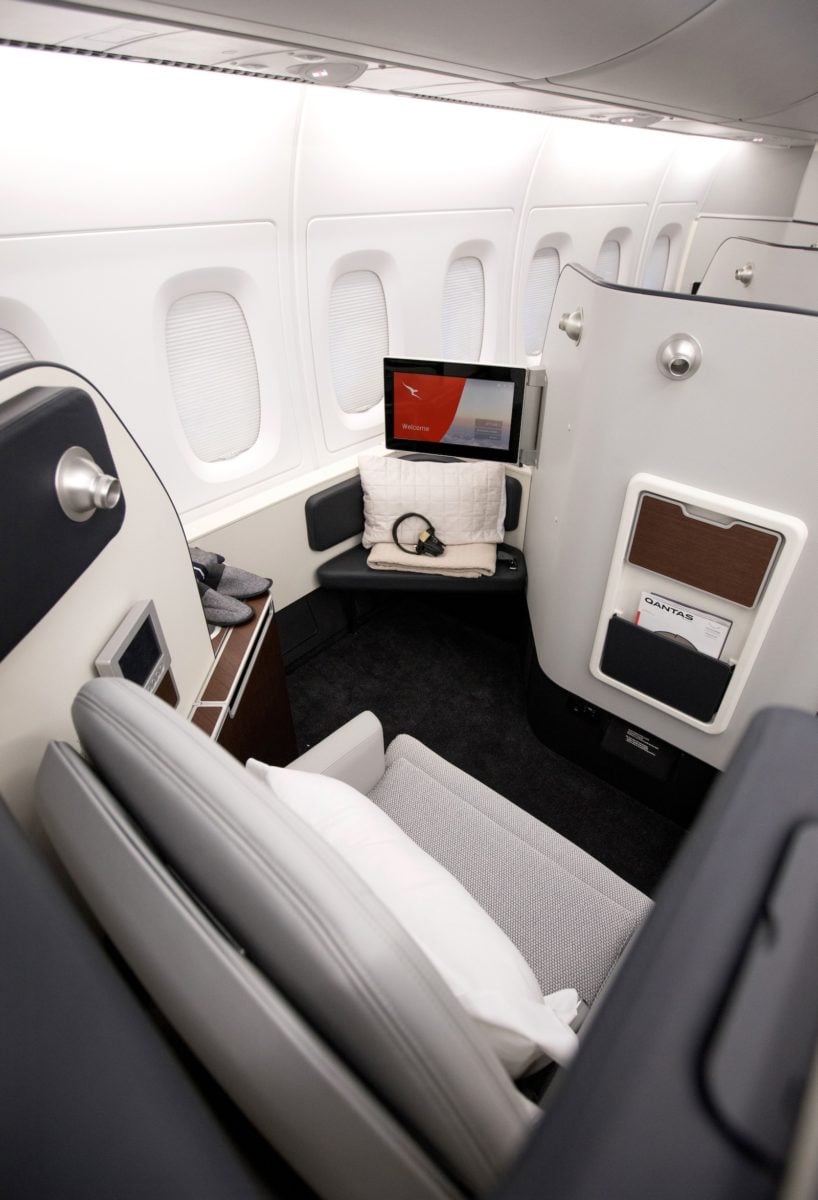 RELATED: Qantas' New 'I Still Call Australia Home' Ad Will Make Grown Men Cry
First Class passengers get the lion's share of new changes though, particularly on the upper deck lounge which reveals a full upgrade with booth style seating for 10 people alongside a self-service bar and an option to order signature drinks and snacks.
Speaking of food, you can bet Neil Perry has stepped in to take part in the makeover as well, presenting a new A380 First onboard menu that features a redesigned multi-course dining experience best paired with the highly-prized Australian wine cellar selection.
27th March also marks the reopening of both Sydney and Melbourne International Business Lounges, which means the First Lounges will revert back to being exclusively for First Class passengers. That means the full premium offering is returning, where eligible passengers will get to tuck into a pre-board a la carte dining menu curated by Perry along with Champagnes, fine Australian wines and a selection of seasonal cocktails.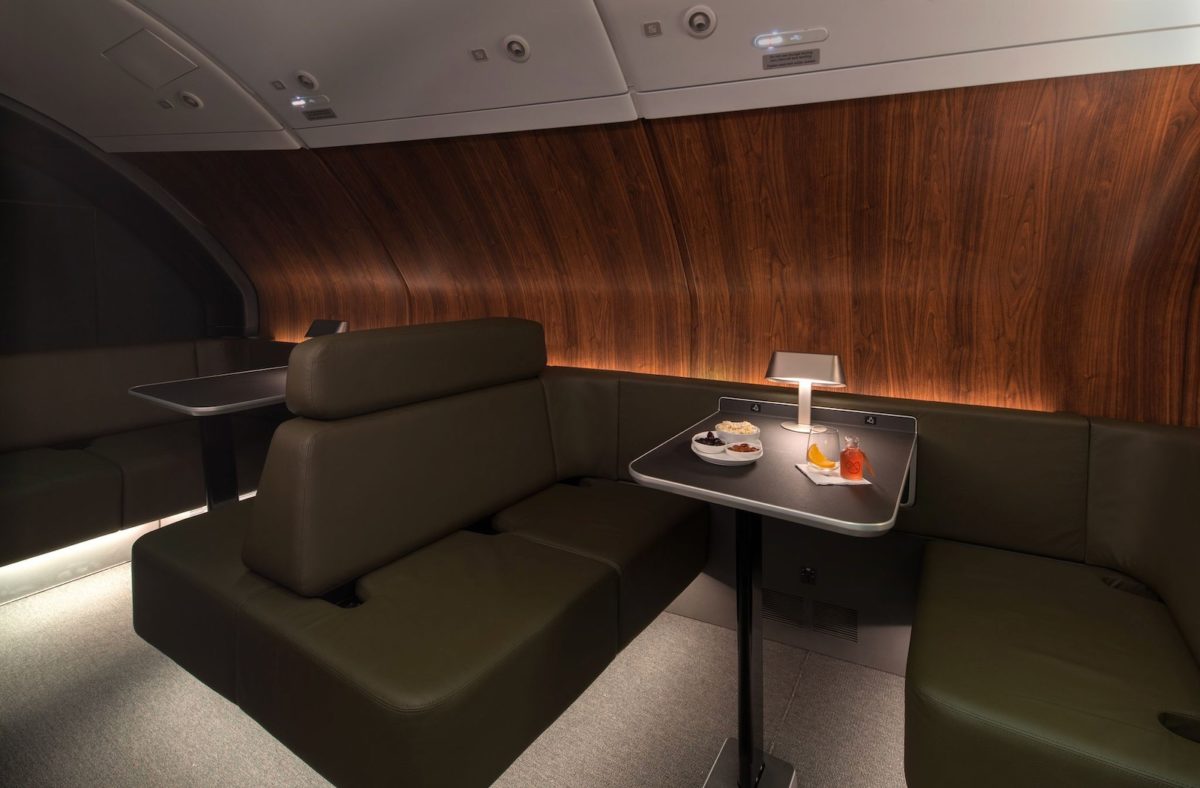 Most importantly, The Spa stages its very welcome return, welcoming pre-flight treatments like hone stone massages and mini facials using the lounge's exclusive LaGaia UNEDITED skincare products.
First Class passengers flying the A380s on the Sydney to Los Angeles route will likely be the first to experience the return, with the aircraft featuring the Marc Newson-designed First suites, which also feature larger HD video screens and some new seat coverings.
From 19th June, Qantas will also resume its Sydney-Singapore-London A380 flights so First Class passengers heading on that route can expect the new experience. That's also the date on which the Qantas Singapore First Lounge reopens, so anyone on lay-over won't have to deal with the hustle of Changi for any longer than is necessary.
---
---