Yes, these days, 'Greek' and 'getaway' are words that provoke images of smarmy, basic tourists whose idea of culture comes in pill or powder form. But hear me out. There's still plenty to enjoy by the crystalline, azure waters.
One such element (hopefully) free from those people is currently tucked away in the village of Oia, Santorini. This is the Greek hotel inside a medieval castle, and it should be on the cards for your next European getaway.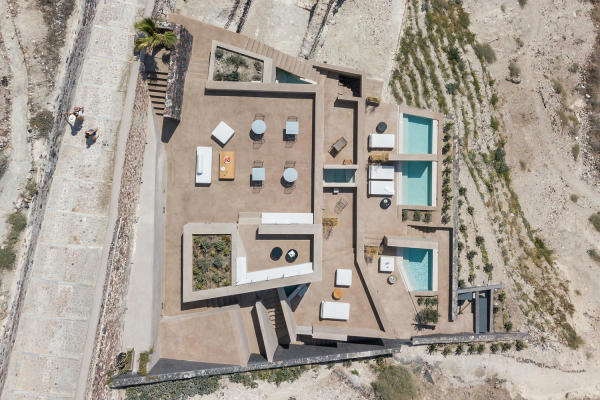 The structure dates back to the late 19th century with the modern remodeling having been completed earlier this year. Spreading across a modest 220 square metre stretch, this ocean-side retreat includes views of both the Island of Thirasia as well as those classic Santorini sunsets.
Privacy is something guest can enjoy here, as there are only three rooms in total throughout the entirety of the hotel. Each room has their own entrance/exit, in addition to a secluded lounge space and garden area. For those who are bit more social, however, there's a communal lounge area to mix, mingle, and what have you (especially for the what have yous).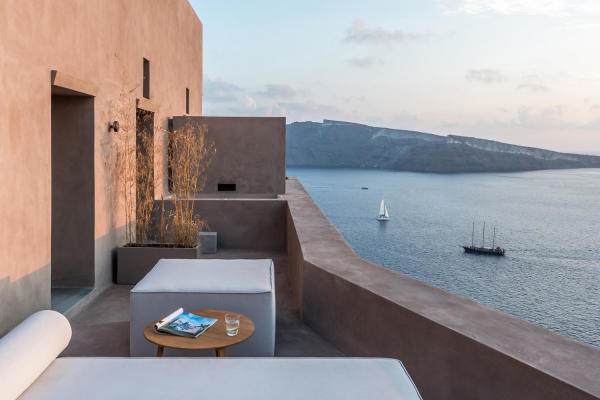 Check out the full gallery above.
Find out more here.