While we're all excited for the release of No Time To Die, one hotel is offering an experience that would undoubtedly elevate your hype for the franchise. We're speaking, of course, about Hotel Metropole Monte Carlo – which currently has some insane 007 guest packages complete with all the Bond trimmings.
Located in the opulent principality of Monaco – because where else? – these packages include everything you'd expect from the obligatory signature cocktails, to the Aston Martin country tour, even an opportunity to live it up at the casino.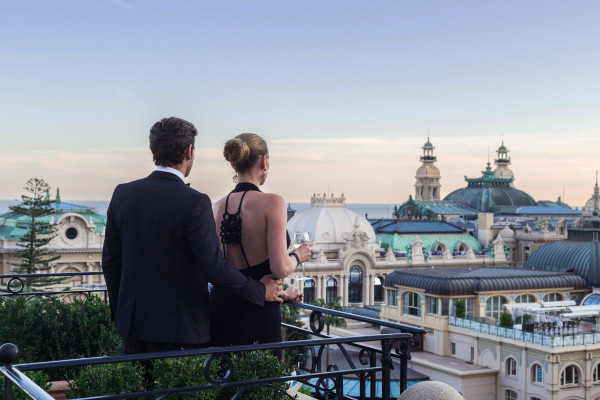 The first package is available all year round but exclusively to guests of the newly renovated Suite Carré d'Or. Known as the Golden Eye experience, the day component of the itinerary includes:
a stay at one of the most luxurious penthouse apartments in all of Mote Carlo
a private tour of the Casino de Monte-Carlo
taking to the skies in a helicopter for singular views of the country
lunch at Hotel Metropole's renowned Japanese restaurant, Yoshi
an entire afternoon hitting the many attractions of the French Riviera in an Aston Martin (model unspecified)
capped off with a duo massage
When the sun goes down, that's when the class factor kicks into high gear. It starts with a vodka martini (shaken, not stirred), before sampling the "… exceptional menu designed by Joël Robuchon…" atop the Suite Carré d'Or terrace. There, one can enjoy the enchanting views of Monaco in the twilight.
Afterwards, you'll be absconded away to the casinos for a bit of spirited gambling (if you feel so inclined). And upon your return to the Hotel Metropole, you along with your special someone will be greeted with Bollinger champagne and rose petals waiting in your room.
It's worth noting at this pint that, according to Hotel Metropole:
A butler will be on hand to take care of every last detail including the special delivery of a complimentary tuxedo and evening gown, ready for the night ahead.
The second package is more limited, only occurring in the lead up to No Time To Die's release. Known as the Secret Agent experience, it's certainly not to be missed by the die-hard fans out there. Available between April 6th and April 8th, this includes:
a two-night stay in a Superior, Deluxe, or Superior Junior suite
VIP access to the "Secret Agent Soiree", with Michelin-star catering, a surprise performance by a "music legend", and more
access to a Roger Moore tribute with never-before-seen memorabilia
preferred seating at the red-carpet premiere of No Time To Die
The Golden Eye experience package is currently priced at US$19,000 per night for two guests; while the limited Secret Agent experience package is currently priced starting at US$2,762 per night for two guests.
Find out more over at metropole.com.
RELATED: How Much Would It Cost To Own The Life Of James Bond?