KLM Royal Dutch Airlines has given the public a preview of its prototype Flying-V – what might become KLM's flagship commercial aircraft in the near future. And as of now, an unmanned scaled-model drone iteration of the Flying-V has not only been constructed, but taken flight through the use of remote control, soundly proving its viability from an engineering standpoint.
The key differences found in a KLM Flying-V in comparison to current commercial aircrafts include:
fuselage and wings existing as a single – not separate – entity, showcasing a distinct V form factor
turbofans located on top of fuselage-wing instead of below the wing
improved aerodynamics, improved performance due to form factor (reportedly cuts down fuel consumption by 20%)
passenger cabins split into the wing sections of the V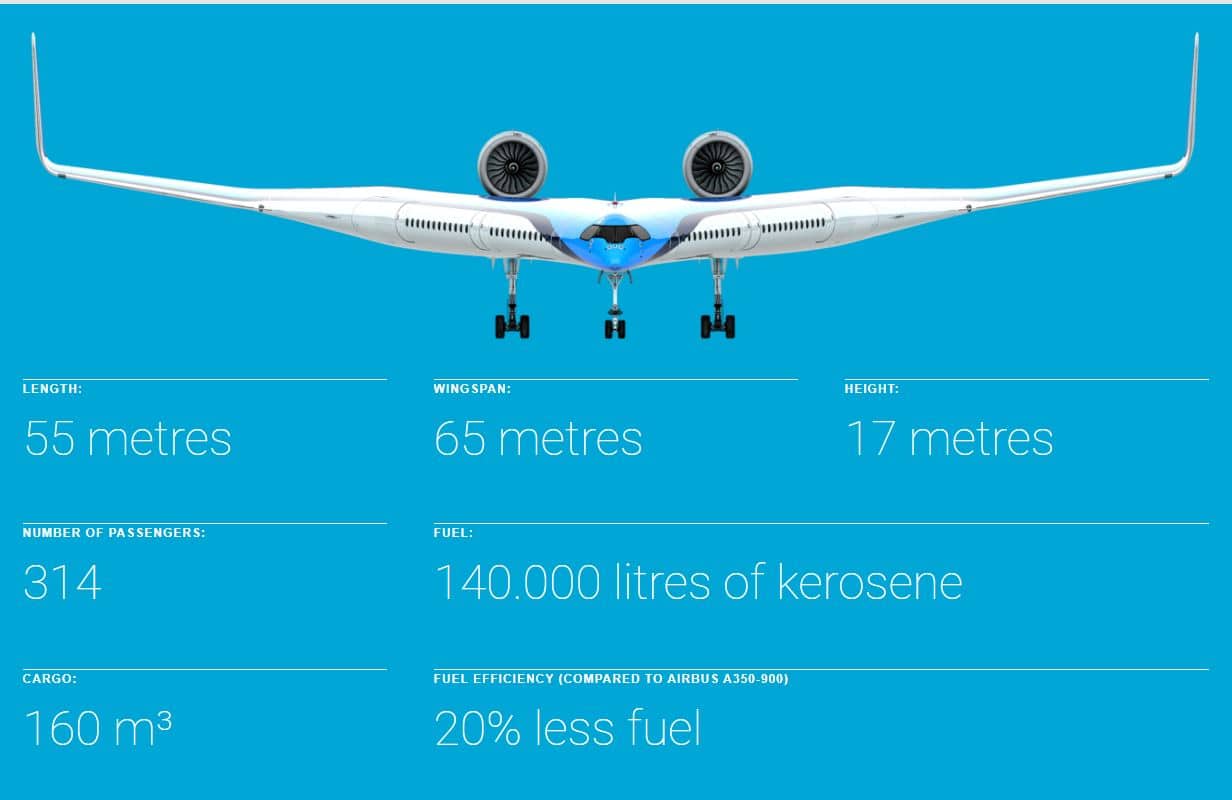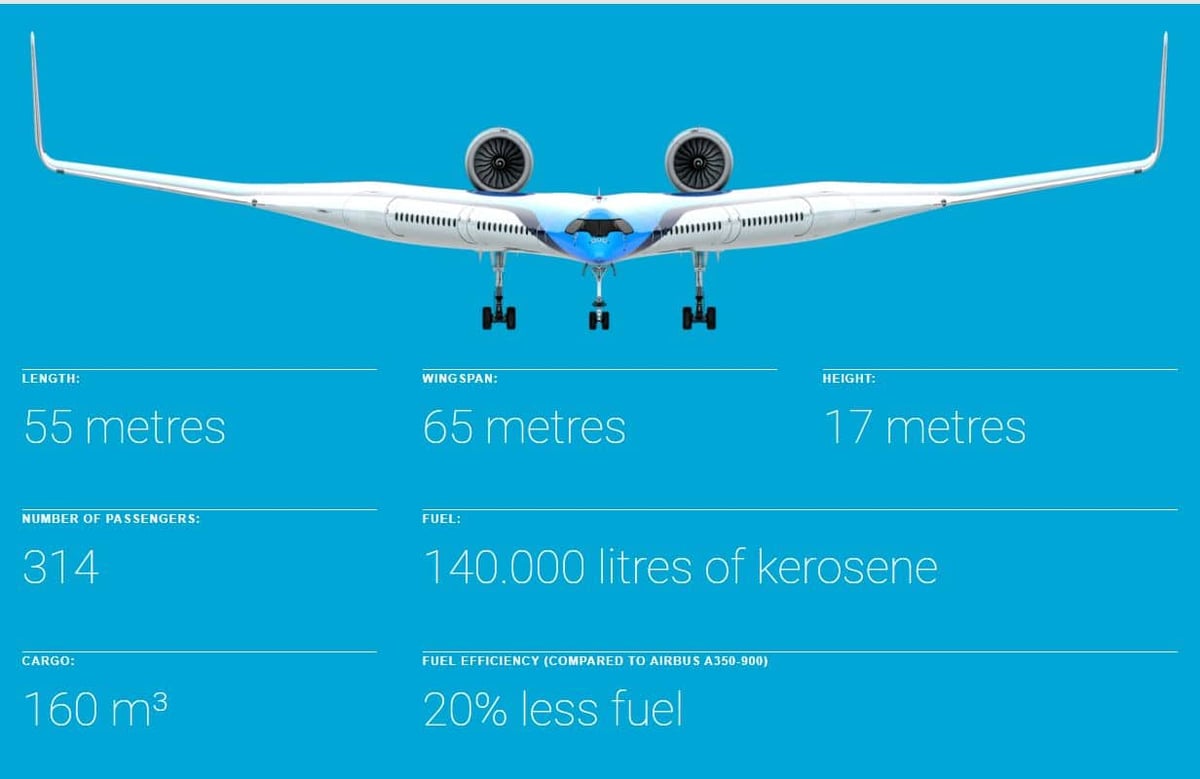 RELATED: Inside Virgin Galactic's Spaceship Cabins.
"It's been two years of intense stressful work to reach this moment," says Delft University of Technology Chief Engineer for the Flying-V project, Malcolm Brown.
"And then, to have it confirmed that it flies, all of that hard work, it was worth putting in all of the hours making sure everything's correct and built properly, built accurately, and it pays off."
KLM Royal Dutch Airlines has not confirmed when we can expect to board a Flying-V commercial flight, nor how much further research and development will be required. According to Business Insider, there may be an investment call for "billions" to keep this going and a timeline of approximately 10 years until full certification.