We've mentioned our love of GoBoat before. But we feel like the love definitely warrants a sequel. Because this summer, you could be captaining your very own easy-to-operate picnic boat cruise complete with both booze and dogs on Melbourne waters. That's right… a BYO grog and dog picnic boat.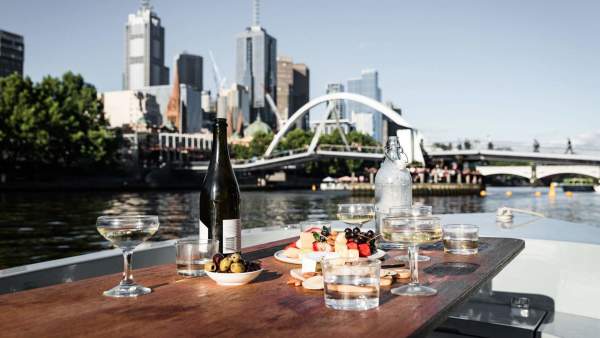 Picture it now. Drifting leisurely in a luxury Scandinavian-inspired vessel along the Yarra on a sunny afternoon. Acting as captain for the day, forging a memory for life. Accompanied by seven other mates, no less. Cheese and crackers in one hand, a gentlemanly tinnie in the other – frosty beyond belief, trickling in a refreshing stream down your throat. Ambrosia!
But it doesn't stop there. In the corner sits a dog. Not just any dog – your dog. The goodest boi ever. Forget any other connections to any other living being you may hold dear. This is your real best friend. And this, all of it, is the pinnacle of living. Life truly doesn't get much better than this. In the immortal words of Talking Heads, this must be the place.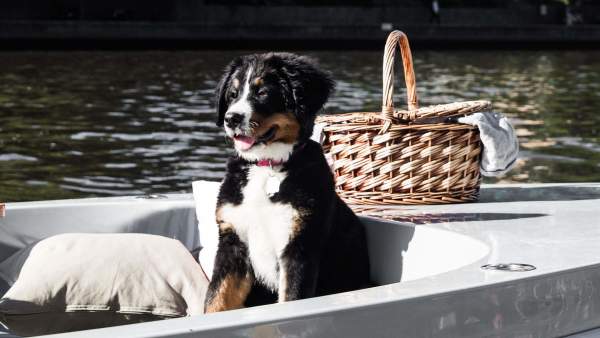 As an added bonus, GoBoat runs an eco-friendly operation. Powered by "whisper-quiet" electric motors and made from recycled materials, you'll be happy to know you're enjoying your aquatic solitude in a relatively clean manner.
The pricing for this rented bliss is as follows:
1 Hour ($129): "Cruise the Yarra River past Melbourne Park and to Richmond and return. Or head towards Docklands and turnaround before reaching the Bolte Bridge."
2 Hours ($199): "River cruise all of Melbourne from Banana Alley. Visit Docklands in one direction or turnaround at Herring Island in South Yarra."
3 Hours ($289): "Enjoy a boat cruise up towards Hawthorn and back in your very own self-drive hire boat rental, experience all the Yarra River sights. Alternatively, check out Docklands and the heart of the city."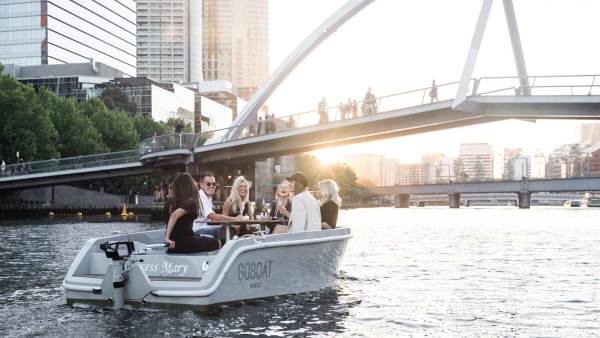 RELATED: 10 Things To Do In Melbourne This Summer Other Than Hitting The Beach.