Did you read this headline and think, alright, cool concept, but how can you possibly be able to facilitate free travel for every bloke and his dog?
Fun fact – it's already been done, at least on an individual level earlier this year. The new Melbourne startup has already tried and tested their mission, travelling the globe for six weeks last month without spending a single cent on accommodation.
So there's a method to their madness, it seems, and it might not be that mad at all. The core concept behind 'Friend Theory' is simple. A free, online platform that connects you with your friends of friends by way of your existing social network. The goal is for each user to have a mutual friend in every city on Earth, meaning you never have to spend a single dollar on stupidly priced hostels or hotels ever again, and you'll have a far better experience for it.
Friend Theory Co-founder Carlos Costa tells us that for every 100 Facebook friends you roughly have an incredible 27,000 friends of friends. Everyday millennials love travelling as much as they love being connected, so for everyone's total average of around 180,000 mutual mates, that world map on your bedroom wall could soon turn into one hell of an affordable party planner.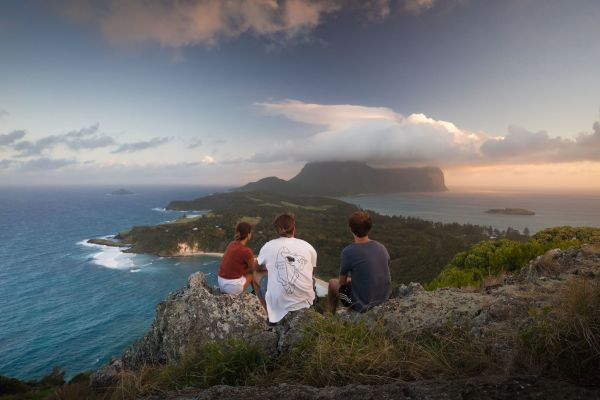 Despite seeming so simple (as most successful startups usually are), the Friend Theory initiative began for the founders what surely seems like a lifetime ago now. Two-thirds of the founding Friend Theory team is Carlos Costa & Carlo Spada, who met five years ago on exchange in Hong Kong through a mutual friend.
A short while later, Carlos found himself in Munich for an internship and wanting to travel to Amsterdam for the weekend. Hostel prices, however, were ridiculously expensive, so his mate Carlo put him in touch with a mate of a mate living in the Dutch capital. Carlos ended up having an absolute belter of a weekend and both him and Carlo realised they might have been onto something big.
Facebook had the network, but they needed to find a way to simplify the process and mitigate the awkwardness of reaching out to a friend of a friend in the current system. To reduce this friction they sought to build a community of like-minded individuals keen to meet new people and explore the globe through a new, simplified platform.
While copping some free digs for the night seems like the biggest drawcard, Friend Theory was always about going beyond this. The aim was always to help people reach out directly through a streamlined platform – but not just for a couch to crash on.
"A trusted connection, a local guide, or a home to stay while traveling is every traveller's dream." If mutual friends then become mates – all the while saving some coin – then Friend Theory's job is done.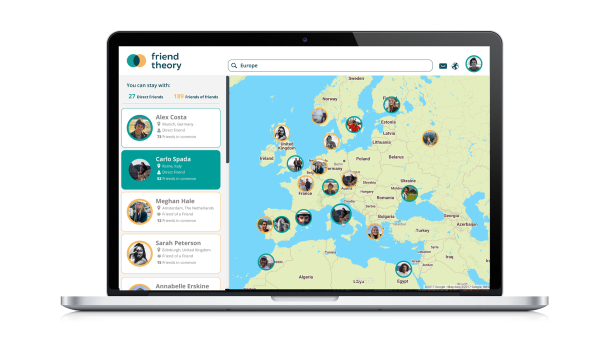 Easy logic, it seems, but when the project became a hard reality, however, it then required a six-month slog from the boys to get it off the ground.
And they had zero dollars to slog it out with. This was in part to stay true to Friend Theory's organic nature as a community startup, but also to avoid outside involvement in the process.
Even though none of the founders were studying anymore, they still lived a basic student life. They set up a clandestine office at a storage room at the university library where they worked from for half year with no budget (not even for proper business email accounts). The meaning of 'hustle' found a new definition over these long months, having to concoct cunning ways to get stuff done by themselves without spending any coin, such as obtaining 500 email leads through creating a fake society called the 'Travel Club' during Melbourne university's orientation week.
When launch day came around, their in-house video reached 70,000 people organically and triggered a snowball effect of traffic that caused their platform, quite simply, to crash. As they scrambled to get it sorted ASAP, their Instagram following doubled in the meantime, and the website gained 2000 new users overnight from 80 different countries. They even received job applications from people who wanted to get onboard.
All without spending a cent.
The more users the platform has, the more mates of mates you'll be able to unlock. So to join the boys in their hustle over at Friend Theory, and to give the platform a spin yourselves this upcoming Euro summer, head over to their website and follow them on socials here.