Virgin Group founder Sir Richard Branson is providing us with an opportunity to holiday like a billionaire by opening his second private island to the public for the very first time.
Located in the Caribbean, just two miles away from Branson's other slice of paradise Necker Island, all 125-acres of Moskito Island could be yours to soak in for the relatively affordable starting price of US$25,000 per night (AU$32,000) – we'll break down the economics behind this admittedly laughable claim later.

Moskito Island was initially purchased by the prolific entrepreneur in 2007 before undergoing a mass overhaul in 2010. By 2015, basic infrastructure had been installed and Richard Branson's own estate had completed construction.
While it's the first to become publicly available for a stay, Branson Estate is by no means the sole occupant of Moskito Island. According to Business Insider, several additions will officially open later in 2021. Richard Branson has also reportedly sold nine other private lots on the island to "unidentified buyers", who plan on developing their own luxury villas. In other words, you'll want to book it soon for some proper privacy.
RELATED: You Can Now Buy Little Ragged Island In The Bahamas For $25 Million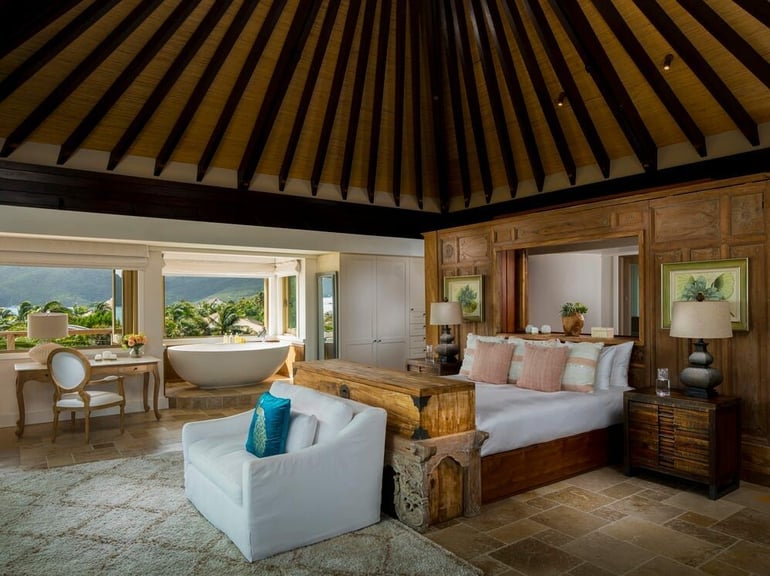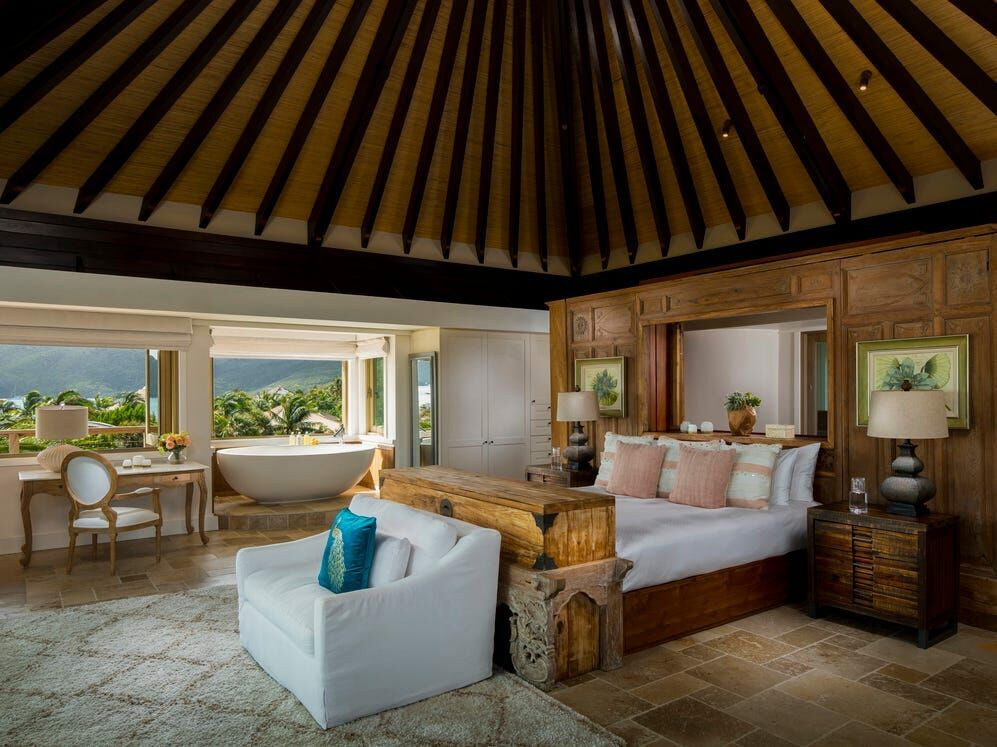 Three villas make up Branson Estate: Headland House, Mangrove Villa, and Beach Villa. In total, it offers 11 bedrooms which can accommodate for up to 22 guests. Aside from the pristine sands + waters, assortment of pools (infinity and otherwise), hot tubs / bathtubs (indoors and outdoor), serviced bars, dining pavilions, sundecks, daybeds, and lounges – of which there are more than anyone could conceivably use – Moskito Island also offers the following for your enjoyment:
Tennis courts
Water sports centre – stand-up paddleboards, kayaks, snorkelling, surfing, etc
Fitness centre (gym)
Back to the matter of pricing, US$25,000 per night / AU$32,000 is what you're looking to fork out in the low season (beginning of June to end of September). In the high season, however, we're talking US$33,000 / AU$43,000 per night, while the actual holiday period will set you back an even heftier $36,600 / AU$48,000 per night.
But do keep in mind… it can accommodate for up to 22 guests. So all you have to do is round up 21 other friends and suddenly, it's looking a whole lot more affordable. And yes, for that kind of money, all meals prepared by an in-house chef, drinks, as well as a Virgin Limited shuttle boat are included.