After exploring the streets of Singapore during the hectic bustle of the Grand Prix, we got the inside scoop on everything the city has to offer regardless of the time of day (or year).
So whether you have a morning, evening or afternoon to spend, these are the best options to keep the ball rolling whatever the mood and whatever the hour.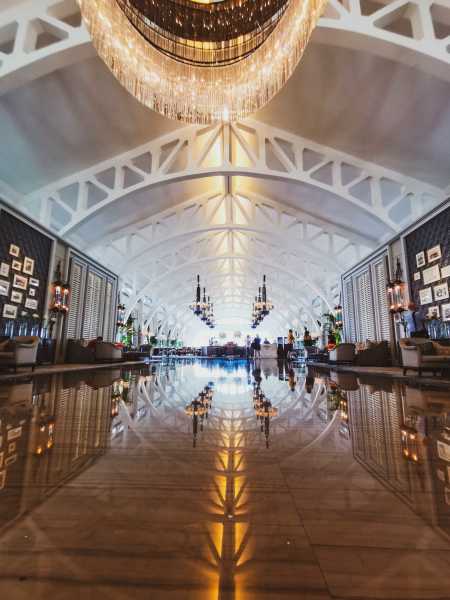 Day
Eat
Located in the spectacular Clifford Pier, sit under the lush curved roof and hit up an opulent buffet hosted in the halls of The Fullerton Bay offering every weekend. Get your dim sum fix in the most luxe of ways at buffet-style offering, accompanied by bottomless champagne if it tickles your fancy for S$133 in total. Old fashioned trolleys help to serve the goods alongside a selection of classic brunch delicacies, an easy way to get your fill before fully immersing in the day.
A visit to Singapore can't be done without a serving of chili crab and this seafood joint is the epitome of the classic. Dive in for some Asian comfort food in a simple setting that doesn't lean too hard into the Hawker Centre stereotype. Aside from the usual, make sure you hit up the coffee pork ribs for some serious caffeine kicks as well. If you want to take it a step further, Keng Eng Kee offshoot Wok In Burger sits right next to the original spot, but flips your usual dishes on their head and transforms them into burger form.
For those who can't make it to Singapore, the lovely folks at Singapore Tourism are bringing Keng Eng Kee chef Wayne Liew to Sydney for a 9-course degustation dinner on 4th and 5th of March. For details head here.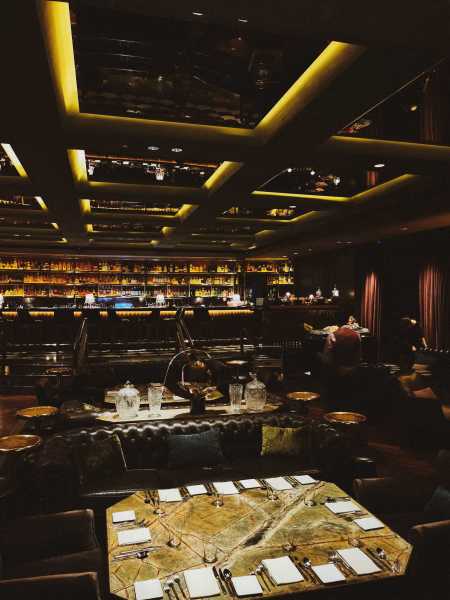 Drink
For more of a boozy affair, especially on a Sunday, hit the 11th best bar in the world for the perfect mix of cocktails and small plates. For S$163 per person, you end up with free-flow cocktails, wines, and beers, alongside a mix of indulgent food stations covering everything from a roasted carvery to DIY alcoholic milkshakes. Cocktail wise, the brunch soda is a nice kicker, so find a dark corner and dig in.
Escape the city and grab a paella by the beach in Sentosa. Located at the less populated end of the famous Tanjong beach, find a seat on the alfresco terrace by the private pool and soak in the ocean breeze. Themed colourfully like the beaches of Barcelona, you'll be downing delicious cocktails and hearing the echoes of "mojiiitooo" in no time. The tapas aren't a bad shout either.
Slow things down with a visit to this unique Singaporean offering. Brass Lion distillery has been on a six-year journey to create a spirit suited to the Singaporean weather. Hit up their space in Alexandra Terrace to fit in a tasting and get a sample of their signature Singapore Dry gin or their Instagram trendy purple/blue Butterfly Pea gin, all distilled right in front of you.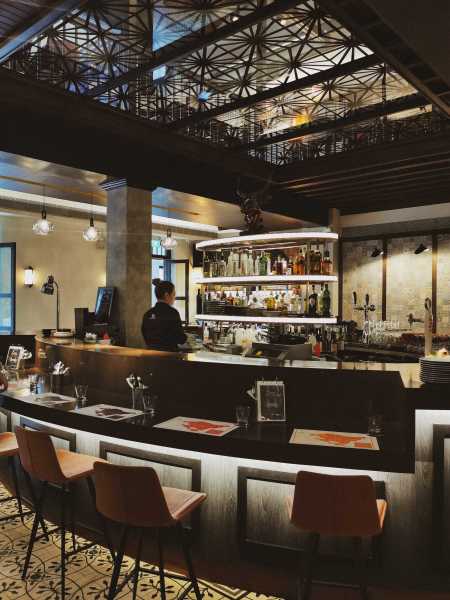 Night
Eat
A unique creation of lawyer-turned-chef Woo Wai, the MasterChef Asia winner caters towards contemporary Chinese tastes. The unique location in a traditional shophouse on Boat Quay helps to create a modern twist on Asian culture, with an approach based on a casual yet personalised approach to hospitality. Sit down to enjoy the modern and minimalist style of dining for your classier type of evening.
If homely meals are more your vibe, The Quarter is home to Singapore's best salted egg menu options, created around a unique charcoal grill offering. Located on the ground floor of an unassuming office building, the venue brings together sophisticated takes on generally messy Singaporean classics. No longer will your fingers get sticky in the chilli sauce with slickly delicious small plates. Pair with some salted egg fries and you have the ultimate setup.
Drop into Singapore's only dedicated pintxo bar, a stunning tribute to the Basque region hidden in the back hills of Singapore. A diverse selection of beers and creamy San Sebastian-style small plates are delivered in an intimate kitchen setting, meaning you sit at a bar across from the chefs preparing them and get a nice warm story around each dish. The txuleta prime rib and diced octopus are definite highlights on the menu, so indulge alongside their signature Rebujito cocktail. Once your belly is full, finish with an exploration of the surrounding gardens and space of the Alkaff Mansion in which you'll find the restaurant itself.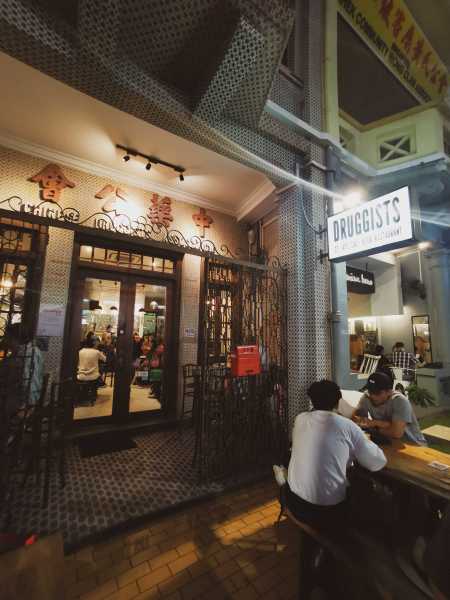 Drink
Centred around tea-finished spirits and cocktails, all encapsulated in a unique rooftop setting, The Other Roof has a lusciously designed bar that bleeds from the interior to the exterior seamlessly. Featuring over 400 spirits all finished with tea in house and bringing a delicious tang to classic cocktails all round. Clear out a spot and watch the sun go down.
With over 23 beers on tap, you're never going to run out of the good stuff. Situated in the Chinese Druggist Association building, this bar regularly rotates through hoppy lagers, India pale ales, stouts, sour beers and seasonal fruit beers with ease. So if you're sick of Singapore sling after Singapore sling, down some cold ones with the crew here to finish the night.
RELATED: Singapore's Nightlife Is Taking New York & London Head-On