In the competitive world of hotels, Plesner Architects has upped the ante by deciding to forgo all the usual metropolitan hotspots in favour of Negev desert. Starting from whenever international travel can officially resume, you can book a stay at the partially buried – and fully singular – Six Senses Shaharut Hotel: 46 acres of real estate spread across land in the southern part of Israel.
Built in a manner which delivered "architecture woven into the natural elements", Plesner Architects has made use of:
local materials (i.e. flint, limestone, wood)
local craftsmen & artisans (i.e. masons, carpenters, welders)
regional craft (i.e. ceramics, limestone walls, pergolas)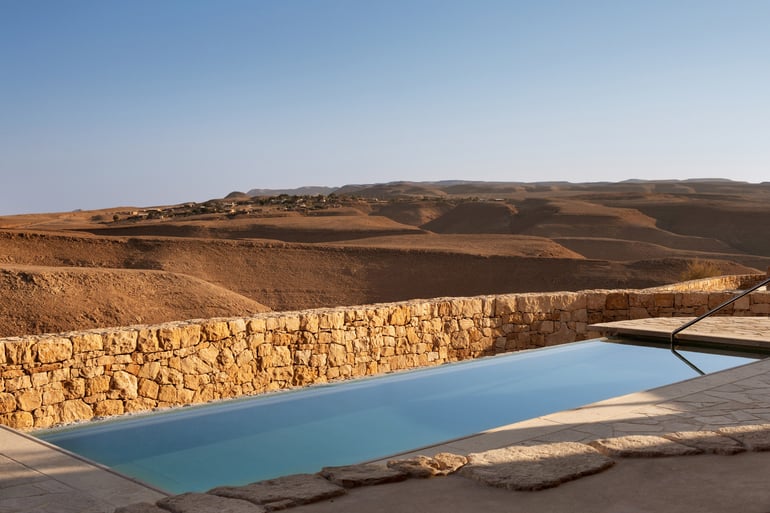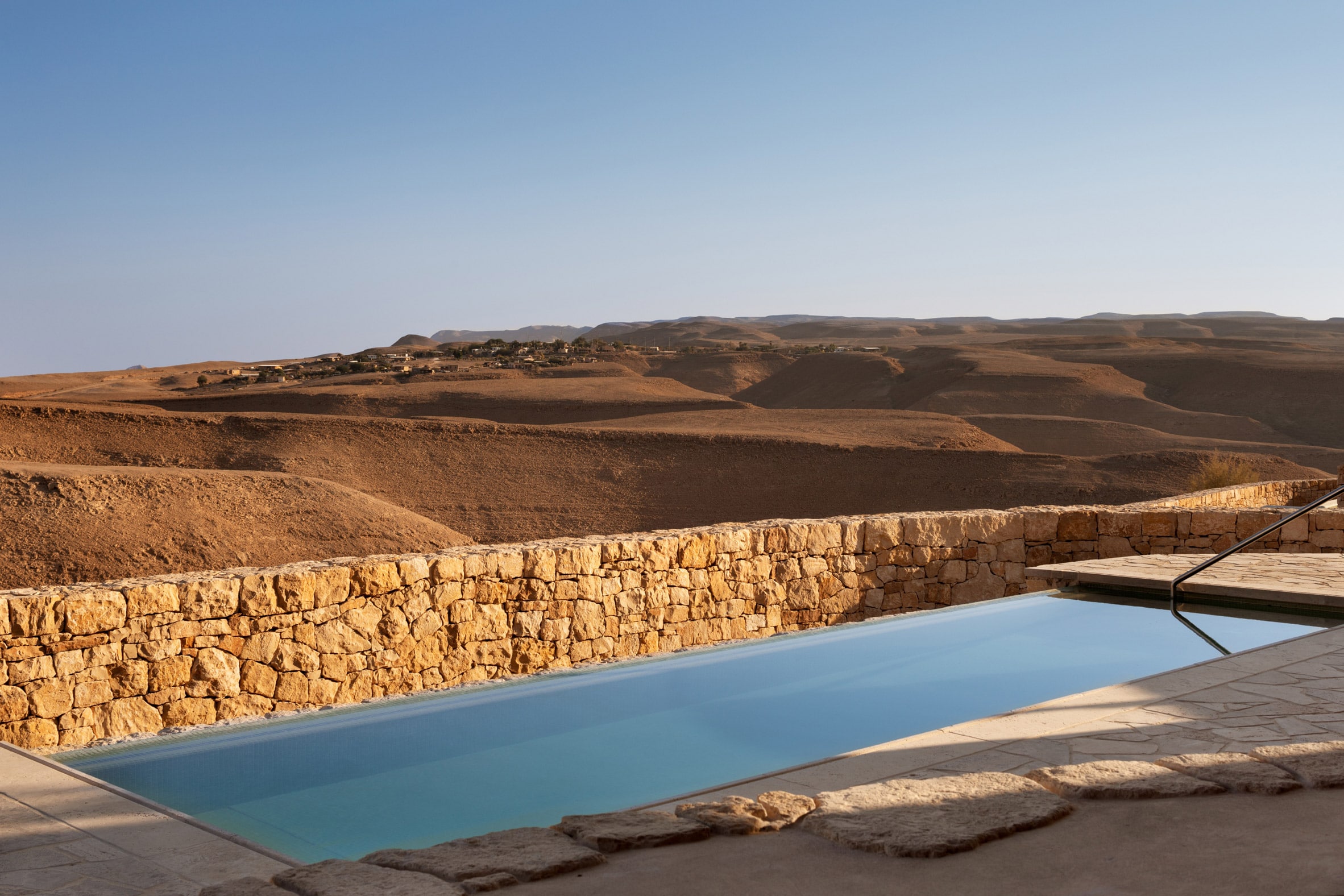 According to Dezeen, the visual design, is a nod to the region's ancient civilisations. More specifically, that of the nomadic Nabataeans from over 2,000 years ago who were notably skilled traders; as well as being quite talented when it came to carving spaces into cliff. "Quite talented" may be a bit of an understatement, considering they have the city of Petra in their CV.
With sweeping visual access to both Arava Valley as well as the ridges of Edom mountains, every suite offers a private patio allowing guests to enjoy said views. The larger villas even hold private swimming pools to let you literally and metaphorically soak it all in. Other key amenities include private spas, steam rooms, gyms, and Boffi Kitchens.
Those who choose not to stay at a villa, however, need not worry about missing out. As Six Senses Shaharut comes with a communal spa, indoor pool, outdoor lap pool, gym, yoga studio, as well as several restaurants.