For the suspiciously low price of $35, Airbnb is letting you stay at the McCallister family's house featured in Home Alone (1990) for a single glorious night. $35. Hell, anyone who felt so inclined could conceivably slap down $50 and tell those filthy animals to keep the change.
Offered by some Disney marketing intern masquerading as Buzz McCallister – older brother to Macaulay Culkin's Kevin McCallister, originally portrayed by Gideon Jacobs – the iconic residence will be open to guests on December 12th. So not quite Christmas time, but close enough to preserve the promotional gimmick.
"It's a holiday wish come true: a cozy holiday scene with twinkling lights and a perfectly trimmed tree awaits you at the McCallister "castle" (oh, and so does my pet tarantula – mind watching him for me?)," reads the listing.
---
---
RELATED: 'House of Gucci' Villa Now Available To Rent On Airbnb
"This holiday season, we're playing by my little bro's rules, so feel free to eat junk food, watch rubbish on TV, borrow my dad's aftershave, and choose your own adventure with a legendary battle plan as a guide. Just stay out of my room, okay?"
"After you've worked up an appetite, you can feast on all the comfort food your heart's desire, including plenty of Chicago's finest pizza, and a candlelit dinner of microwavable Kraft Macaroni & Cheese. Then, when you're ready to wind down, you can enjoy a viewing of the film franchise's newest holiday adventure, Home Sweet Home Alone on Disney+."
… and there it is.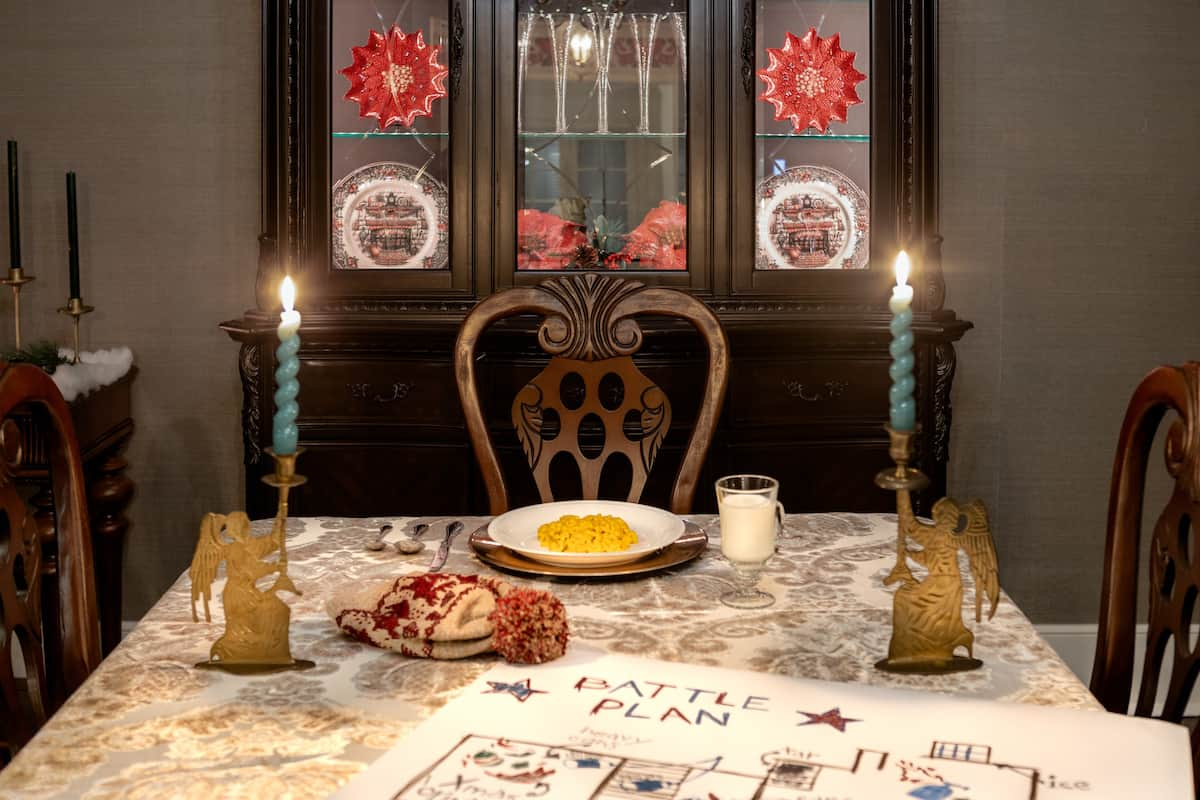 A member of Buzz's "McCallister Security team" will also be on-site to ensure a comfortable stay, showing guests around, arranging meals, and even gifting a LEGO Ideas Home Alone build set.
In keeping with the spirit of the holidays, beyond corporations attempting to cash in before the new year, Airbnb has pledged to make a one-time donation to Chicago's La Rabida Children's Hospital, which is dedicated to maintaining + improving the quality of life for its patients.
The Home Alone house will be available to book via Airbnb from December 8th at 6:00 AM (AEDT).
---
---