It's the mecca for powder hounds worldwide. There aren't many places on the globe where you can guarantee snow sure and good times more so than Japan.
Its popularity, then, brings with it an overwhelming multitude of accommodation options that will leave your head spinning. To save you the hassle we've put together our picks for Japan's best ski hotels.
Before even you even start considering hotels, however, you're faced with a rather tough dilemma. Half of your team might want to go to Hakuba, the other half are backing Niseko. There are other options, of course, but those flights you saw on sale will most probably be catered to one of these two.
---
---
This little infographic from Trivago might be able to help out.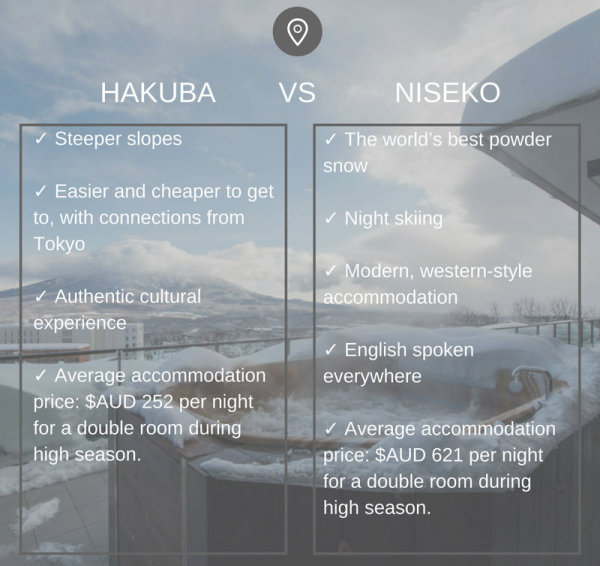 While we can't make this decision for you, an in depth brief on the best accommodation options for each resort should be able to solve the latter of your issues. Remember, for the chalets, the more mates you get on-board the cheaper it will be for everyone.
NISEKO
Shiki Niseko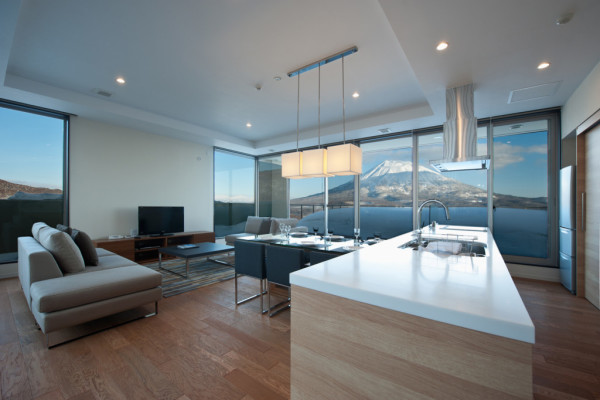 If you want a clean, minimal Japanese hotel style with a self-contained apartment feel, the Shiki Niesko is a safe go-to option. Each room comes with an open plan living area and a fully equiped kitchen and laundry room to ensure you're self-sufficient for your entire stay at the resort.
What caught our attention were the incredible floor to ceiling windows with surround views of Upper Hirafu Village. If the pow gods are having a good day (which they probably will be at this resort) you may wake up to a wall of snow boxing you in on all sides.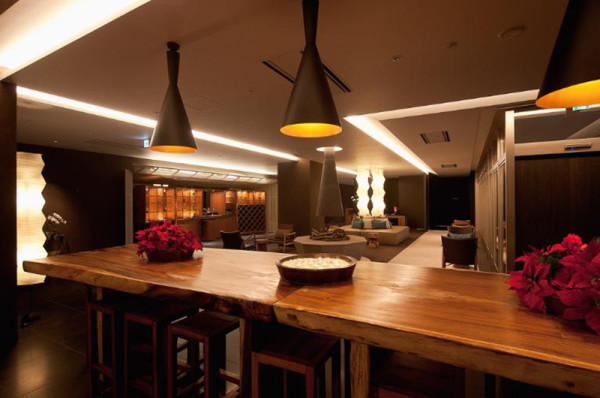 Available in one, two and three room variants, not to mention the exclusive penthouse option, you'll undoubtedly have enough space for everyone at Shiki. There's also a Michelin-starred Japanese-French fusion restaurant in the hotel if you're keen to splurge, or a supermarket nearby for those opting for the on-mountain homemade sandwich.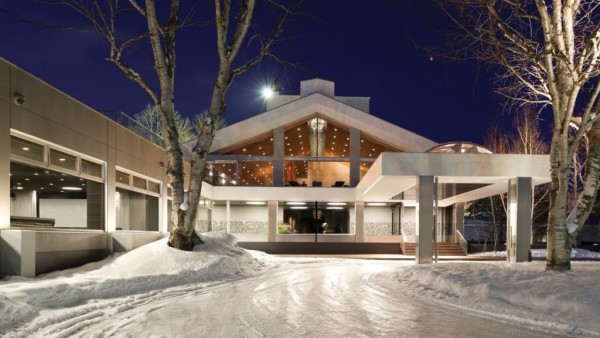 This is about as good as an all-rounder village resort hotel can get. The recently refurbished ski-in ski-out Green Leaf Niseko Village has over 200 rooms, although all rooms are suited to accommodate only three guests at a time.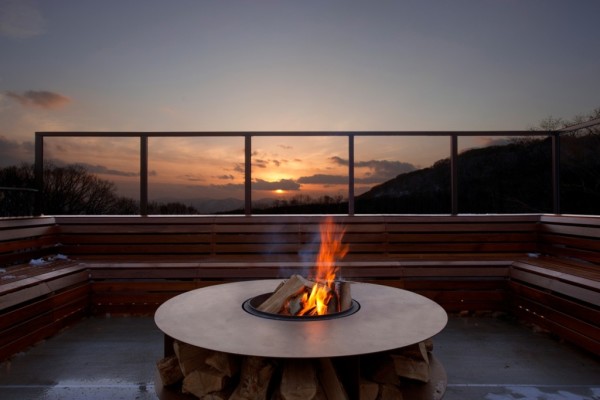 While not the perfect option for a huge week away with the boys, a rooftop wood burning fireplace and an outdoor natural thermal pool might be enough to convince those travelling in smaller parties. It's also got an in-house ski shop to sort you with that last minute wax to get you primed for the slopes when you're in a hurry.
---
---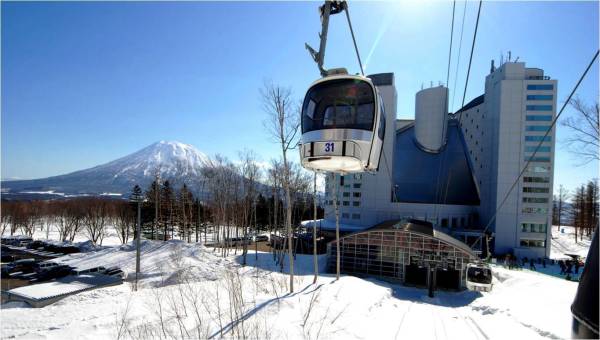 We were quite close to leaving this one out, for the sake of originality and also to make space for some lesser known options. The Hilton, however, really is the package deal when it comes to Niseko resort hotels.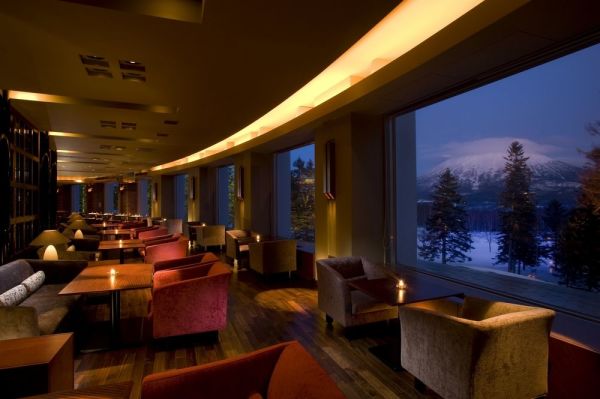 For one, it has direct access to the mountain with its own guests-only gondola. Marvel at your room's unparalleled view of the surrounding mountains, take a plunge in the outdoor onsen after a hard day working those muscles, and go hard at the karaoke bar once you're back in full form later that evening.
The Vale Niseko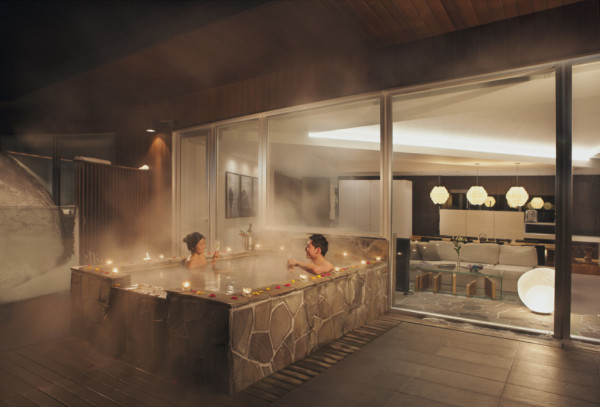 This one's for the romantics; we think the outdoor hot tub should speak for itself in that regard. The Vale Niseko sits towards the prime, exclusive end of the accommodation spectrum in Niseko, offering limited variants of 49 rooms and two ultra-chic Penthouses.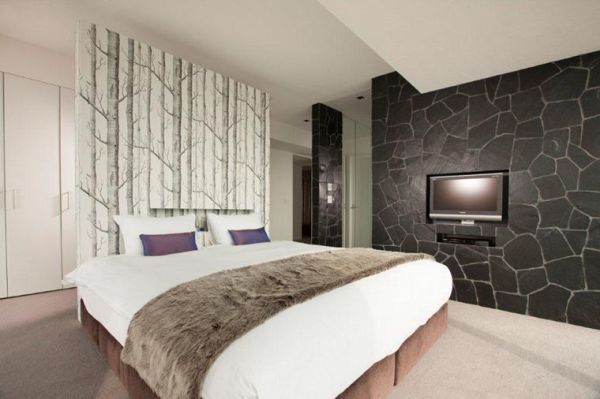 It's only a minute's walk to Upper Hirafu Village and literally five metres from the chairlift. And while you may think something like this is strictly a couples only retreat, the penthouse (pictured) can fix a maximum of eight people – and we challenge you to do the same in the hot tub.
Hakuba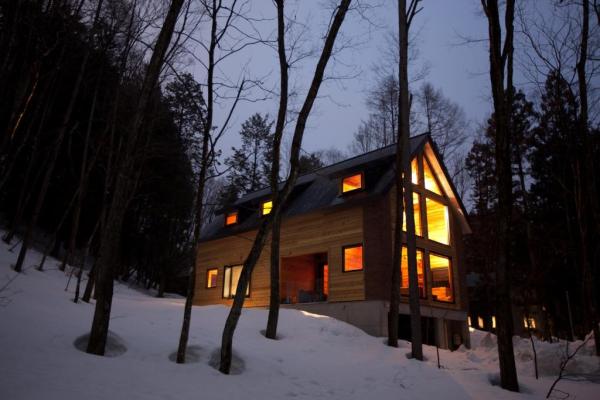 We're starting strong with this one, and while it's out of most people's price range, its exclusivity has well and truly earned itself a mention. One Chalets operate two, ultra high-end luxury chalets in Hakuba. They're the stuff of Russian billionaire's weekend getaways and high level corporate retreats.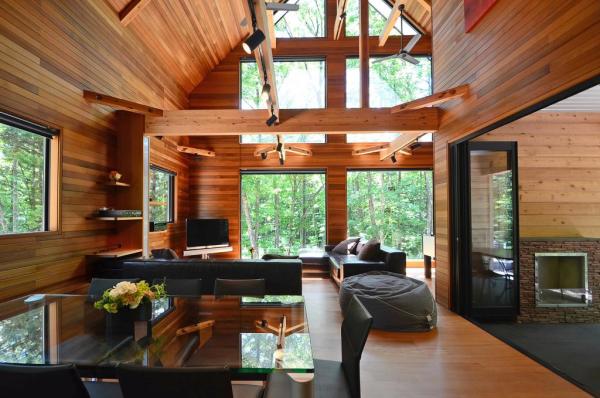 The first, Phoenix One is a three story Japanese cedar chalet nestled in the deep snow up in the quiet surrounding forests of Hakuba. It boasts hydronic floor heating, a full kitchen, gymnasium and infinity edge granite bath. Your own 4×4 vehicle is included in the package and the chalet itself can host a maximum of 10 people.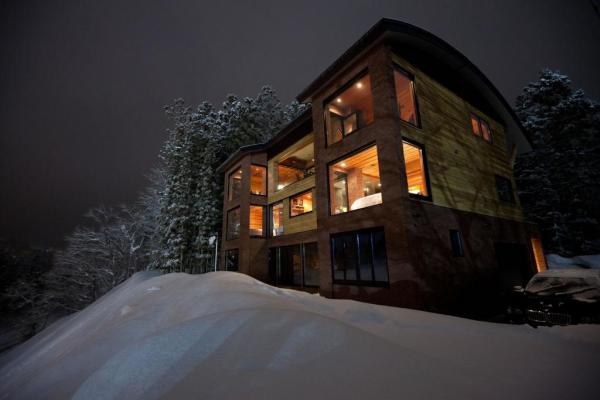 Equally as incredible, if not more so, is the One Happo, self titled as the most impressive ski chalet in Asia. Directly opposite the Olympic mountain of Happo One, it will be a surprise if this ridiculous concoction of cedar, glass and marble doesn't make the next Bond film. It's facilities and services are similar to its sister lodge, and we're glad we're not the ones having to make the choice between the two.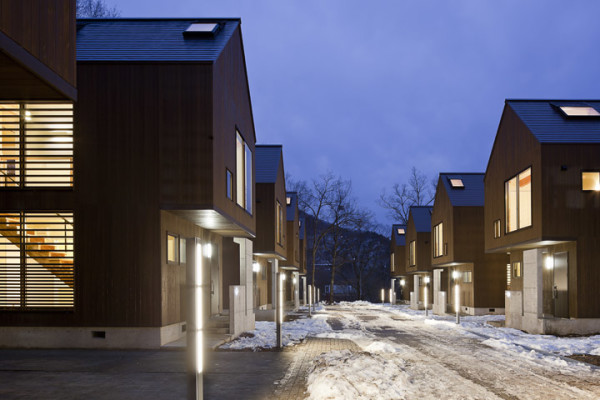 If you're after the secluded and homely chalet vibe but aren't on Forbes' rich list, try out one of these minimalistic cabins from Gakuto Villas. There are 12 two-story timber villas available, each with bright interiors and a maximum capacity of six people. It's around $850 AUD per night during high season, but again, split between a crew and that's not too bad at all.
---
---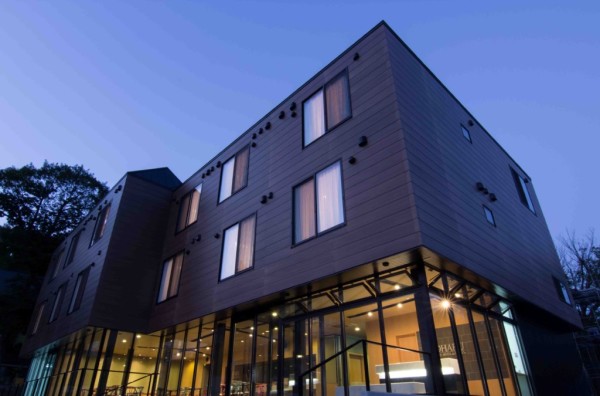 Located in the Wadano no Mori area, Koharu Resort is home to one and two bedroom suites, perfect for groups and families looking for fully self-serviced apartments. Japan's common wooden décor resonates throughout the resort, quietly accenting its soft luxury vibe.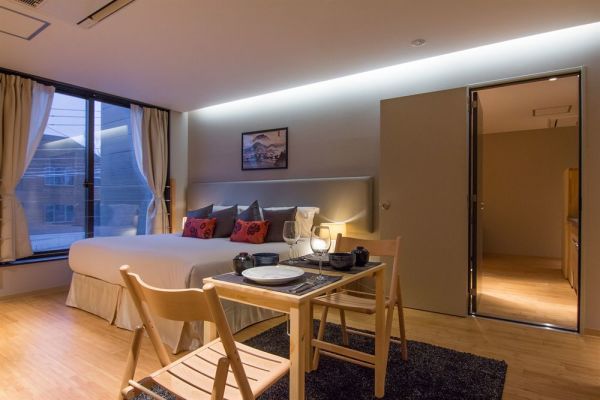 The rooms are spacious, leaving plenty of room for you and your guests to spread out over the course of your stay. Their own version of a Penthouse almost offers too much room to relax.
Regardless of your pick, resorts like these book out very far in advance for peak times. If a Japow trip is on the cards, get your team on-board ASAP and get it locked in.