When you think of idyllic tropical holiday destinations, the white sand beaches of Fiji or the cigar lounges of Cuba are probably what immediately comes to mind. However, with the upcoming opening of the La Maison Palmier in the vibrant city of Abidjan, Côte d'Ivoire, there's a new destination in Africa that should be front of mind.
The new boutique hotel is the latest member of the Design Hotels family, set to be the first destination in West Africa represented by the group. Less than half an hours drive from the Atlantic Ocean coast, La Maison Palmier is located in the residential enclave of Les Deux Plateaux, a popular spot for locals and travellers alike.
The sprawling complex spans nine buildings, the architecture of which was overseen by Abidjan local Desiré Mbengue, while the interior spaces were imagined by Maxime Liautard. The now completed property features more than 200 different palm tree varieties that surround the low-slung buildings, which offer luxuriously high ceilings, custom terrazzo flooring and a fit-out that focuses on locally sourced materials.
---
---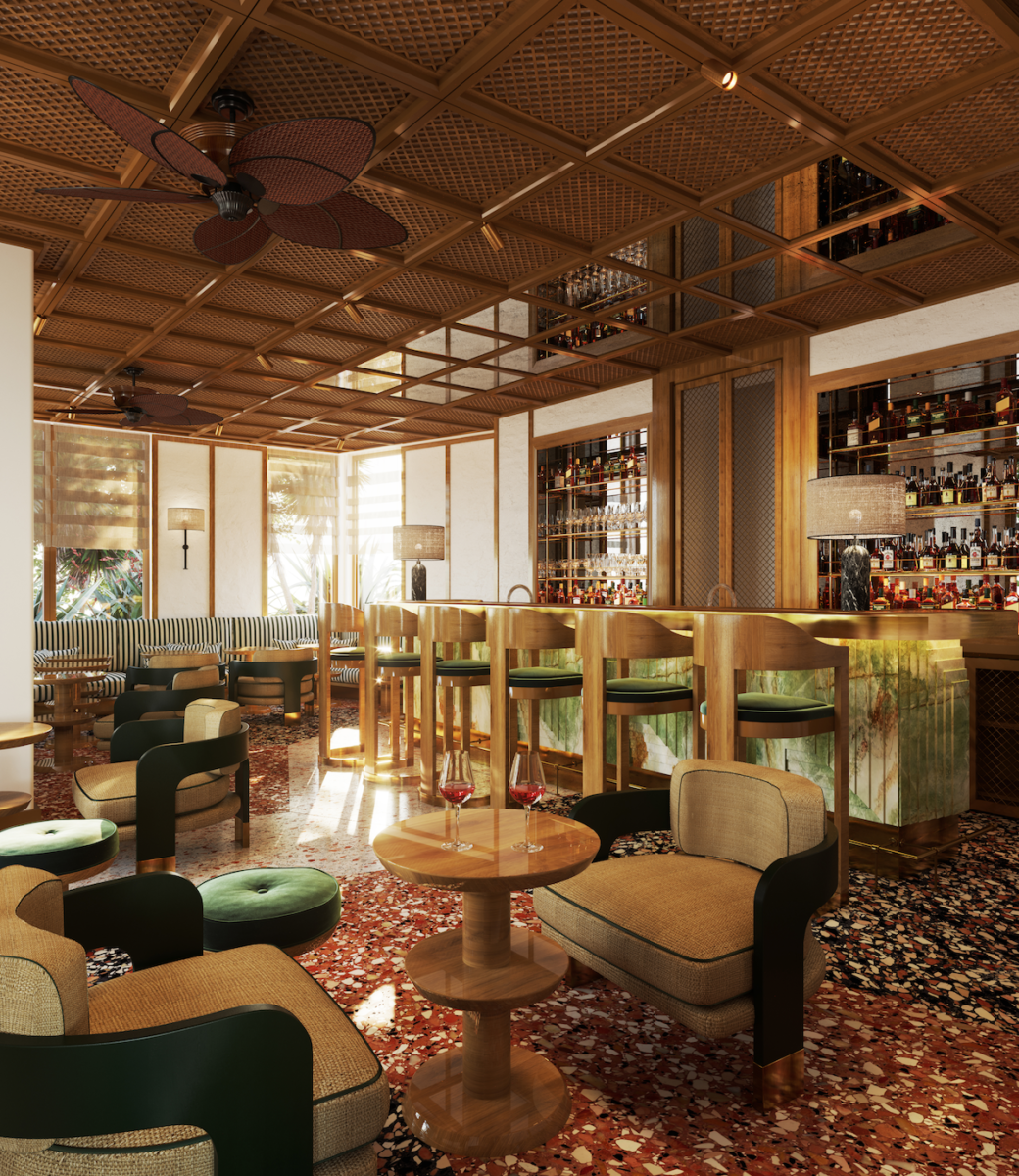 RELATED: Paris Is Always A Good Idea, Especially At The New Bulgari Hotel
La Maison Palmier boasts a total of 74 guestrooms, all of which have been carefully curated to present a tranquil space within the tropical paradise. The various suites feature bespoke carpets in rich reds and greens, which contrast the wooden panelling of the walls and serve to highlight the attractive Art Deco design details.
The boutique hotel also features a swimming pool checkered with green marble, numerous terraces through the property, and of course a restaurant and bar for guests keen to enjoy a night in. Respectively called Le Bistrot Palmier and Le Bar, the venues are stocked with locally sourced ingredients and produce, combined in a menu of contemporary French and international cuisine.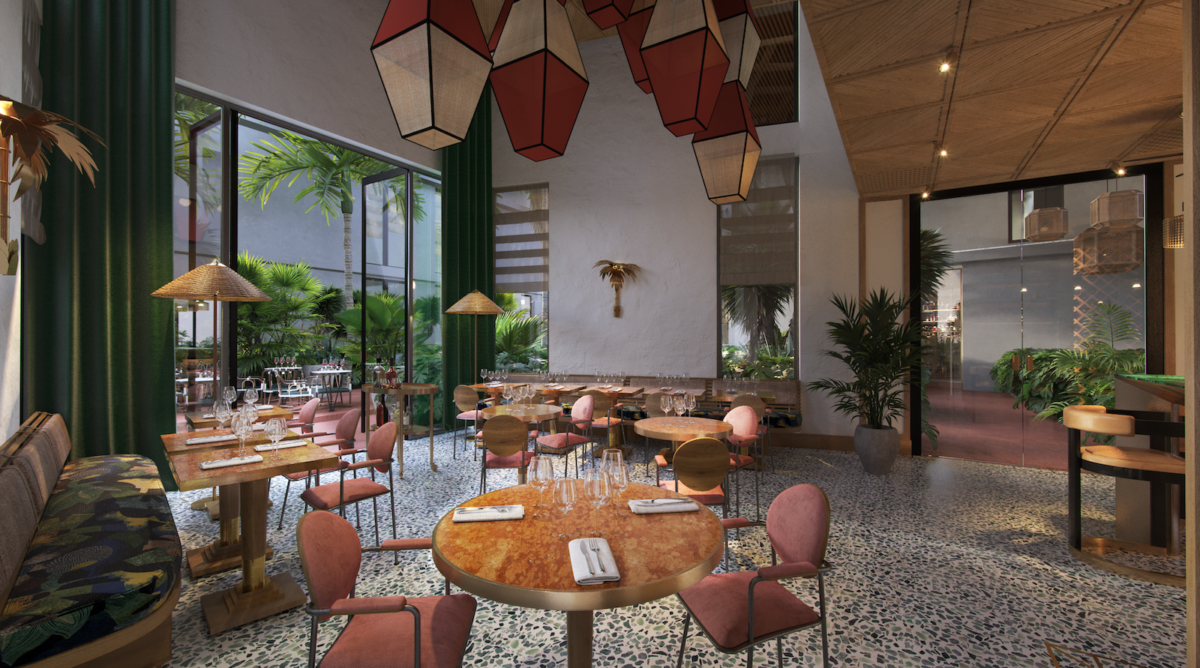 While lying by the pool with the hotel's signature cocktail in hand is an immensely compelling way to spend a few weeks, La Maison Palmier also has a fitness centre for those looking to sweat it out a little. Complete with state-of-the-art exercise equipment, yoga mats and even personal trainers to work with you on your goals, the hotel really does have something for everyone.
With an opening date set for April 2022, La Maison Palmier is an exciting new destination to enjoy, offering the perfect spot to experience a tropical holiday on a continent you might not have considered before.