While vague plans were announced a few years ago, it looks like the team behind Six Senses Svart in Norway is ready to detail exactly what the incredibly unique property has in store when it opens in 2024. Positioned at the foot of the gigantic Svartisen glacier, this eco-conscious 94-room hotel sets futurism and sustainability against its immense natural setting, looking like a true gift to mother nature and a luxurious way for guests to enjoy a carbon-neutral stay without compromising on comfort.
Through various inventive technology and specific architecture, Six Senses Svart has achieved what very few modern resorts have managed. It's the first net energy-positive destination in the world, making the property a groundbreaking example of contemporary luxury and a blueprint for sustainable development, timed perfectly as the demand for such properties continues to climb and the hotel industry scrambles to make the progressive pivot.
Suspended on wooden poles submerged into the glassy, unforgiving waters of the Holandsfjorden fjord – without disturbing the seabed – Six Senses Svart looks like a UFO that's just gently landed a stone's throw from Norway's second-largest glacier. Off-grid doesn't quite cut it; this compelling snapshot of pure, progressive luxury is completely separated from any trace of society, cradled by nature and mirroring that with earthy, organic materials that use the least embedded energy possible.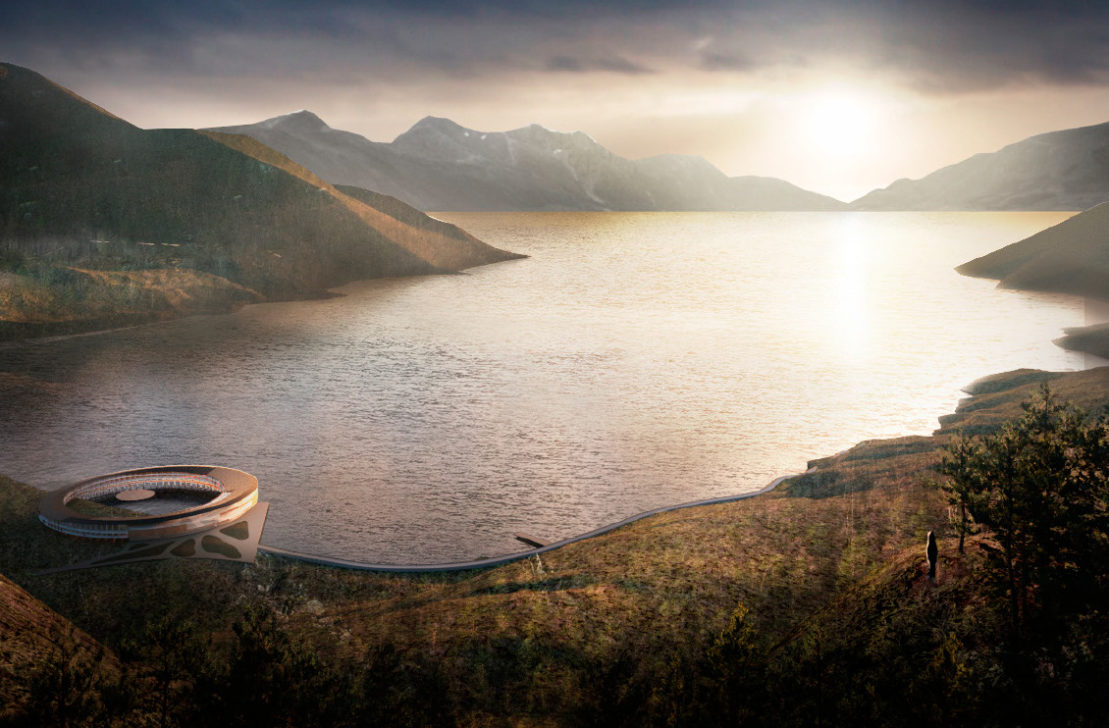 "Svart" means black and blue in Old Norse, which is a reference to the natural heritage of the Svartisen glacier that falls within the famed Arctic Circle. Hence, visiting in winter would be the most ideal given the night sky will be lit by the Northern Lights, and the guest rooms look comforting enough to atone for the harsh conditions.
Six Senses Svart will be the first Scandinavian property for the renowned luxury brand, which owns and operates high-end hotels in Maldives, Fiji and South Africa. And while Six Senses has always been highly regarded for balancing uncompromised luxury accommodation with the environment, it's no stretch to say this ambitious project marks one of the biggest steps the company has taken thus far.
Norwegian firm Snøhetta has been tapped to shape the hotel's spaceship-esque facade, which has been inspired by Norway's deep and complex fishing heritage. The concept is furthered by elements inspired by traditional fisherman's cabins (known as "rorbu") with features worked specifically to mirror the A-shaped structures (known as "fiskehjell") used historically for drying fish.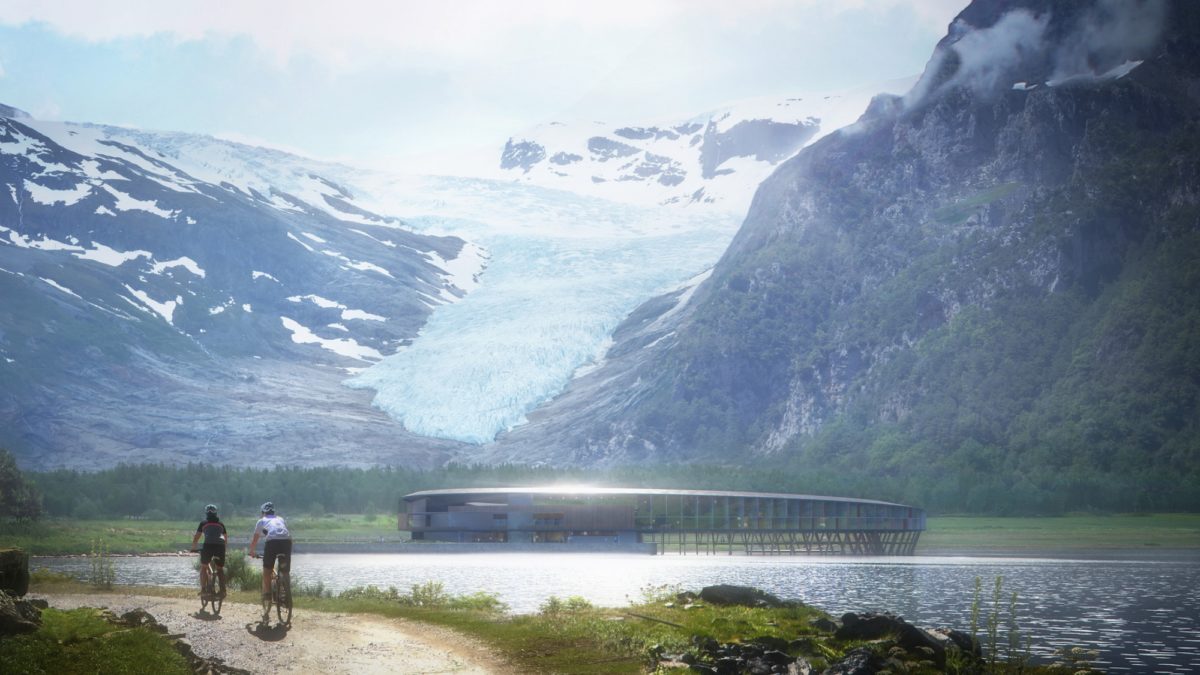 RELATED: Little Park New York Is A $335 Million Marvel Of Waterborne Architecture
Award-winning Danish design studio, Space Copenhagen, has come on board to curate the hotel's interiors to align with a distinctively Scandinavian aesthetic. This translates to a lot of clean, minimal design complemented by long art-filled corridors and numerous references to the wild landscape of the Arctic Circle.
Six Senses has formed a "Svart Touch" wellness concept to act as guiding principles for the design, hinged on the ideas of nature, sustainability, non-invasive touchless technology, wellness and mindfulness. Given the project has been a long time in the making, steps have been taken to ensure that none of the design pillars are "bolted on as an afterthought."
Solar energy will play a central part in the accommodation, harvesting enough to power the entire system including the auxiliary features like a boat shuttle and various other adjacent operations. The goal is for Six Senses Svart to be the northernmost implementation of the Paris Agreement and a glaring example of carbon neutrality being both feasible in such a sophisticated luxury development, as well as profitable.
"Sustainable properties call for extraordinary creativity, and Six Senses Svart takes us to a whole new level in terms of pushing boundaries," said CEO of Six Senses Neil Jacobs.
"The concept has become bigger than the project itself, as it will provide a futuristic showcase for what can be achieved in terms of sustainability and energy solutions, and therefore a blueprint within our hospitality industry and the development sector in general."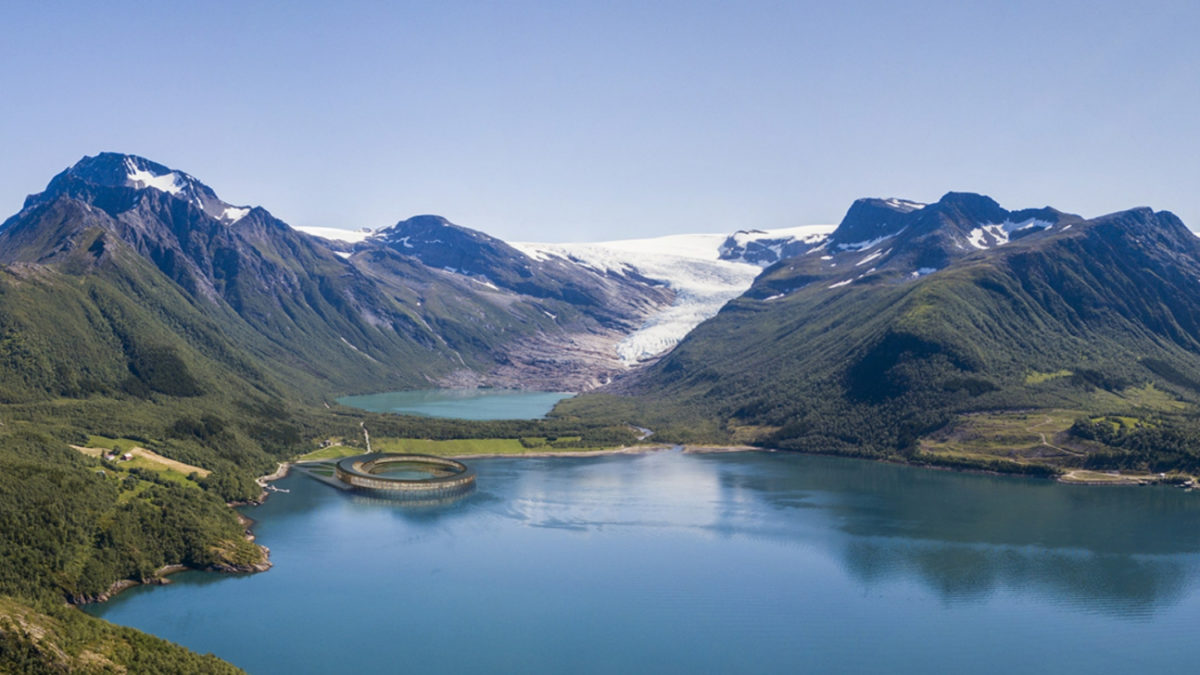 Current plans indicate that such an energy-positive building could deliver 89% percent of the 45% decrease in emissions required to reach the scenario where global warming is limited to 1.5°C above pre-industrial levels. As such, a lot of eyes appear to be on Six Senses Svart, banking on how it can be deeply satisfying to luxury travellers yet still satisfy the need to protect the environment.
Restorative works both ways here. Six Senses has always been built on the idea of wellness and rejuvenation for guests, but it seems nature will be getting a much-needed massage as well. While at the hotel, travellers will be encouraged to untether themselves from the stresses of everyday life and make use of Six Senses' curated sleep and wellness programs to make as much of energising stay as anything else.
It's certainly a compelling, and arguably more adventurous alternative to your typical Bali wellness retreat, and if all the promises are realised it could very well be that Six Senses Svart puts any similar property to shame. Of course, a zero-waste dining venue – dubbed The Marketplace – and various educational areas which showcase "lifecycle living" initiatives have been included in the plans. This is in addition to The Alchemy Bar, which will create an environment using regionally-inspired scents and produce.
A property like this is obviously going to have a superlative spa and fitness experience, but a press release sent out to media this week also promises that the idea of wellness won't be confined to these spaces. Guests will be able to go as deep into integrated wellness as much as they want, without the whole didacticism that typically comes with such an approach.
RELATED: 12 Ecologically Sustainable Watches For Conscious Consumers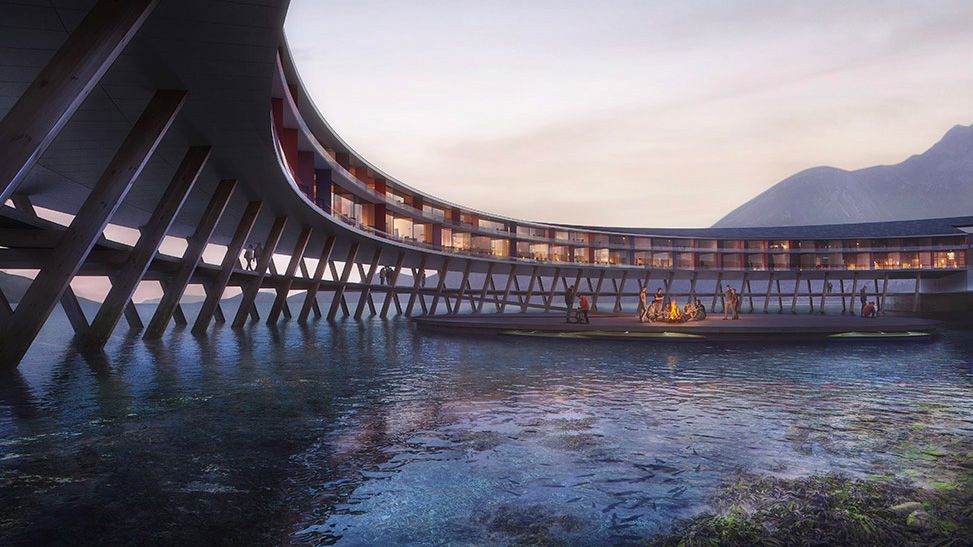 In other words, guests won't be bombarded with anything that they don't already choose to engage with. Yes, there's everything from compression boots and vitamin IVs to a dedicated biohacking lounge and sensory treatment suites, but anyone who wants to just lounge in the lap of Arctic Circle luxury can do so without the wellness initiatives, which will go as far as integrating wearable technology that has been specially developed for the property.
"Off-grid" and "carbon natural" are much more than just sexy buzzwords now, and by the time Six Senses Svart opens, these descriptors will be central when we start to realise a new gold standard of hospitality. These are obviously a big part of the messaging, as they should be, but we expect more details on the interiors to emerge as the hotel rushes towards its 2024 opening. We'll be updating this article as those details are released, including the all-important hotel rates.
Six Senses Svart is set to open in 2024.