Byron Bay's transition from Steiner-schooled commune to a digital nomad's paradise continues to approach it's final form, with upmarket accommodations, boutique shopping and Instagram-ready menus multiplying every year. Joining the ranks of these boho-chic lodgings is the recently opened Sun Ranch, located around 15 minutes from the heart of Byron Bay and immaculately fitted out with 70s-inspired interiors.
While there's little chance the 34-bed venue won't be plastered all over your Instagram feed this summer, Sun Ranch does admittedly look like a blissful spot to spend a week.
Founded by a group of 13 friends hailing variously from creative and hospitality industries, the sustainably-focused Balanced Earth construction firm was contracted to complete the renovation of barns and farmhouses that already stood on the property. As well as the addition of a 25-metre pool that looks like it belongs on the coast of Crete.
RELATED: 12 Best Byron Bay Restaurants In 2023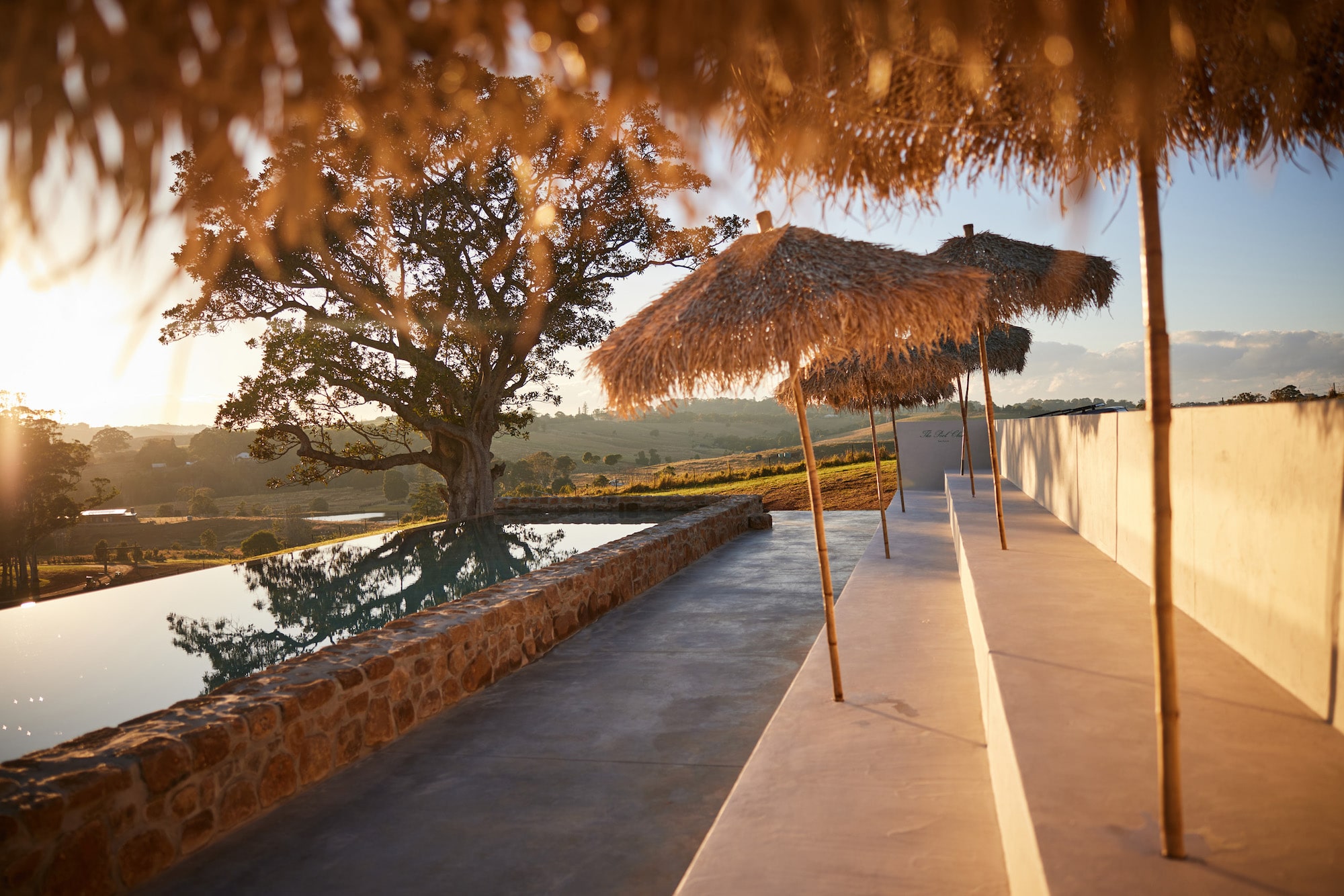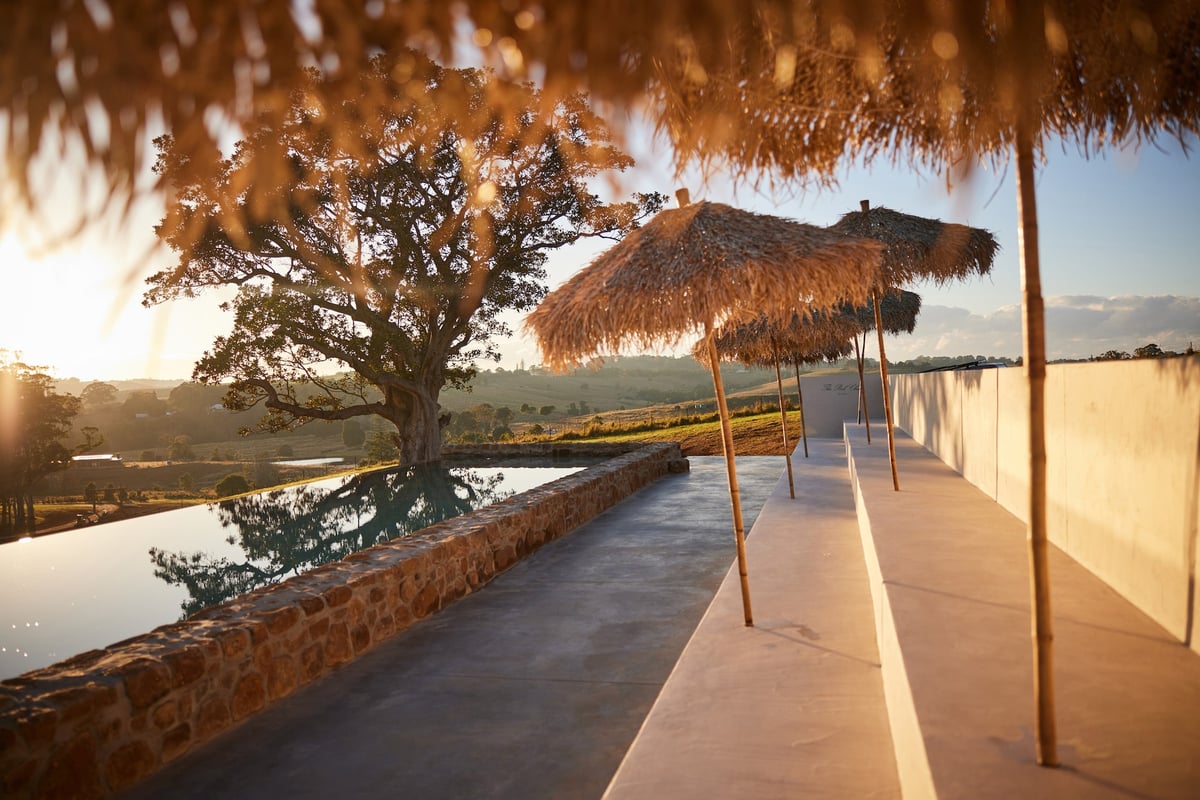 Inside, the fit-out is thoughtfully done and bespoke, with an earthy palate of tones that nicely complement the abundant exposed timber and tiling. Obviously, Ikea won't cut the mustard for furnishing Sun Ranch, with vintage furniture imported to Bryon Bay from around the world to add extra nostalgia and charm.
Beyond the tastefully appointed rooms and poolside lounging area, Sun Ranch also offers a complete suite of health and wellness activities, living up to its name with horseback tours and making the most of the surrounding landscape that includes 350 metres of creek frontage. There's also a whisky bar, lounge and an ice bath/sauna combo to sweat the booze back out.
Activities that need a more acquired taste include a cacao ceremony, astrology reading, yoga, and sound healing. We can only hope Dua Lipa made it onto the healing playlist.
As you'd expect from such a nicely finished eco-lodge, it shouldn't be thought of as an affordable weekend away, but if you're looking to spend a birthday or anniversary relaxing under the sun, Sun Ranch in Bryon Bay looks like a great way to do it. Currently, all rooms are a minimum of two nights stay, with Rambler Pool Rooms costing $1,700 (1-2 guests), Private Suites are $2,400 (1-2 guests) and Sun Ranch Barns (1-4 guests) ringing the till up to $2,900.