Recent years may have burdened Byron Bay with a reputation as Australia's most lavish playground for influencers and celebrities, but the forever postcard-worthy town and its surrounds still pack some serious punch for culture vultures and gourmands alike. So dense is the dining offering up in this breezy spot that choosing between the best restaurants in Byron Bay is possibly the only anxiety-inducing activity you can do in the famously easy-going town.
From a sleek new late-night wine bar, and the iconic Three Blue Ducks, to a two-hatted superstar, these are the Byron venues worth booking well in advance.
RELATED: A Weekend Guide To The Best Of Byron Bay
---
---
The Best Restaurants In Byron Bay:
---
Daughter In Law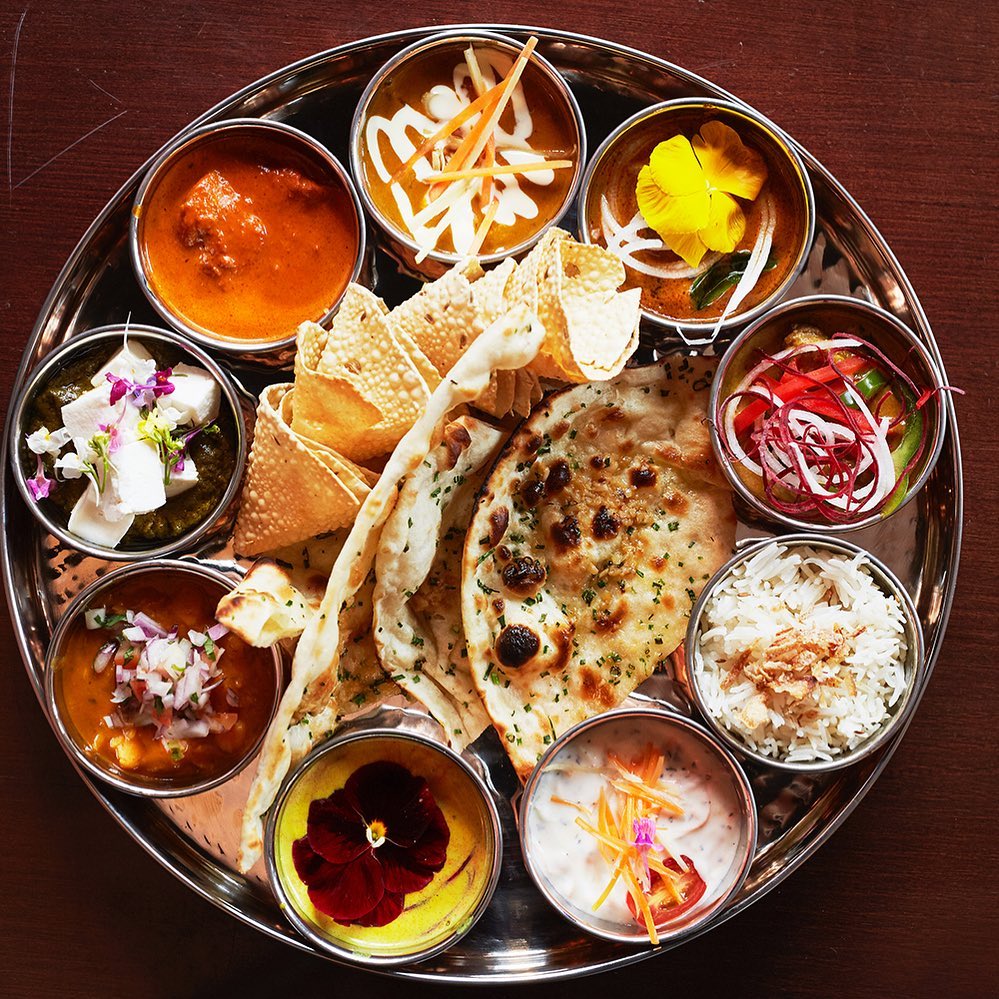 As the newest opening on this list of Byron Bay's best restaurants, "experimental Indian" kitchen Daughter In Law has brought something different and exciting to the area's trim, well-curated dining scene. Coming from renowned restaurateur Jessi Singh, it's an extension of his OG Melbourne restaurant, which eschews traditional Indian for something more modern and exploratory. Taking a more coastal approach than your typical Indian restaurant, the kitchen is built on rotating seafood, vegan, and gluten-free dishes to speak more sharply to Byron's already well established dining ethos.

Address: 22 Fletcher St, Byron Bay
Contact: (02) 9030 8801
Opening Hours: Monday – Sunday (4pm – 10pm)
---
Balcony Bar & Oyster Co.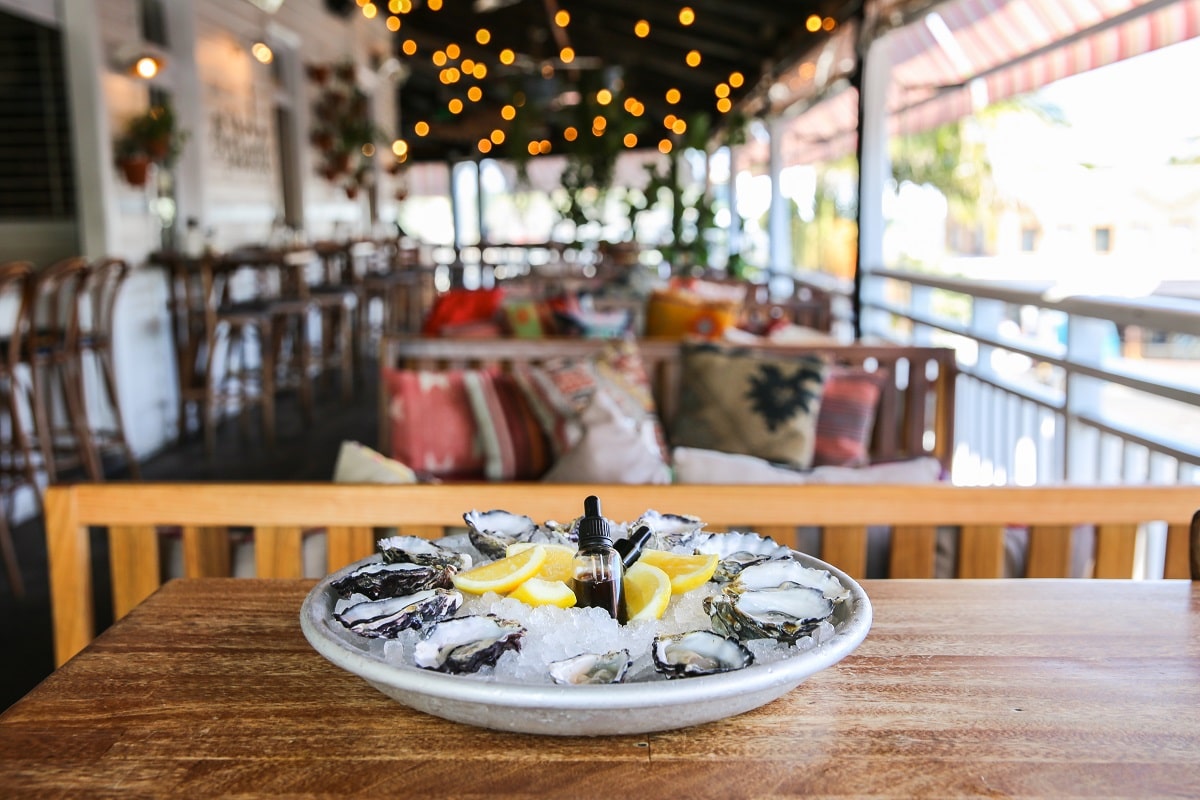 Though it can feel like the best restaurants in Byron change like the swell, Balcony Bar & Oyster Co remains a constant presence. Occupying pride of place above Jonson and Lawson Streets, this popular restaurant is a local icon where seafood, cocktails and people watching from the namesake balcony go hand-in-hand. The Hervey Bay scallop ceviche and Eyre Peninsula mussels are proof of love at first bite.
Address: 7/3 Lawson Street, Byron Bay
Contact: (02) 6680 9666
Opening Hours: Monday – Friday (12pm – 10pm); Saturday (10am – 11pm); Sunday (10am – 10pm)
---
Light Years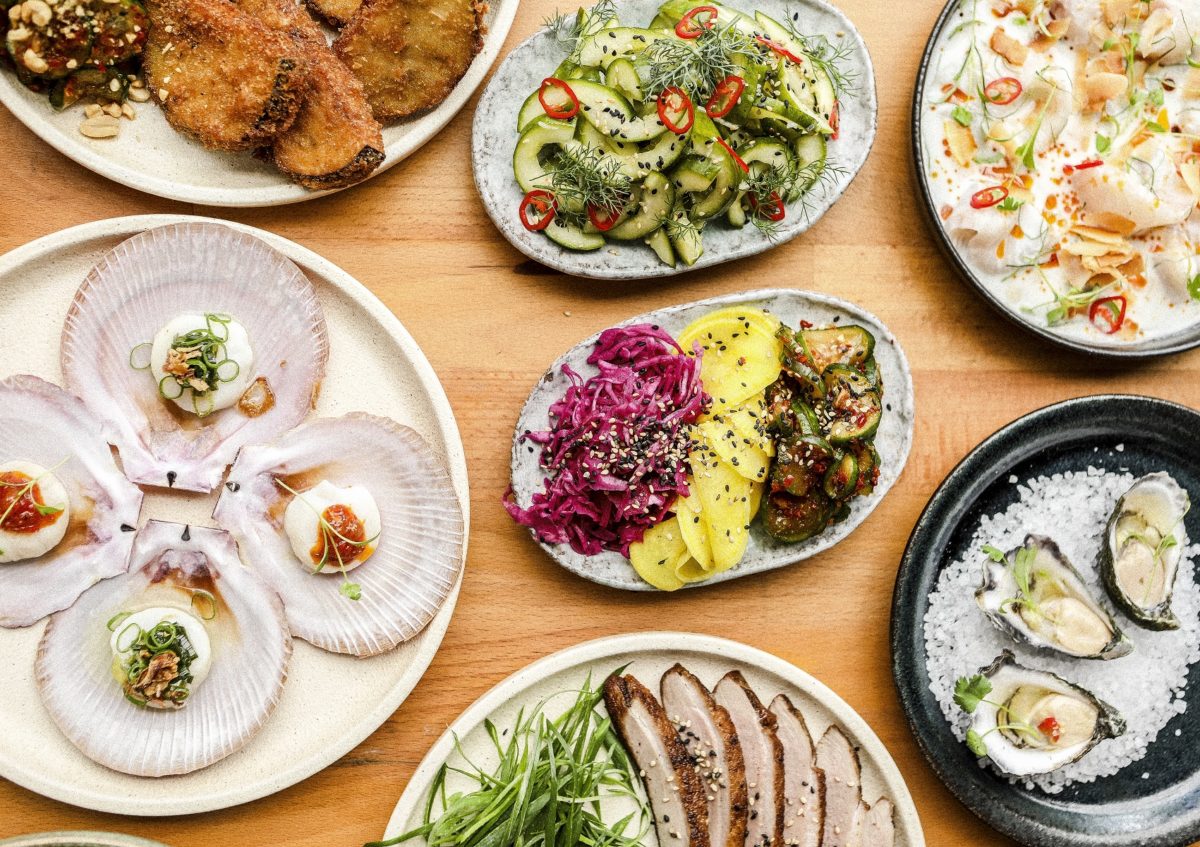 Modern Vietnamese done right. Tucked away down an arcade just off Lawson Street in the heart of town, Light Years is a retro-styled Asian bar and diner that's easy to miss but never disappoints. The shareable dishes look as good as they taste, with spicy Korean chicken bao buns, miso caramel eggplant and a turmeric coconut fish curry just a few must-tries.
Address: 3/17 Lawson Street, Byron Bay
Contact: 0423 138 538
Opening Hours: Monday – Sunday (4:45pm – 10pm)
---
Fleet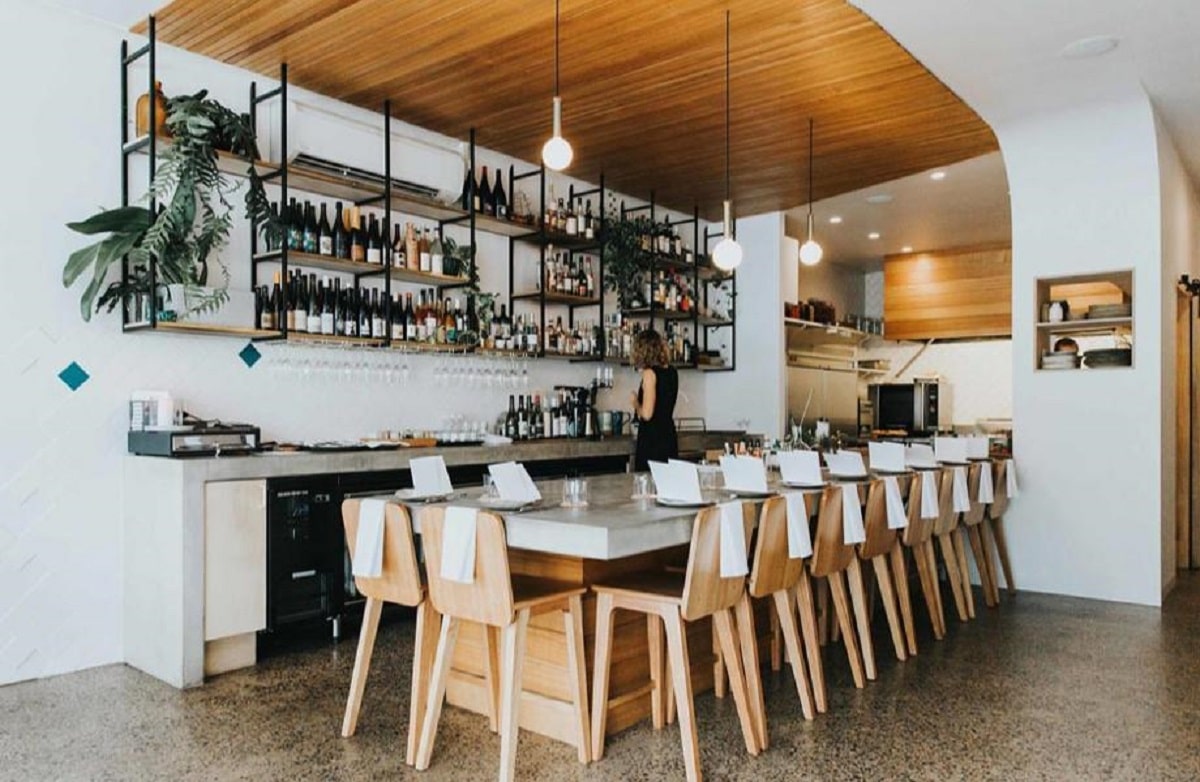 While Fleet technically isn't in town, it would be a crime to overlook this gem when looking for the best restaurants in Byron Bay. Just 15 minutes up the road, in the once-sleepy coastal village of Brunswick Heads, the intimate
two-hat restaurant is one of the best in the country. They make poetry out of potatoes; a symphony out of smoked mullet. The venue is rather small, seating just 14 diners at a time, so spots tends to book out several months in advance. Keep checking the website though, cancellations have been known to free up a space at the last minute.
Address: Shop 2/16 The Terrace, Brunswick Heads
Contact: (02) 6685 1363
Opening Hours: Thursday – Sunday (3pm – 11pm)
---
---
---
Three Blue Ducks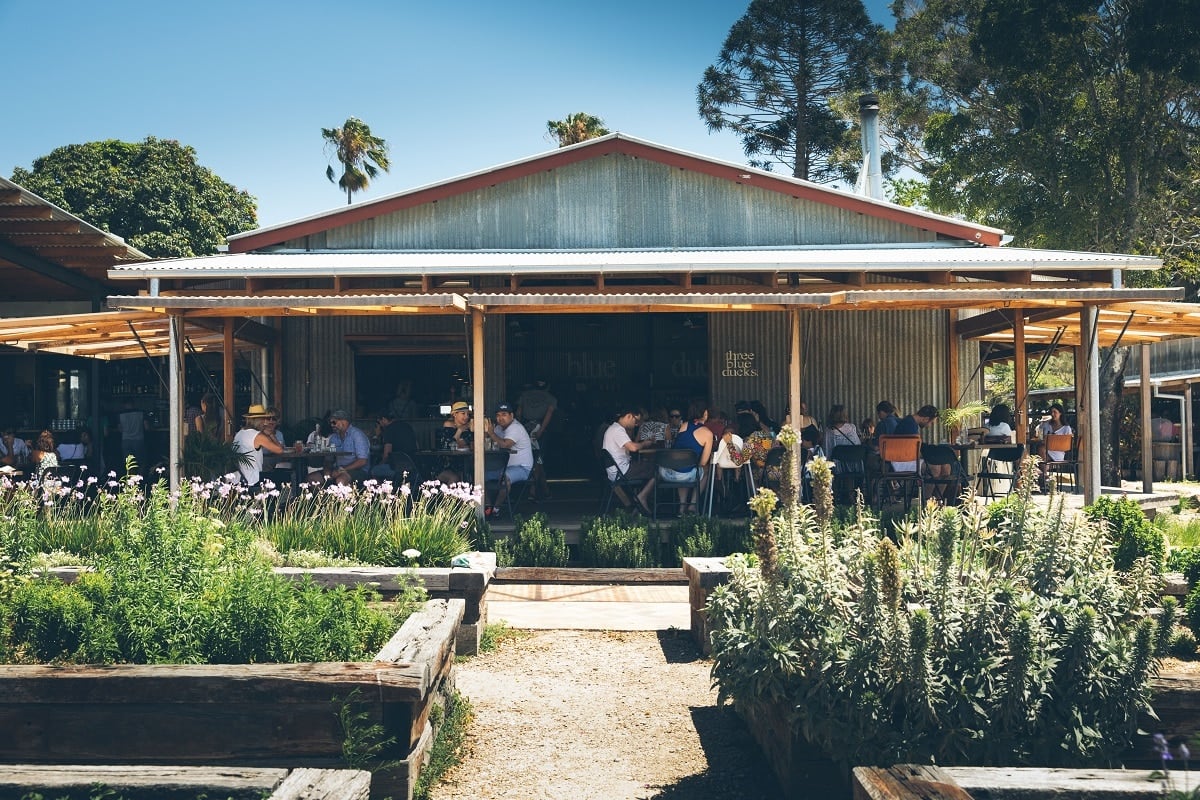 It's hard to believe only five years have passed since The Farm launched in Byron Bay. The 80-acre working farm – home to the show-stealing Three Blue Ducks – has had such a massive impact on the town, embodying the paddock-to-plate philosophy to a tee. The Ducks has been there since day one. Their flagship restaurant, together with a bakery and produce store, is the perfect hang for lazy long lunches or dinner with good vibes and simple food prepared with absolute faith in the flavour and vitality of local produce.
Address: 11 Ewingsdale Road, Ewingsdale
Contact: (02) 9389 0010
Opening Hours: Sunday – Wednesday (6:30am – 2:30pm); Thursday (6:30am – 2:30pm, 5:30pm – 9pm); Friday – Saturday (6:30am – 9pm).
RELATED: Inside Chris Hemsworth's Byron Bay House
---
Oma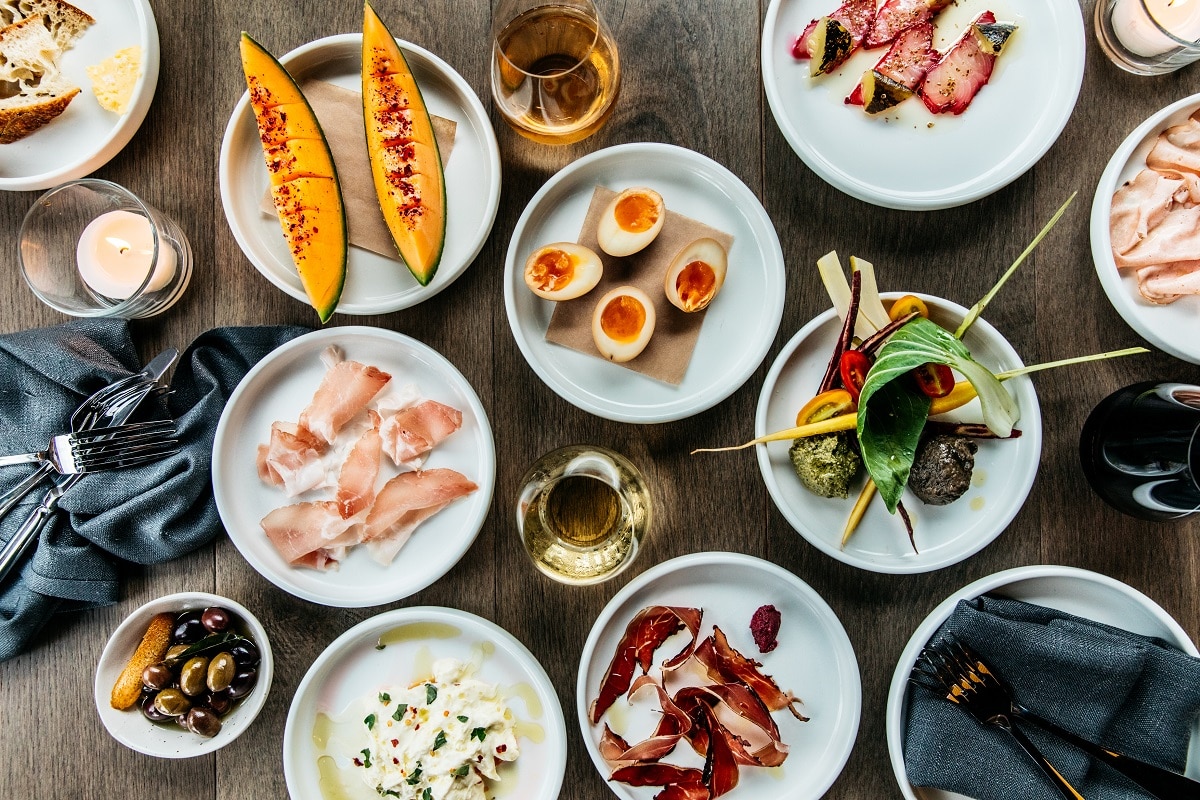 Another venue from the Three Blue Ducks team, late night wine bar Oma only opened recently, but has already found an adoring legion of fans. Under the direction of chef and co-owner Darren Robertson, it adheres to the Ducks philosophy for fresh and sustainably sourced produce yet has a greater emphasis on fine wine. The wine list features no less than 50 sensational organic and minimal intervention wines from around the globe.
Address: 6 Lawson Street, Byron Bay
Contact: (02) 8960 7478
Opening Hours: Thursday – Monday (5pm – 12am)
---
Roadhouse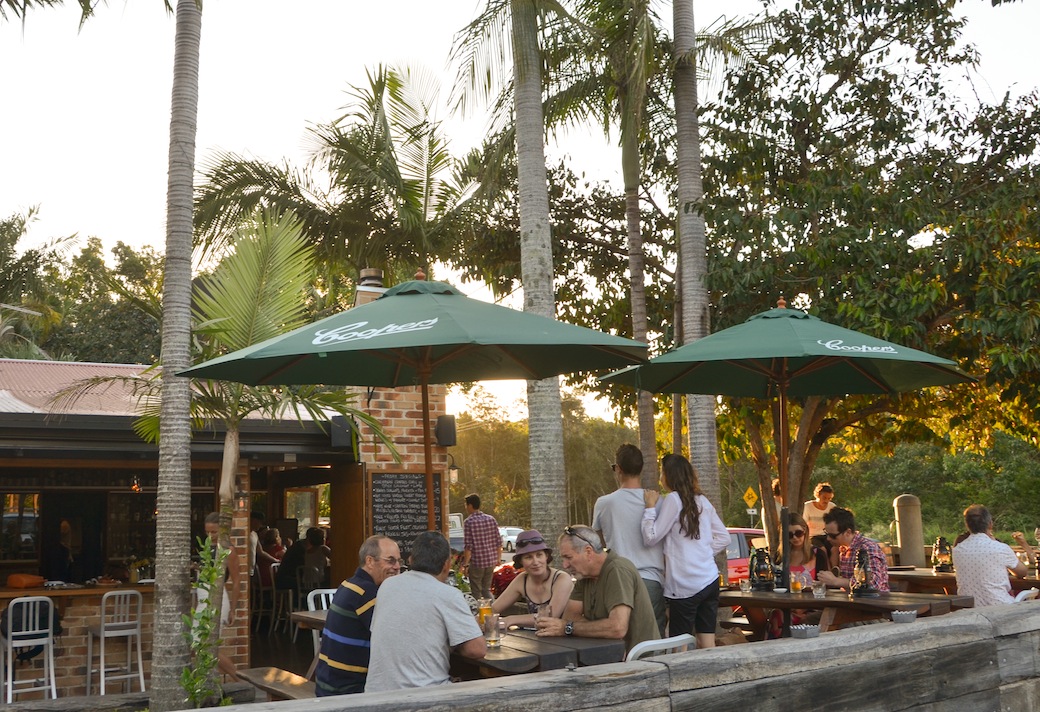 The Roady, as the locals know it, has gone through a few incarnations over the years. Each one has had its charms, but the latest as a woodfired pizza bar and restaurant is possibly the best yet. Think big, bountiful Brooklyn-style hand stretched pizzas topped with spicy salami, roasted lamb ribs with chimichurri, and grilled king prawns with chilli and fennel and you'll have an idea what to expect. Don't be surprised if it gets crowded as the night rolls closer to midnight.

Address: 6/142 Bangalow Rd, Byron Bay
Opening Hours: Monday (6:30am – 2pm); Tuesday – Friday (6:30am – 2pm, 5:30pm – 10pm); Saturday – Sunday (6:30am – 10pm)
---
Bang Bang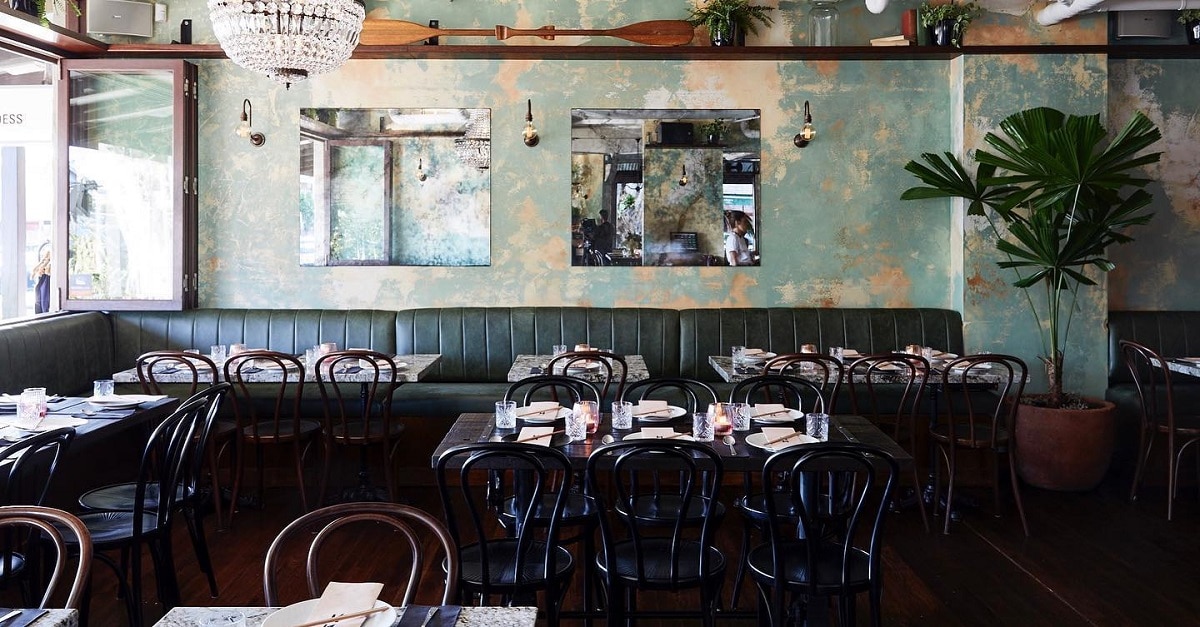 After banging cocktails and fragrant curries that'll make your taste buds sing? Bang Bang, on the corner of Byron and Fletcher Streets, is the one for you. The dimly lit restaurant feels plucked out of the streets of Bangkok, with a shareable menu featuring crowd favourites like crispy master stock duck, whole fried snapper, and a dry red barramundi curry.
Address: 4/1 Byron Street, Byron Bay
Contact: 0412 530 695
Opening Hours: Monday – Friday (5pm – 11pm); Saturday (12pm – 11pm); Sunday (12pm – 10pm)
---
---
---
Japonaise Kitchen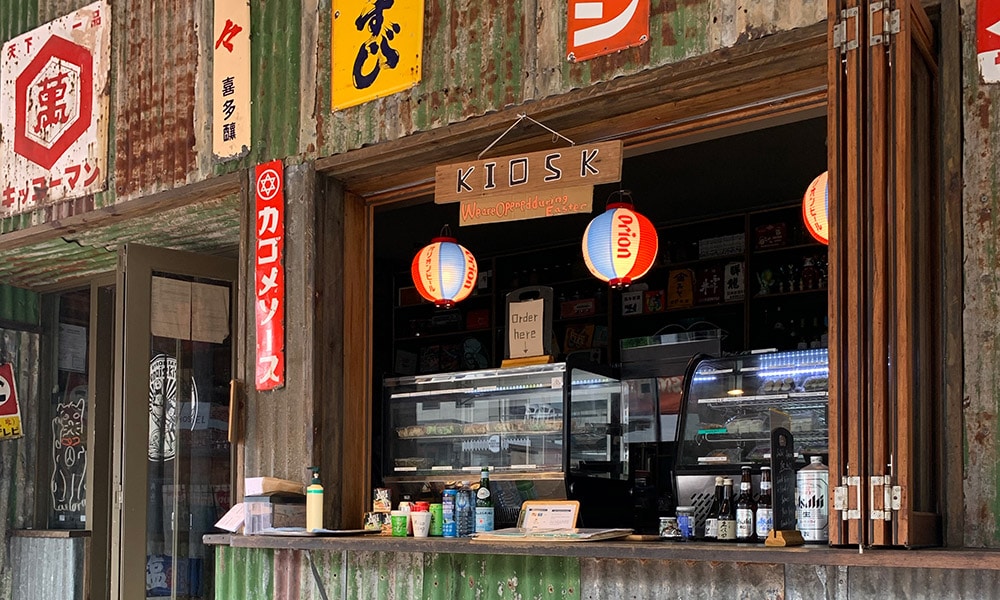 That's not a spelling mistake. It's actually the French word for a Japanese woman. Your guess what that has to do with food is as good as mine, but one thing for sure is the quality on display here. It's a quirky hole-in-the wall restaurant that delivers authentic food at decent prices. Their caramelised chicken karaage, japadog hotdogs, fresh sushi and tasty gyoza, washed down with an Asahi beer, will take you straight to the neon streets of Tokyo straight from one of the best restaurants in Byron Bay.

Address: 2/25-27 Lawson St, Byron Bay
Contact: 02 6685 5124
Opening Hours: Monday – Sunday (11am – 3pm, 4:30pm – 8:30pm)