Unless modern science makes some big ass leaps extending human lifespan or making space travel affordable everyday punters in the next few decades, it's safe to say the majority of us won't live to see the red surface of Mars. Fortunately, the award-winning Zannier Hotels Sonop offers a similarly dramatic desert landscape, along with a far more sumptuous experience than Elon Musk could possibly provide in the accommodation department right now.
Set upon 13,800 private acres of untouched and unspoiled Namibian desert wilderness, Zannier Hotels' fifth location – and the second location in Namibia after Omaanda – is an exceedingly discreet lodge; which features a total of 10 tented suites constructed atop granite boulders in "authentic 1920s British colonial style." Stretching from horizon to horizon, "beauty and boundless freedom" is what you can apparently expect in terms of physical surroundings with "adventures from sunrise to sunset."
Geographical immersion, however, isn't just a skin-deep concept being paraded for the 'gram, either. Built on wooden promontories, powered by solar energy, and making good use of local ingredients in the kitchen, Zannier Hotels wholeheartedly champions a sustainable luxury philosophy.
---
---
RELATED: Xigera Safari Lodge – The Botswana Retreat Only Accessible By Canoe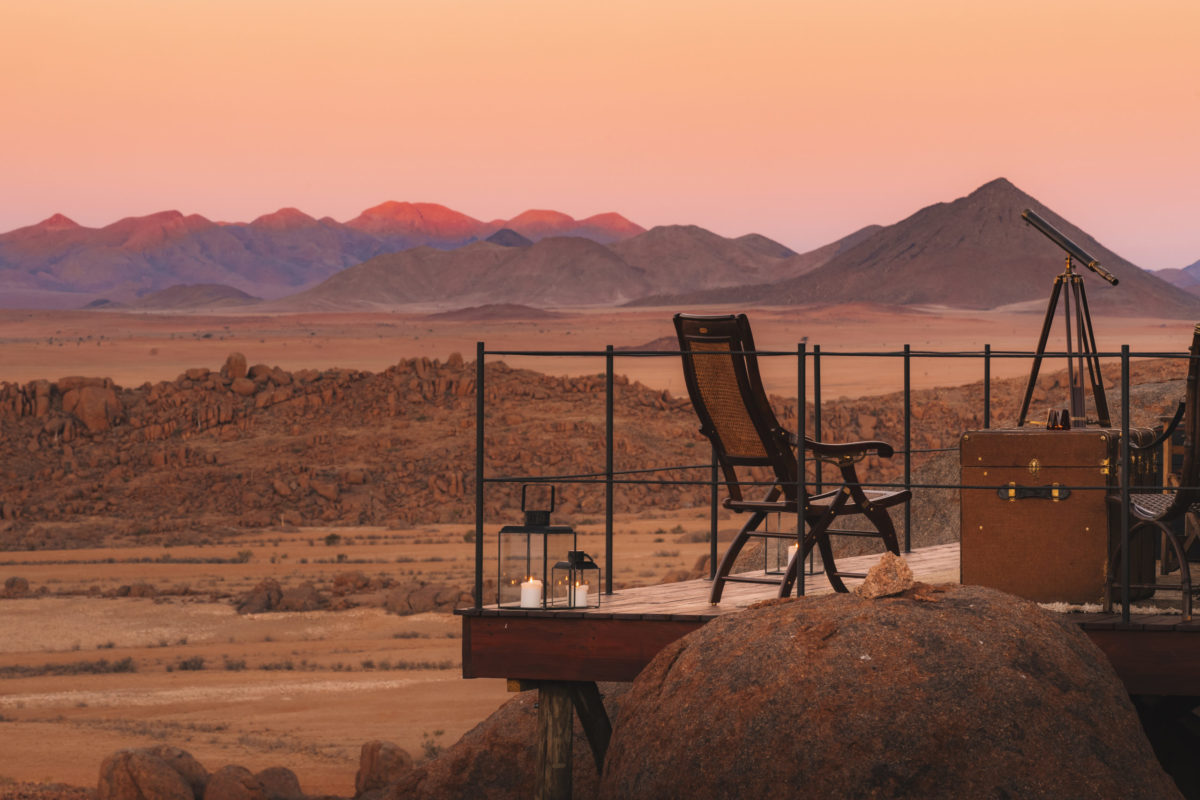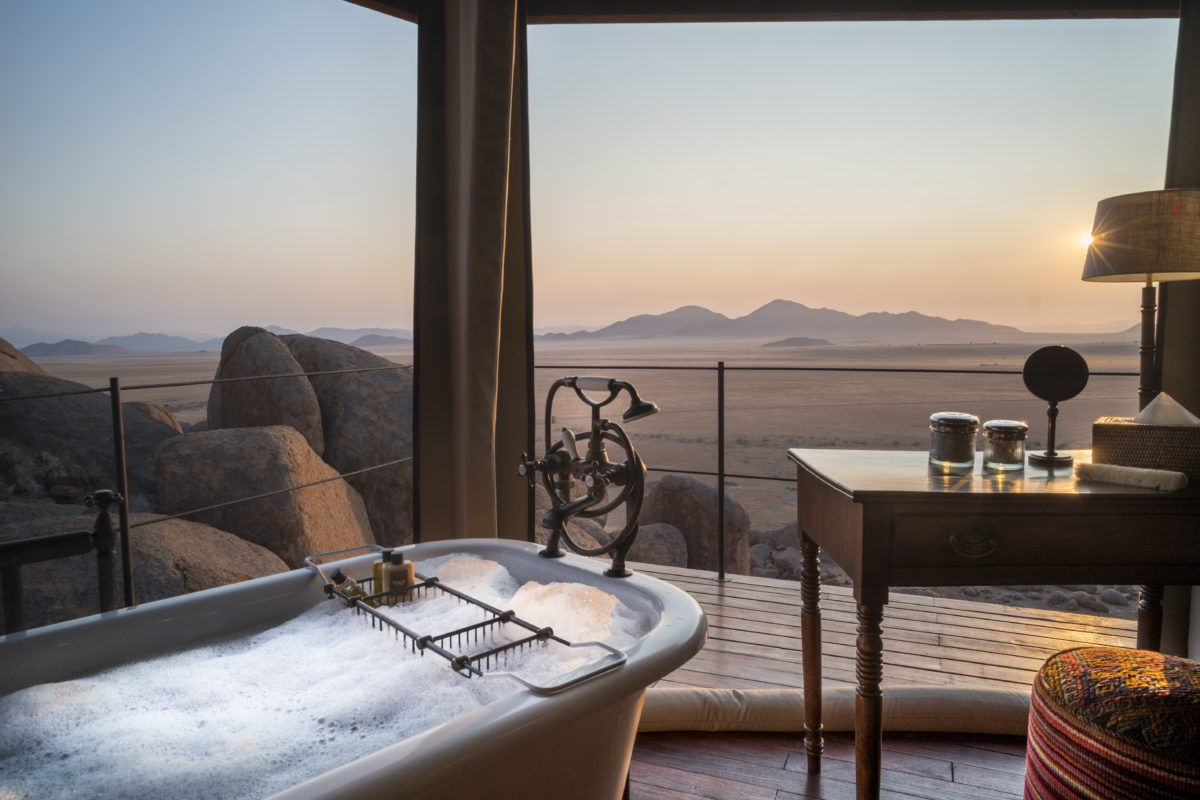 At Zannier Hotels Sonop, you can opt for either one-bedroom or two-bedroom tents:
One-Bedroom Tents
"With a roll-up canvas and private terrace ensuring panoramic views and separate adventurers-styled lounge, our one-bedroom tents are perfect for couples or young families. Inspired by the journey of 1920s British explorers, the tents provide the genuine experience of a bygone era. The bedrooms feature a four-poster bed with king-size mattress, a distinct living area where guests can relax in comfortable arm chairs, a large desk, vintage chest of drawers to store all travellers' belongings, as well as an en-suite bathroom.

Offering also breathtaking views over the desert, the bathroom is built around a central bath tub and features a rain shower, double vanity, elegant amenities, dressing table, and separate toilet. Whilst no TVs are provided in the tents, an open-air cinema experience is proposed every evening. Thanks to the roll-up canvas, guests can admire the vastness of the landscape at any moment of the day, whether from inside or through the exterior platform that faces the Namib desert."
Two-Bedroom Tents
"The spacious lounge and large terrace in our two-bedroom tents are perfect to plan the day's adventures or stargazing at night – ideal for larger families or couples travelling together. The bedroom features a four-poster bed with king-size mattress, convertible into twin beds, a distinct living area with comfortable armchairs, a desk, a large walk-in dressing room, and a telescope to view the distant surroundings.

Every detail is a reminder of the 20th century era, when wealthy travellers were exploring Africa, documenting their memories of extraordinary journeys. The bathrooms offer a double sink, separate WC, and a large central bathtub with stunning views combined with a rain shower. All rooms are fully air-conditioned with several roll-up canvas openings with panoramic views. All around the tent, an exterior wood platform perfectly completes these tents of oval design."
In addition to the wellness aspect of everything – marrying the "restorative essence of the desert landscape" with an open-air infinity pool, spa, fitness centre, daily yoga sessions – other experiences available include horse riding, electric fat bike or walking trails, hot air balloon safaris and private sunrise/sunset safaris; and after the sun has retreated for another day, there's always the open-air cinema and stargazing under the endless African skies.
Find out more below.