US$35 million has been secured for what will soon be a compelling reason to visit Los Angeles. Under development by one Adolfo Suaya – LA's answer to Justin Hemmes – in a year or so from today, hopefully, you'll be able to find me half-cut, staring down a laptop sideways, as I report back on my findings/sloppily compose a review at The Whisky Hotel.
The Whisky Hotel will be divided across seven storeys and 134 rooms, featuring a greenhouse-style restaurant and bar on the rooftop. Among the vast array of staff to be employed at this fine establishment, there will reportedly be whisky sommeliers roaming the halls – meaning this will be a place for enthusiasts, casuals, and even strangers to whisk(e)y alike. Other winning aspects of the proposed Whisky Hotel include:
being served a complimentary glass of the good stuff upon check-in
an actual whisky fountain in the lobby (currently unclear whether guests will be allowed to partake from said fountain)
as well as minibar fully-stocked with the gods' nectar in every room (currently unclear whether guests will be charged an arm and a leg for partaking, as with the case of most hotel minibars… probably yes)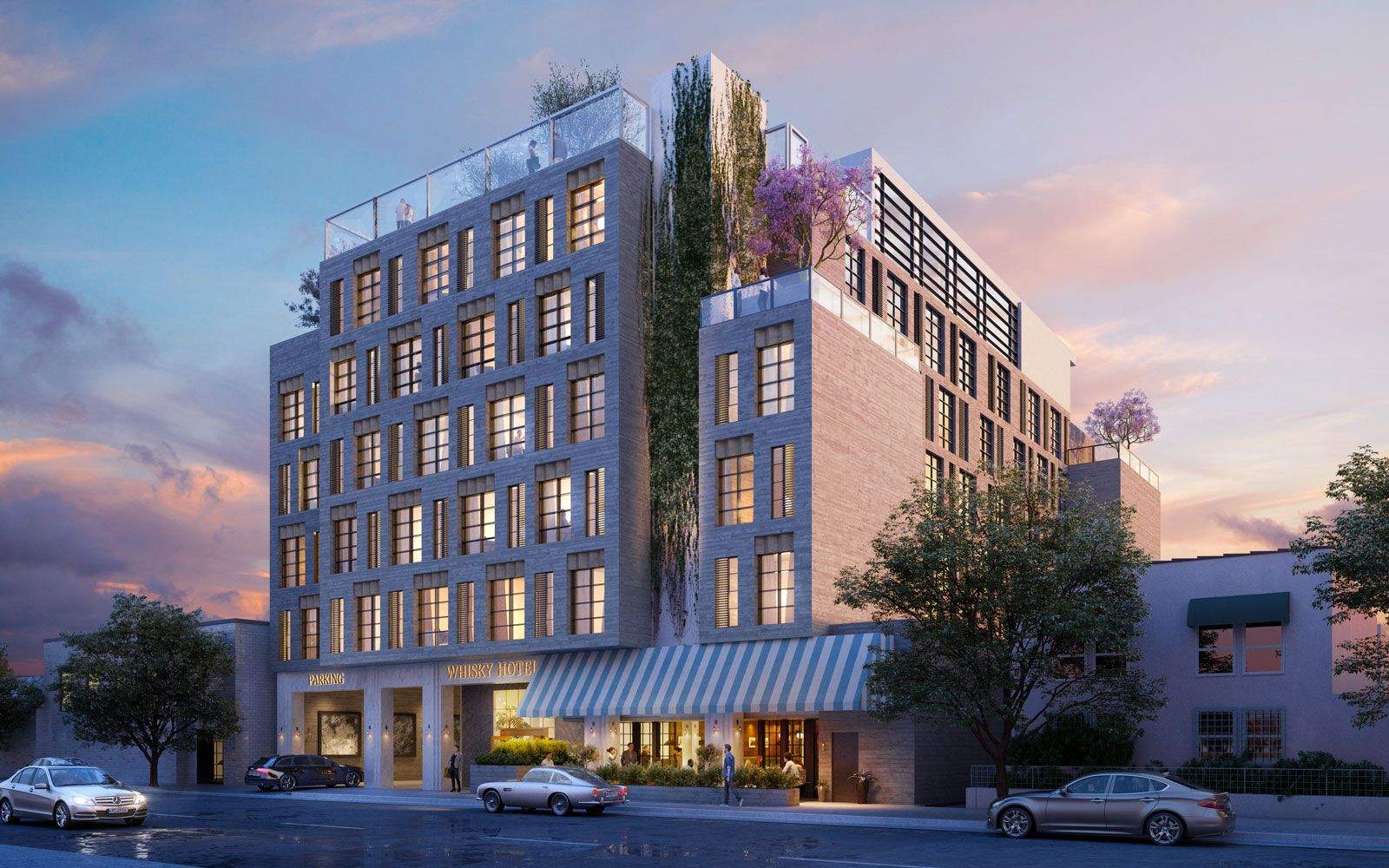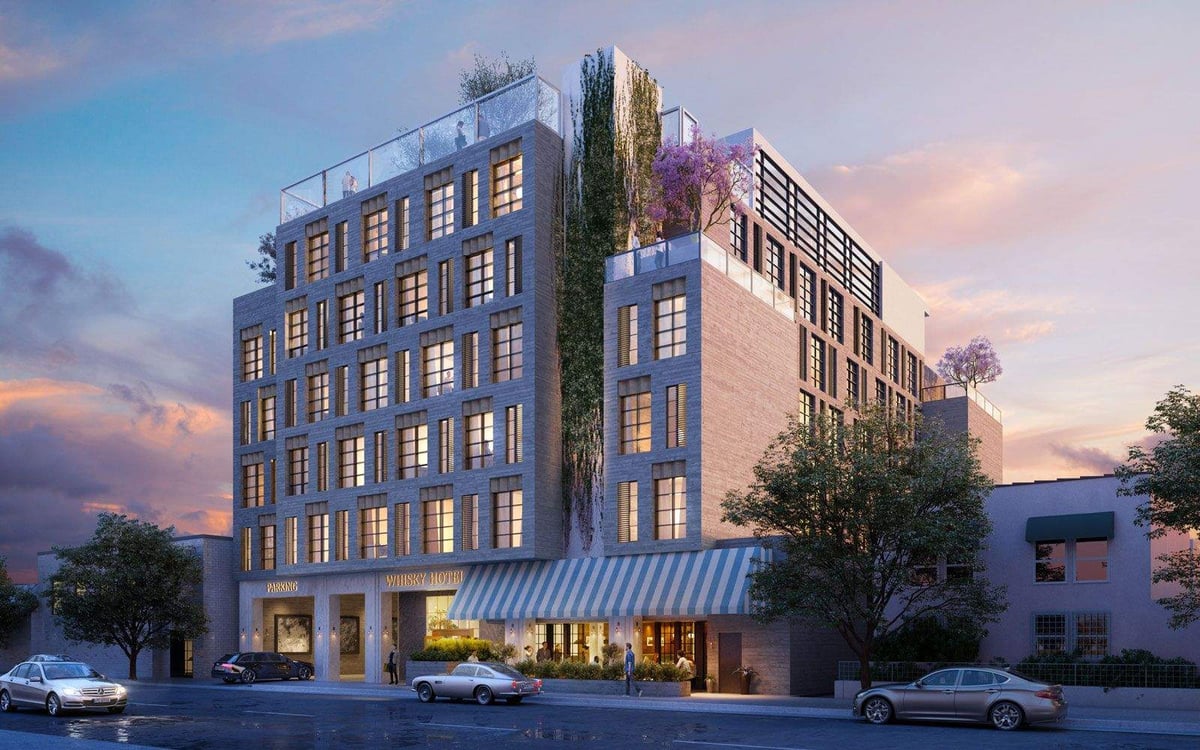 "The Whisky Hotel aims to carve a niche in the growing whiskey tourism industry and plans to do so by providing a unique experience for connoisseurs and amateurs alike," says a spokesperson for Adolfo Suaya.
"Suaya wants to make every inch of this hotel an immersive experience, from the smell and the music to the whiskey sommelier on staff who will help guests expand their palettes."
"The project is well underway," Suaya himself noted.
"We finished all the shoring and are going [vertical] very soon."
The Whisky Hotel will be located at 1717 N. Wilcox Avenue in Los Angeles. Mark your calendars and set those reminders for 2022. We'll update you with more details as they come.