Out from the ashes of Pacha Sydney comes the phoenix that is the latest addition to the city's campaign against nightlife boredom. We were privileged enough to experience its launch on June 10th, complete with VIP amenities. Hosted within the ivy complex on George street, this was an event that promised it would abide by one key principle: the music would always come first. But by no means did this mean anything else took a backseat. Far from it.
Almost immediately after having our names checked off, and a brief photo opportunity detour, we were whisked away into an elevator that brought us to an exclusive level of the club. From where we stood, was a vantage point that overlooked the main dance floor and stage. It was there in the neon blue ambience of the floor that we were promptly offered a variety of drinks and an assortment of canapés. This comforting attention to service would continue well into the night when any further food or drink was pretty much redundant. With a mis-en-scene that resembled something a delightfully decadent as the final years of Rome, it was easy to forget this was only temporary. It was easy not to care, much to the surprise of someone who had adamantly rejected the idea of clubbing and club culture for so long.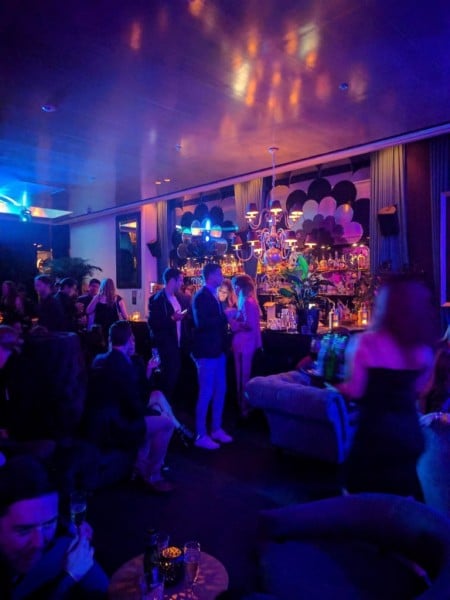 The partition between VIP and general was tastefully seamless. Aside from being provided food, drinks, and a private section, the environment was virtually one in the same. Fellow guests enjoyed themselves as much, if not impossibly more so, than one another. The democratic spirit of music had truly united us all in the pursuit of pleasure. On that note, guests were treated to the high-octane performances of MoS Australia alumni, Peking Duk, as well as Sandy Rivera/Kings of Tomorrow, supported by an entire host of equally talented acts.
---
---
This was the first night of the club's existence, and hopefully the first of many more. It's hard to conceive how they will continue to sustain the lofty precedent set, much less exceed it, but I trust it will once again defy all expectations in the foreseeable future. Here's to the exciting new life of what will quickly become a local institution.