There's a lot to love about Melbourne in the summer. From the seemingly endless sporting events that call Melbourne home, to the expansive picnic-ready parks, something's always going on. Finally, after a two-year hiatus, the other jewel in Melbourne crown is set to return, in the Summer Night Market that will make a comeback at the Queen Victoria sheds.
In years gone by, the Summer Night Market served as a spot to catch up with mates after a long day of work in the city, breaking the monotony of the week with a tasty meal and a cold drink or two. The long halls of the iconic Melbourne market would fill with the smoke of barbequed meats and the smells of roast vegetables, offering a sensory overload with the chatter of people around you and the sizzle and flame of the food vendors.
While Melbourne is known around the world for the quality of its restaurants, its street food scene only really comes to life with the Summer Night Market. After a forced break due to the pandemic, this vibrant culinary experience will return under the same warm skies, with a similar but updated program of events.
---
---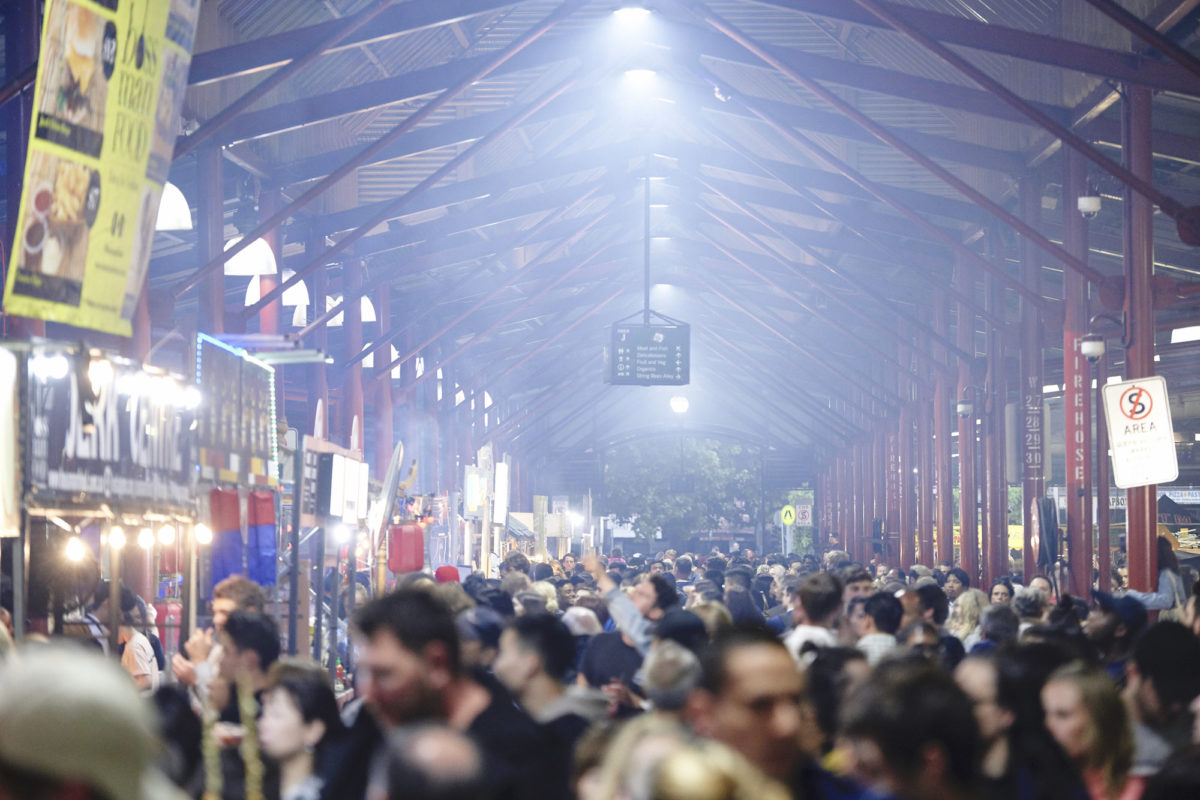 RELATED: 7 Events To Make This Summer In Melbourne One To Remember
The Summer Night Market is set to open on January 5th, which will mark the beginning of the 13-week season that Melbourne locals will get to enjoy. Returning this summer are a few favourites, including:
The Cypriot Kitchen: with their famous halloumi chips.
Bigger than Texas: succulent American-style, smoky barbecued meats.
Frencheese: oozy, melted raclette.
Taki's Balls: mouth-watering flavoured doughnuts.
Coconut Hub: freshly pressed sugarcane juice, perfect for those balmy nights.
In addition to the succulent food options, a solid lineup of DJ's and live music are set to be featured, only adding to the already substantial ambience beneath the open air sheds. The Summer Night Market will run every Wednesday night until April 6th from 4:30 PM till 11:00 PM, setting up what is sure to be a summer to remember.