Japan's railways are internationally renowned for its efficiency. Nowhere else in the world will you ever receive an apology due to trains arriving late (20 seconds or otherwise). Suffice it to say, the system in place there sets the standard. And it's one that not many come even close to achieving. As rather lofty as those levels already seem, the bar has just been raised even higher.
East Japan Railway Company has unveiled their train-suite, the Shiki-Shima. The Shiki-Shima is set to become one of the world's most exclusive and expensive trains. It holds 34 passengers in a single trip, at a starting price of ¥740,000 a night per person (with a twin share bed). And since we're talking money, I'll do you the favour of converting into currency you understand ($8,695 AUD).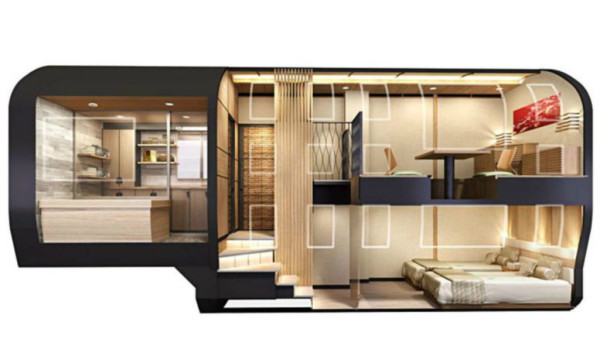 This design comes straight from the mind of Ken Kiyoyuki Okuyama. Okuyama is no stranger to luxury projects, having worked with such brands as Maserati and Ferrari. The native talent has blended Japanese culture, tradition, and travel functionality with his signature aesthetic.
---
---
The suites' amenities will include everything from a working fireplace, cypress wood bath, to a loft. Additionally, the cars situated on the next level will house white and clear glass panels. This will provide "… virtually floor-to-floor panoramas…". As reiterated time and time again by the East Japan Railway Company, the most noteworthy star of the show is less so the train. In the end, it's really about the country's visceral landscape. Hence the emphasis on view you can enjoy.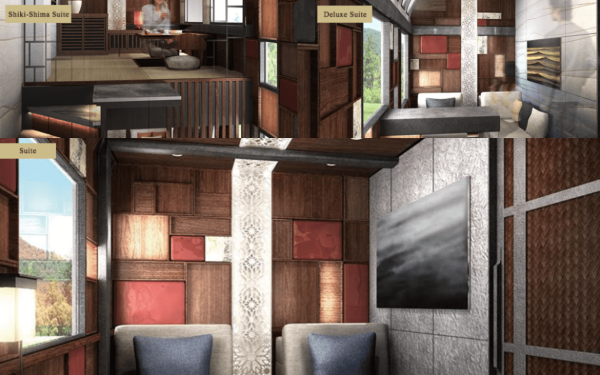 Consequently, the train's dining will reflect as such. All the stops have been pulled (pardon the pun). Katsuhiro Nakamura, Japan's first Michelin star chef, has personally curated the menu. Dishes included will correspond accordingly to locations passed through along the journey. This is a bid to mirror, but most of all, showcase Japan's seasonal beauty. Naturally, within a decked out dining room under a chandelier.
The Shiki-Shima's next run will be from July to September of 2018. Applications to be a passenger are now open. Yes, it's really that exclusive. As for those lucky few selected, you're in for a ride of a lifetime.