It's that time of the year when public transport has a conniption and Sydney turns heads all over the world with Vivid Sydney, the biggest festival of light, music and ideas in the Southern Hemisphere. Celebrating its twelfth year in 2022, the behemoth 23-night event will run from May 27th to June 18th, and it's clear both Destination NSW and the NSW Government are banking big on this being a rather triumphant return for the annual festival after it took a two-year hiatus due to the global pandemic.
Now that international tourists are coming back in full force and domestic travel is just as voracious, there's a lot hanging on Vivid Sydney being as successful as it has in the past few years. Likely? Vivid Sydney 2019 broke all attendance records and pulled in around 2.4 million guests, injecting $172 million into the New South Wales visitor economy and spurring countless media coverage from around the world during the three weeks Vivid runs for.
Needless to say, Vivid Sydney 2022 is staring at a fairly lofty bar, looking to leap over it with an impressive program of cutting-edge light displays and art, a sizeable live music program that ropes in everyone from legendary composer Nils Frahm to award-winning local emcee Sampa the Great and a round of deep dive discussions from brilliant thinkers across various industries.
---
---
There's a lot being planned for Vivid Sydney (which is so popular that even a misspelling, "ivid sydney," gets a ridiculous amount of search volume on Google), but not all of it is going to be worth your time. Curation is key at a festival like this which is why we've put together a nice and digestible Vivid Sydney guide to help direct you towards some of the better experiences across Vivid Light, Vivid Music and Vivid Ideas.
As is always the case with Vivid Sydney, to really get a hold of the festival and all it offers you're going to want to explore more than just the most obvious horseshoe around Circular Quay. Some of the biggest and best light displays will be focused around there, but just as many will be spread throughout the other 10 precincts.
Vivid Sydney Guide Overview
---
Vivid Sydney 2022 Precincts
Circular Quay & Sydney Opera House
Sydney CBD & Surrounds
The Rocks
Barangaroo
Carriageworks
University of Technology (UTS)
Walsh Bay Art Precinct
Darling Harbour
Darling Square
Darling Quarter
The Goods Line
Central Station
Luna Park
Taronga Zoo
RELATED: The Best New Restaurants In Sydney
---
Vivid Sydney Tips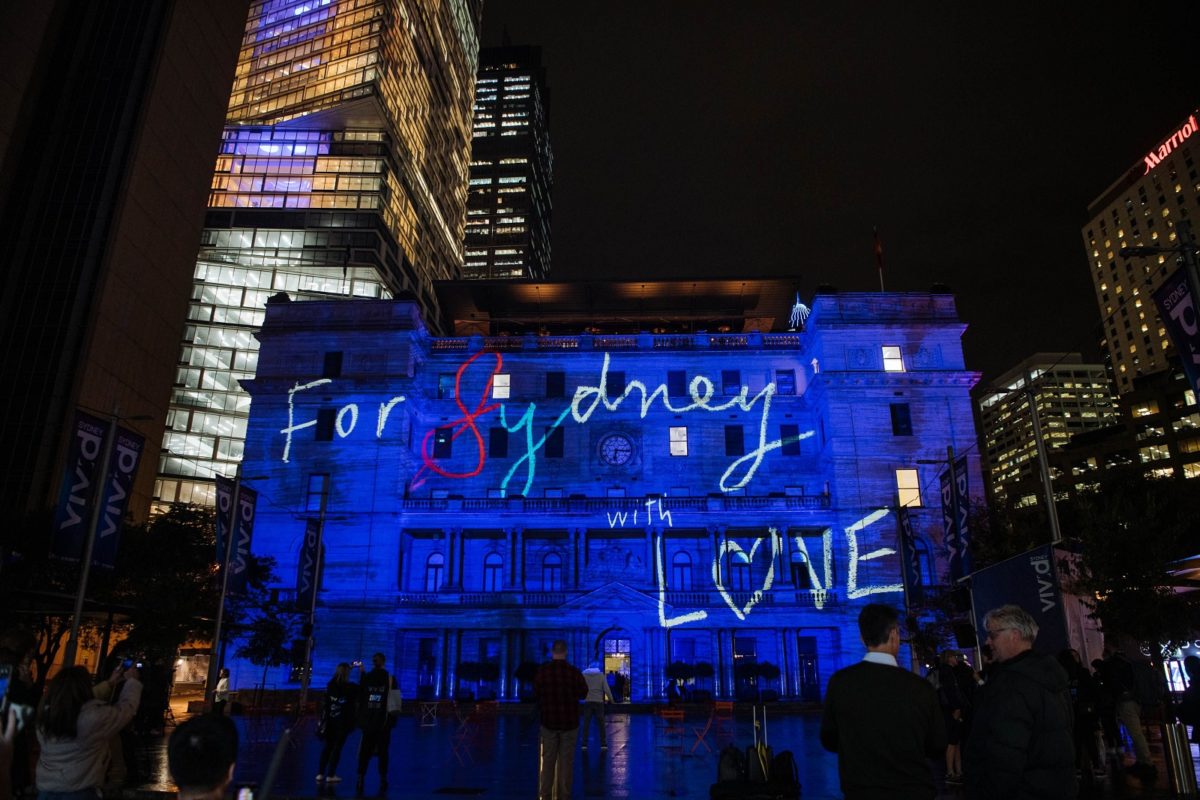 Look, Vivid Sydney is big. There's a lot to get through here while the lights bounce off Sydney Harbour so take note of a few tried-and-tested (and mostly obvious) tips so your Vivid Sydney experience is at least somewhat manageable. It can be chaotic out there.
Don't go on weekends
Just don't. Unless you're heading to a ticketed event, the crowds at some of the more popular Vivid Sydney precincts like Circular Quay, Darling Harbour, The Rocks and Barangaroo can be borderline atrocious. Go earlier in the week, although Thursday nights have historically been some of the better days to check out the major precincts.
Visit the other precincts
Not only do some of the most exciting Vivid Light installations pop up at spots like Taronga Zoo and Luna Park, but it's just good for crowd control if people aren't all flooding Circular Quay and its surrounds at once. We know that's the heart of Vivid Sydney but the bottlenecks aren't worth it.
Check out the new areas
Like Central Station and The Goods Line. Destination NSW is always big on pushing people out to other areas so it's more than likely some of the more memorable light installations will be positioned around those areas. Barangaroo was actually the stand-out precinct for Vivid Sydney 2019, so slowly but surely organisers are clearly peeling away from focusing their big-ticket Vivid Light installations around the Sydney Harbour dress circle.
Grab tickets now
The weeks leading up to Vivid Sydney are usually the best times to start snapping up tickets to whatever Vivid events are speaking the loudest to you. Whether that's Paul Kelly at the Sydney Opera House, space-r0ck legends Spiritualized at Luna Park Sydney or one of the many Vivid Ideas talks. There's a lot on the Vivid Sydney 2022 program to get excited about, particularly if you've been missing live music.
Take the Light Walk
Now that organisers have more precincts on board throughout the city, Vivid Sydney will stretch all the way down George Street from Central Station to Sydney Opera House. This has givens Destination NSW enough scope to feature the longest Light Walk the festival has seen to date, with 8 km of light displays between the two landmarks, ranging from multi-dimensional light displays and sensory installations to smaller-scale light works and some of the more proactive pieces.
Head to the Lighting of the Sails
Yeah, we know it's fairly stock-standard and mostly only international visitors head down for the emblematic Lighting of the Sails, but the Vivid kick-off still brings one hell of an atmosphere with it as people gather in Circular Quay. It's always live-streamed on Vivid Sydney's socials but you don't get to soak up that stadium-level vibe as the Sydney Opera House reveals the latest digital art piece that'll be beaming on the sails for the duration of the 23-day festival. For 2022, that's Yarrkalpa – Hunting Ground, 2021, worked up by Martumili Artists and Sydney-based creative tech studio Curiious with a soundtrack by Electric Fields. The Lighting of the Sails takes place each day of Vivid at Sunset, beginning 27th May.
---
Vivid Light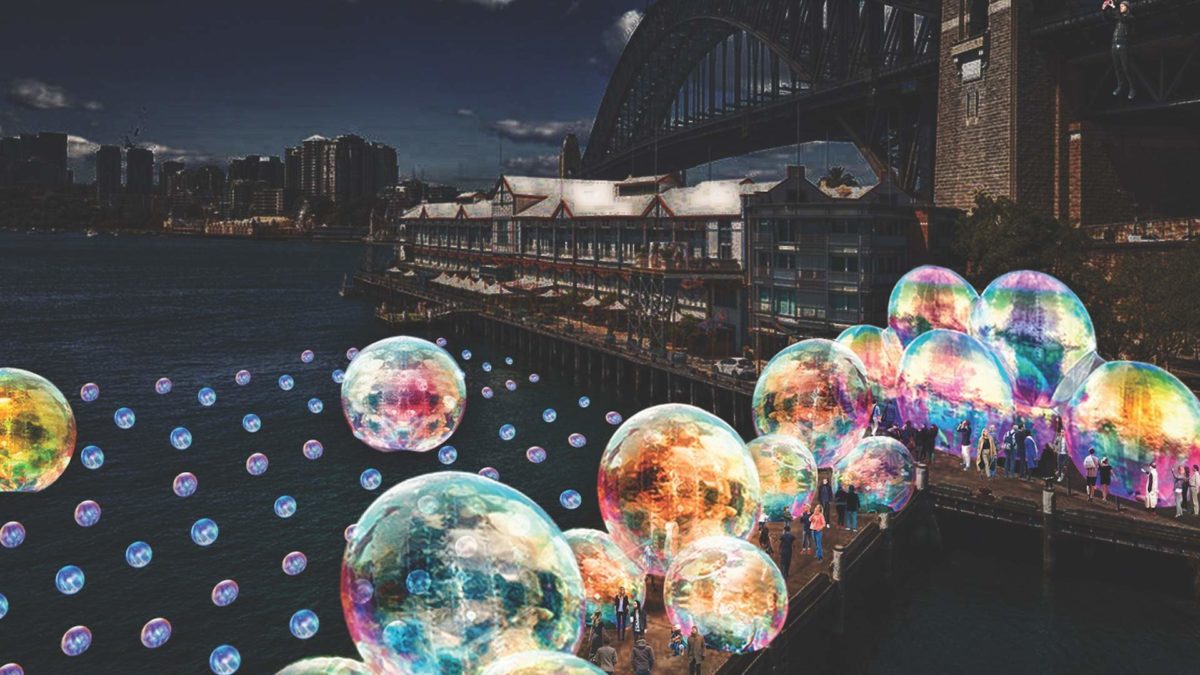 As Vivid Sydney warms up, the festival will present 50 works from both Australian and international light artists, all geared towards bringing the harbour city to life with different concepts, techniques and visually engaging conversations that are a bit more modern and forward-thinking than your typical public art gallery. From glowing life-size animals at Taronga Zoo and large-scale multimedia projections on some of Sydney's most historic buildings to colourful water shows down at Darling Harbour, some of these are truly incredible to behold and deserve to be considered much more than typical Instagram bait cynically designed to tempt international tourists to our shores (although there's a lot of that too).
Ovolo Cruise
This isn't so much a light installation as it is just a really great way to experience the sights of Vivid Sydney from a more premium perspective. Ovolo Woolloomooloo will be running a staycation package during Vivid Sydney with one-night accommodation for two guests along with a harbour cruise on board the hotel's luxury bridge deck cruiser, Suellen.
The 90-minute cruise will pass through some of the busier precincts around Circular Quay, allowing guests to experience Vivid Sydney without having the trip over prams. The trip passes Sydney Harbour Bridge, Fort Denison, Sydney Opera House, Garden Island and Cockatoo Island so you can probably spy some secret spaces where the masses wouldn't think to go.
---
---
The cruise ends up at Ovolo's Alibi Bar for three different cocktails created especially for Vivid, but you'll be fairly well-fed during the cruise with gourmet canapes from Sydney Providore and Three Blind Mice and SYP bottled cocktails.
You don't need to grab the staycation package to buy a ticket on board though. There will be two departures per day and hotel and cruise packages range from $899 on Sunday through Thursday and from $1,079 on Friday and Saturday.
Location: Woolloomooloo Wharf
---
Kia-Morphia & Kia-Aura
The 3D anamorphic installation from Kia was a big hit at last year's Australian Open so it makes sense that the mobility brand would lean heavily on its aesthetic prowess as one of the Vivid Sydney Major Partners for this year.
Kia will have two activations throughout the city, both located along the Light Walk. First, the Kia-Morphia near the Museum of Contemporary Art will present a kinetic 3D spectacle with video technology and a superscale installation that pulsates to create an optical illusion.
Kia-Aura is located down at Darling Harbour with a bed of 250 aluminium rods choreographed to dance in a wave-like motion to help showcase the new Kia EV6.
Location: MCA & Darling Harbour
---
For Sydney With Love
Artist Ken Done along with Vivid regulars Spinifex Group and James Morrison have been tasked with the enviable task of taking care of the projection for Customs House. Running across the festival, the Customs House projection has always been one of the highlights for Vivid Light and it's looking like "For Sydney With Love" will be no exception.
---
---
Done is known as a master of colour and he'll demonstrate his nostalgic touch by building a multimedia project that celebrates the quintessential Sydney lifestyle. Sans the rain, of course.
Location: Customs House | 31 Alfred St, Sydney NSW 2000
---
Sydney Infinity
Glenn Turner of Oracle Liquid and Sydney DJ Peewee Ferris have put together the quintessential Darling Harbour light show for Vivid Sydney 2022. The project consists of over 250 metres of robotic fountains capable of throwing nine tonnes of water in the for one second, lit by thousands of LEDs to create a "liquid and light" dance on the water. Whether or not it rivals the famous Bellagio Fountain of Las Vegas is entirely up to you, but you won't be able to judge if you don't go down and see it for yourself.
Location: Darling Harbour
---
Wild Lights At Taronga
One of the more popular precincts over the past few Vivid Sydney editions has been Taronga Zoo. Those life-size animal lanterns set against one of the best views in Sydney has unsurprisingly been a hit for families, especially since the zoo is open when the sun goes down for a two-hour circuit that takes in 14 different animal lanterns.
Unlike most of the Vivid Light installations, this one is ticketed so note that it's best to go through Red Balloon before you head on over.
Location: Taronga Zoo
---
Ephemeral Oceanic
Head down to Walsh Bay Wharves during Vivid Sydney 2022 and you'll be greeted with 150 massive illuminated spheres swirling around a floating boardwalk, all of which charge colour through the night with choreography set to a special soundscape. Vivid Light has always been at its best with those highly photogenic works, and it's looking like Ephemeral Oceanic will be a highlight in that regard.
---
---
Location: Walsh Bay Wharves
---
Vivid Ideas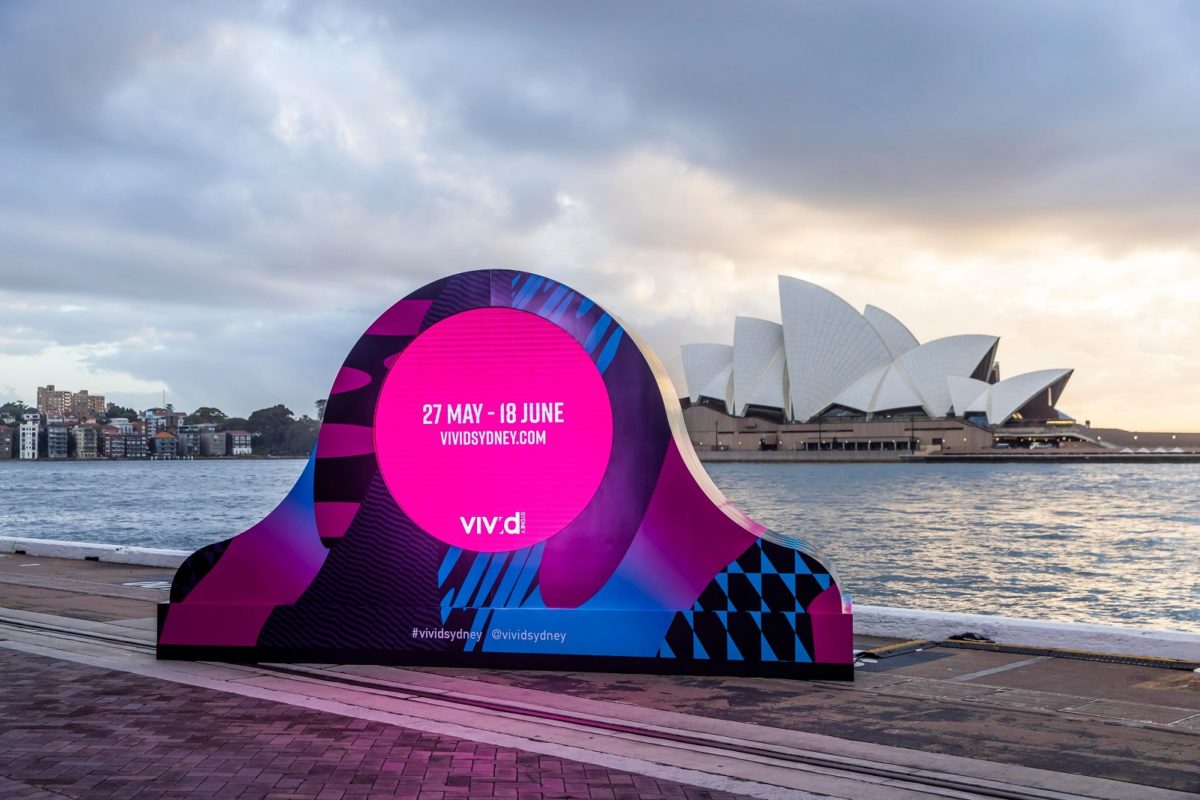 The Vivid Ideas program is always one of the most underrated aspects of the festival, curating a wide-range of keynote discussions and events geared towards inspiring and sharing knowledge. It's a bit of a minefield out there though, since the festival always attempts to appeal to a wider range of people with fairly niche topics designed to address different interests. Here are a few that we think should go down nicely.
Squarespace Presents: Making It In The Creator Economy
The eternal tug-o-war between commercial viability and authenticity in the creator economy is always going to be a big topic as the market grows exponentially. Whether or not you can stomach influencer culture and the smoke & mirrors show that come with being a faux-celebrity, it's hard to deny how many prospects exist in this essential layer of digital marketing.
Looking to prop up a side hustle or actually find a way to make social media work effectively for you and your business? Squarespace is using its close partnership with Vivid Sydney this year to present this deep dive discussion on making it in the creator economy.
Tickets: Free
Date: Saturday 28th May (12:30 PM – 1:45 PM )
Location: UTS The Great Hall, Level 5, Tower Building, Ultimo NSW 2007
---
Sects, Lies & Cults
With all the obsession with cults and true crime, this Vivid Talks event should easily be one of the more popular from this year's program. Writer, filmmaker and award-winning podcaster Sarah Steel, whose Let's Talk About Sects cast shines a light on people who have been involved in cults, will run this talk with several guests.
The talk will mostly centre around the question of whether or not you might be more susceptible to cult-like thinking than you realise, making it more of a fascinating deep dive into a very specific set of social psychology that's bound to leave you with more than a few things to mull over.
Tickets: $25
Date: Tuesday 31st May (6:30 PM – 8 PM )
Location: UTS The Great Hall, Level 5, Tower Building, Ultimo NSW 2007
---
---
---
Future Art Is Vivid
Like it or not, this NFT thing is likely here to stay. Posted up at Home Nightclub, Samsung will be working with Vivid Sydney to bring to life a night of digital art blended with live music, VR lounges and cocktail bars.
Future Art Is Vivid will centre around an exclusive series of collective NFT art drops revealed across the evening, so whether you're actually interested in the NFT trend or are already knee-deep in the scene it's worth paying attention to this one-night-only event.
Tickets: $79
Date: Friday 27th May (7 PM – 3 AM )
Location: Home The Venue, 101/1-5 Wheat Road, Sydney NSW 2000
---
Semi Permanent 2022
Semi Permanent will finally return to Sydney for its 20th anniversary, bringing a typical smorgasbord of creativity to Carriageworks for a full three days of keynotes, panel discussions, workshops, exhibitions, installations, performances and retail pop ups.
The idea of Semi Permanent has always been to showcase culture in all forms, so this creativity and design festival is a must if you seek change in a career or are just generally looking to soak up some inspiration to push yourself closer to your goals.
Tickets: From $199
Date: Wednesday 25th May – Friday 27th May (9 AM – 7 PM)
Location: Carriageworks, 245 Wilson Street, Eveleigh NSW 2015
---
Vivid Music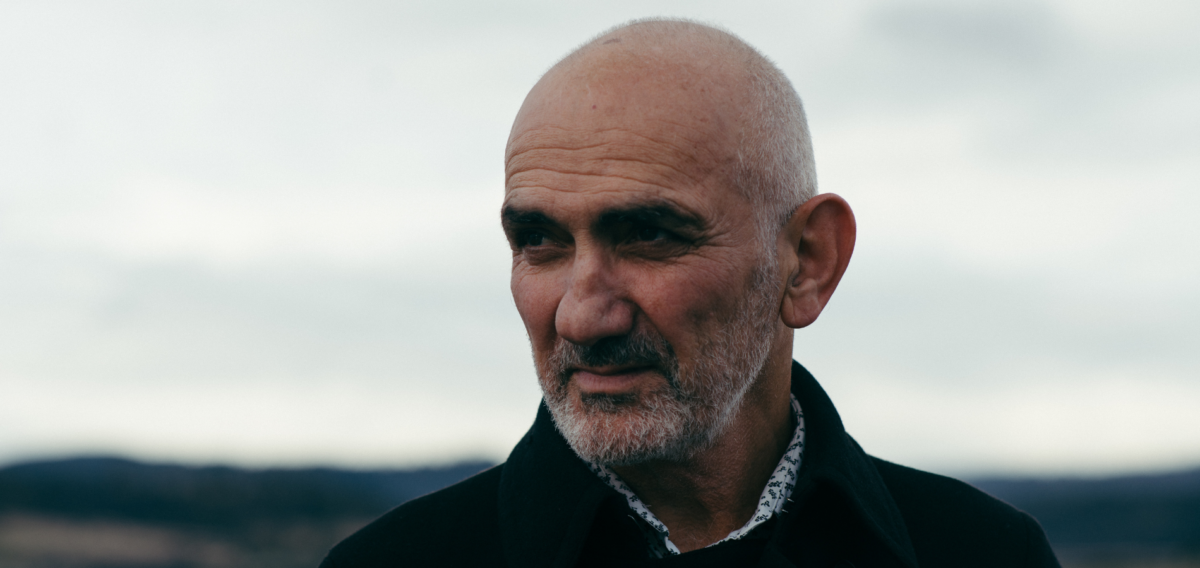 Vivid Music is mostly focused around the Vivid LIVE program at Sydney Opera House, which has now been firmly established as one of the most lauded and anticipated live music programs in Australia each year. While 2022 won't see nearly as many internationals as previous years, we've still got a healthy list of concerts – mostly unique and exclusive – that should keep fans of live music more than satisfied over the next couple of weeks. Here are our picks.
Nils Frahm
Set for the Sydney Opera House, German composer Nils Frahm is one of the stand-out names on the Vivid LIVE 2022 lineup. Although the entire program is packed with tempting live music performances, it's this virtuoso that should easily be one of the highlights as he performs three shows across three nights at Sydney Opera House's Joan Sutherland Theatre. As one of the preeminent music makers in the realm of contemporary composers, this one is a no-brainer for any discerning music fan.
---
---
Tickets: From $29
Date: Wednesday 15th June, Thursday 16th June, Friday 17th June (8 PM – late)
Location: Sydney Opera House
---
Spiritualized
Legendary space-rockers Spiritualized will be one of the few big-ticket international acts coming across for Vivid Sydney. With only one show scheduled for mid-June, at Luna Park's Big Top, this is one concert no fan of big orchestral rock would want to miss.
Tickets: From $89
Date: Thursday 16th June (8 PM – 11 PM )
Location: The Big Top at Luna Park
---
Paul Kelly
Aussie icon Paul Kelly will perform four special shows as one of the headline acts for Vivid Sydney 2022, bringing along some special guests including Thelma Plum for a singular celebration conceived with the theme "Time & Tide." Four decades worth of compelling story-driven rock songs is nothing to be taken lightly, so look for this one to be a bit of a celebration of Australian music in general.
Tickets: From $129
Date: Friday 27th May, Saturday 28th May, Sunday 29th May, Tuesday 31st May (6 PM – 10:30 PM)
Location: Sydney Opera House
---
Sampa the Great
Award-winning local emcee Sampa the Great has been kicking all kinds of goals over the past few years. Now with international recognition firmly under her belt, Sampa the Great is in a great position to curate a headline show dubbed "Afro Future," with special guests Mwanje, Kye and Sounds.
Tickets: From $39
Date: Friday 27th May (8 PM – 9:30 PM)
Location: Sydney Opera House
---
Yussef Dayes, Hiatus Kayote & More
Fans of new-age jazz and varying sonic textures will definitely get a kick out of this Astral People show, one of two Forecourt gigs being presented by the reliable label. While the other one will focus mainly on hip hop, led by Briggs, this one will be a bit more eclectic and frankly the more exciting of the two. Anyone who has seen Hiatus Kayaote live before can attest to the brand's prowess live, and Yussef Dayes has been seriously impressing over the past few years with his genre-bending style growing immensely from the South London jazz scene.
Tickets: From $89
Date: Friday 3rd June
Location: Sydney Opera House
---
Studio Parties
Pick one (or all four): Mad Racket, Picnic, Astral People or Future Classic. All four local labels have been some of the most reliable for over a decade now, transforming Sydney's party scene with highly curated selections and artists from all over the world to deliver distinctive, recognisable styles.
Vivid Sydney would be nothing without the legendary Sydney Opera House Studio Parties, making the most use out of the landmark's most underrated (and lesser known) Studio 54-like space. Usually reserved for immersive theatre shows, The Studio will become the best club in town across four nights for Vivid LIVE.
Tickets: From $59
Date: From Friday 27th May
Location: Sydney Opera House
---
Vivid Food & Drink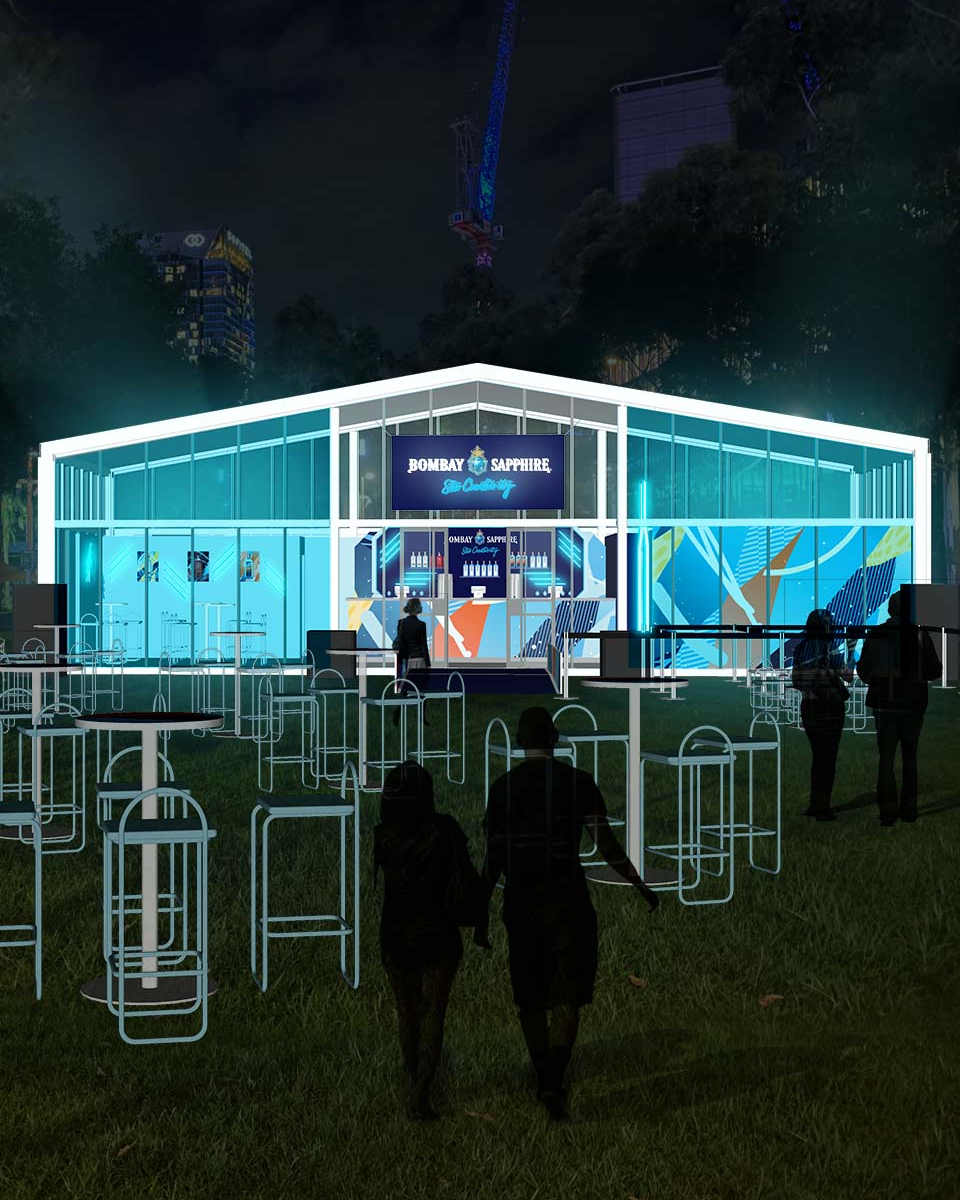 Food and drink may not be an official part of Vivid Sydney but some of the best local restaurants and producers always like getting involved with special menus, activations, stalls and more during the festival. It is one of Sydney's biggest events after all, and all the creativity being channelled into
American Express Light Lounge
AMEX will be back once again as a Vivid Sydney Major Partner, taking over the Cruise Bar Rooftop for the best view possible. The American Express Light Lounge has always been one of the more popular ways to experience Vivid Sydney, with a curated experience for Card Members to pop in whenever they wish from 5:30 PM – 10:30 PM throughout the festival.
Location: Circular Quay
---
The House of Bombay Bar
It always pays to now where along the Light Walk you can sit down for a few cocktails in a futuristic pop-up bar. This year, that'll be The House of Bombay down at Darling Quarter. Considering it's the brand's first time partnering with Vivid Sydney, look for the House of Bombay bar to be one of the best places to kick back from 5 PM – 11 PM each night of the festival, powered by Sydney Light Walk artist Elliott Routledge and DJ Nicky Night Time.
Location: Darling Quarter
---
Merivale Press Play
Merivale Press Play will be a free event held across two nights at the ivy precinct, turning the dining and entertainment behemoth into it's own insular slice of Vivid Sydney with illuminated installations, roaming performers and a curated soundtrack of ambient music set to transform the hub.
Throughout the festival, Merivale Press Play will also show groups of four or more a post-show cocktail for bookings across the precinct's restaurants (MuMu, Bar Totti's, Felix, Ash St Cellar, Mr Wong, Jimmy's Falafel and uccello) after 9:30 PM. Not much, but not bad.
Location: ivy Precinct
---
D.L.M. – Department Of Legend & Myth
While D.L.M isn't an official part of Vivid Sydney, the new speakeasy down at The Street of Barangaroo will have its grand opening coincide with the festival's opening night. That makes it a prime choice for when you're roaming around the precinct and need somewhere new to check out, with the "hidden" bar promising a theatrical drinking experience complemented by regular live music and entertainment.
It certainly helps that the bar has worked closely with fellow Barangaroo resident Ume Burger on the food menu. Considering Ume is home to some of the best burgers in Sydney, we're keen to head on down and see what D.L.M. can offer along with its long menu of cocktails, wines and beers.
Location: 300 Barangaroo Avenue, Barangaroo
---
Vivid Sydney runs from Friday 27th May to Saturday 18th June.
All images are credited to Destination NSW.
Vivid Sydney – Frequently Asked Questions
What is Vivid Sydney?
Vivid Sydney is a 23-night festival of lights, music and ideas – the biggest of its kind in the Southern Hemisphere, transforming Sydney into an illuminated playground of culture.
When is Vivid Sydney in 2022?
Vivid Sydney 2022 opens on Friday 27th May and lasts until Saturday 18th June. This year, the festival will celebrate its twelfth year turning the city into a sumptuous visual feast and a hub of activity across 23 nights.
What are the best things to do at Vivid Sydney this year?
The best things to do at Vivid Sydney this year include trailing the 8 km Light Walk from Central Station to Sydney Opera House, seeing concepts from the likes of Paul Kelly and Nils Frahm and checking out the Vivid Ideas program.