Virgin Galactic has unveiled its spaceship cabin for the VSS Unity. Presented via livestream by Michael Colglazier (CEO of Virgin Galactic) and Richard Branson (Founder of Virgin Group), the world was given an incredible preview of commercial space tourism's direction approaching the not-so-distant future. At least from the consumer side.
Showcasing a minimalist and ergonomic design – but no less stylish than a design that was otherwise – each cabin offers six high-tech reclining seats for civilian astronauts. Produced in collaboration with Under Armour, these seats will be tailor-made for each passenger, ensuring it's a "snug" fit which "hugs" the figure and mitigates the extra G-force. And yes, they're apparently as comfortable on good old terra firma as they are up in space.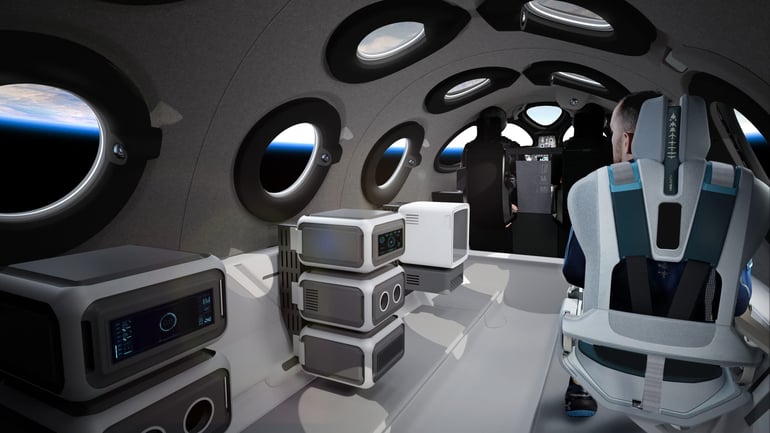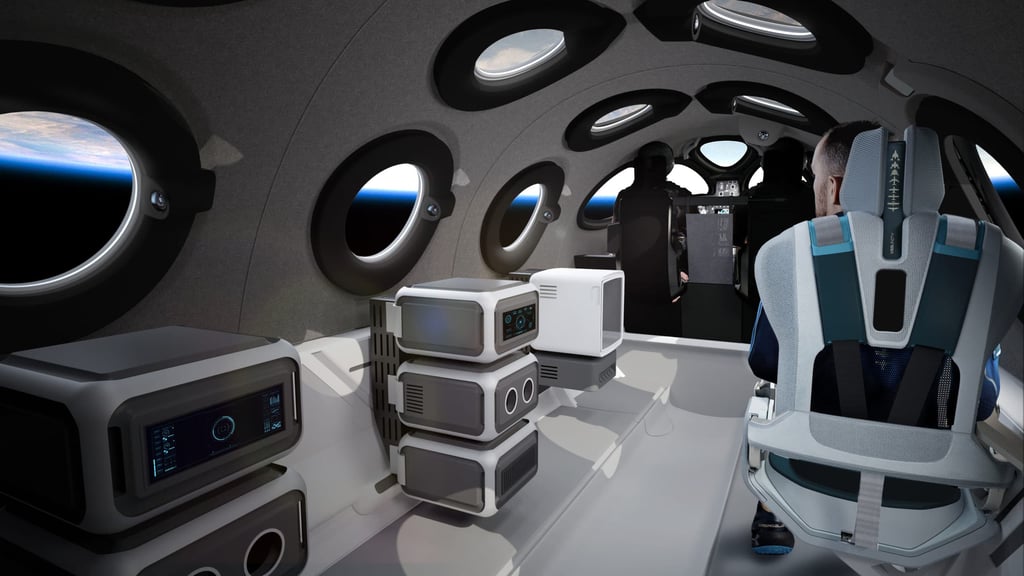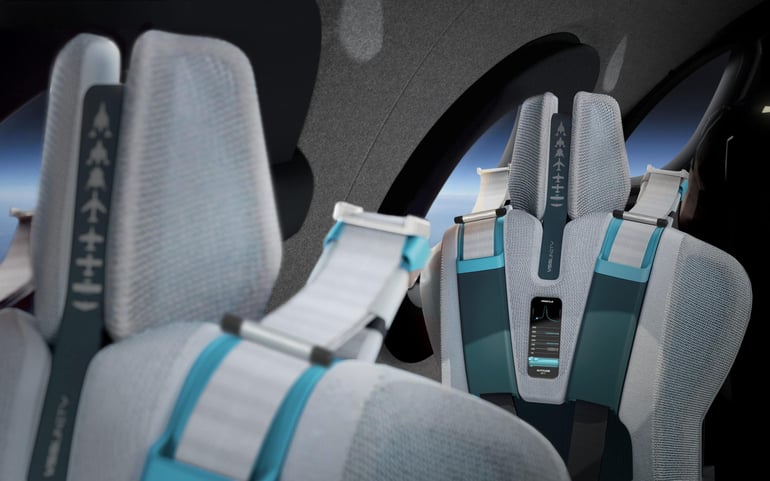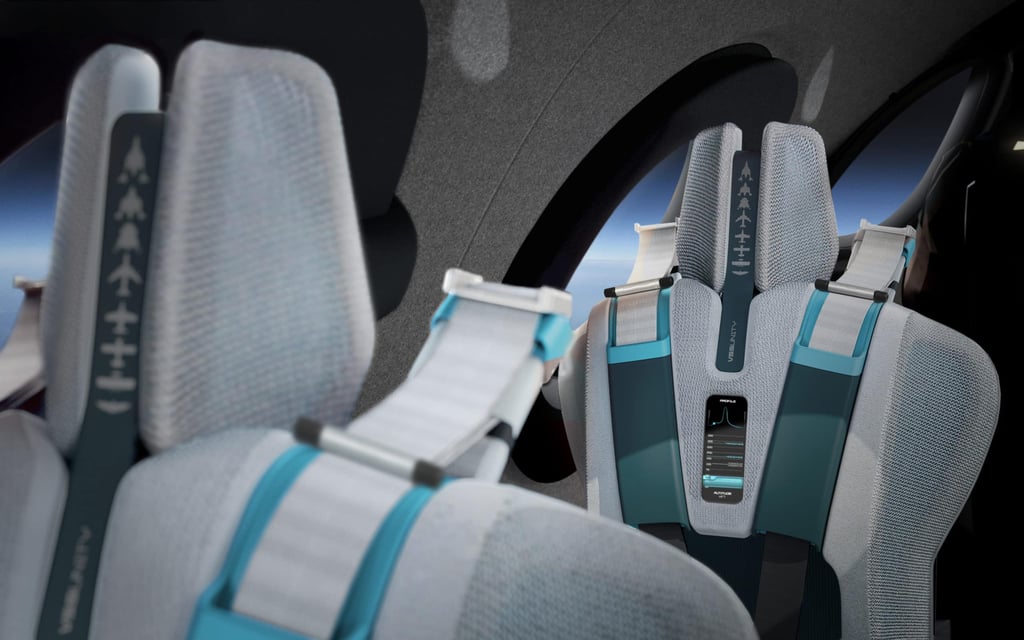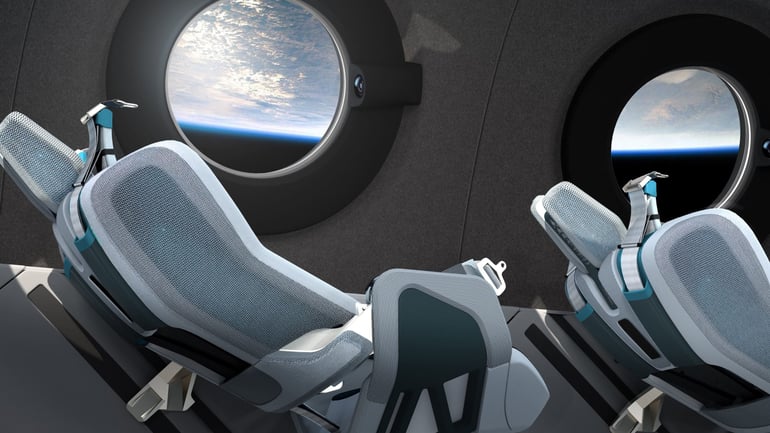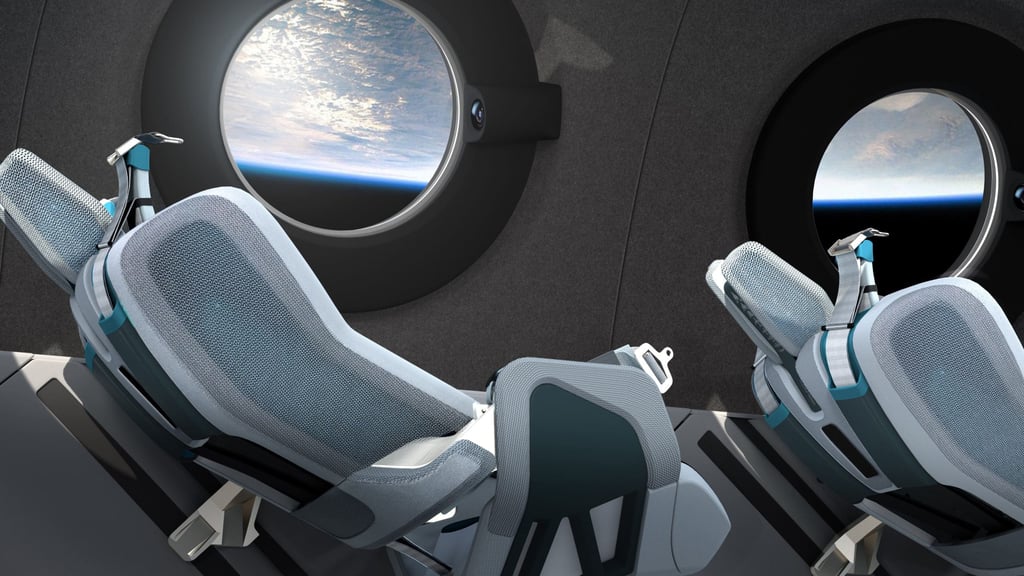 Passengers will be able to unfasten their seatbelts and experience zero-gravity conditions in all its glory. Which is exactly why the windows are configured the domed fashion as depicted, surrounding the entire cabin. The view, after all, is the main appeal of space tourism – right next to novelty and bragging rights. Windows are also to be framed by soft rims projecting an assortment of LED colours for mood lighting.
Towards the back, you'll find a mirror which allows passengers to watch themselves float about. No doubt, the selfies you take here would easily blow the competition out of the water feed. Speaking of selfies, Virgin Galactic cabins come equipped with 16 cameras to record the entire journey for playback purposes – two cameras focused on each passenger, according to Chief Space Officer George Whitesides. Think of it as a way classier version of getting that instant-print mugshot after a rollercoaster ride. Additionally, passengers will be able to access live-flight data from their seats.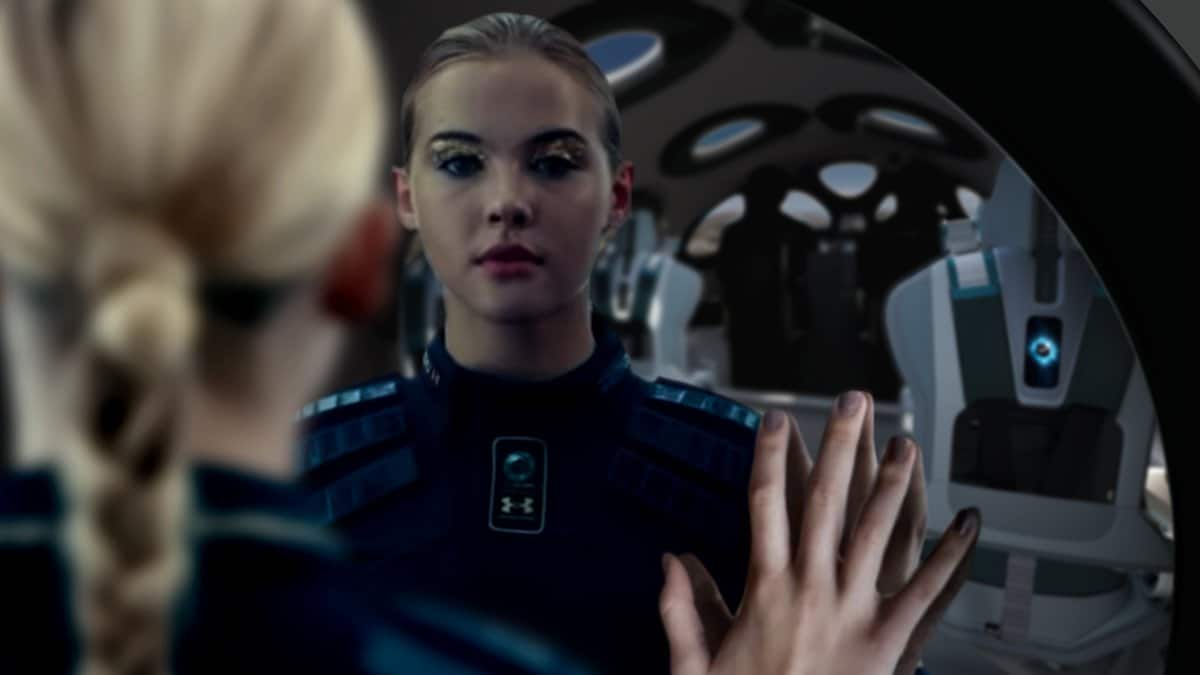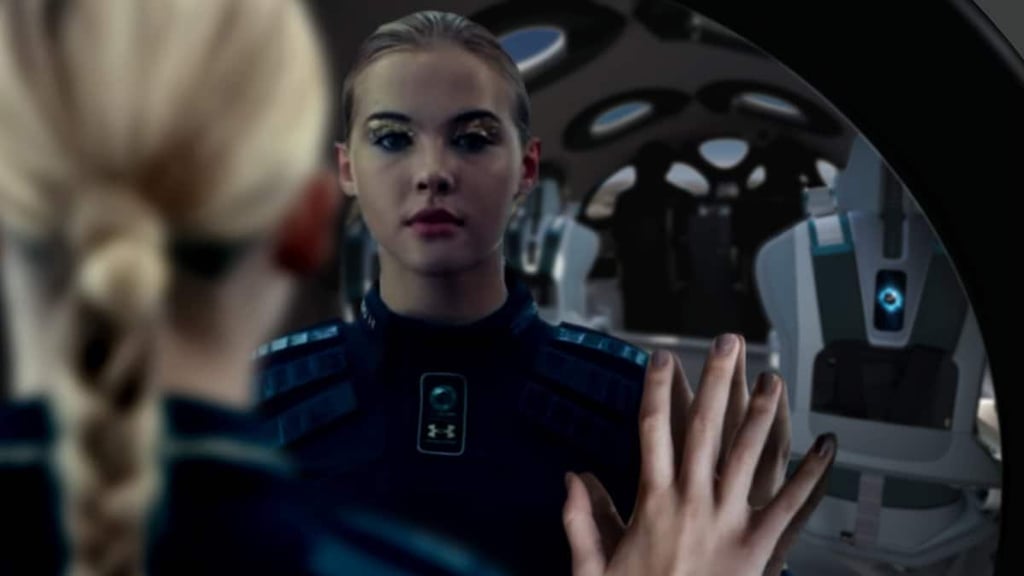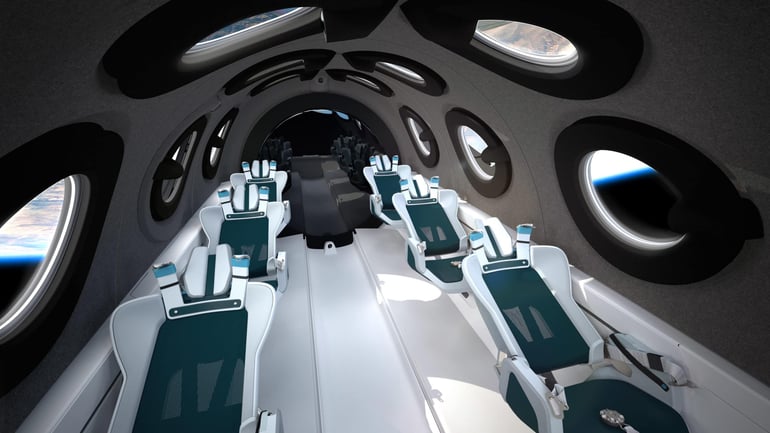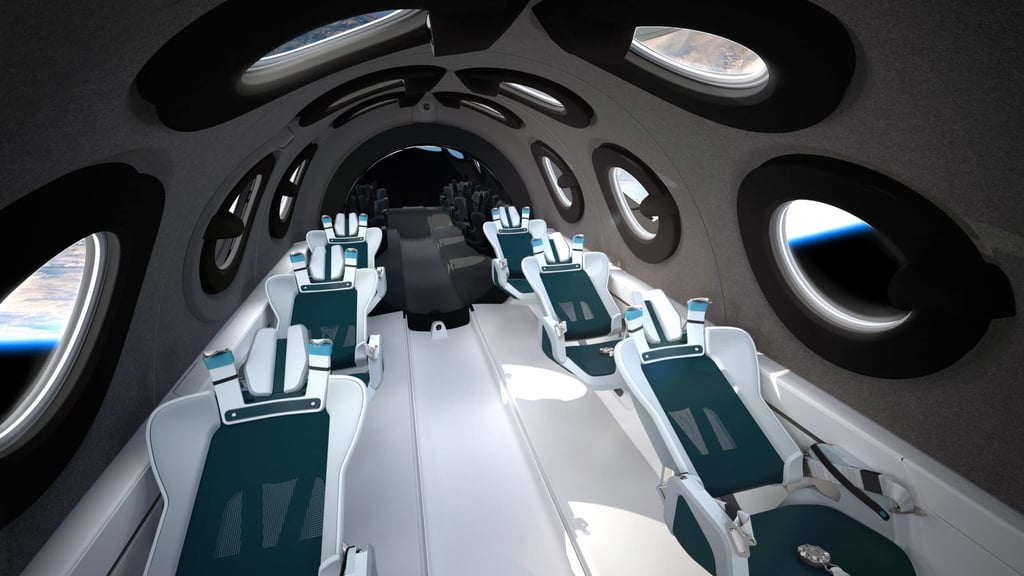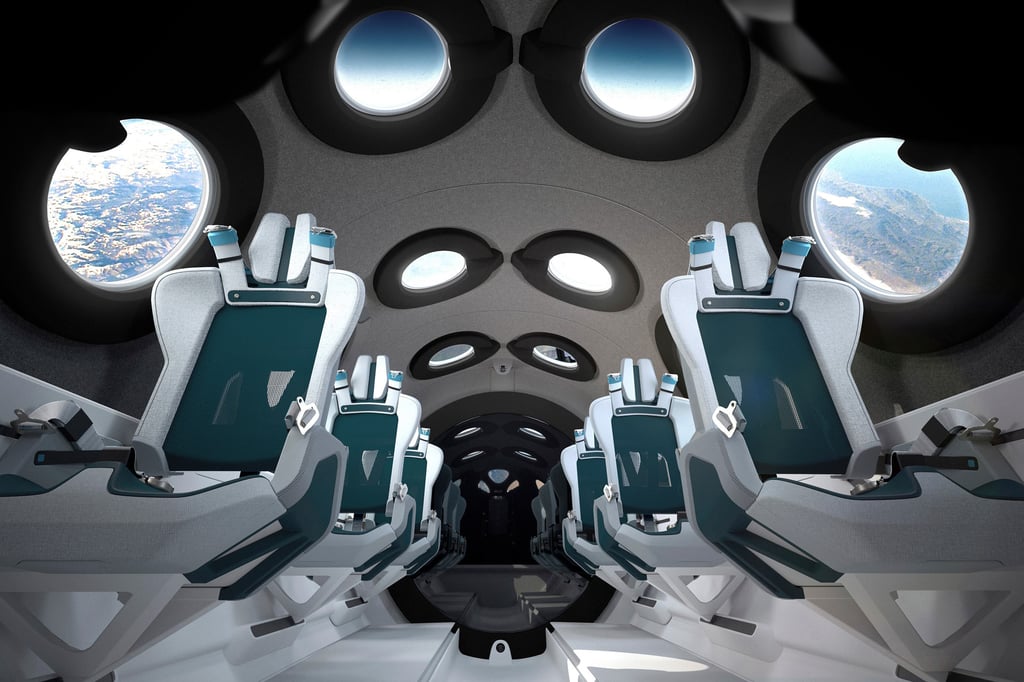 A 90-minute ride will set you back US$250,000. Currently, a total of 600 customers have signed up for a space flight and placed a US$1,000 deposit; with another 400 who have expressed interest. Of course, before any of these cashed-up thrillseekers can leave the planet, they'll be required to undertake a three-day training course.
To take this unveiling a step further, Virgin Galactic is releasing a companion app which leverages the power of augmented reality (AR) for a more interactive look at these spaceship cabins. But if that seems like too much work – or if AR isn't exactly your cup of tea – feel free to simply hit the video link below for some passive viewing.
Skip to 21:39 to get a good look at the Virgin Galactic spaceship cabin.
Find out more over at virgingalactic.com.