Trumpeted as the 'World's Best Island' in the highly coveted Conde Nast Travellers Choice Awards, Tasmania is making a big splash in the global pool. With a wild array of landscapes, top-tier food and art scenes, as well as golf courses suitable for the next PGA tour, be sure to put the Island State at the top of your to-do list.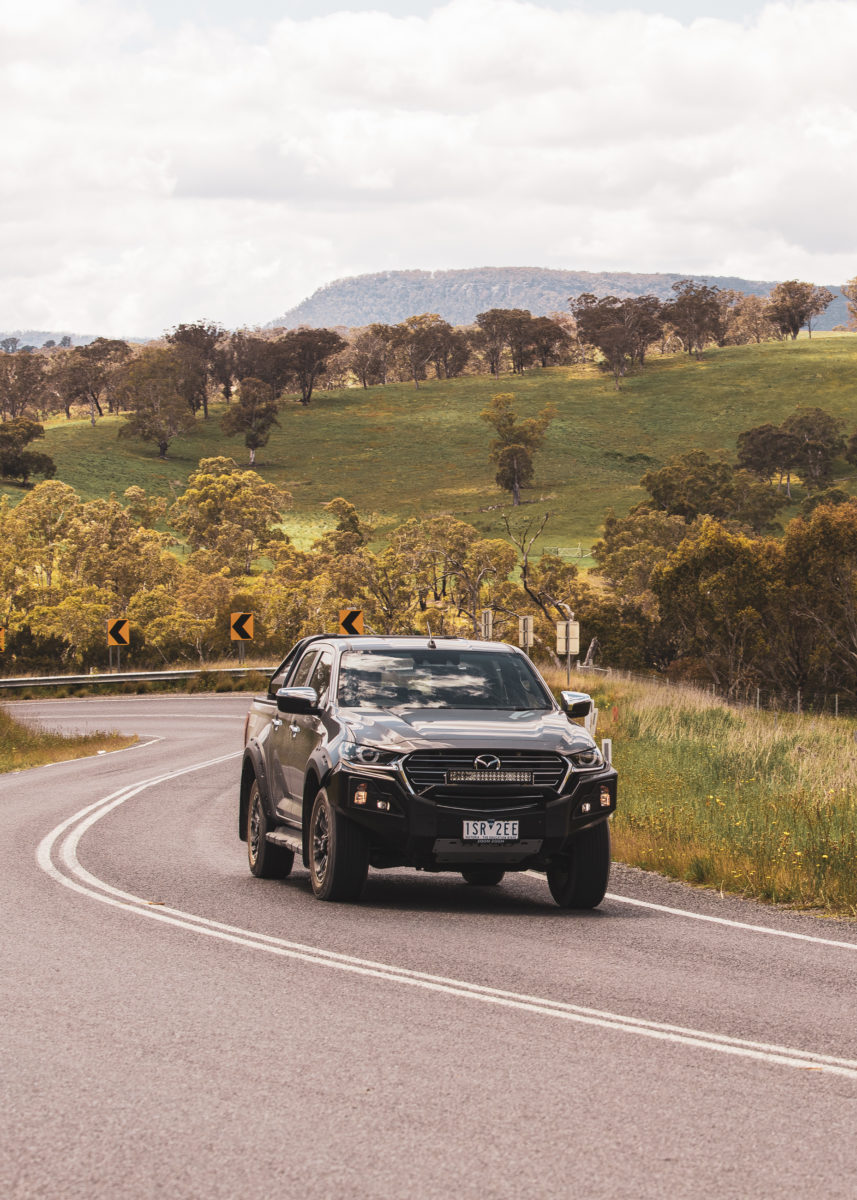 Thursday/Friday
Crossing an ocean to reach a weekend destination may seem like a big ask, but with only 678km between the two states, the trip is a lot easier and quicker than you'd expect. Flights to Launceston are just 75 minutes from Melbourne, and if you're flying to Hobart, you only need to account for an extra 5 minutes of flying time. With a decked-out Mazda BT-50 Thunder, however, you can bring it with you on an overnight journey on the Spirit of Tasmania.
Taking approximately 10 hours, you can grab a solid night sleep onboard, feast on fresh Tasmanian oysters while watching the sun go down, and then drive right off the ship and into your weekend's itinerary. Perhaps the best perk of them all is being able to pack your golf clubs into the spacious tray of the BT-50 Thunder and not have to worry about waiting for the 'oversized baggage' carousel to crank into action 45 minutes after all other bags have unloaded.
---
---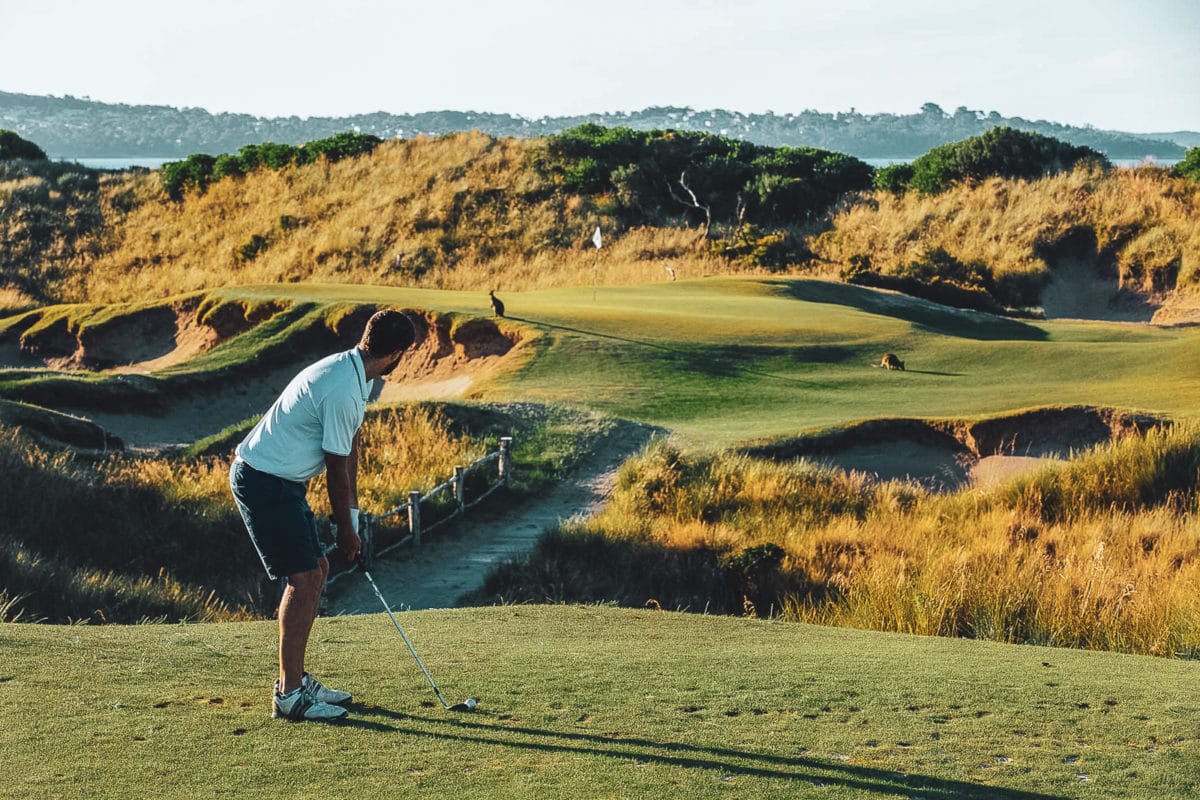 With a sunrise departure from The Spirit, head straight to Devonport's best coffee shop Fundamental Espresso, where the bacon and egg bagels act as exceptional fuel for the day ahead. Plug in the town of Bridport via Lilydale into your wireless Apple CarPlay® and enjoy a drive along the top of the rugged North-East coastline, through scenic countryside and past several of Tasmania's most famous vineyards before pulling up at Barnbougle Golf Links. A bucket-list course for every golfer worth their salt, work on your handicap at one of their two courses Lost Farm (a 20-hole course) or The Dunes, rated #3 and #2 respectively in Australia's roundup of best courses. When you can even hire a private caddy from the Barnbougle Pro Shop to accompany you on the fairway, you know that this is not your average golfing experience.
Whichever course you choose, be sure to stop off for a couple of sundowners at The Dunes Clubhouse after your final putt, and smugly admire how the handsome exterior and styling of the BT-50 Thunder fits snugly alongside the Tasmanian landscape.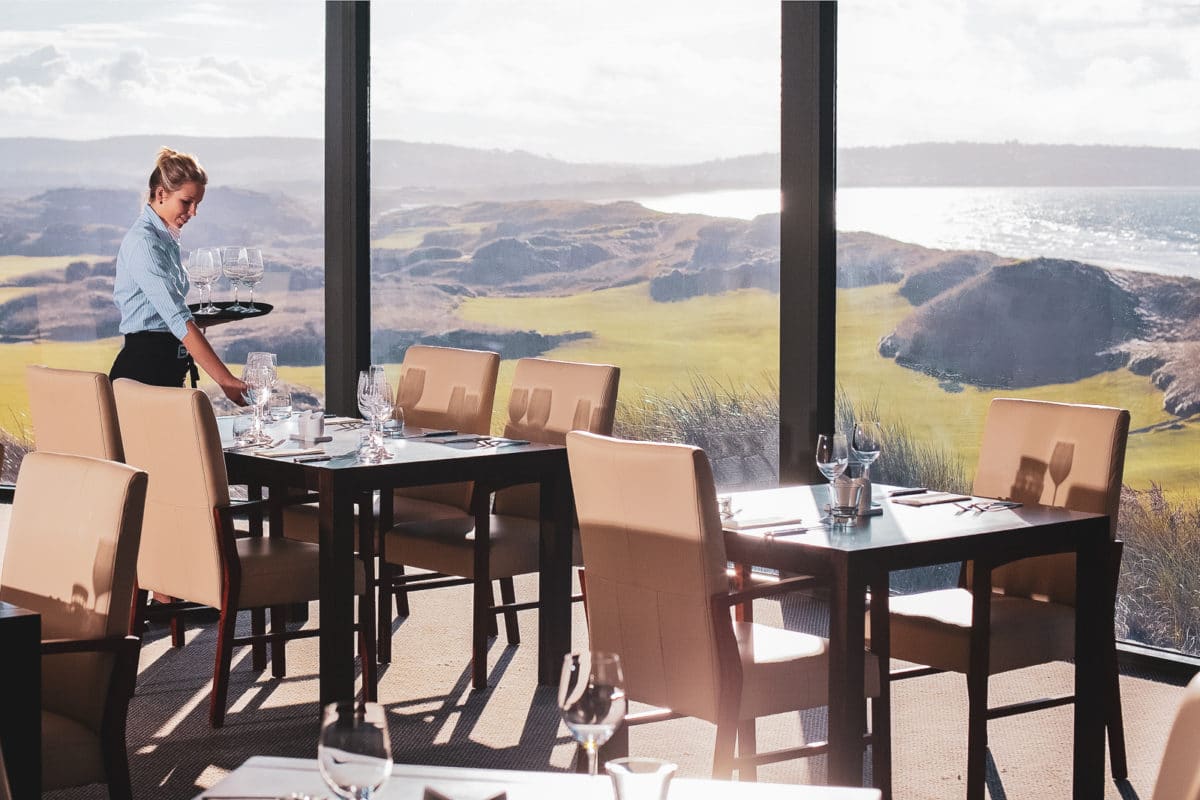 Back on the road and en-route to lunch, it's a quick hour south to Launceston where your hardest decision will be to dine at either Geronimo or Stillwater, both known for their locally sourced, fresh Tasmanian produce transformed in dishes that are worth crossing any ocean for. If you choose to stay in Launceston for the evening, The Florance is a boutique hotel set in a restored Victorian mansion that overlooks Launceston's Heritage City Park.

For those keener to explore the eastern coast of Tassie, utilise the BT-50 Thunder's impressive torque at high speeds for safe overtaking on the highway to the coast. A further two hours south-east and you'll soon be winding your way on the road amongst the towering trees and white sandy beaches of Freycinet National Park. For wilderness escapes that don't skimp on luxury, check in to Freycinet Lodge or Piermont Retreat and light the fire pit while you enjoy views of the peninsula with the Hazards mountain range as your backdrop.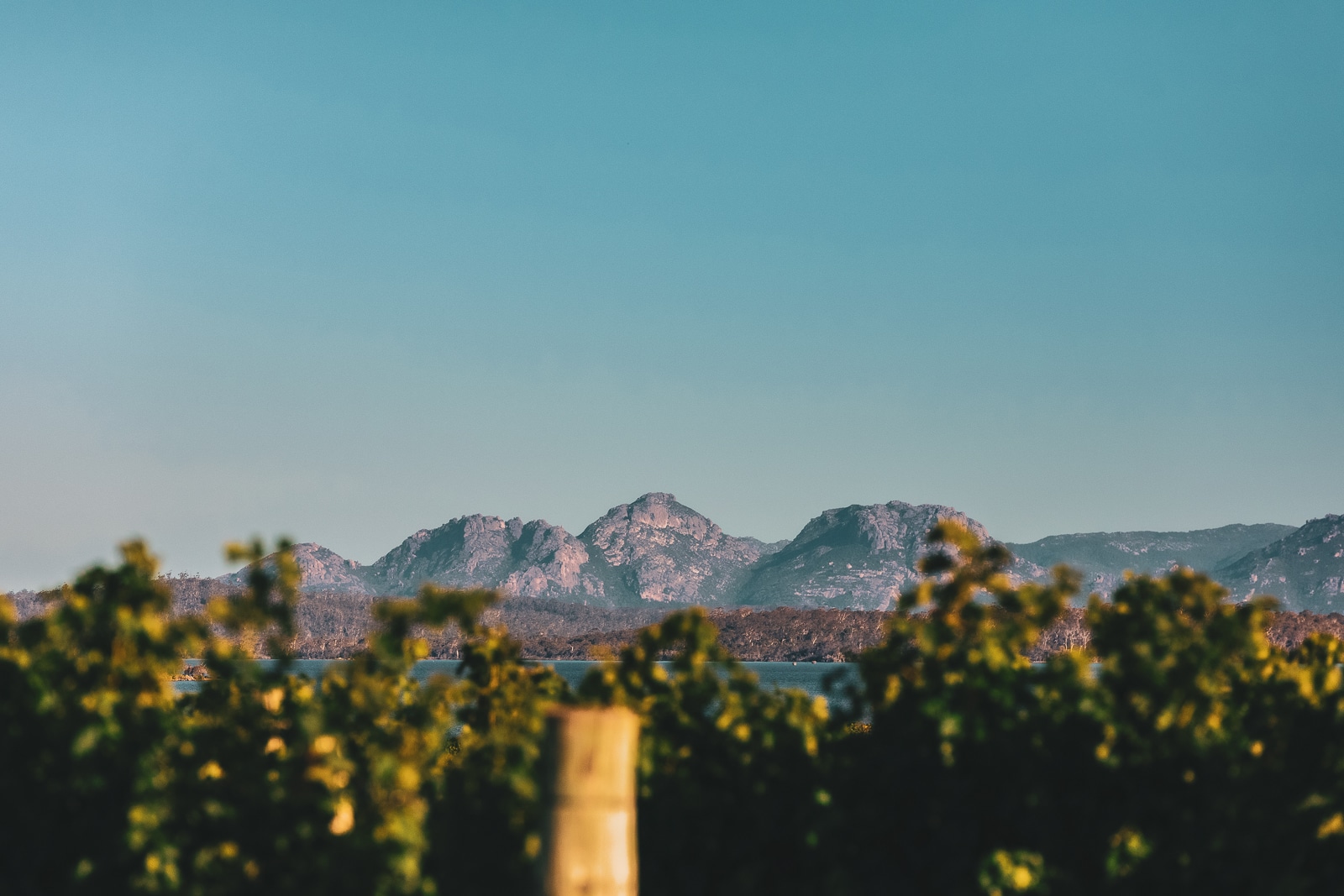 Saturday
Mornings in Tassie can be a little frosty, to say the least, so before you take off on the day's adventures in the great outdoors, relish in warming up the BT-50 Thunder's heated leather seats before you jump in. Freycinet is regarded as one of the most stunning pockets of the state (truly a testament when considering the natural beauty of Tasmania), so set out on a hike and make it your mission to absorb in as much natural beauty as possible – a manageable feat when tackling the climb to The Wineglass Bay Lookout. The hike itself is relatively short, but the saddle between Mt Amos and Mt Mayson is a steep one, so be prepared to break a sweat before the views spill out over Wineglass Bay. With a reputation as one of Tassie's most celebrated views (and 85,000 location tags to prove it), try and make it to the top for sunrise to beat the crowds and enjoy undisturbed views from this mesmerising vantage point.
As blue and as tempting as the water may seem, the warmest temperature on record in the bay is a mere 15.9 degrees Celsius, so a dip after the hike is probably more appealing than it actually is.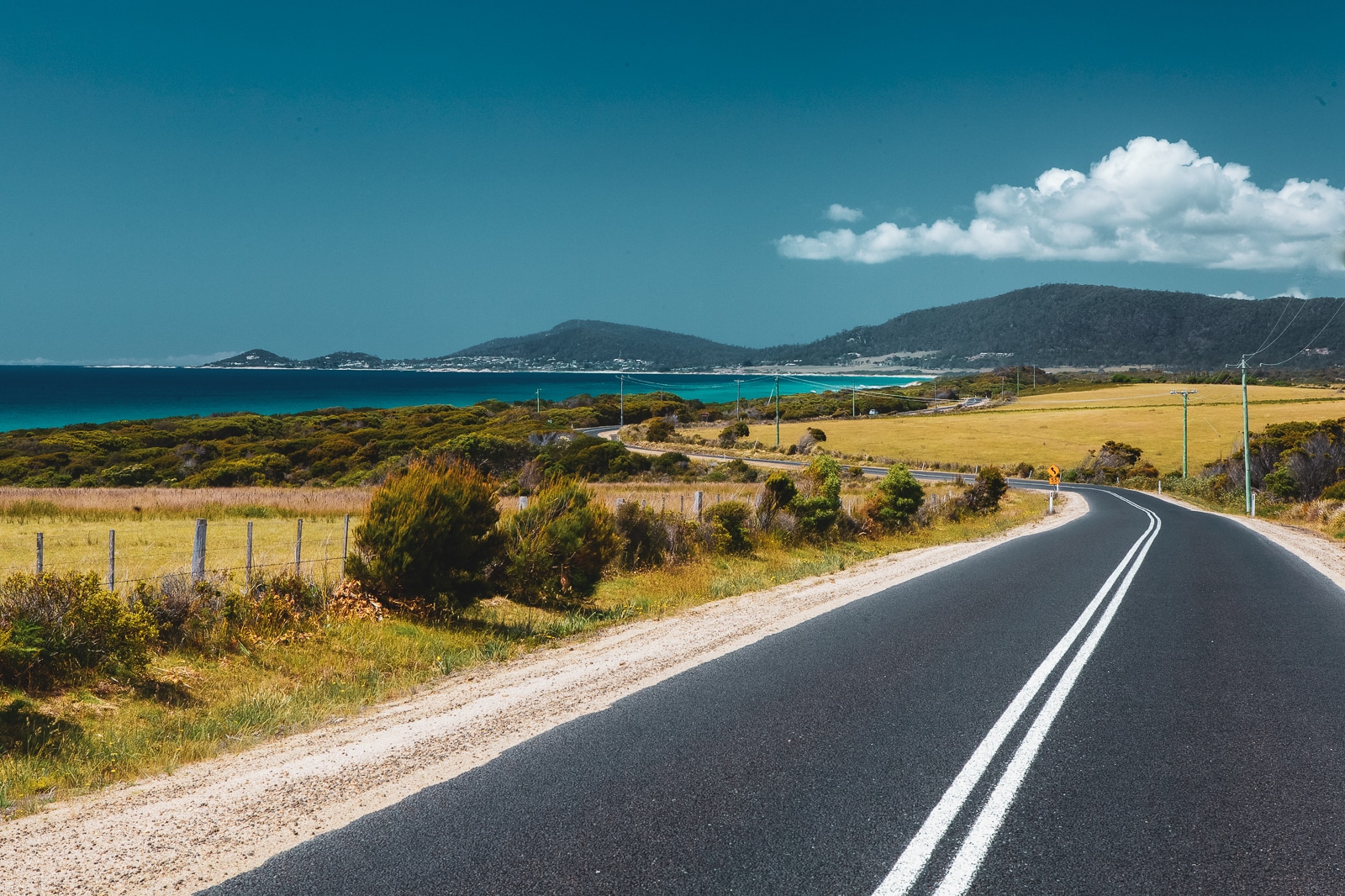 While it may be fresh, Tassie's clean and clear water makes it an underwater Mecca. Travel further down south, past Hobart and have a dip at Fossil Reef, or, if you want to keep things close, just 30 minutes up the road from the entrance of Freycinet National Park is the small town of Bicheno, the perfect home base for a scuba diver's paradise. From here, you can try the popular Paradise Reef, the deepwater Golden Bommies and the gullies of Magic Garden in the Governors Island Marine Reserve, one of the best dive sites in Australia. Explore the dense kelp forests that provide shelter for weedy seadragons and rare Tasmanian handfish. These are dives that are totally different from your stock-standard coral reefs. Whether you're looking down on the ocean or looking up from beneath it, it's not hard to understand what all the fuss around Tassie is about.
As well as a diving hub, Bicheno is a small fishing village, so grab a fresh basket of fish and chips from local favourite The Gulch (also known as Tasmanian Coastal Seafoods), a small wooden shack cooking catch-of-the-day fish straight off the local fishermen's boats, as well as a few monster crayfish when they're in season.
---
---
Sunday/Monday
Tasmania's reputation for food used to barely extend beyond its oysters. Though said oysters continue to shine, it's the locally grown and hand-crafted paddock-to-plate food that is garnering worldwide attention. For the foodies, depart Freycinet after catching a momentous sunrise looking out to the east, and head south west, bypassing Hobart and heading inland. Punch in your favourite playlist and let this three-hour drive past the coast, townships, across bridges and through forests land you in the charming town of Lachlan and the Agrarian Kitchen Cooking School. Here, the setting lives up to the name: a beautiful 19th-century schoolhouse converted into a cooking school on a working farm with mulberry trees, boysenberries, and rare-breed Berkshire pigs. The classes are a celebration of great produce, great cooking, and even better hospitality. Sitting down to eat a meal that has been entirely cultivated and cooked on-site, is the ultimate food-loving experience.

For those looking for a little less 'doing' and a little more 'eating', The Agrarian Kitchen Eatery is located just up the road in the town of New Norfolk and is the restaurant offshoot of the original cooking school. Book ahead, and pray to God that the sourdough potato cakes are on the menu when you visit.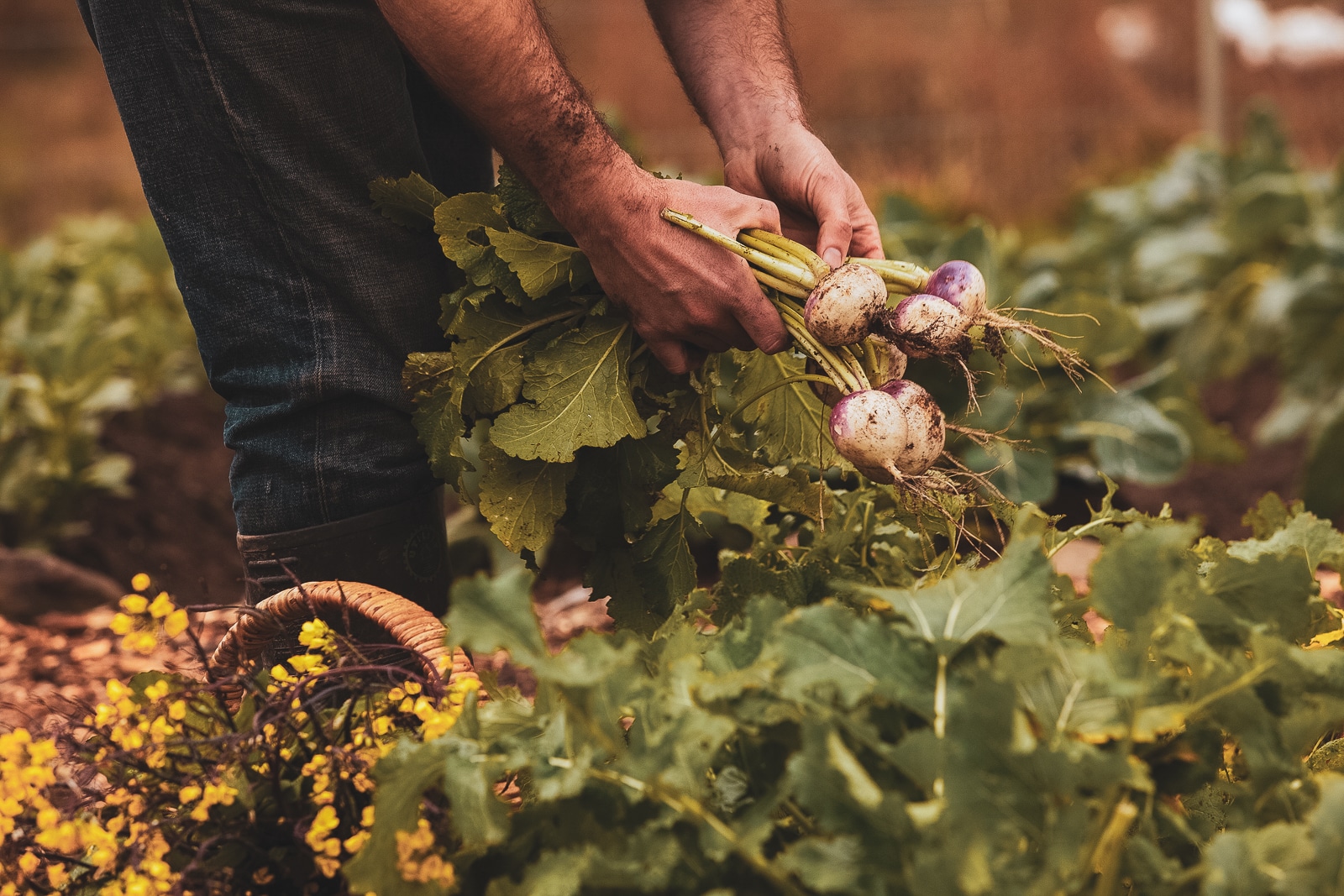 If time permits it (and on a small island, time almost always does permit it), drop one hell of a U-turn and head four hours north west, back to the top. Settle into an Airbnb in Smithton for the night, and wake up on the edge of the Tarkine Wilderness and the world's second-largest cool temperate rainforest. Spend your final day here exploring this spellbinding part of the world that's packed with centuries-old trees, unique wildlife and sacred Aboriginal sites. Finish your trip here before loading the Brand-New Mazda BT-50 Thunder back on The Spirit, leaving you quietly (or loudly) awed by Tasmania's natural beauty.
This article is part of a series, proudly presented in partnership with Mazda. Thank you for supporting the brands who support Boss Hunting.