Australia's premier golf destination – Barnbougle – has officially opened its highly-anticipated 'Bougle Run' short course for preview rounds, complete with a picturesque coastal backdrop and the promise of a challenge (in the best possible sense).
Designed by internationally acclaimed golf architect Bill Coore of Coore & Crenshaw, Bougle Run offers 14 holes set atop the undulating sand dunes found behind Barnbougle Lost Farm. The track offers twelve par-3s and two par-4s, which includes some of the highest points of the entire complex.
According to Barnbougle owner & founder Richard Sattler, while a third course was always on the cards, it was important that the new route held three key factors: pose a "true test of golf", while being both visually spectacular, as well as fit cohesively within the existing facility.
RELATED: Inside Michael Jordan's Ultra-Exclusive Golf Club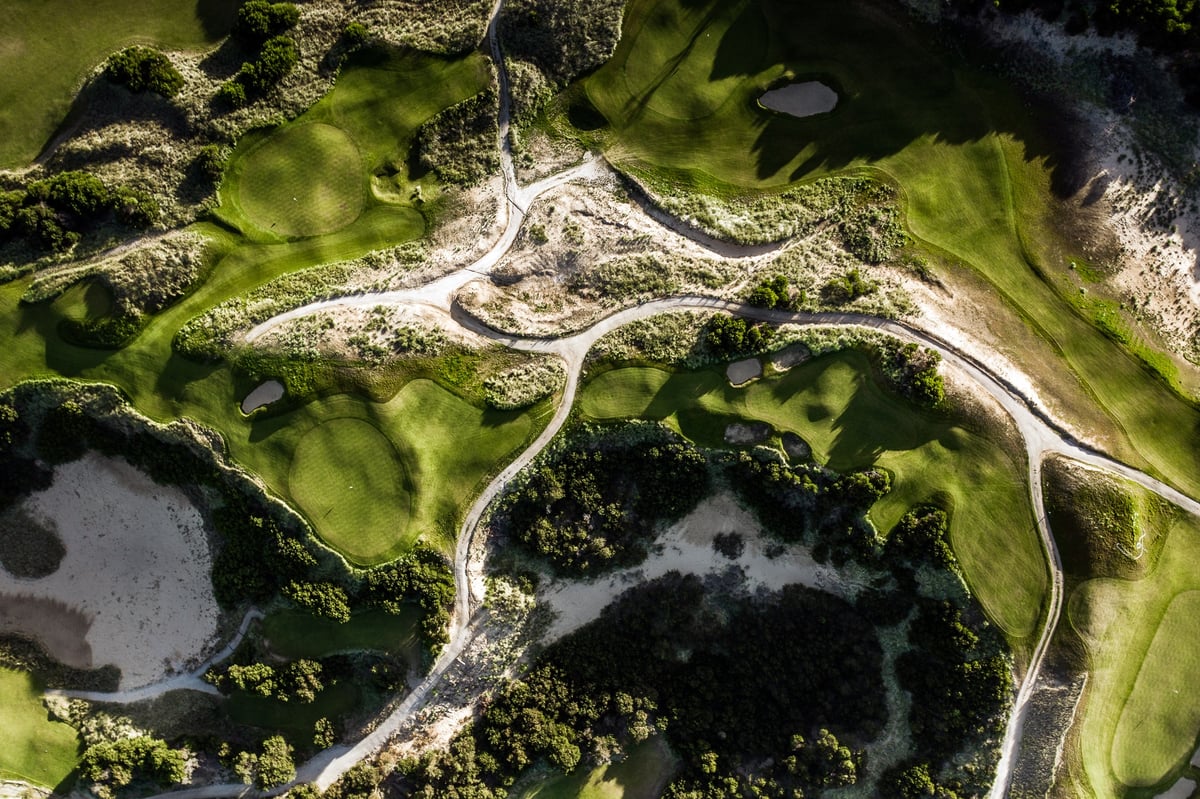 "We had researched similar concepts at some of the best golf facilities in Scotland, Ireland, and the US – and felt that this unique prospect would really complement the current two courses," says Sattler.
"When we first cleared the site and saw the views and natural undulations of the landscape, we knew that a short course in these dunes was the right fit for Barnbougle."
Bougle Run is intended for golfers of all abilities. According to Coore, the changes in elevation and undulation allowed his team to create a loop of four holes that beginners and novices could enjoy "without being too demanding or strenuous", while the remaining ten holes carved into the more dramatic sand dunes are for the more seasoned operators, requiring strategic shot positioning and so forth.
RELATED: Tassie Weekend Guide – A Barnbougle Boys Trip Never Misses The Mark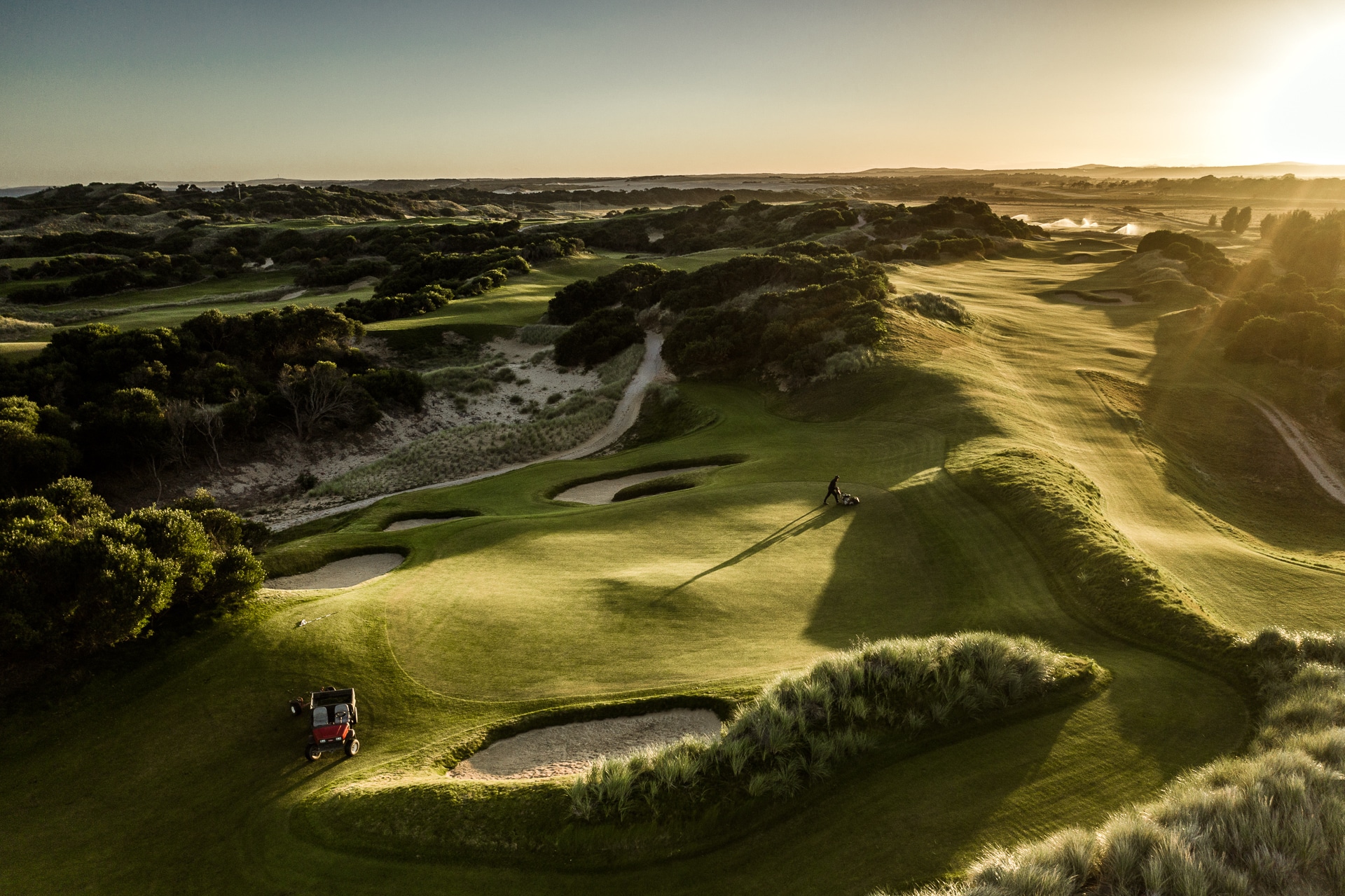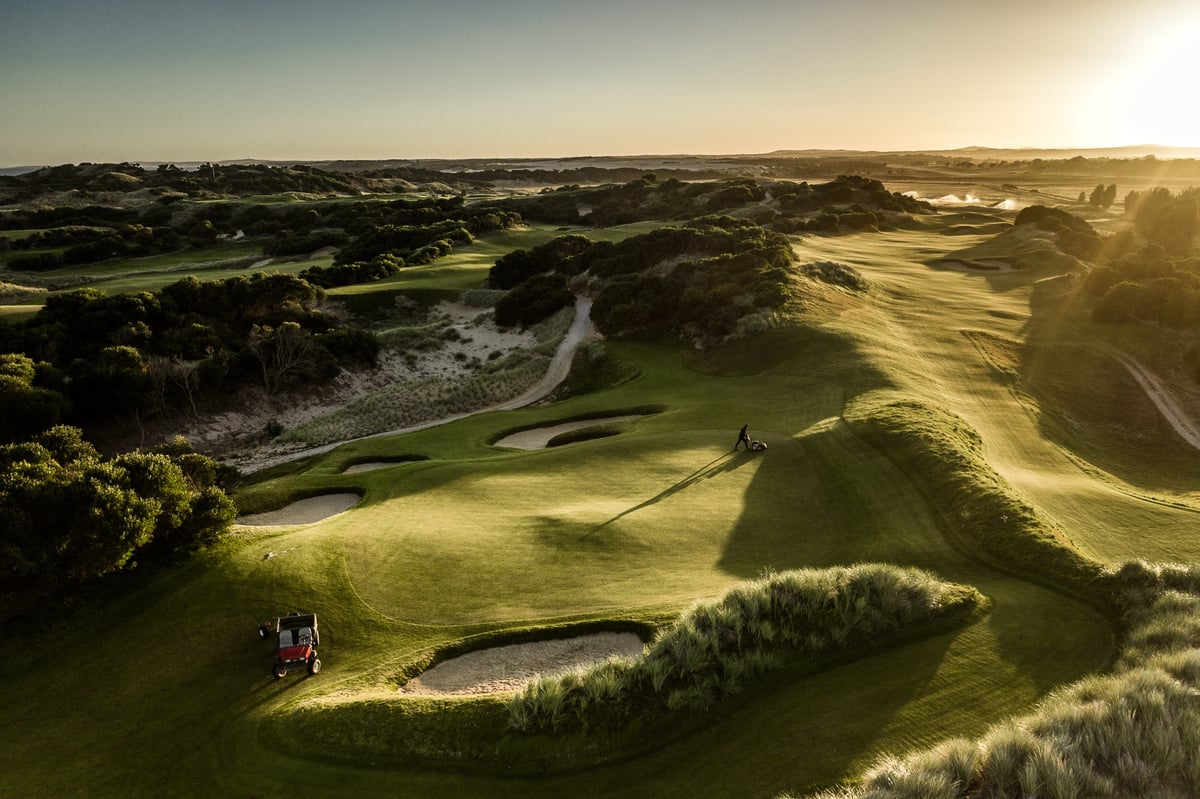 "Richard challenged us to create a collection of inspiring, yet fun to play holes that would complement the existing courses at Barnbougle," explains Bill Coore.
"We were given the freedom to be guided by the dramatic landscape, rather than mapping a course of a particular number of holes. There were so many opportunities for great holes and after flagging our chosen ones in the field, we realised there were fourteen spectacular holes that needed to be in the final route."
Additionally, holes 4 & 8 provide the option to be played as either short par-4 holes or long par-3 holes.
Bougle Run preview rounds at Barnbougle Golf are now available to book for an introductory fee of $60 per person.