Whether you're traveling overseas for work or pleasure there's nothing worse than finding yourself crammed between crying babies and snoring passengers down the back on a 12-hour flight. Thankfully, these days business class tickets are cheaper than ever due to the amount of airlines and the competition between them to provide the best experience at a reasonable price.
Last month the Skytrax World Airline Awards were held in London with a variety of different titles handed out to the best airlines across the globe. The awards were based on surveys completed by over 20 million travellers worldwide who rated more than 335 airlines between August 2017 and May 2018. From those awards we've selected the best business class airlines that allow you to enjoy the comforts of home 35,000 feet in the air.
Qatar Airlines
Qatar reigns supreme when it comes to all things J Class, voted the world's number one business class airline of 2018. Not only are you treated to a tasty menu designed by award-winning chefs, but Qatar also provides 100% cotton PJs, slippers from The White Company and an amenity kit containing lip balm, facial mist and moisturiser by Castello Monte Vibiano Vecchio.
---
---
Qatar also took out the best business class seat of 2018 no doubt due to the 56cm wide seat that transforms into a two-metre flatbed. As well as being extremely comfortable each seat contains a 40cm screen and access to onboard Wi-Fi.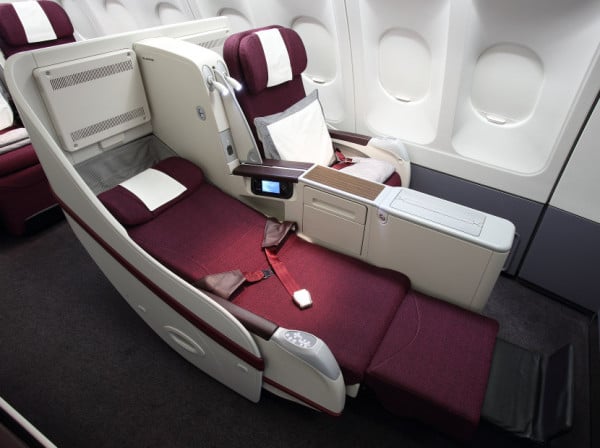 Singapore Airlines
Voted the best business class airline in Asia, Singapore Airlines have always provided the goods. What makes Singapore so great is the friendly service and attention to detail, with each handcrafted leather seat roomy and relaxing, containing all the amenities you could ever require on a long haul flight. Offering over 60 different meals and some of the best onboard entertainment it's no wonder Australian's love flying with Singapore.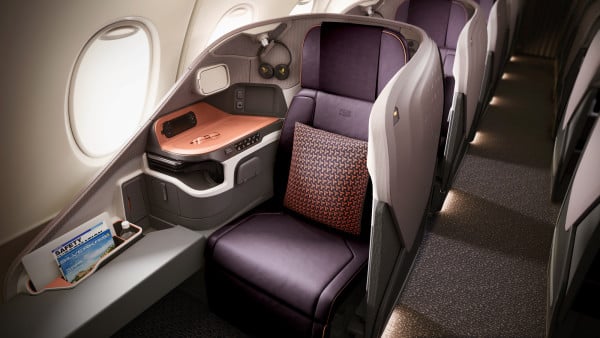 All Nippon Airways
They might not be a big name down under but Japan's All Nippon Airways are fast becoming the best new luxury airline for business class passengers. They're the first Japanese airline to have fully flat staggered seating, meaning you'll never have to worry about someone stepping over you while watching live television, another bonus of flying ANA. There's an Asian and French-themed menu while noise cancelling headphones are also available for all guests.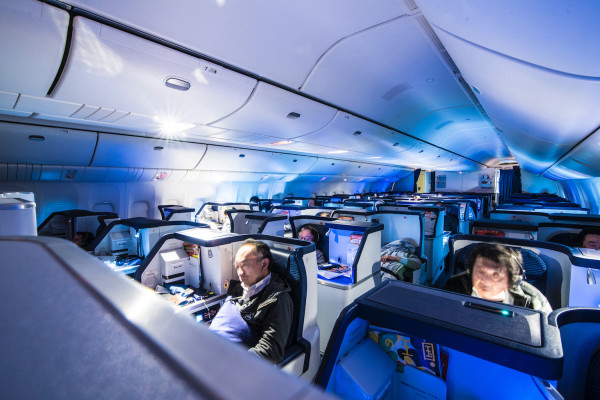 Emirates
Having flown Emirates numerous times I can attest to their quality as one of the world's best business class experiences. As one of the youngest airlines, Emirates planes are sleek, modern and inviting. You can relax in leather bound seats while choosing from over 2,000 entertainment channels or kick back with a drink from your own personal bar. The food is also top notch and includes both regional and international cuisine served on Royal Doulton bone china with Robert Welch cutlery.
READ ALSO: Our Emirates Business Class Review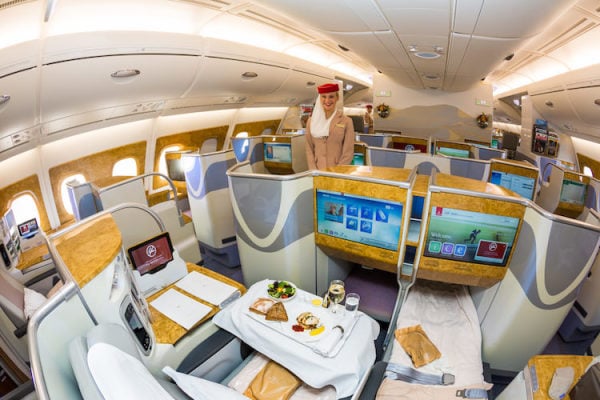 Turkish Airlines
Although they only ranked ninth in terms of overall experience it would be remiss not to include Turkish Airlines on this list. They piped Qatar for the best business class lounge, where you can indulge in a delicious cocktail while treating yourself to a massage or watch a film in the giant cinema, and won the award for best lounge dining experience for their menu mixing Turkish delicacies with international dishes prepared by qualified chefs. So not only can you experience a life of luxury in the air but also before and after your flight.
You can check out the full list of award winners here.
---
---