If you've managed to get your hands on an Xbox Series X and/or PS5, you might be wondering how exactly you're going to milk the most out of these next-gen consoles. That answer is simple: look for the best gaming TVs money can buy.
Both consoles are, after all, able to support 4K resolution at up to 120 frames per second (fps), offering a better, more fluid performance to make it more viable for game developers to produce projects with richer details and bigger environments. But although both reach high in their ambitions, the potential isn't met unless you without one of the best gaming TVs to handle all that graphical grunt.
RELATED: PlayStation 5 Review: A Complete Sensory Experience

In 2022, a number of TVs were released by the industry's biggest players, each representing substantial leaps and refinements in technology geared towards a better overall gaming experience. One that's more immersive, fluid, responsive, and consistent.

The definitive label to look out for when looking to upgrade your TV is HDMI 2.1, which brings a number of features perfect for all kinds of gaming, whether you're sinking hours into a solo campaign, or shooting your way through an intense online multiplayer session. Understanding the new HDMI standard is important if you're going to pick the right panel.
RELATED: Xbox Series X Review: The Good & The Bad
---
What Is HDMI 2.1?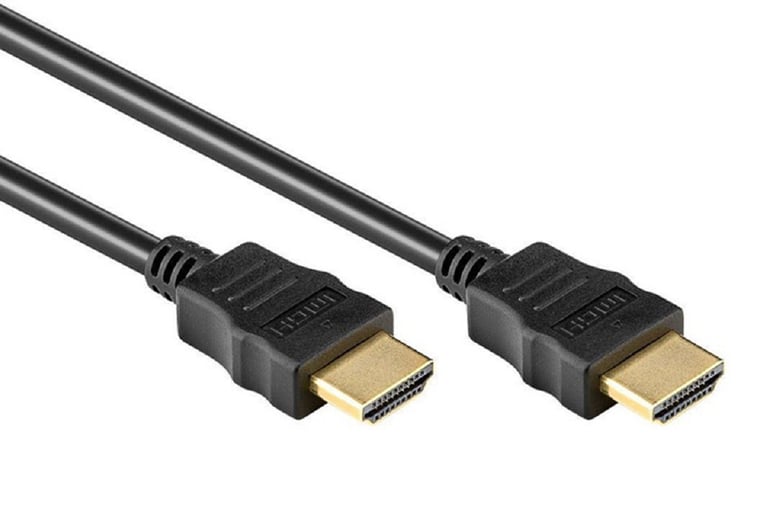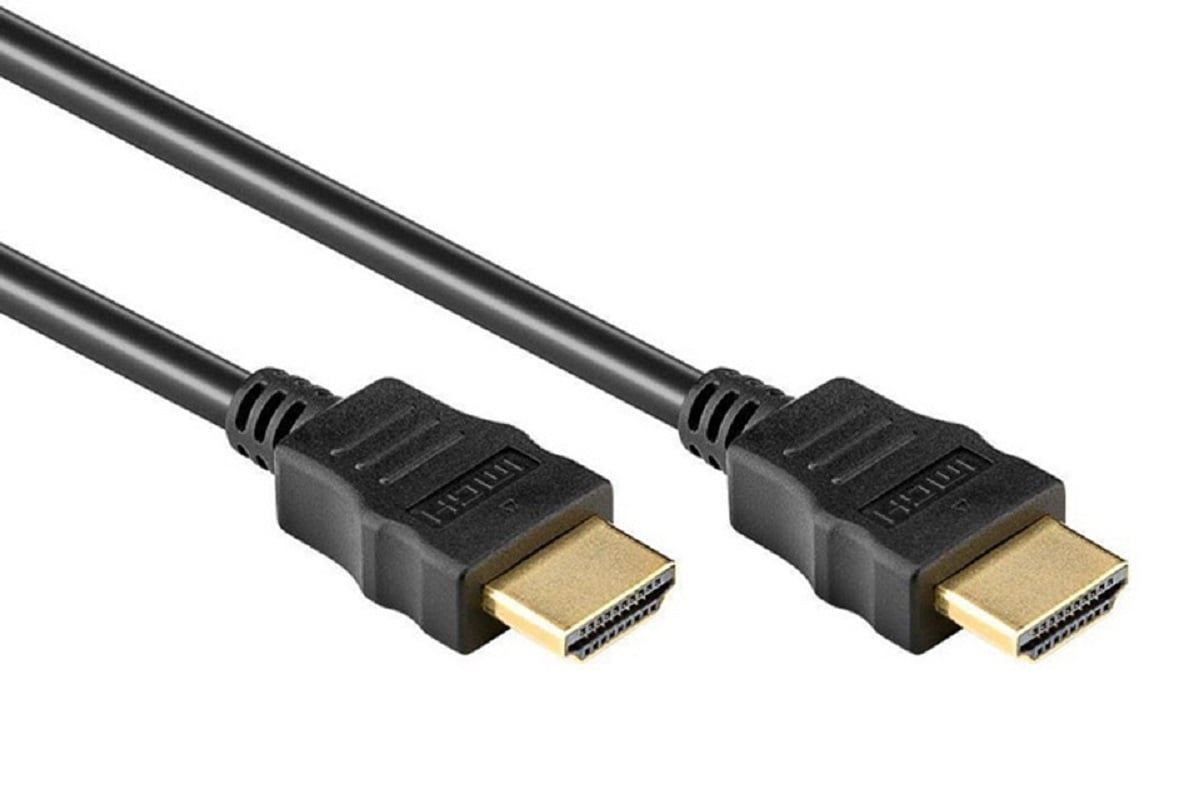 While a set with at least one HDMI 2.1 port is ideal for next-gen gaming, the technology is still relatively new and isn't as widespread as you'd expect. Even with the refreshes that companies like Sony, Samsung, and LG made to their respective lineups earlier this year, only a handful maintain the new HDMI certification to help offer the best gaming TVs around.
First announced at the start of 2017, the latest version of High-Definition Multimedia Interface (HDMI) is a big improvement from the familiar HDMI 2.0 and 2.0b standards. And gamers benefit the most from the new features, which support higher video resolutions (averaging at 4K, 120fps, but future-proofing for 10K), quicker bandwidth, Auto Low Latency Mode (ALLM), Variable Refresh Rate (VRR), Quick Media Switching (QMS), Quick Frame Transport (QFT), and Enhanced Audio Return Channel (eARC).
In order to make the most of these features, you need to use a new Ultra High Speed HDMI cable. Fortunately, one is included both with the PS5 and with the Xbox Series X. Do note that the $499 Xbox Series S doesn't include the cable, so gamers who want to properly take advantage of the smaller format console's 4K upscaling should invest in one separately.
RELATED: PS5 vs Xbox Series X: Which Console Should You Buy?
You can use any HDMI cable of course, but you won't tap into the specification's full potential. Ultimately this comes down to the cable being able to transmit data from the console to the TV at faster speeds, translating to a more consistent experience at 4K@120fps (or uncompressed, 8K@60fps) without any visual problems such as screen tearing, which is a graphic distortion issue that happens when a TV's refresh rate doesn't match the console's refresh rate at any given time (this is what VRR fixes, helping make a game feel more fluid and responsive).
Even without HDMI 2.1 features, a good gaming TV would still have an Auto Low Latency Mode, often built into a specially calibrated picture setting specific to games. This reduces the latency between what you input into the game (via the console's controller) and the result in the display, which is usually a matter of milliseconds, but can make all the difference if you're, say, in the middle of an intense Call of Duty: Black Ops Cold War multiplayer match. Although typically the TV sacrifices a lot of its picture processing power in order to lower the latency, which sacrifices a bit of the visual fidelity for the uptick in performance. What you want is a TV that can switch to ALLM without downgrading the picture quality too much.
RELATED: Is The PS5's DualSense Wireless Controller A Game Changer?
While ALLM and VRR are the major boosts to gaming, the other features are also quite nifty at making the experience feel a bit more seamless. QFT works towards a smoother experience for no-lag gaming and real-time interactive virtual reality (essential when Sony's long-rumoured PSVR2 drops), while QMS just displays the source faster when you're switching between HDMI inputs. As for eARC – that's more to do with uncompressed higher fidelity audio, so the best soundbars would benefit greatly.
Most importantly, just because a TV is certified with HDMI 2.0 ports, doesn't mean it can't introduce some 2.1 features through rolling firmware updates. Sony, for example, put out a few of their TVs earlier this year with promises of 2.1-ready ports, and are only now starting to roll out the requisite updates.
What Are The Best Gaming TVs?
Now that you (hopefully) understand HDMI 2.1 a little better, let's take a look at a few of the standout TVs of 2022 when it comes to gaming. Picking the best gaming TV for you is a matter of taste, preference and budget, but all of these should be more than enough when it comes to demanding the most from your brand new console(s).
LG CX OLED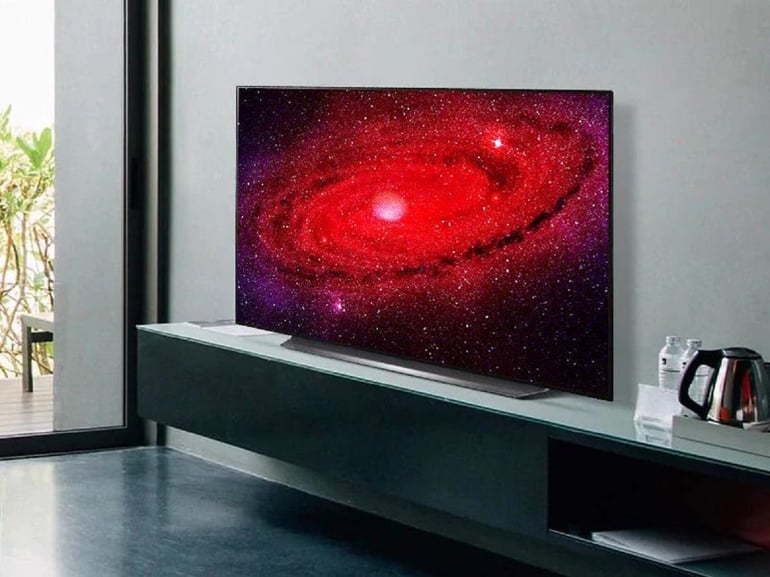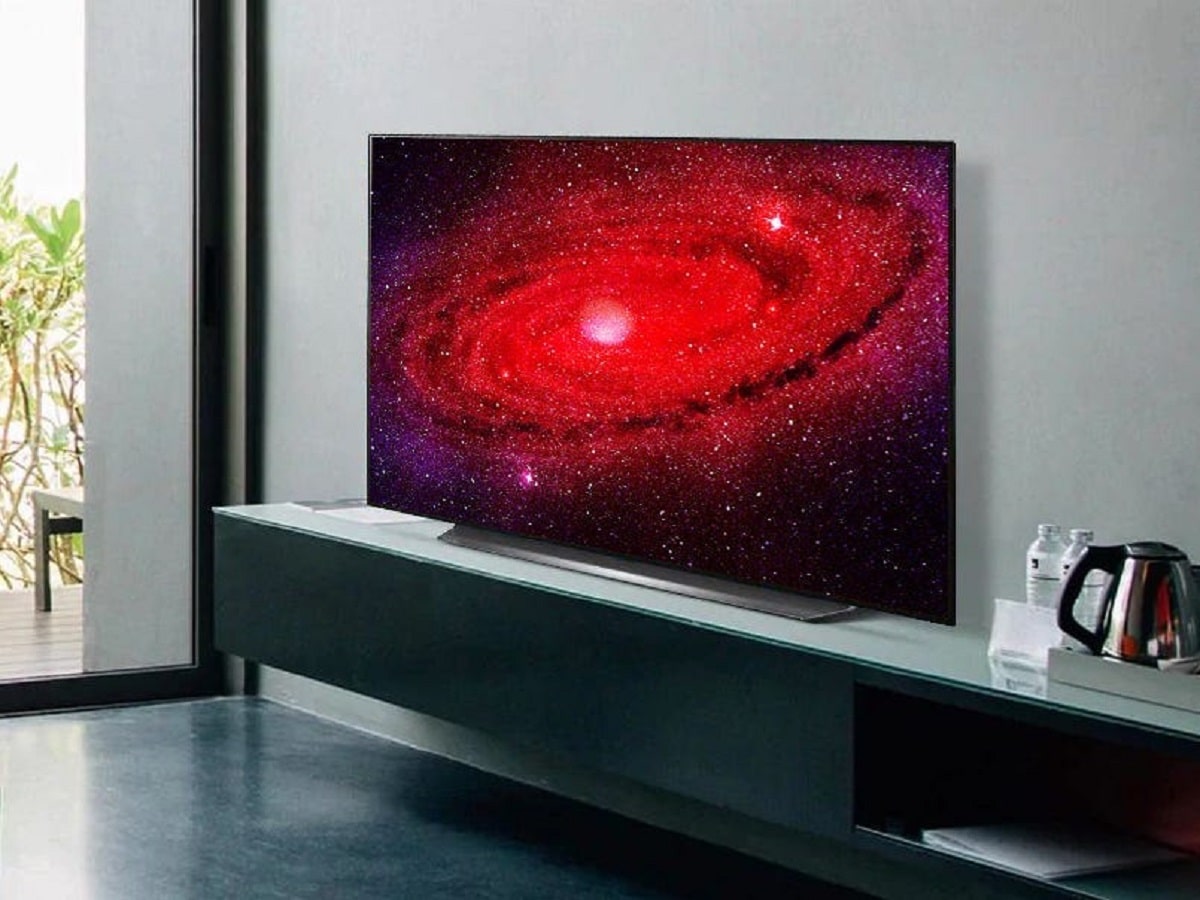 LG's mid-range CX series is the most well-rounded gaming TV on the market. Not only does it offer one of the most affordable OLEDs to date, with the AU$2,799 48-inch, but HDMI 2.1 is fully implemented, meaning all four ports use the certification. That's rare; most TVs in 2020 only offered one or two ports with 2.1 features.
Picture quality is amongst the best you'd find at the price, with several calibrated modes to suit a great variety of content. LG is a pioneer when it comes to OLED panels, so it's safe to expect exceptional native contrast, meaning you'll get those really deep, inky blacks which are ideal for making games look more dramatic.
RELATED: LG's $87,000 Rollable OLED TV Is A World First
It's packed with all the necessary features mentioned above (VRR, ALLM) plus the panel has an input lag as low as roughly 13ms, which is more generous than most on the market. Viewing angles are also wider than average – meaning the visuals are just as crisp and colour accurate despite which angle you're watching from – so rounds of local multiplayer will go down well with a crowd.
The only problem here is that if you aren't planning to wall-fix the TV, you'd have to contend with a fairly low-profile design. While this has its benefits, making the panel pop out a bit more when standing on a unit, a soundbar would look awkward sitting right in front of the TV. If that's an issue, look to the GX instead, which is more or less the exact same model except it sports a thinner, more portable design intended for wall-fixing.
Samsung Q95T QLED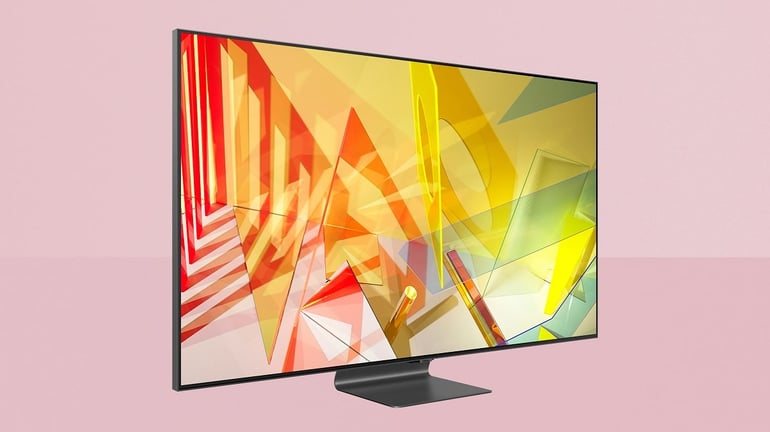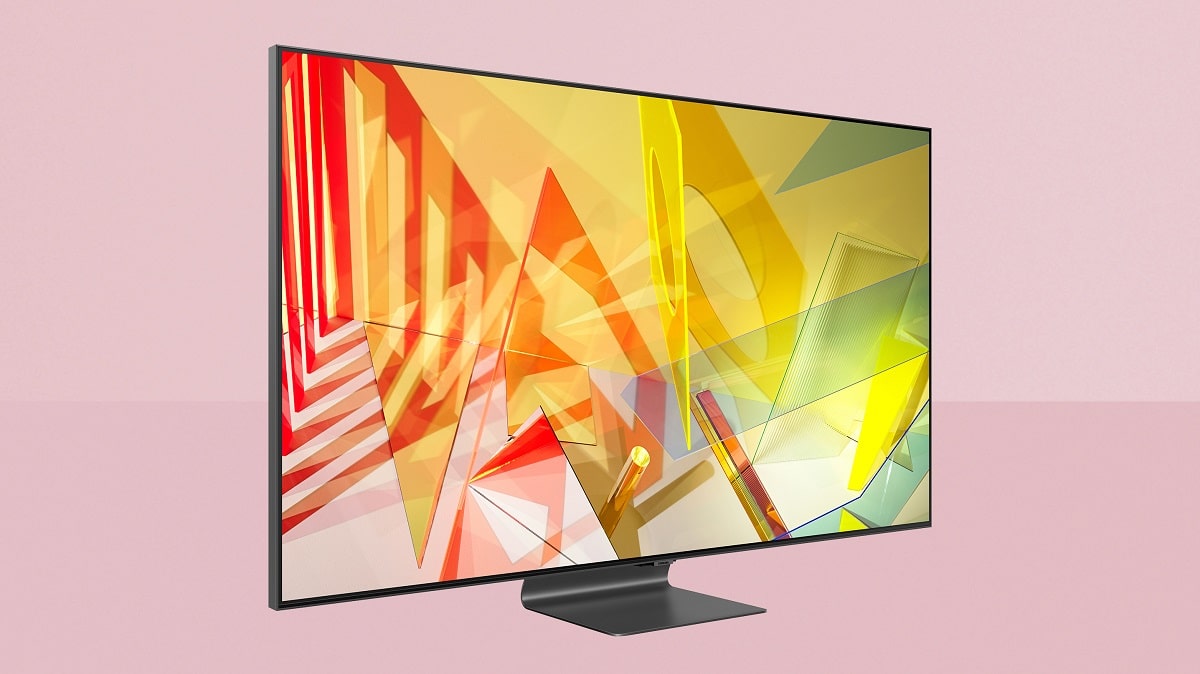 Any model from Samsung's Q70T and up would offer a superb gaming experience. Although it's always a good idea to zone in on the middle of the pack for a better performance-price balance; as such, the Q95T (from AU$3,409) is the way to go.
The QLED (which is essentially the non-LG version of OLED with higher brightness levels but not-as-good black levels) 4K set has all the bells and whistles of a powerful gaming TV with an input lag of 8.7ms, support for 4K@120fps, and VRR.
RELATED: The Samsung Terrace Outdoor TV Is A Certified Gamechanger
The slightly less expensive Q80T might be the better choice if you care more about the price side of things, which could be considered the most affordable QLED with a full-array backlight last year. An OTS sound system also means you'll get plenty of crisp, detailed audio out of the speakers, which is a winner if you aren't planning on investing in a high-end soundbar as well.
The 95T only has one HDMI 2.1 port though, which is a drawback compared with something like the LG CX. But as long as you aren't being as indulgent as having both a PS5 and Xbox One Series X hooked up at the same time, this should be of little concern.
Sony X90H LED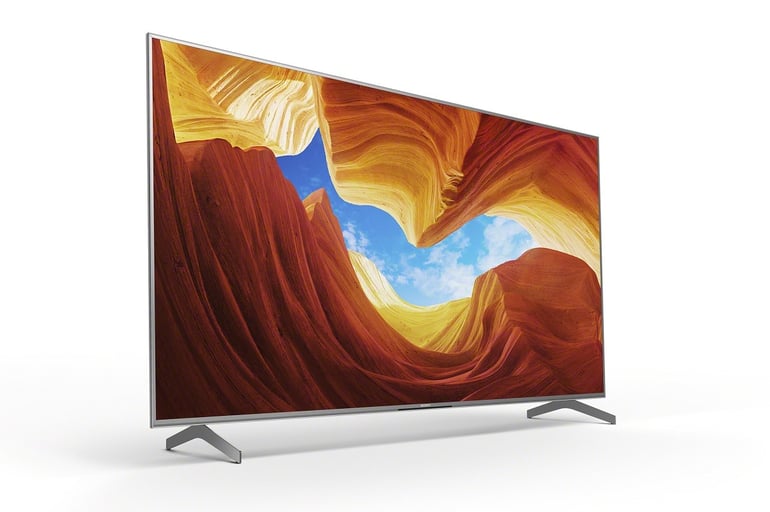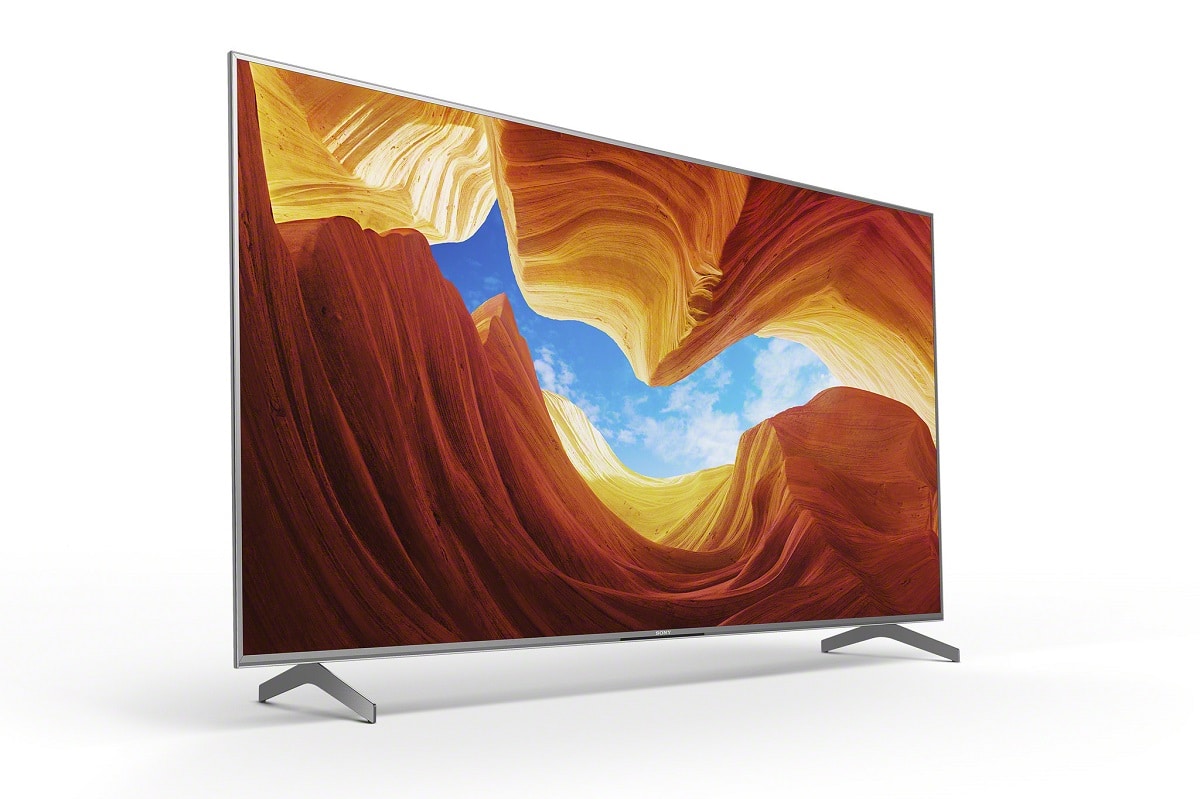 Sony has started to brand some of their signature BRAVIA TVs with a "Ready for PlayStation 5" tag, acting as a beacon for those who can't be bothered scanning a spec sheet. Given the company's superior picture processing, this LED certainly earns its place as one of the best gaming TV sets available.
A proprietary X-Wide Angle technology focuses on those really vivid, naturalistic colours no matter the viewing position, retaining more brightness than the average LED panel would. An advantage the brand has over others, for PS5 at least, is the ability to wake the TV with the console's DualSense controller and, conversely, control gaming functions with the TV remote.
Input lag is some of the best you'll find out there as well, at a speedy 7.2ms for exceptionally smooth gaming. Plus, the use of a VA panel means better OLED-like contrast at an LED price, making those 4K@120fps games really pop.
The issue here is that you should be making sure Sony has properly rolled out their HDMI 2.1 firmware updates before you make the big investment. The company has been inconsistent with messaging here, so it's safer to wait until at least the end of the year before shelling out the AU$2,995 for a 65-incher (also available in 55-inch and 75-inch sizes).
Samsung TU8000 LED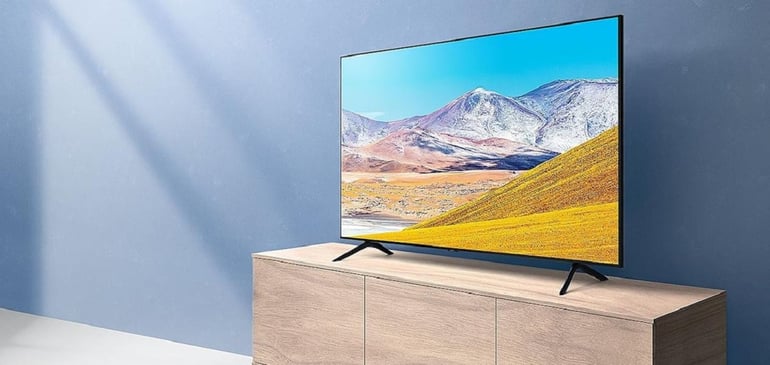 You'd have to be content with a few high-end sacrifices if you're going for the more wallet-friendly Samsung TU8000 LED. The TV only reaches up to 4K@60fps (which is the average for most games anyway), and doesn't support VRR, nor has any HDMI 2.1 ports. But it does at least look gorgeous, with a contrast-besting VA panel at size options that reach up to 82-inches.
Being an entry-level TV, you can score the biggest size for less – AU$3,199 – than what a 55-inch LG CX would cost, which is remarkable value for those who care more about having a ginormous unit.
You'll get ALLM, and a respectable 11.7ms lag time if you're cool with flicking on Game Mode at 1080p@60fps. That's not a bad compromise for a remarkably affordable entry into the best gaming TVs sector.